Cadillac has uploaded a short but useful video on the subject of the 2021 Escalade full-size luxury SUV's overhead dome lights to its YouTube channel.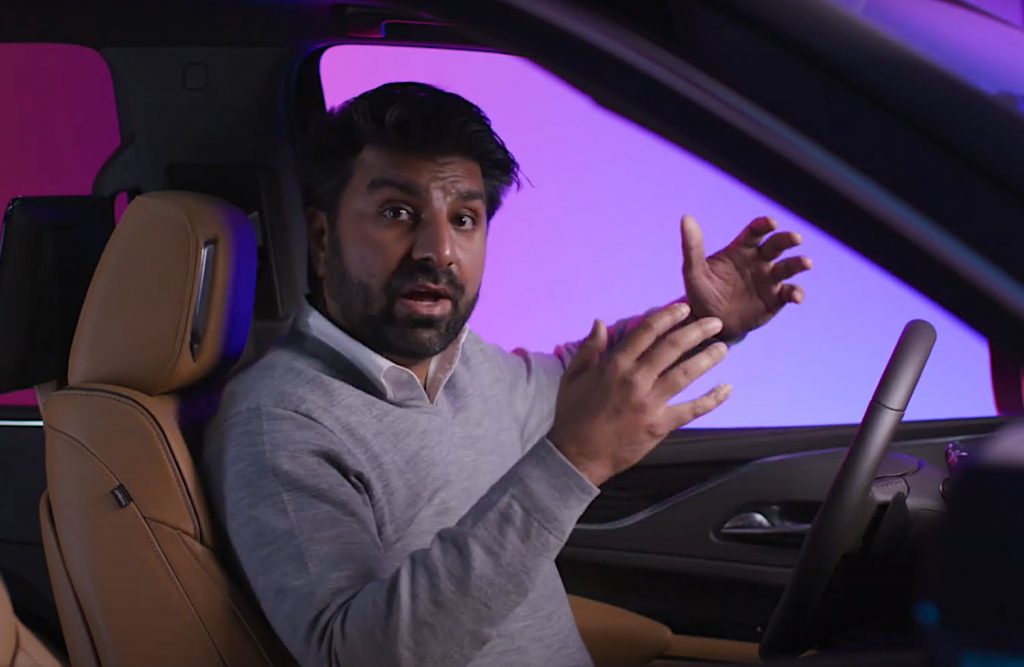 "Looking to turn on all of the Escalade's reading and dome lights?" asks a Cadillac spokesman in the video. "It's easy!" he adds, with a light shrug, before going on to show that the process is indeed very easy.
All that the driver has to do is press and hold either of the 2021 Escalade's overhead console reading lights. That light will switch on immediately, and if it remains pressed all the other overhead lights in the vehicle will follow after approximately one second. Switching them all on individually would be far more time-consuming and less convenient.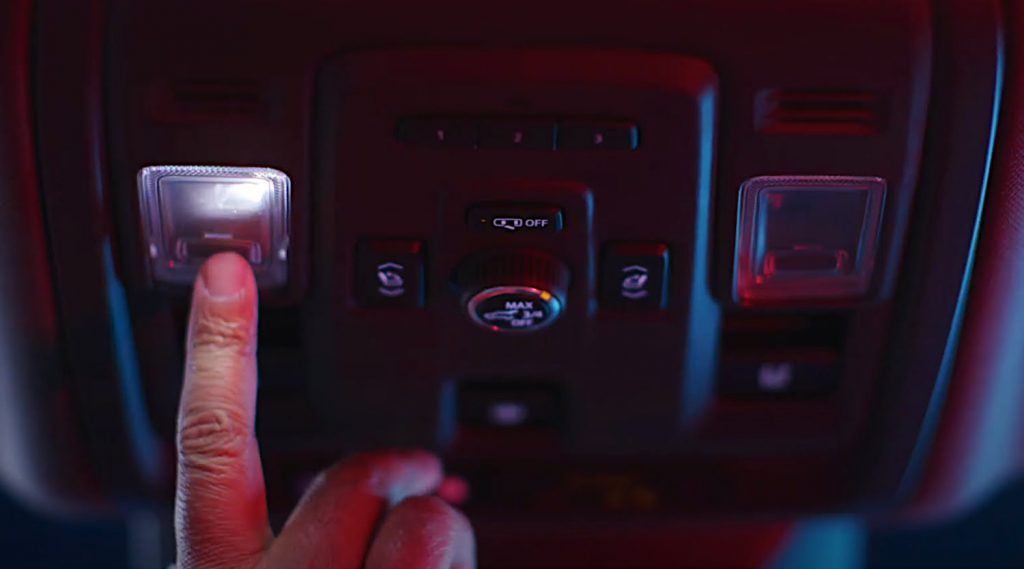 The process also works in reverse. If all the interior overhead lights are already switched on, pressing one of the reading lights for at least one second will make them all switch off.
The spokesman goes on to show how the overhead lights can be switched off when one or more of the 2021 Escalade's doors is open. This involves pressing another button located within the overhead console, mounted centrally between the reading lights. All of the lights will then be extinguished instantly.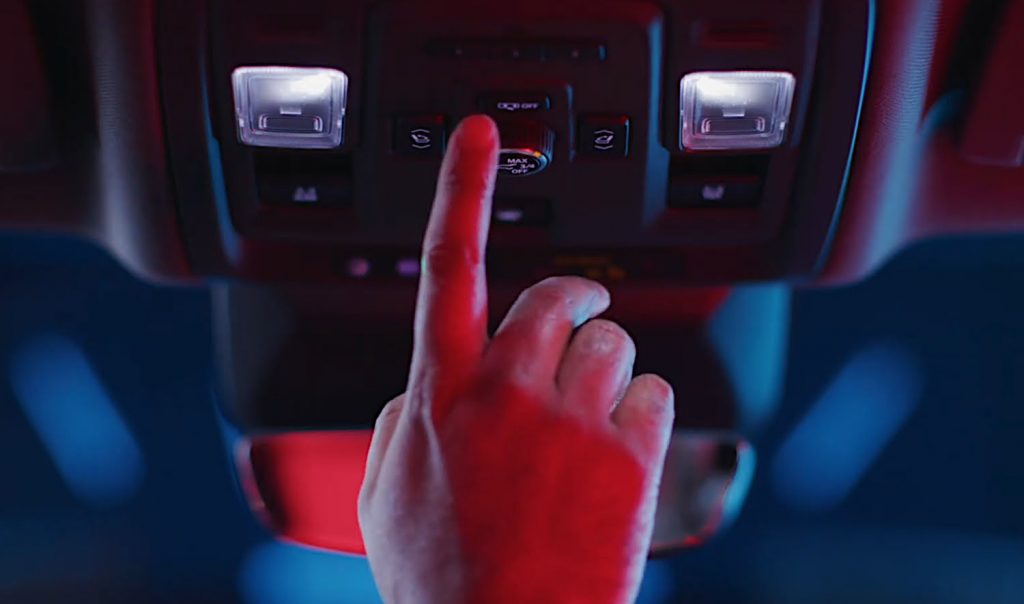 Check out the official Cadillac video showing the operation of the 2021 Escalade's overhead interior lights here:
The 2021 Escalade and extended-wheelbase 2021 Escalade ESV are the only full-size SUVs in the Cadillac's line-up. The smaller Cadillac XT4, XT5 and XT6 models are crossovers, as they feature a unibody construction to the Escalade's body-on-frame configuration. Recent Escalade intel has included confirmation that production of the diesel-engined 600D version has begun in Arlington, Texas, news that the vehicle was among the fastest-selling in the United States in February, and a hint by the marque's chief engineer that the high-performance Escalade-V will be produced in the future, as Cadillac Society initially reported back in 2019.
Want to stay up to date on all things Cadillac? Then be sure to subscribe to Cadillac Society for Cadillac Escalade news and around-the-clock Cadillac news coverage. We also invite you to join the latest discussions in our Cadillac forums.
2021 Cadillac Escalade Photos
2021 Cadillac Escalade ESV Photos