The upcoming Cadillac Lyriq all-electric crossover has until now been seen only as a production-intent show car, in official images and in the No Way, Norway and Scissor Hands ads which aired during Super Bowl LV on February 7th, 2021. Today, Cadillac Society brings you spy shots of a Cadillac Lyriq undergoing testing in the real world.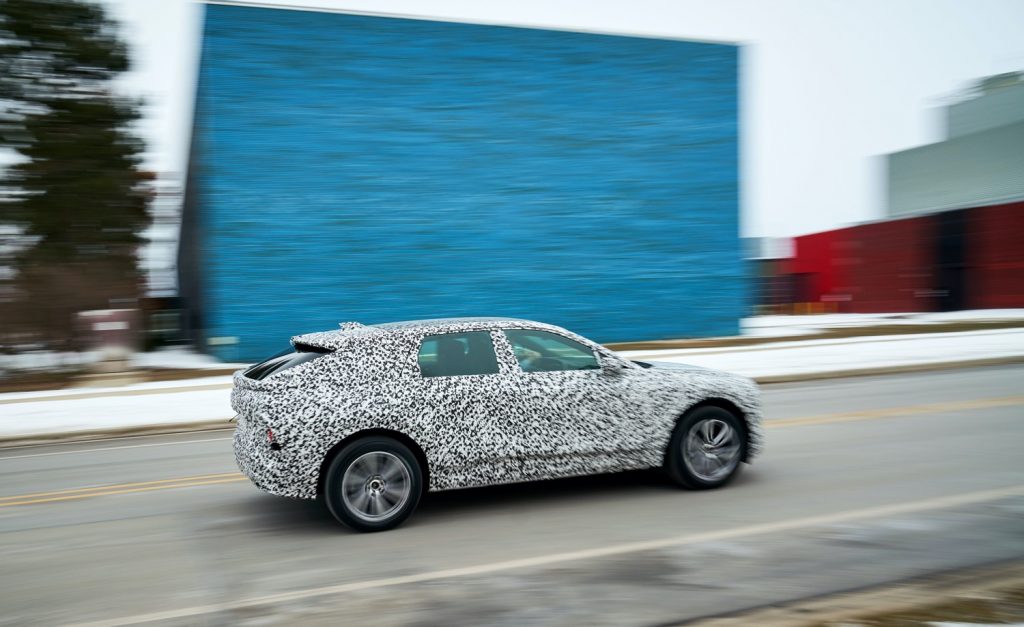 Cadillac has taken the trouble to camouflage the vehicle, but it is possible to predict what the Lyriq will look like when it goes on sale in the U.S. in the first quarter of 2022. Unsurprisingly, the wheels on this vehicle are smaller than the units on the show car, and the tires have a correspondingly larger profile. The door mirrors are larger and more practical than on the show car, too.
The trailing edge of the rear side door (visible only if the photo is enlarged), and the shape of the window in that door, both appear to have been altered. However, this could be an attempt to disguise the Lyriq's true look. There is no obvious reason why these features should be any different than they were in the show car.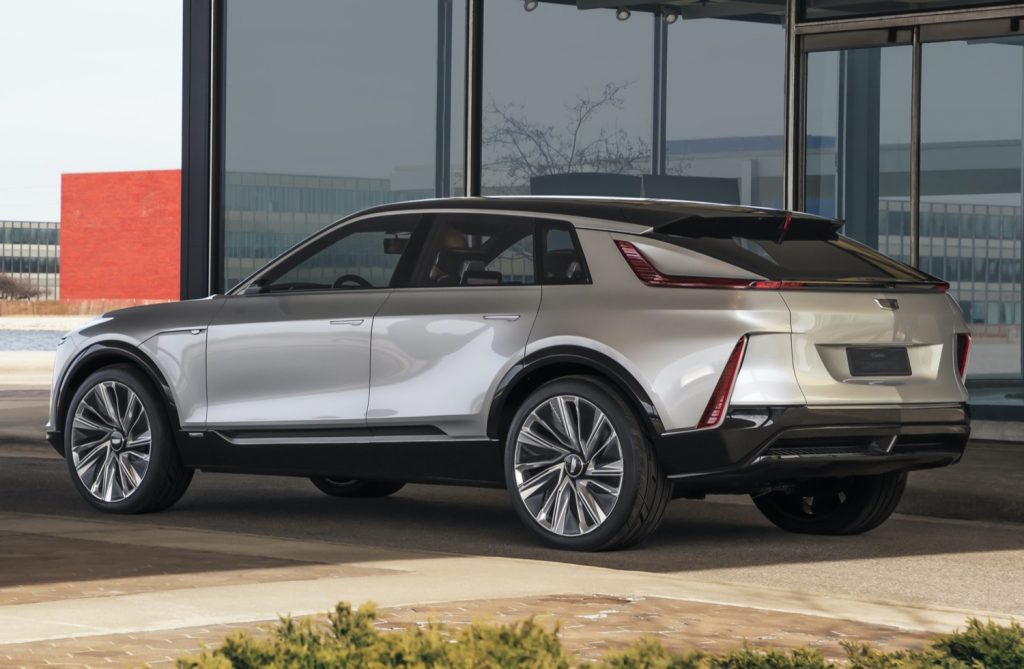 In all other ways, it seems that the show car gives a very accurate impression of what the production Lyriq will look like, despite the attempts to camouflage the body. The spy shots make it clear that the vehicle's silhouette is the same as that of the show car, the lower rear lights are in the same place and the roof spoiler is the same shape.
The Cadillac Lyriq will be built at the Spring Hill, Tennessee plant, and will come to market nine months before of the originally planned date. Cadillac's parent company, General Motors, has attributed this change in schedule to the "modular and highly flexible qualities of the Ultium [battery] system, along with engineering advances in battery technology, use of virtual development tools and lessons learned during the Hummer EV development process".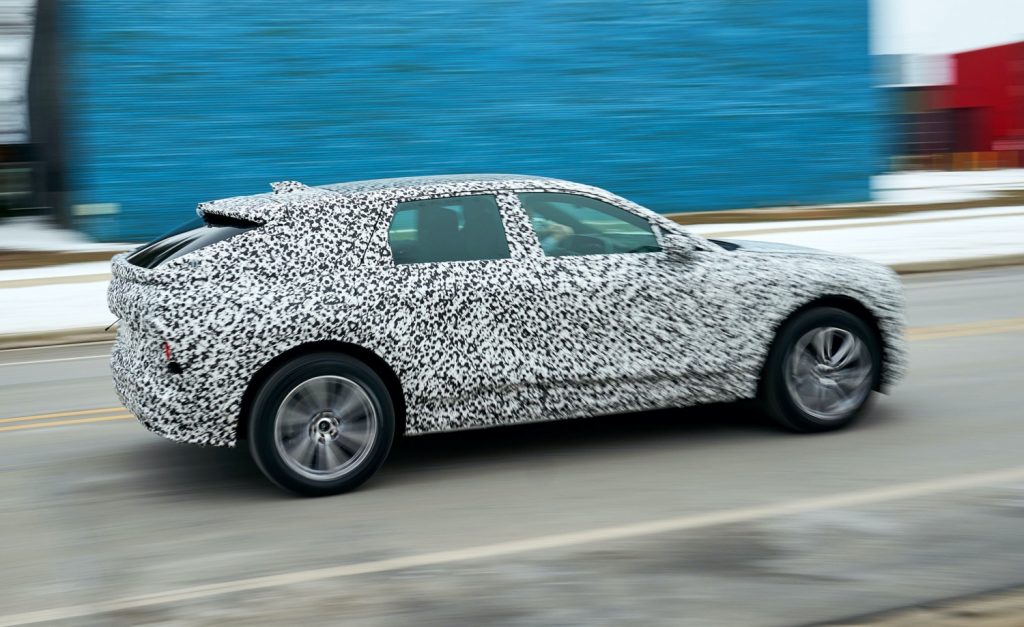 The Lyriq will be the first of six all-electric models to be launched by 2025. The others are two more crossovers called Symboliq and Optiq, the full-size Celestiq luxury sedan, a model referred to so far only as the "low-roof" EV and an electric version of the fifth-generation Cadillac Escalade.
Want to stay up to date on all things Cadillac? Then be sure to subscribe to Cadillac Society for Cadillac Lyriq news and around-the-clock Cadillac news coverage. We also invite you to join the latest discussions in our Cadillac forums.
2023 Cadillac Lyriq Show Car Photos