The Cadillac Lyriq luxury electric crossover will be featured alongside actor and comedian Will Ferrell in an ad scheduled to air during the first quarter of Super Bowl LV this Sunday (February 7th).
For the Super Bowl, the ad will run for 60 seconds, but a 90-second version is already available online (below). Both versions are called No Way, Norway, and are an extension of the Everybody In campaign launched in January of 2021 by Cadillac's parent company, General Motors, to generate interest in all-electric vehicles, including the Cadillac Lyriq and its Ultium battery.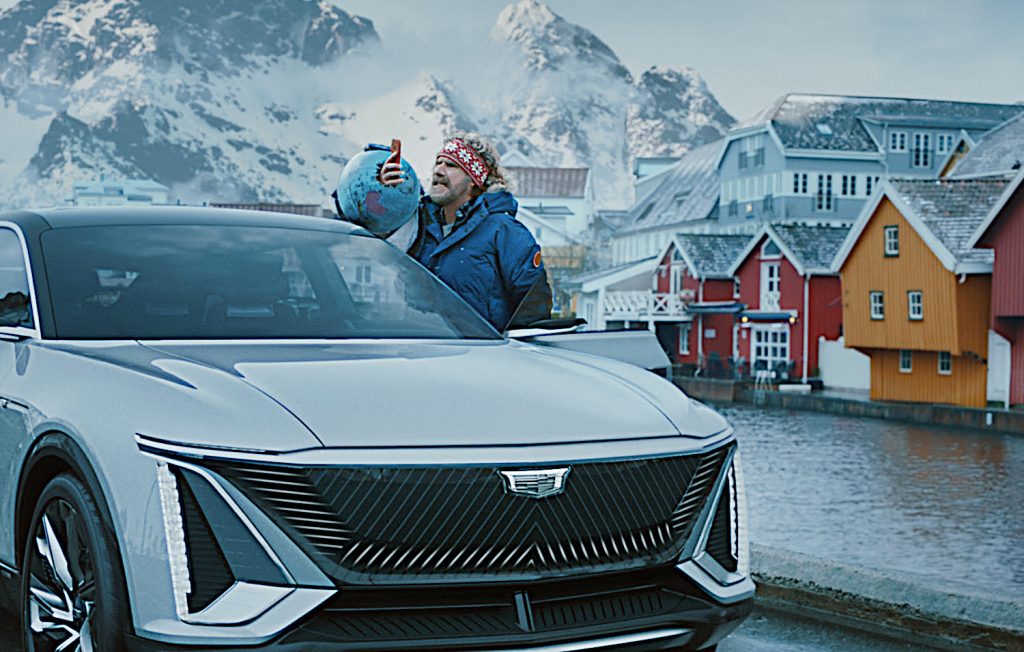 No Way, Norway begins with Ferrell becoming irrationally angry about the fact that more EVs are sold per capita in Norway than in the U.S. Without much difficulty, he persuades fellow actors Kenan Thompson and Awkwafina to join him in a Norwegian invasion. Quite what this is intended to achieve is unclear, but it doesn't matter, because somehow Ferrell arrives in Sweden by mistake, while Thompson and Awkwafina end up in Finland in another upcoming electric GM vehicle, the GMC Hummer EV pickup. Norway can breathe again.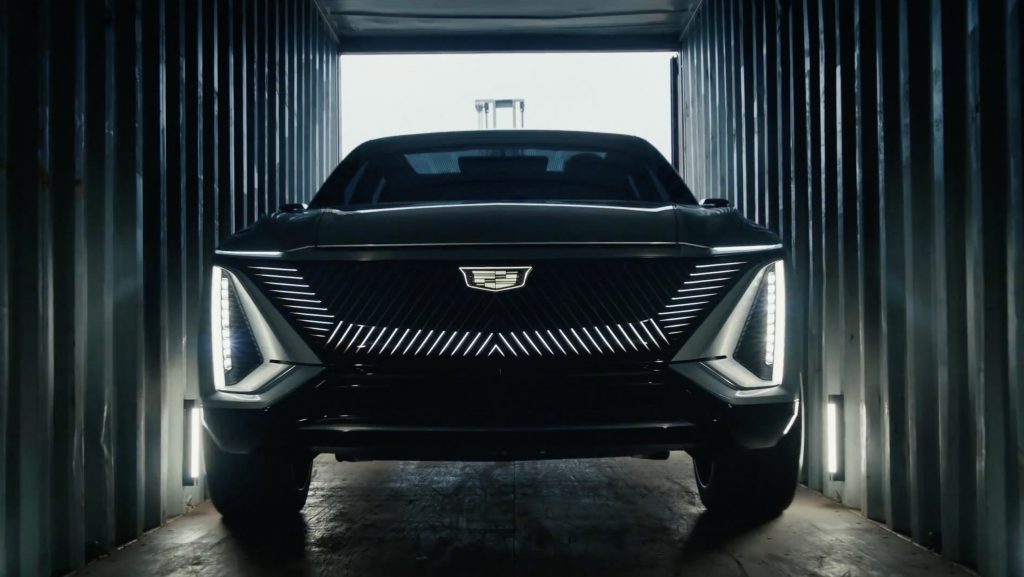 "The big game is the perfect venue for the incomparable Will Ferrell to encourage us all to reconsider what we know about electric vehicles, and to invite 'Everybody In'," said Deborah Wahl, global chief marketing officer at Cadillac parent company General Motors. "We admire his passion for EVs and share Norway's pursuit of an all-electric future."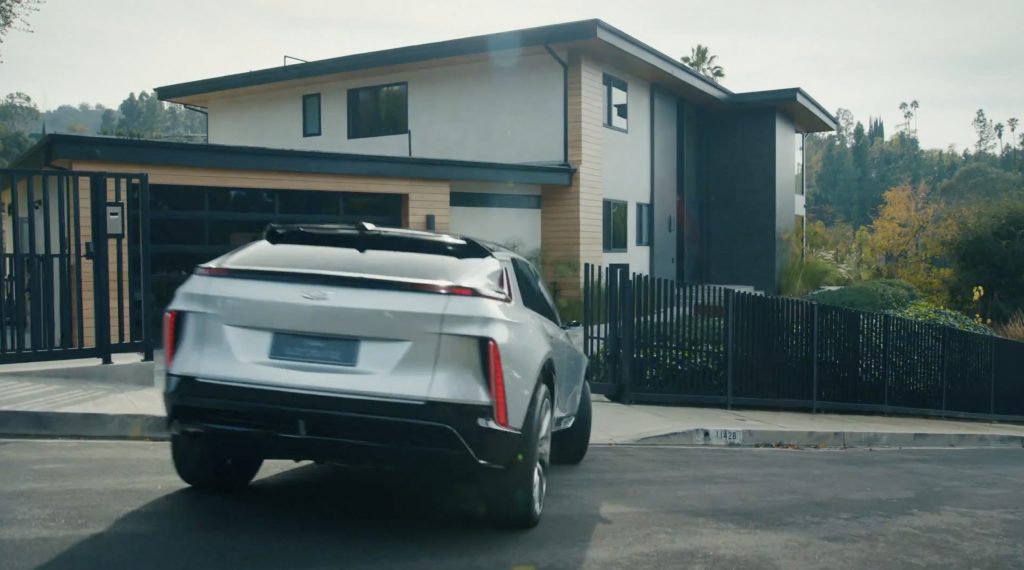 Norway is indeed the poster child for electric vehicle adoption. In 2020 it became the first country in the world where EVs accounted for more than half the new cars sold. The proportion was 54 percent for the whole year, and reached 66 percent in December. Sales of diesel and gasoline vehicles combined failed to reach 20 percent.
It should be noted that the population of Norway is just 5.4 million, and that only slightly more than 140,000 new vehicles of any powertrain type were sold there in the whole of 2020. Around 77,000 of these were fully electric, giving an EV per capita sales figure of 1.4 percent. In the U.S., the figure is around 0.1 percent.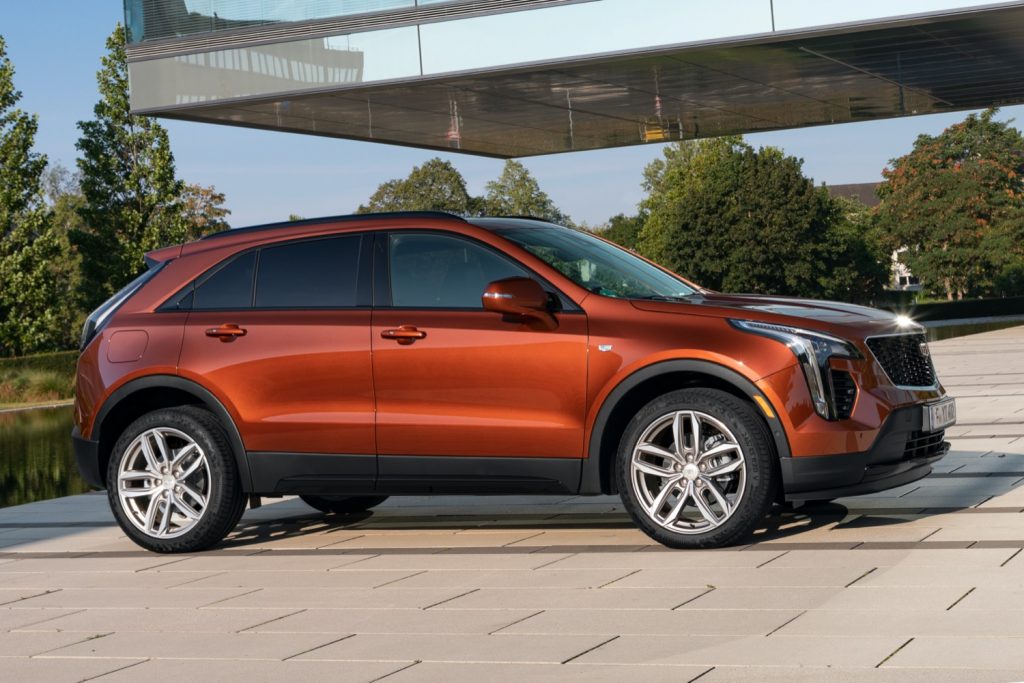 Currently, Cadillac has a very minor presence in Europe, based entirely on the region-specific, diesel-engined XT4 350D. As a result, it's unclear whether the Cadillac Lyriq will ever be sold in Norway. The most popular EV in the country, and therefore the most popular car, period, is the Audi e-tron, followed by the Tesla Model 3, the Volkswagen ID.3 and the Nissan Leaf.
The Norwegians' enthusiasm for electric vehicles is easy to explain. Although the oil industry is supremely important to the country's economy, its government plans to end the sale of diesel and gasoline cars by 2025. In preparation for that, the appeal of EVs is being boosted by exemption from taxes which apply to cars running on fossil fuels.
Want to stay up to date on all things Cadillac while you're waiting for Super Bowl LV? Then be sure to subscribe to Cadillac Society for more Cadillac Lyriq news and around-the-clock Cadillac news coverage. We also invite you to join the latest discussions in our Cadillac forums.