The all-new, 2021 Cadillac Escalade has superior braking performance compared to any of its predecessors, according to an independent report. The 2021 Escalade is one of six large SUVs built by Cadillac's parent company, General Motors, to have been put through a recent braking test by Car & Driver.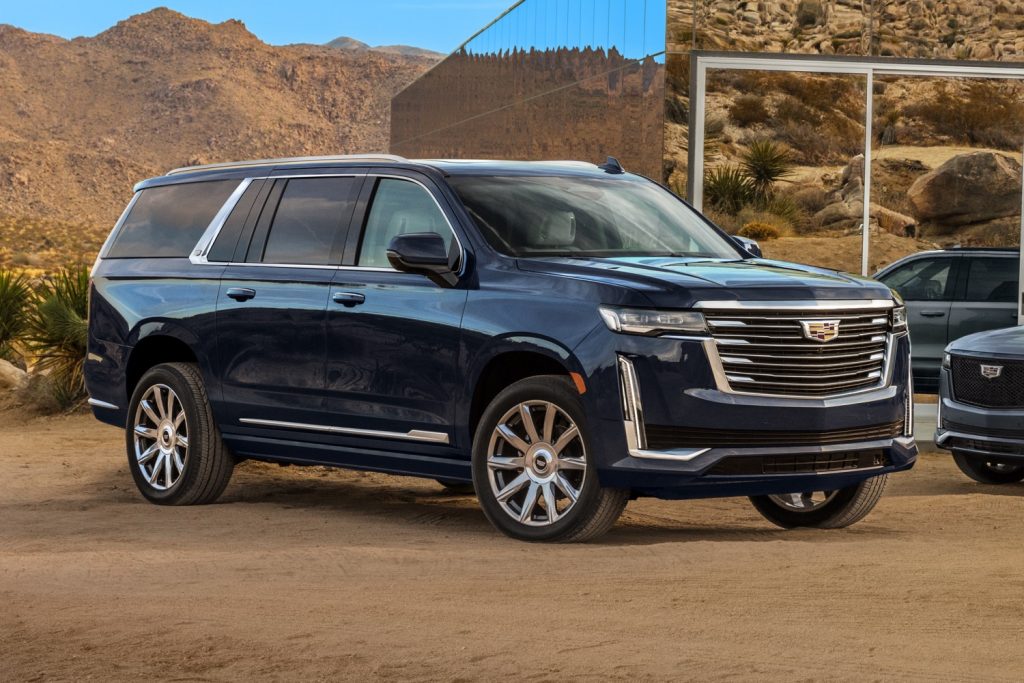 The magazine's test simply consisted of measuring the distance between the point where a driver's foot make heavy contact with the brake pedal of a vehicle traveling 70 mph and the point where the vehicle came to rest.
Somewhat inconveniently, Car & Driver has not published the result for the 2021 Escalade. However, it has said that all six models had a stopping distance of 184 feet or less. Furthermore, the best result, achieved by a Chevrolet Suburban, was 166 feet. The vehicle involved in the test (whose engine and trim level were not specified) must therefore have lost 70 mph somewhere between 167 and 184 feet.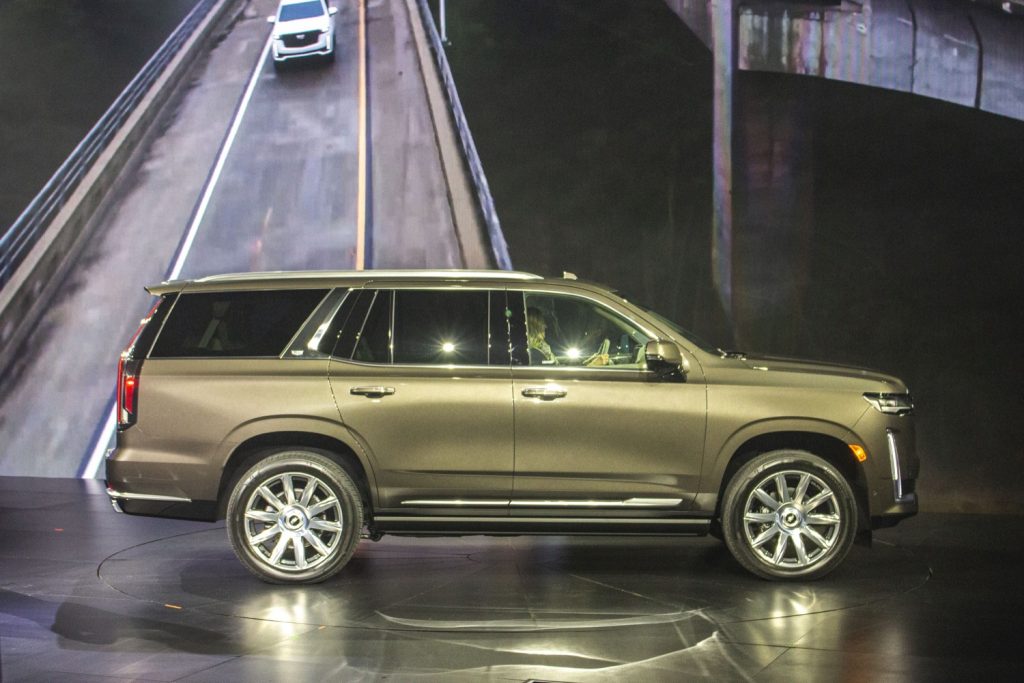 To put this into context, an Audi RS 6 Avant recently managed the same thing in 160 feet. More alarmingly, a 2016 Escalade – just one generation back from the current, all-new model – needed 200 feet to brake from 70 mph just a few years ago.
There seems to be no single reason for this sudden improvement, and Cadillac has referred to "tweaks to the tires." However, it's worth noting that the tires on the 2021 Escalade have similar ratings to those used on previous models. Other factors, therefore, must be in play, such as eBoost brake-by-wire system, optional Magnetic Ride Control (magnetorheological) adaptive dampers on the test vehicle, and an independent rear suspension, which was introduced on the 2021 Escalade.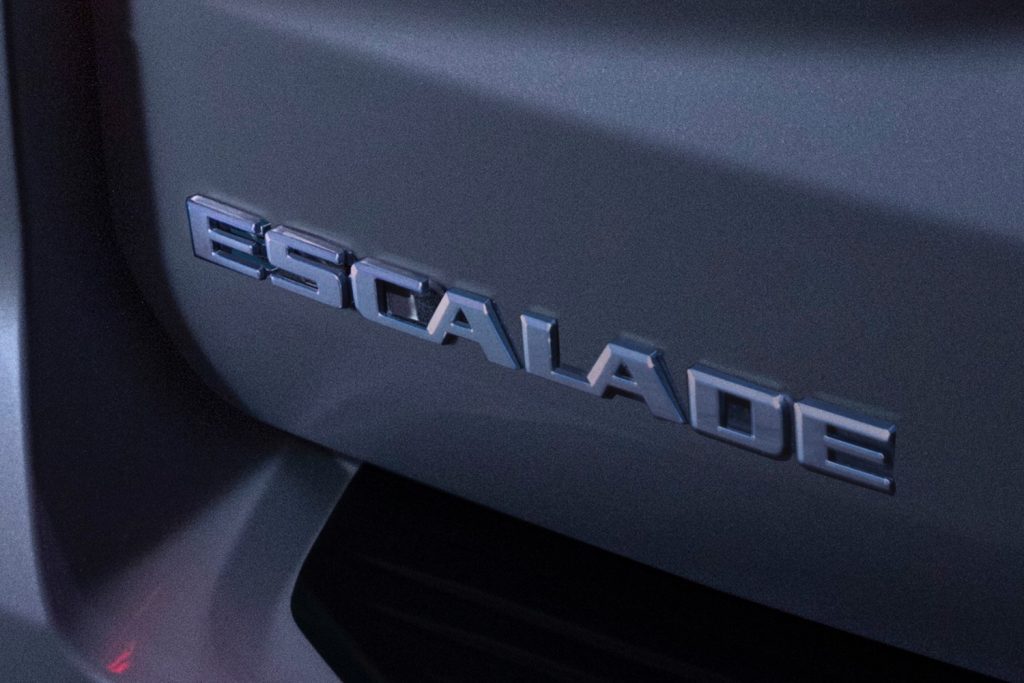 Another explanation is weight over the rear wheels of the SUV body style, as braking performance of GM full-size pickup trucks based on the same platform as the 2021 Escalade has also improved, but only by around one-third.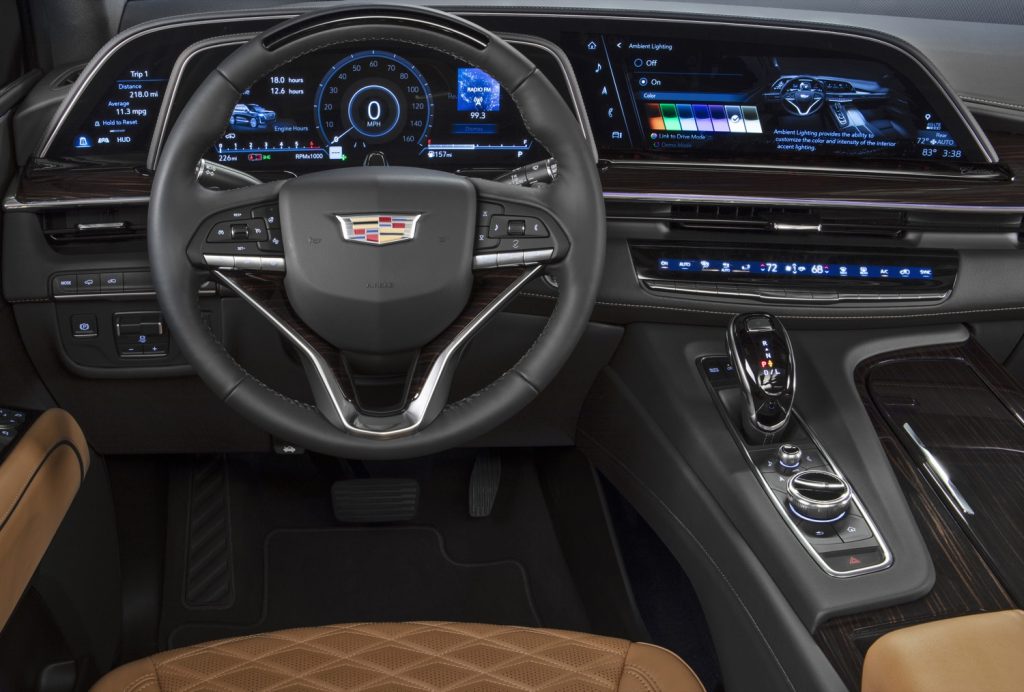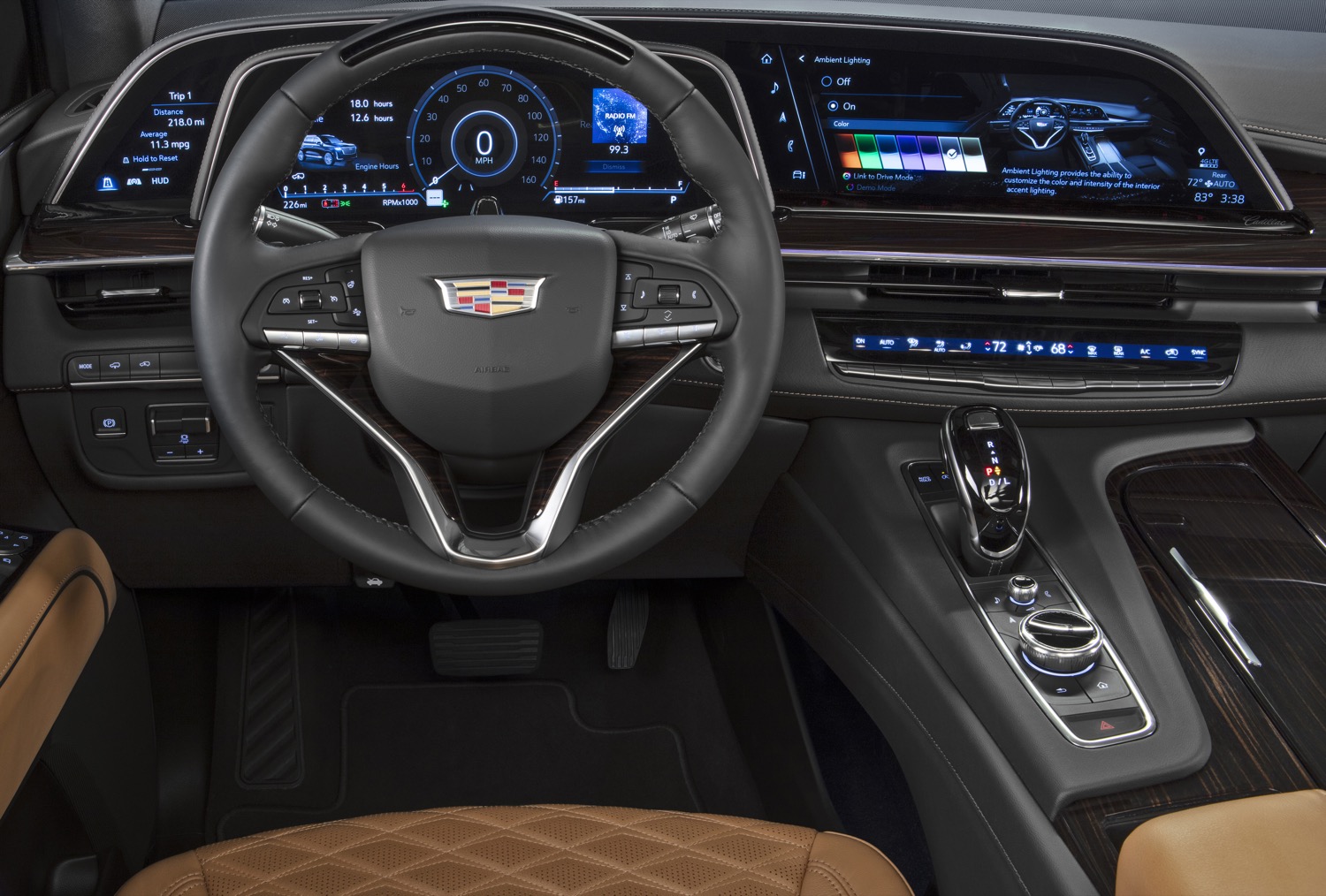 It should be noted that driver reaction time, which was not included in the C&D test, is an important part of a vehicle's ability to make an emergency stop. In other words, an improvement of 20 feet in braking performance is of little use if the driver doesn't realize that braking is required until it is too late. Either way, it's great to see the new Escalade perform better than its predecessors in the driving dynamics department, and we can't wait to see what the upcoming high-performance Escalade, potentially called Escalade-V, brings to the table.
Want to stay up to date on all things Cadillac? Then be sure to subscribe to Cadillac Society for more Cadillac Escalade news and around-the-clock Cadillac news coverage. We also invite you to join the latest discussions in our Cadillac forums.
2021 Cadillac Escalade Photos