Wood working is a bit of a lost art these days, but there's still some folks out there with the skills to transform a hunk of timber into something beautiful. That much is evidenced by the following 11-minute video, where the featured artist recreates the Cadillac presidential limo, a vehicle also known as The Beast.
The video is pretty straightforward, breaking down the build step by step as the artist recreates the famous Cadillac limousine. Watching it all come together is quite impressive, with the body, wheels, doors, and various trim bits requiring special attention to look just right.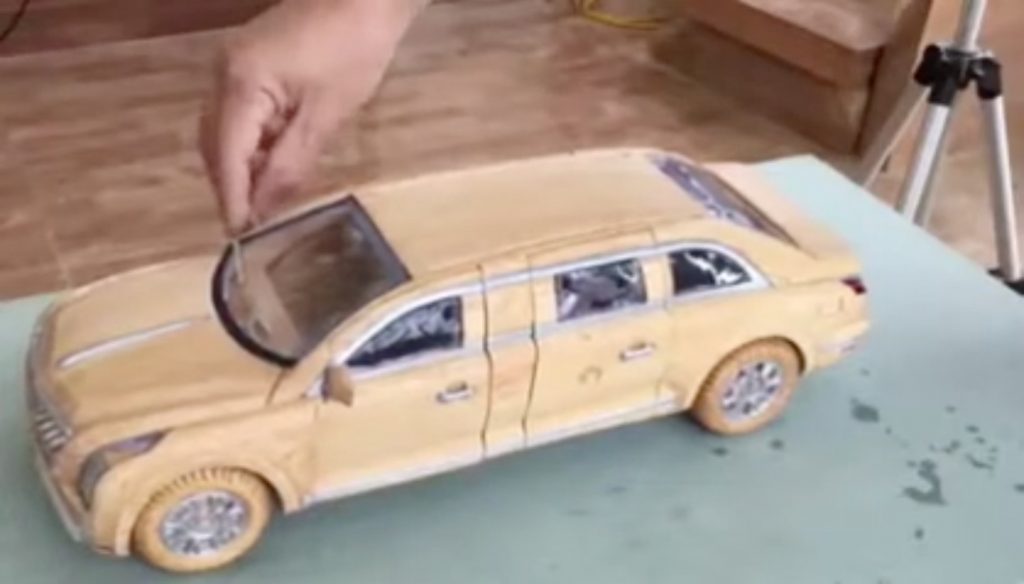 The artist even took the time to add axles that roll in front and in back, which means this Cadillac presidential limo model will move if it's pushed across a table. The doors also open and close, and there's fine detailing for things like the grille, front fascia, and wheels.
The whole video is set to a mellow music, and there's no narration at all, making it that much easier to watch.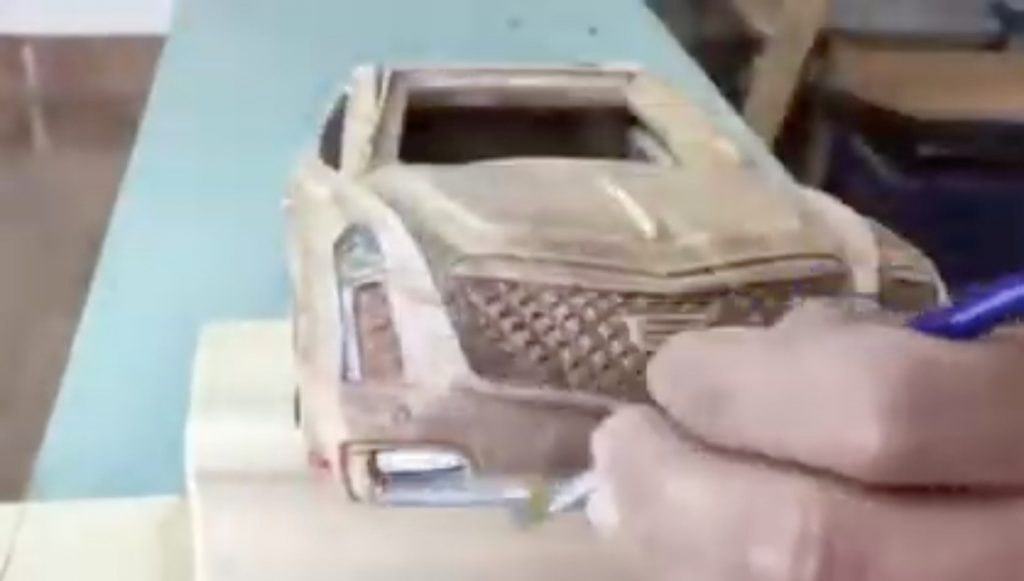 To note, the Cadillac presidential limo currently in service was first put to use in 2018, with President Donald Trump taking the initial ride through New York City ahead of the United Nations General Assembly. Produced by Cadillac's parent company General Motors, the real-life limo is based on the same ladder frame underpinnings as GM's medium-duty work trucks, and features a sedan-like profile inspired by the Cadillac CT6.
While this wood carving doesn't come with the heavy armor, fire-suppression system, bulletproof windows, Kevlar-reinforced tires, and other associated protective measures as the real-life Cadillac presidential limo, it's still massively impressive. The artist clearly has some serious skills.
What do you think of this Caddy limo wood carving, dear reader? What do you think of all the little details? Let us know in the comments, and make sure to subscribe to Cadillac Society for ongoing Cadillac news coverage.