Back in February, we reported on a 2021 Cadillac Escalade ESV prototype that was spied prowling the streets of Detroit with an odd-looking blue crest badge fixed to its rear end. We promised to get to the bottom of what this weird 2021 Escalade badge was all about, and now, we're delivering on that promise with an update.
Before we get to the latest news on the blue 2021 Escalade badge, a little backstory is in order. The images you see here were captured in February after the debut of the all-new, fifth-generation Cadillac Escalade in California. Curiously, the debut did not include the extended-body Cadillac Escalade ESV. A little over a week after, we captured this prototype Escalade ESV testing in Detroit.
Although the SUV didn't have any camo to cover up the body panels, it did have an odd Cadillac badge with blue filler colors. Some thought that the blue 2021 Escalade badge was the monochromatic badge offered on with the latest 2021 model year while others thought it was some kind of electric model.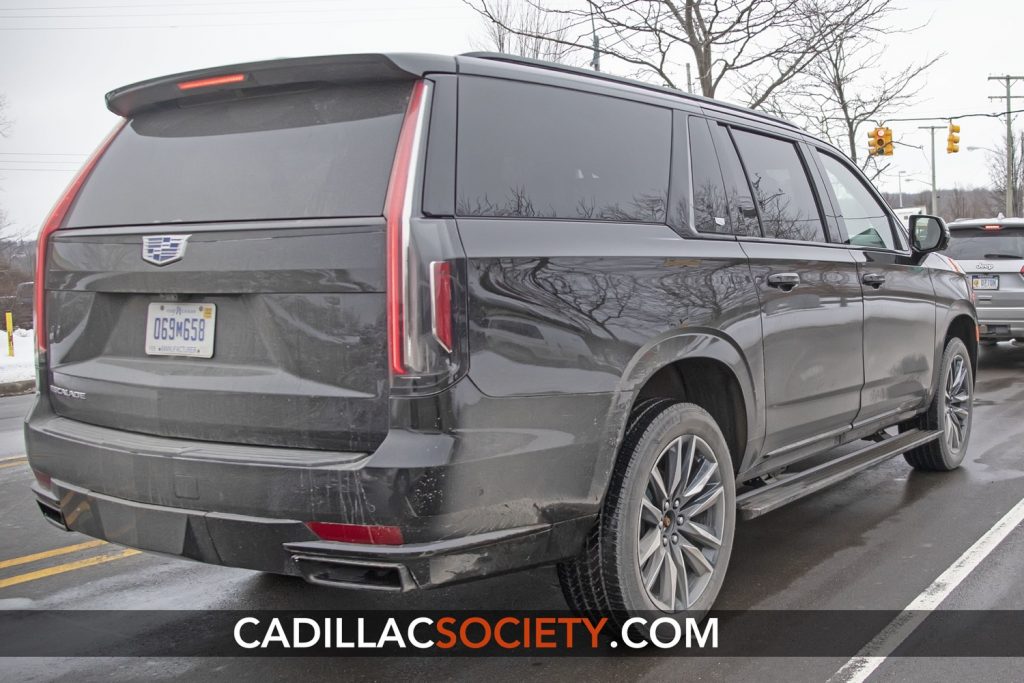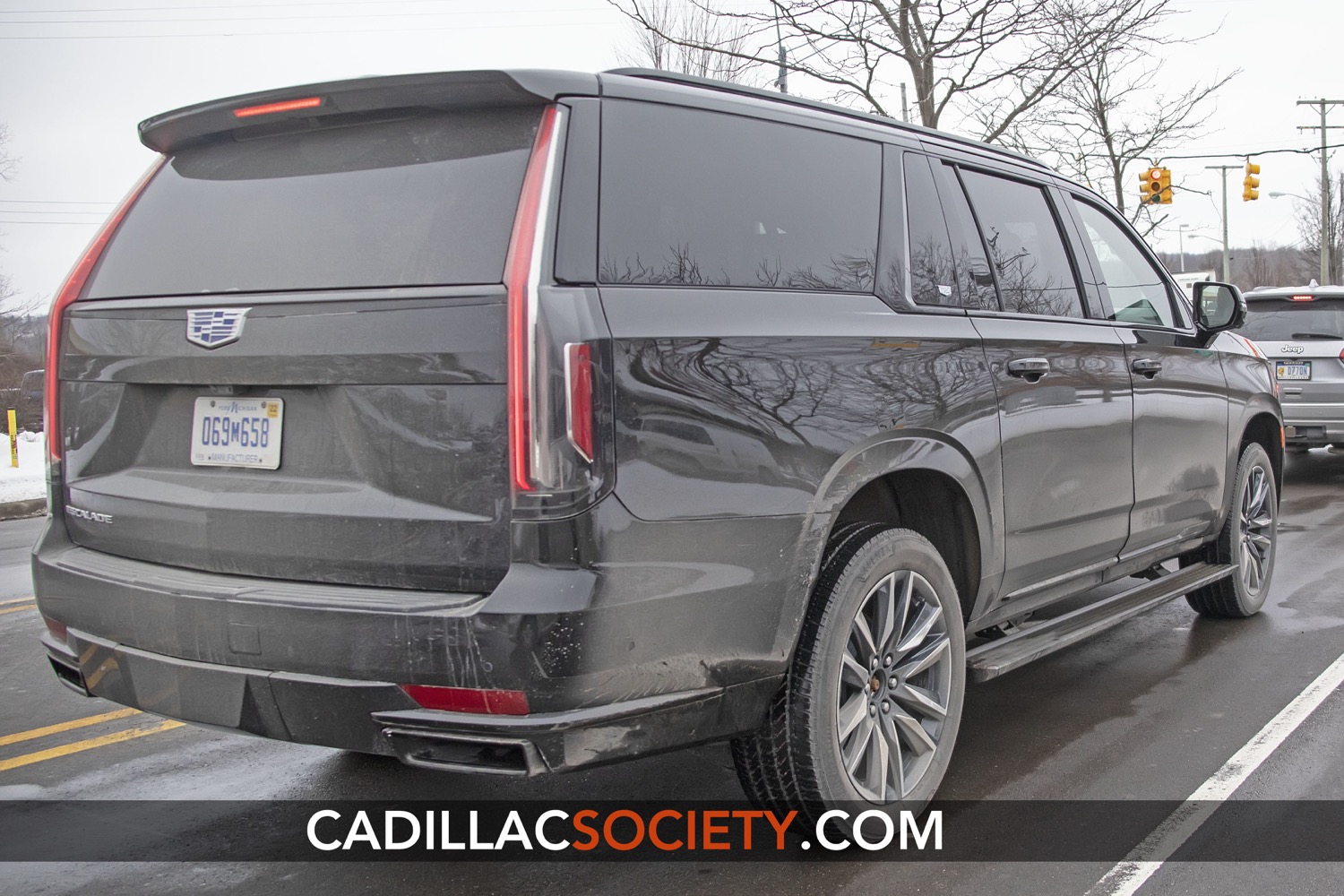 As it turns out, the answer is much simpler than that.
According to sources familiar with the development of the fifth-generation Escalade, the blue 2021 Escalade badge we captured was in fact just a regular badge with some blue tape on it. At the time the photos were taken, the new 2021 Escalade ESV had yet to be officially revealed, so the testers simply taped over the colors, given the rest of the body didn't need any camo.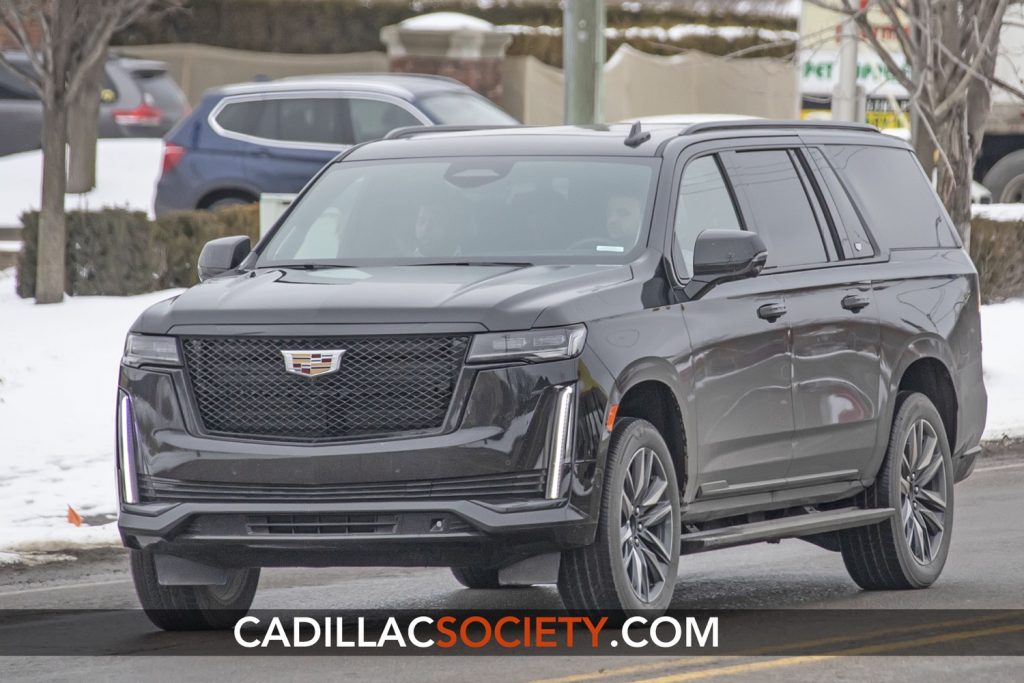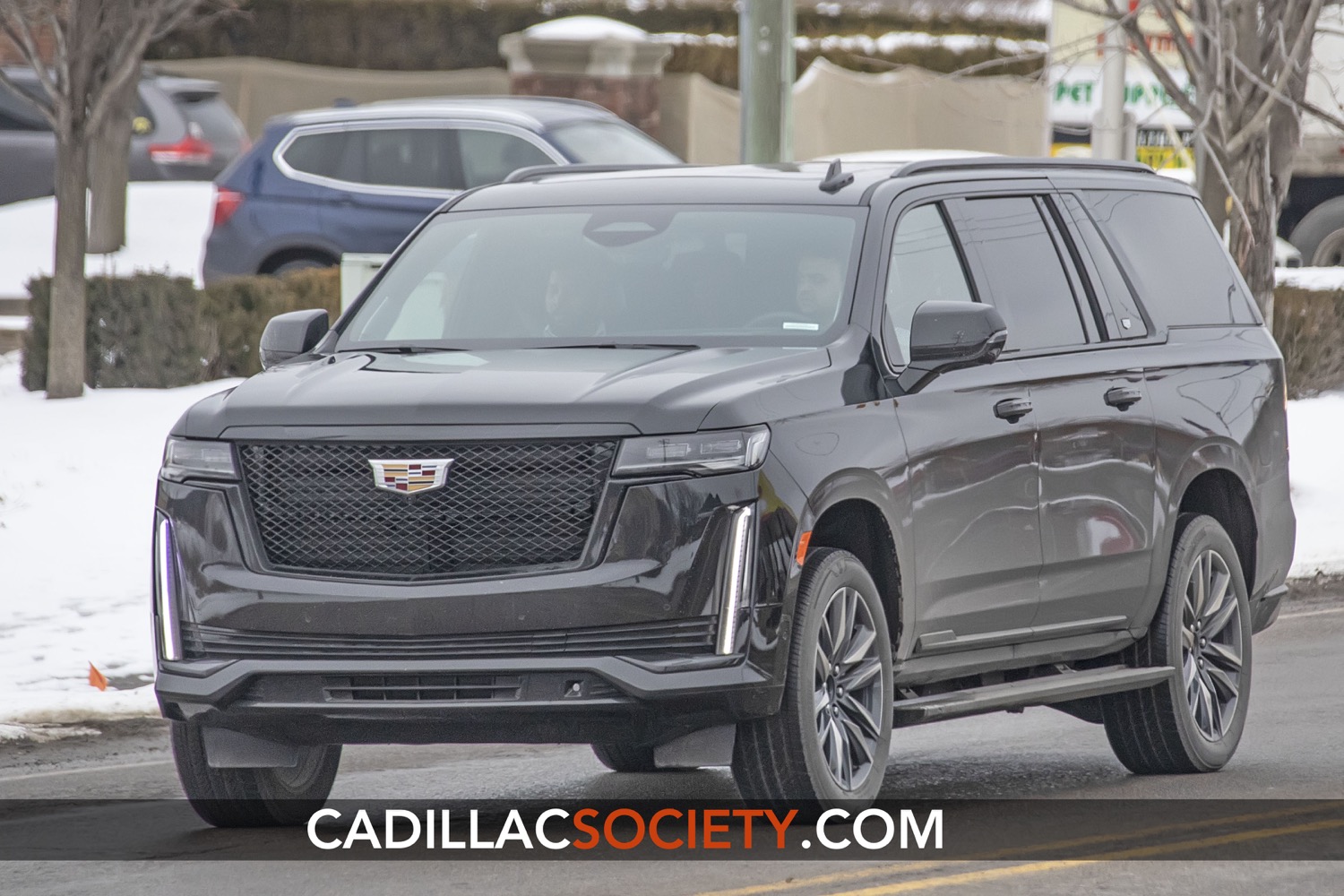 So while the new 2021 Cadillac ESV wasn't an officially announced product just yet, it didn't need the full camouflage treatment, given it was testing after the regular-length 2021 Escalade had made its debut. Nevertheless, the prototype still came with some small blue tape for the rear 2021 Escalade badge.
That means those theories about some special edition model with a blue badge appear to be off-track. Nevertheless, would you like to see new colors for the 2021 Escalade badge? Let us know in the comments, and subscribe to Cadillac Society for more Cadillac Escalade news and around-the-clock Cadillac news coverage.
2021 Cadillac Escalade Photos