The all-new 2021 Cadillac Escalade debuted in all its glory on February 4th in Beverly Hills, but there was one noteworthy model missing – the Escalade ESV. That extended-length model will officially debut at the 2020 New York International Auto Show, but we just managed to catch it completely undisguised on the streets of metro Detroit.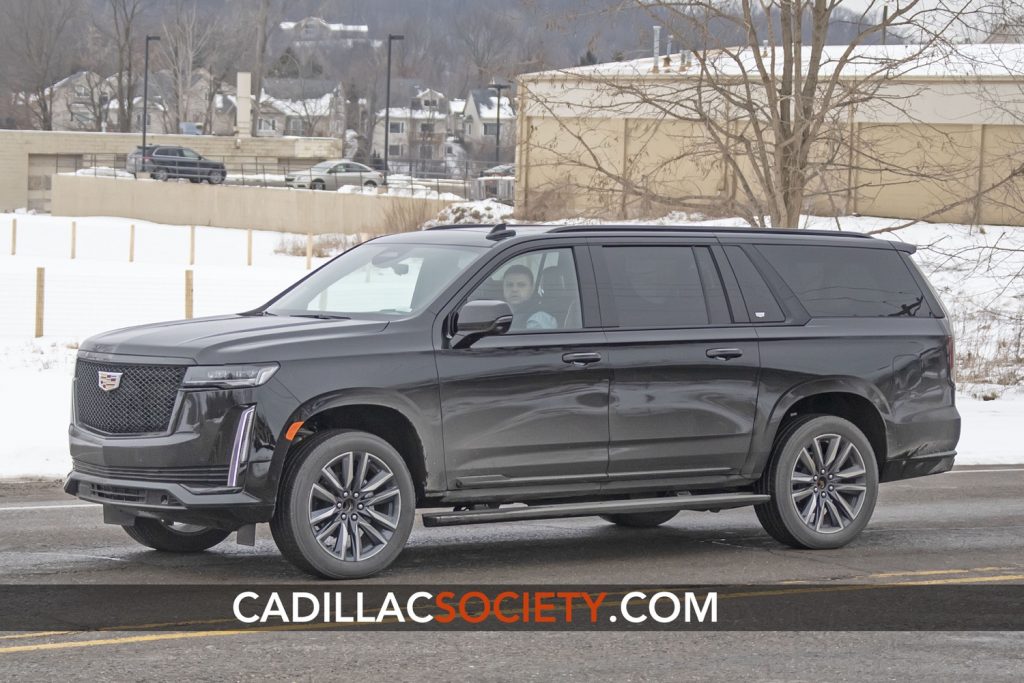 What we see here is the 2021 Cadillac Escalade ESV adorned in a black color and the Sport trim level, which blacks out all chrome trim pieces. The black exterior color combines with the blacked-out trim pieces for a very sinister, (almost) all-black appearance.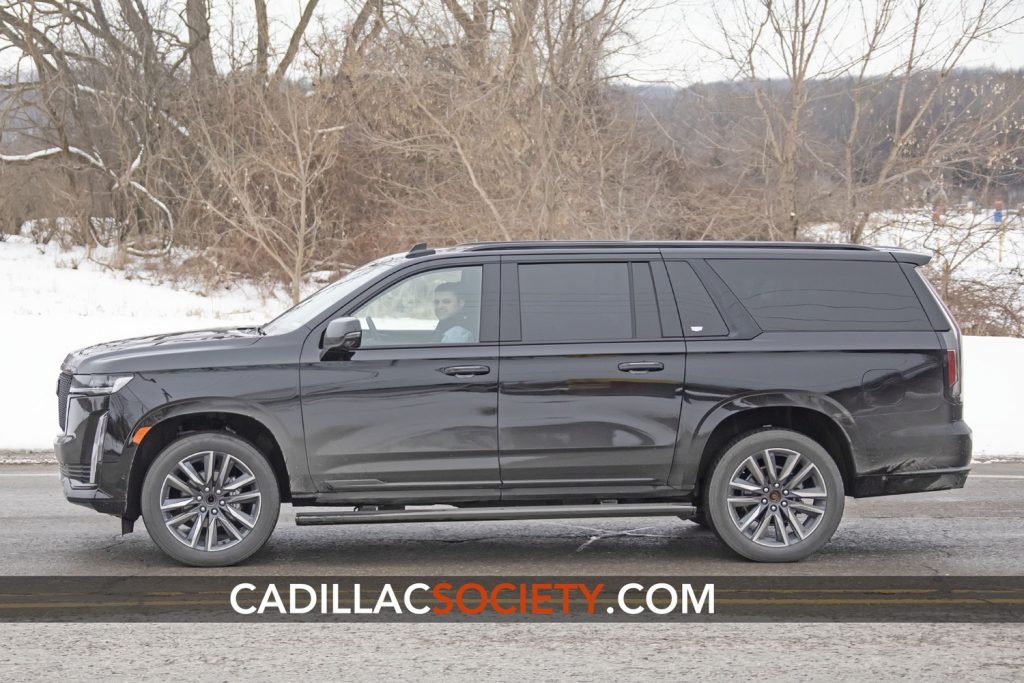 If the regular-length Escalade looks large, then this ESV looks massive – with its longer wheelbase delivering an even longer body and even more interior space. From a numbers standpoint, the 2021 Cadillac Escalade is 226.9 inches long on a wheelbase of 134.1 inches. It's also 81.1 inches wide and 76.4 inches tall. All four measurements are greater than the outgoing, 2015-2020 Escalade ESV.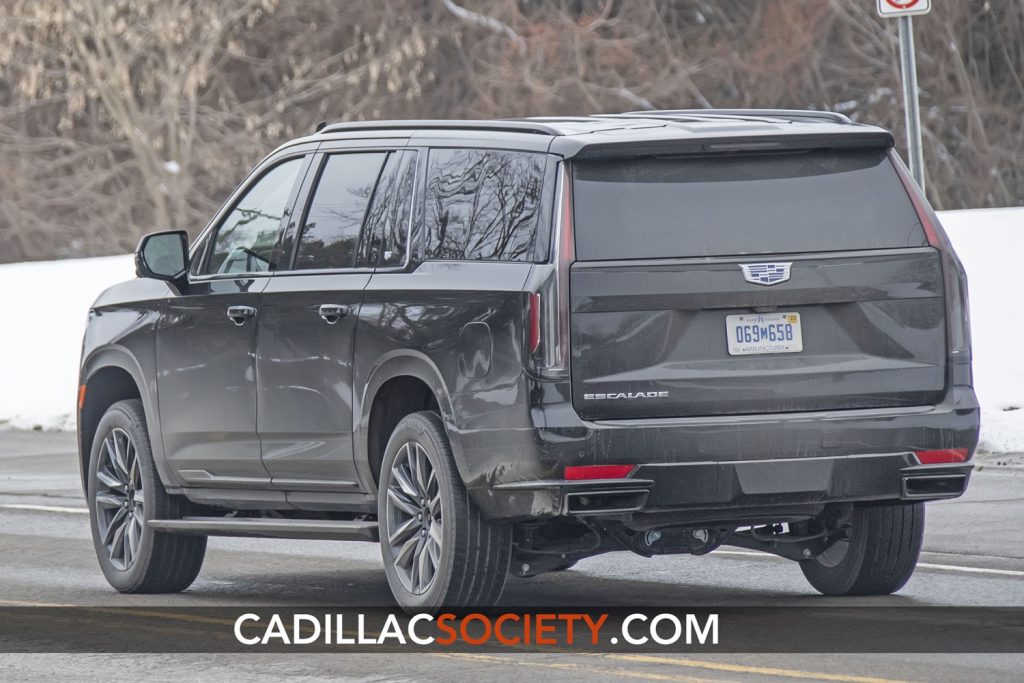 It's worth noting that the new, T1-based Escalade ESV delivers two inches more legroom in the second and third rows, while also delivering substantially more cargo space. To note, cargo volume behind the first row (second and third rows folded) is up 5.7 cubic feet, cargo volume behind the second row (third row folded) is up 4.8 cubic feet, while cargo volume behind the third row (all rows upright) is up 3.6 cubic feet.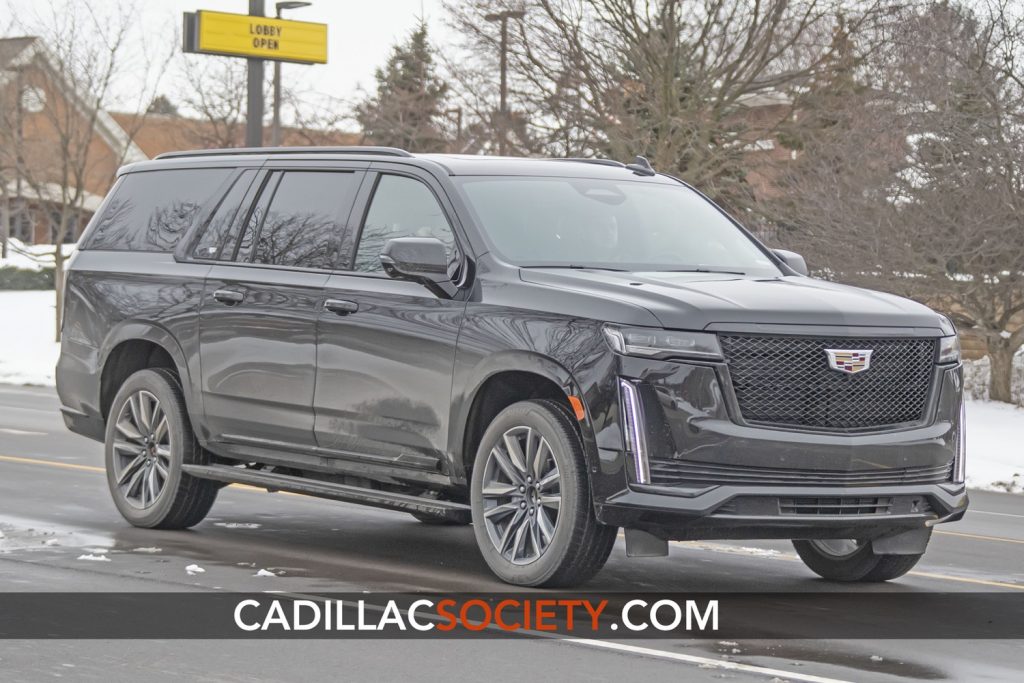 The tall vertical Daytime Running Lights (DRLs) take up a solid amount of space at the front end, while the horizontally-oriented headlights deliver primary lighting duties. Also notice the Cadillac crest residing prominently on the blacked-out treatment C-pillar treatment.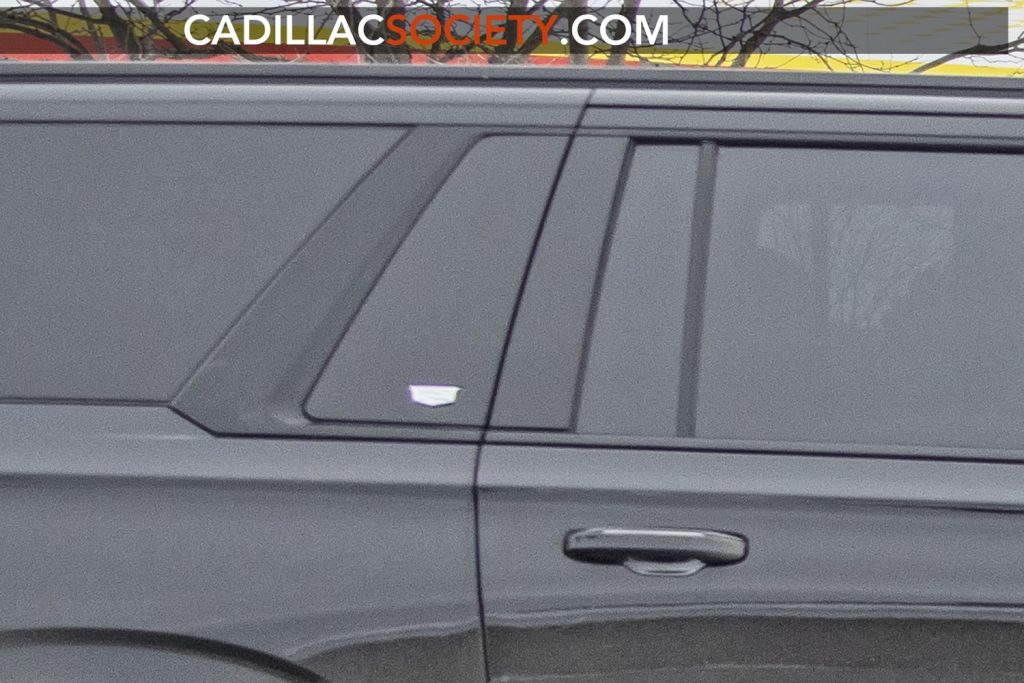 Meanwhile, the tall vertical LED tail lights with clear lenses and red inserts are present and accounted for at the rear, as is the dual exhaust treatment. We can also see the independent rear suspension peeking out from underneath the body at the rear. A curious element is the Cadillac logo on the liftgate, which has blue filler colors. We're not sure what that's all about, but will do some digging and report back.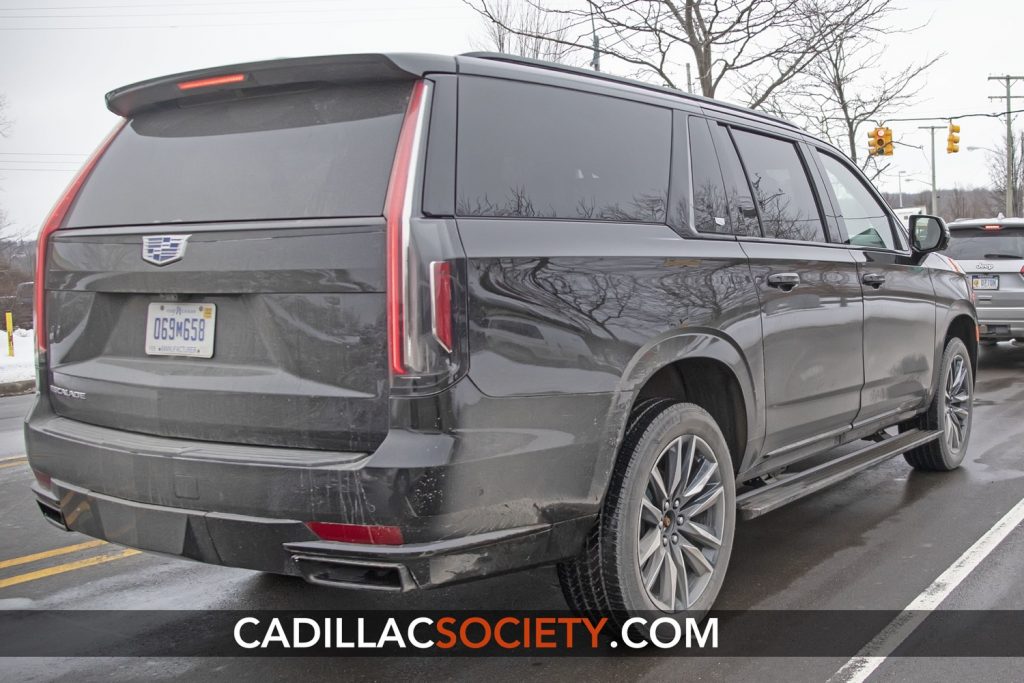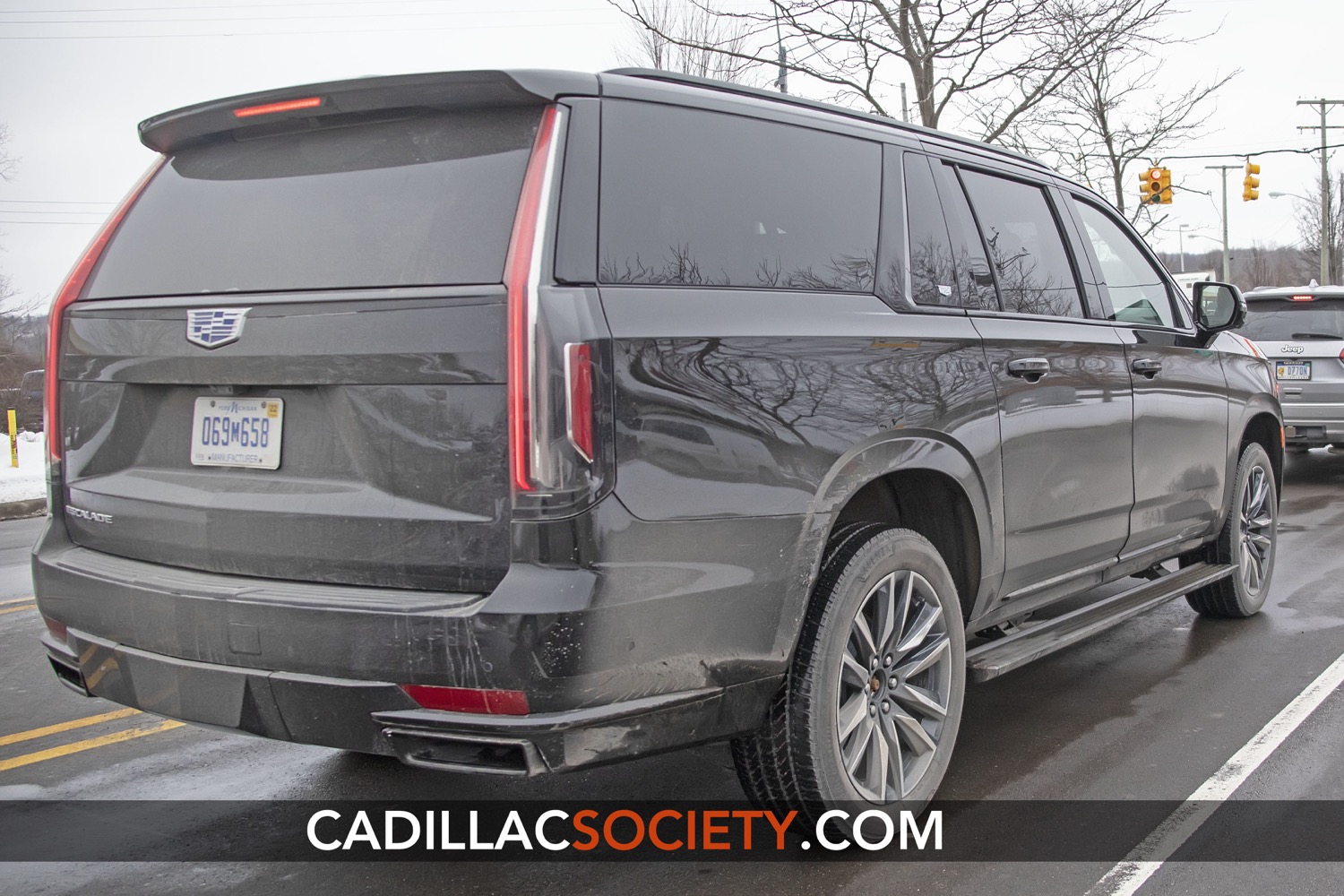 As we mentioned above, the 2021 Cadillac Escalade ESV will make its official debut at the 2020 New York International Auto Show around April. In the meantime, this is our best look at the extended-length variant of Caddy's range-topping SUV.
Subscribe to Cadillac Society for much more 2021 Cadillac Escalade coverage, including more Cadillac Escalade news, Cadillac Escalade ESV news, and Cadillac news coverage. And don't forget to join the discussion on our Cadillac forums and Cadillac Escalade forums.
2021 Cadillac Escalade ESV Photos
2021 Cadillac Escalade Photos