Cadillac China sales decreased 8 percent to 51,461 units during the fourth quarter of 2019.
Cadillac does not provide individual sales performance of sales in China, but we do have the following information:
The XT4 is now Cadillac's most popular model in China, replacing the XT5 in that role
The new CT5 luxury sedan launched in China in November as part of Cadillac's strategy to introduce a new model every six months

The CT5 replaces the ATS-L Sedan in China as well as the ATS and CTS Sedans in other markets

In addition to the CT5, Cadillac added the XT6 three-row crossover SUV to its lineup in China to help cement its position in the popular luxury SUV segment
The brand will introduce the CT4 luxury sedan this year, thereby completing its strongest portfolio ever in China's steadily-growing luxury vehicle segment
During the complete 2019 calendar year, Cadillac China sales increased 4 percent to 213,717 units.
Sales Results - Q4 2019 - China - Cadillac
| MODEL | Q4 2019 / Q4 2018 | Q4 2019 | Q4 2018 | YTD 2019 / YTD 2018 | YTD 2019 | YTD 2018 |
| --- | --- | --- | --- | --- | --- | --- |
| CADILLAC TOTAL | -7.77% | 51,461 | 55,794 | +3.95% | 213,717 | 205,605 |
The Cadillac Society Take
Cadillac China sales decreased during the fourth and final quarter of 2019, after having registered double-digit increases in the second and third quarters. In addition to weakened demand in the Chinese auto market, the brand's sales performance was affected by the ongoing transition in the availability of its high-volume sedan – the replacement of the ATS-L with the all-new CT5. Meanwhile, total sales for 2019 remained on track and reached an all-time record of 213,717 units.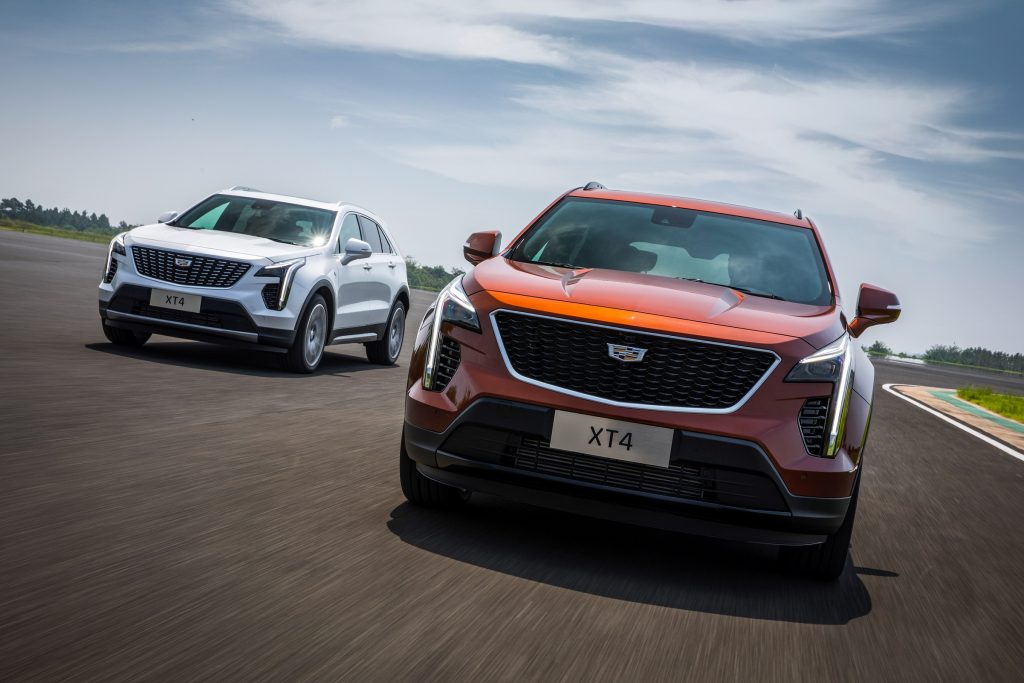 Although it is usual that there are no individual model figures available, Cadillac also refrained from making any generalize comments about the sales behavior of any model during Q4 2019. However, preliminary and unconfirmed figures obtained by some Chinese media outlets show that the XT4 again exceeded sales of the XT5 in the fourth quarter and positioned itself as the brand's new best-selling model in China.
About The Numbers
All percent change figures compared to Cadillac China sales for Q4 2018, except when noted
Cadillac China sales figures represent retail sales
Further Reading & Sales Reporting
Running Cadillac sales results
Fourth quarter 2019 Cadillac sales results:

Cadillac South Korea sales Q4 2019
Cadillac Mexico sales Q4 2019