Early this year at the North American International Auto Show in Detroit, Cadillac unveiled an unnamed EV crossover concept, dropping a series of renderings of the new vehicle during the debut for the XT6. The EV concept was only shown in rendering form, without any physical vehicle to back it. While showing off a number of interesting styling cues, there's one little detail that has remained under the radar since the concept EV was first unveiled – the Cadillac logo on the nose.
While at first glance this might not seem terribly impactful, a closer examination reveals the EV concept's Cadillac logo is a huge departure from the current styling norm.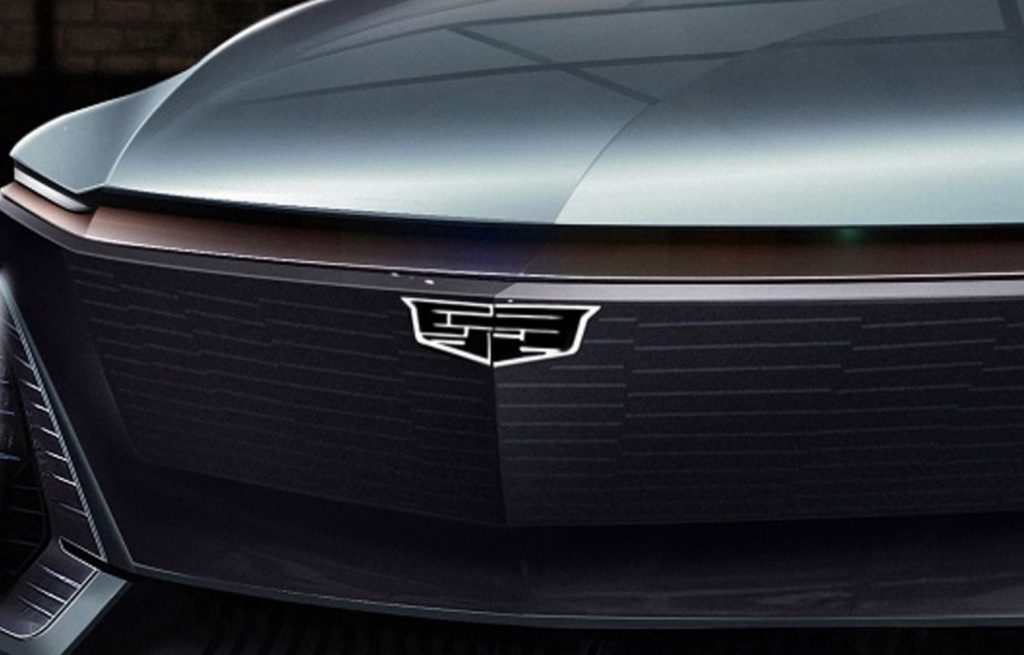 While the crest-like outer shape is certainly quite familiar, the inner design is something entirely new to Cadillac. Unlike the silver, grey, red and yellow badges seen on contemporary models, the EV concept's Cadillac logo is just silver and black, with rectangular shapes that mimic those of the current badge design, but in a stripped-down, simplified fashion.
What's more, it appears as though this Cadillac logo is actually illuminated, which would brighten the frontend of the vehicle considerably at night.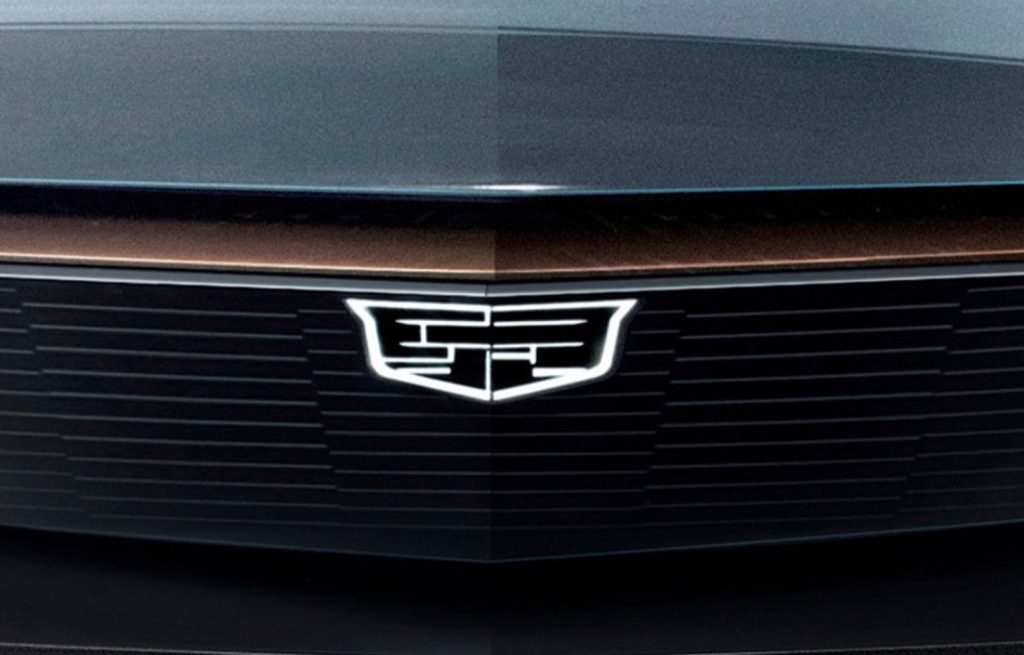 Cadillac currently doesn't offer a lit badge design with its vehicles, unlike rival premium automakers such as Mercedes-Benz and Infiniti. Indeed, the move to a light-up Cadillac badge would make a ton of sense going forward, especially on a new product like an electric crossover.
Given the look and shape of this new Cadillac logo, it makes sense to conclude Caddy is dropping hints at things to come. We think this is undoubtedly an easter egg of sorts, and definitely points to Cadillac's future design direction.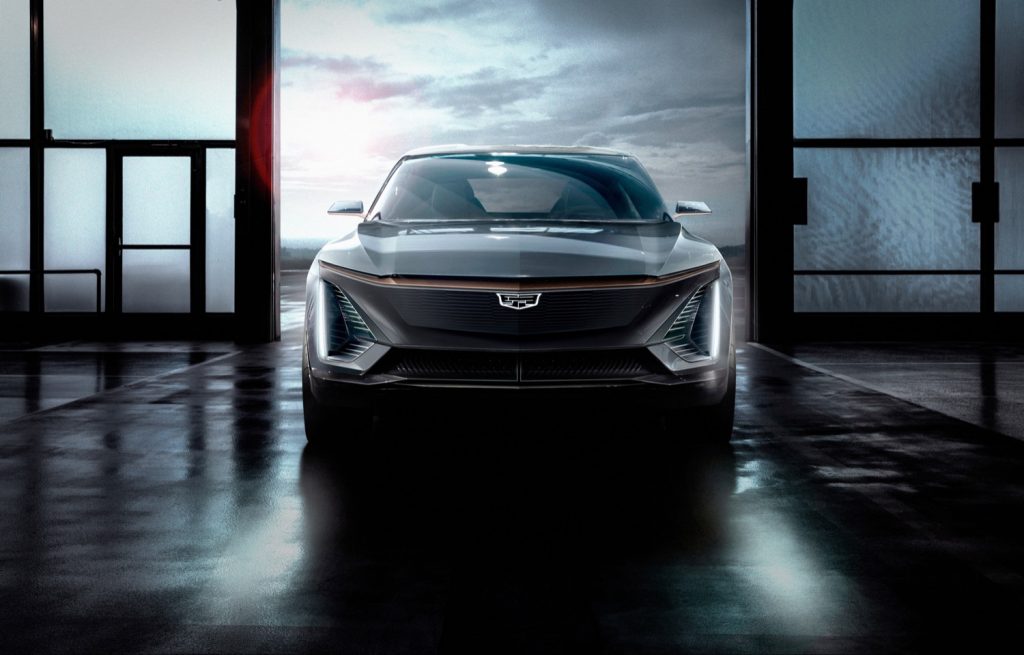 Interestingly, this isn't the first time we've covered the possibility that Cadillac may be redesigning its logo. Last year, we took a look at the monochromatic silver badge seen on the Escala concept. Now, it looks like the unnamed EV crossover is taking things even further.
Subscribe to Cadillac Society for ongoing Cadillac news coverage.