What does it take to create a good luxury vehicle? A plush ride, nice materials, a buttery engine… that sort of thing. The big stuff. But what's it take to create a superior luxury vehicle? That's where details come into play. Indeed, even something as seemingly "minor" as a car's cup holders can make a big difference in separating good from great. As it just so happens, the second-row cupholders in the new 2020 Cadillac XT6 are one of those superior luxury vehicle details.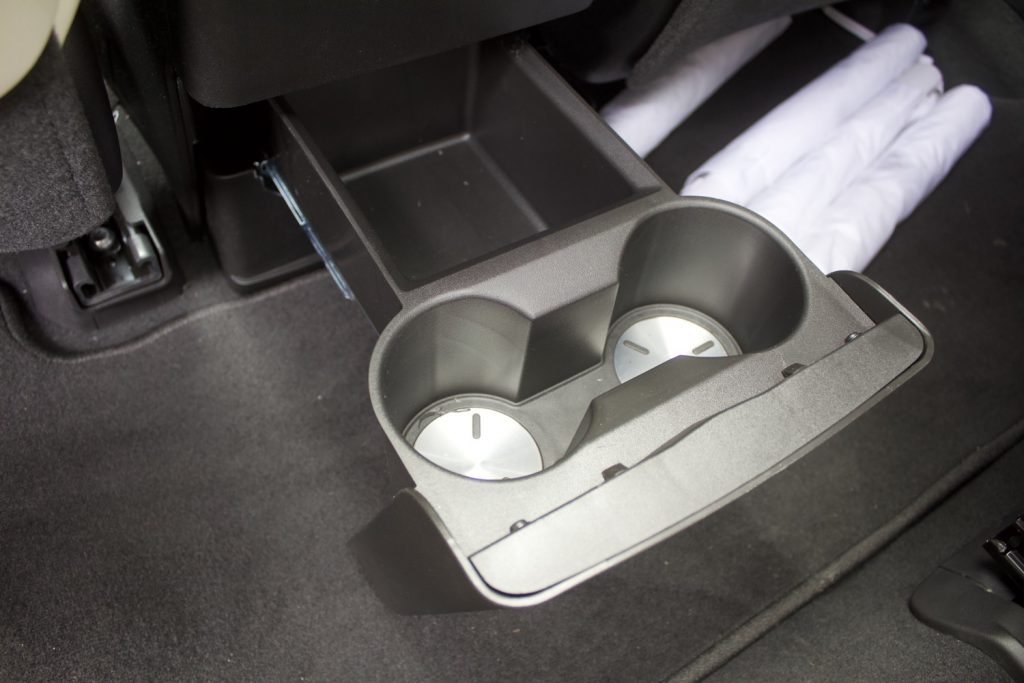 We recently spent a day with the 2020 Cadillac XT6 at the launch in Washington D.C., and noticed something special about the way the second-row cupholders functioned. Rather than mount the cupholders using some cheap plastic guide rail and slider, the 2020 XT6 employs a slick metal rail. The result is a feeling of solidity not always found in this sort of feature, and is something that was done on purpose by XT6 engineers and designers.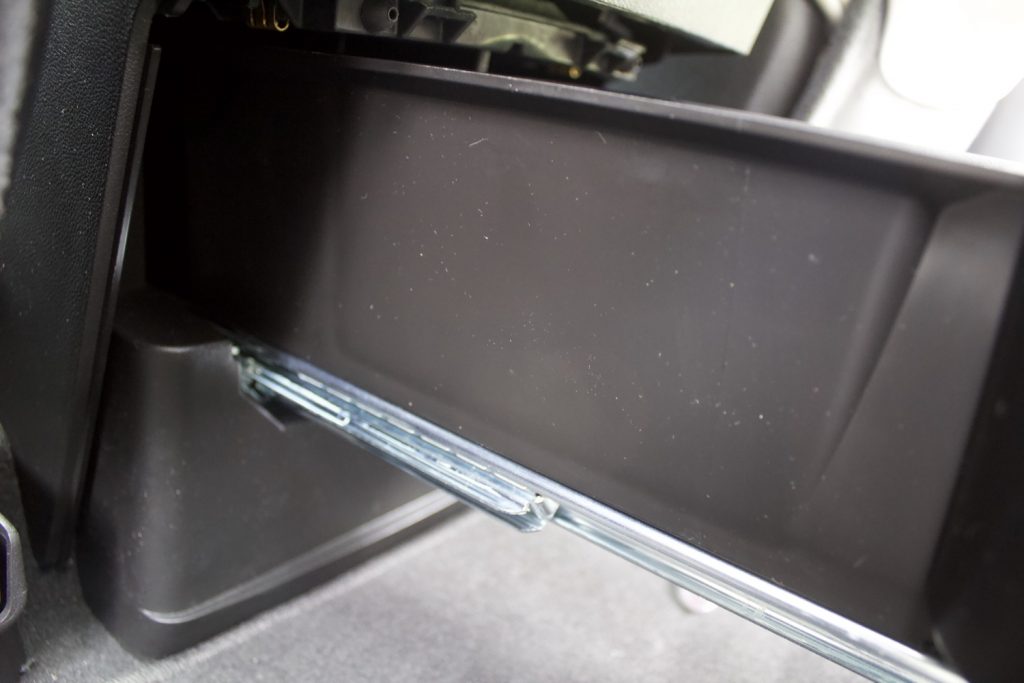 The cupholders and attached storage bin slide out from the rear of the center console with a smooth, precise action. Close it up, and the cupholder pullout reconnects to the center console with a healthy, solid "clunk" feeling. It's the same sort of feeling offered by a high-end piece of furniture, and like we said, the result is impressive.
In fact, we'd go so far as to say the rear cupholders on the 2020 Cadillac XT6 are some of the best cupholders we've ever had the pleasure of using in a vehicle attainable by mere mortals.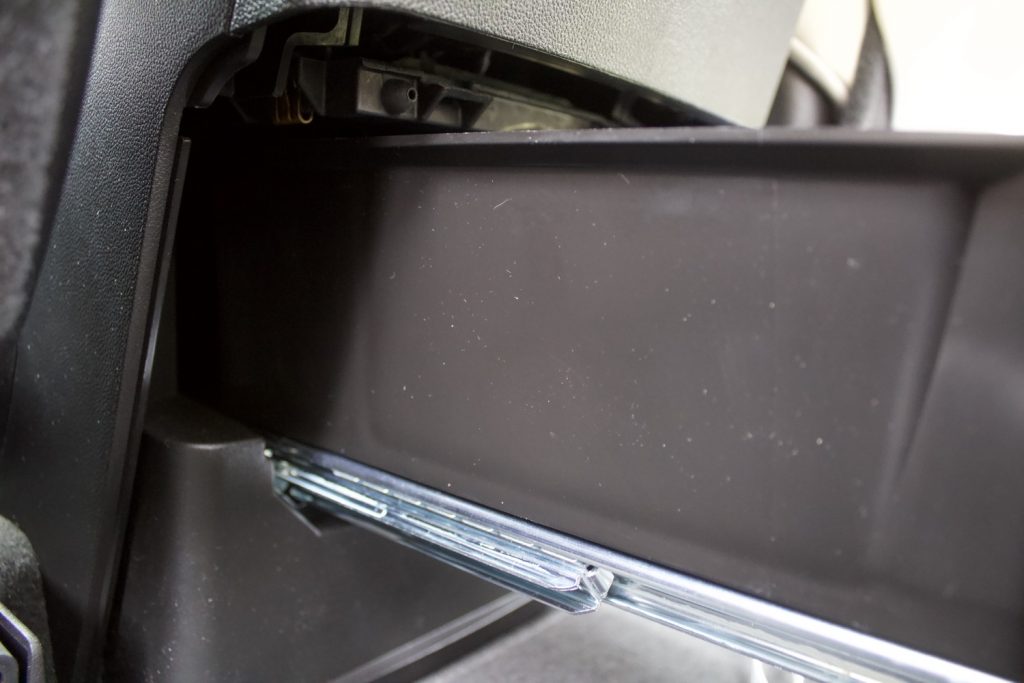 Simply put, this is the sort of attention to detail that this vehicle requires, and it definitely has it, at least as far as the cup holders are concerned. The detail also helps to separate the XT6 from the rest of its C1 platform siblings produced by Cadillac parent company, General Motors.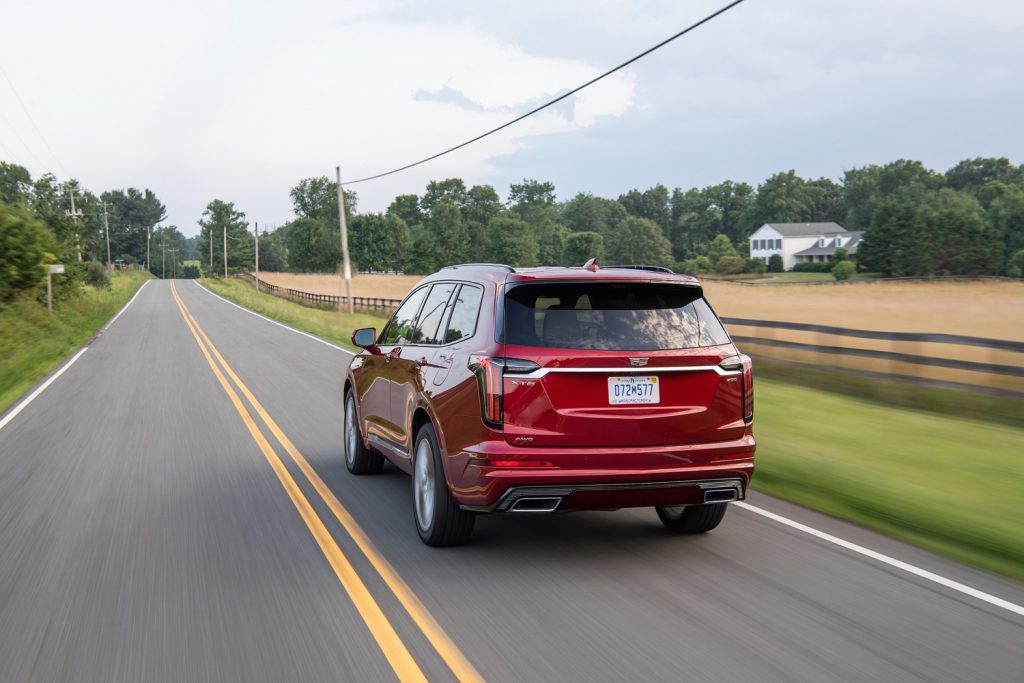 But what about the rest of the 2020 Cadillac XT6? Does it live up to the standard set by the rear cupholders? Well, stay tuned, because we'll be covering plenty about this all-new crossover in the days to come. In the meantime, subscribe to Cadillac Society for more Cadillac XT6 news and around-the-clock Cadillac news coverage.