Last month, Cadillac announced the new Escalade Sport – a new, blacked-out appearance package for what will all but certainly be the last model year of the current-, fourth-generation Escalade. At the time of the announcement, Cadillac provided only one photo of the appearance package. But we caught up to the Escalade Sport at the Los Angeles International Auto Show, and got some live pictures, which we are sharing with you here.
The Escalade Sport is all about a sinister appearance that blacks out exterior elements typically finished in a shiny material on "regular" Escalade models.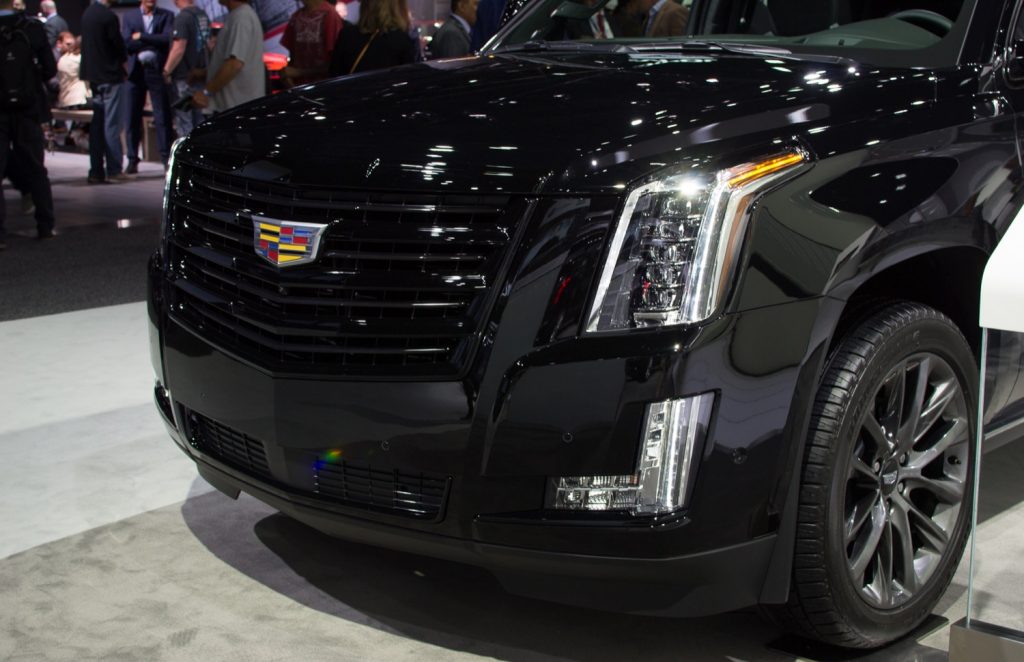 At the front, the new Escalade Sport features gloss black front (upper and lower) grilles.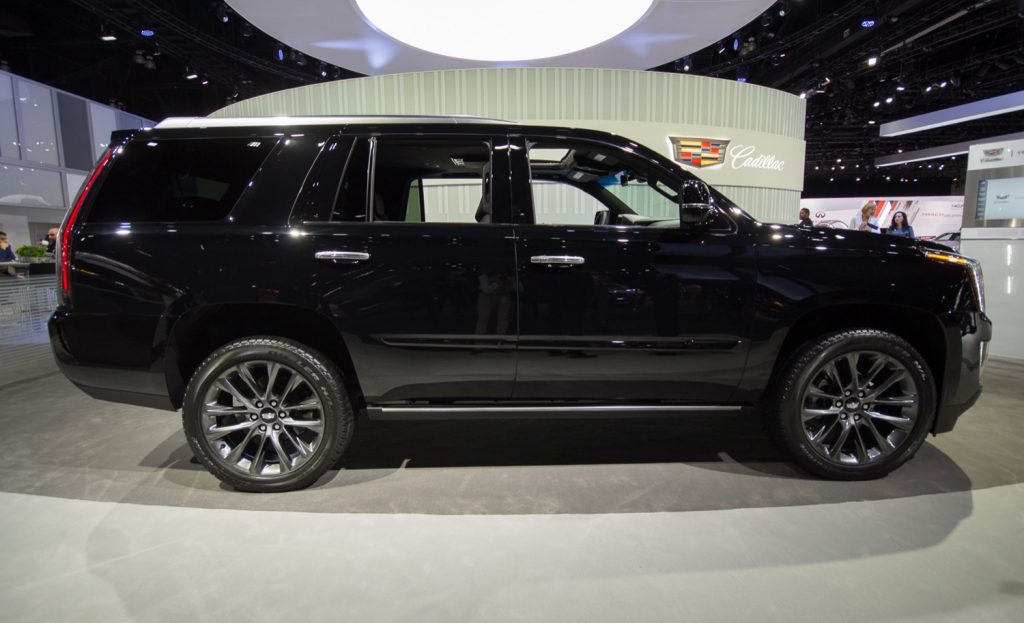 The black theme continues to the side, with gloss-black window moldings (around the windows) and body-side trim pieces (the trim piece that runs the length of the vehicle, just above the running boards).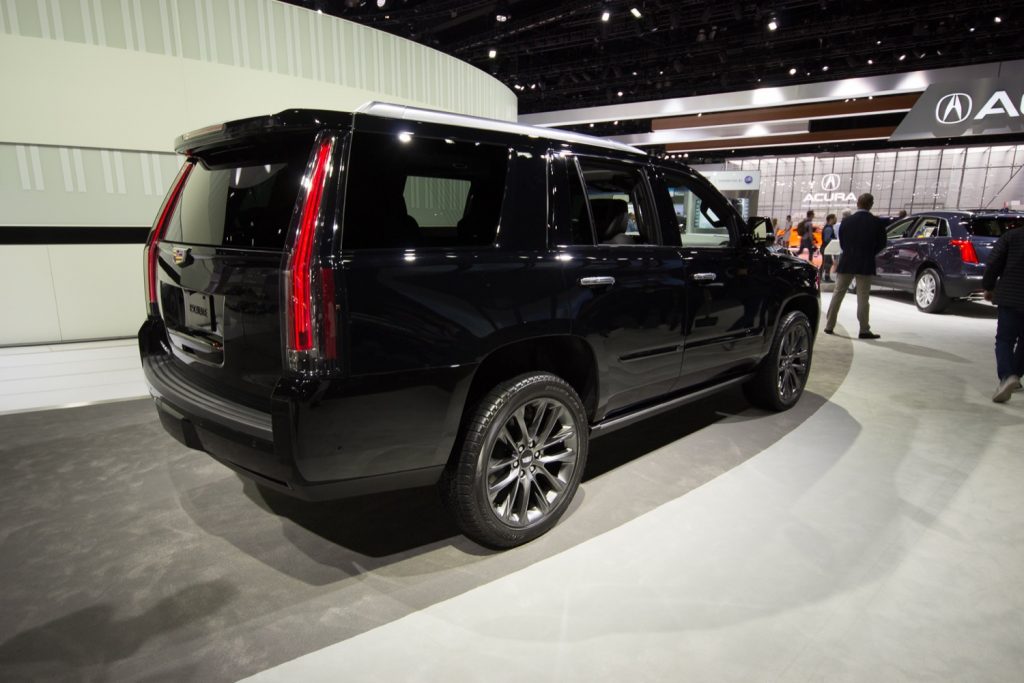 Out back, the horizontal accents spanning from the Cadillac logo are also finished in black.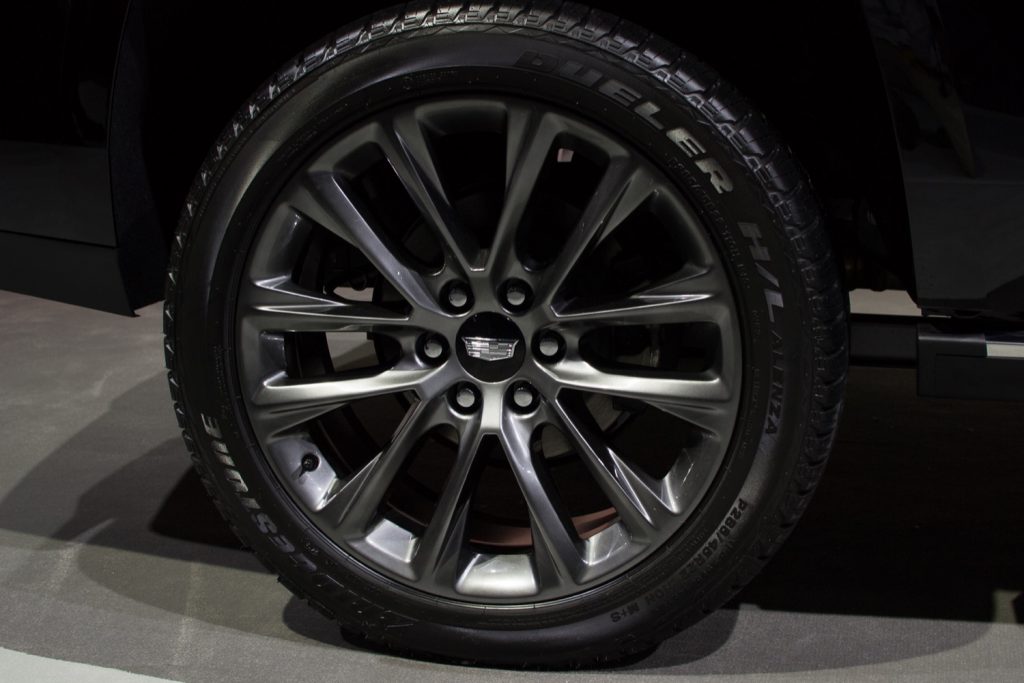 The entire ensemble rides on a set of menacing and unique "Midnight Silver" 22-inch wheels.
Outside of these changes, the full-size luxury SUV remains identical to the Escalade we know and love.
The new Escalade Sport is offered on the Luxury, Premium Luxury, and Platinum trim levels of the 2019 Escalade.
2019 Cadillac Escalade Photos