The high-performance 2024 Cadillac CT4-V, which bridges the gap between the "regular" CT4 and the ultra-high-performance Cadillac CT4-V Blackwing, can be outfitted with a variety of appearance packages. One of these packs, the Onyx Package, bundles a handful of dark-themed exterior accents, and Cadillac Society has learned that this package now includes a spoiler for the 2024 model year.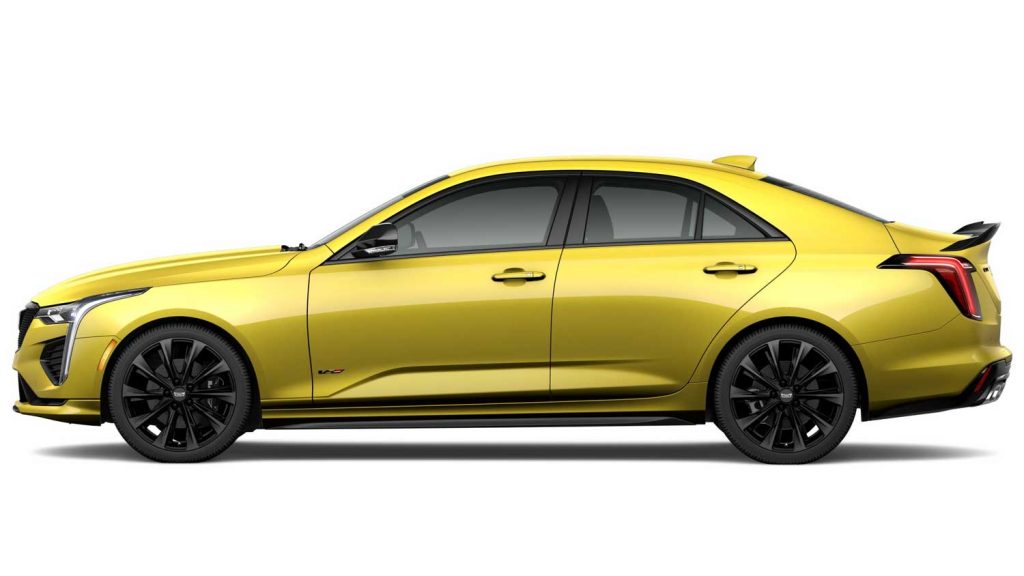 The Onyx Package (production code PDB), which is an LPO-level (dealer-installed) package, now includes a Black spoiler (production code 5ZV) for the 2024 Cadillac CT4-V. Here are all of the elements included in the Onyx Package (relevant production codes listed in parentheses):
19-inch alloy wheels with Gloss Black finish, LPO (SOU)
Gloss Black V-badging nameplate, LPO (RIK)
Black spoiler, LPO (5ZV)
Black mirror caps, LPO (5JS)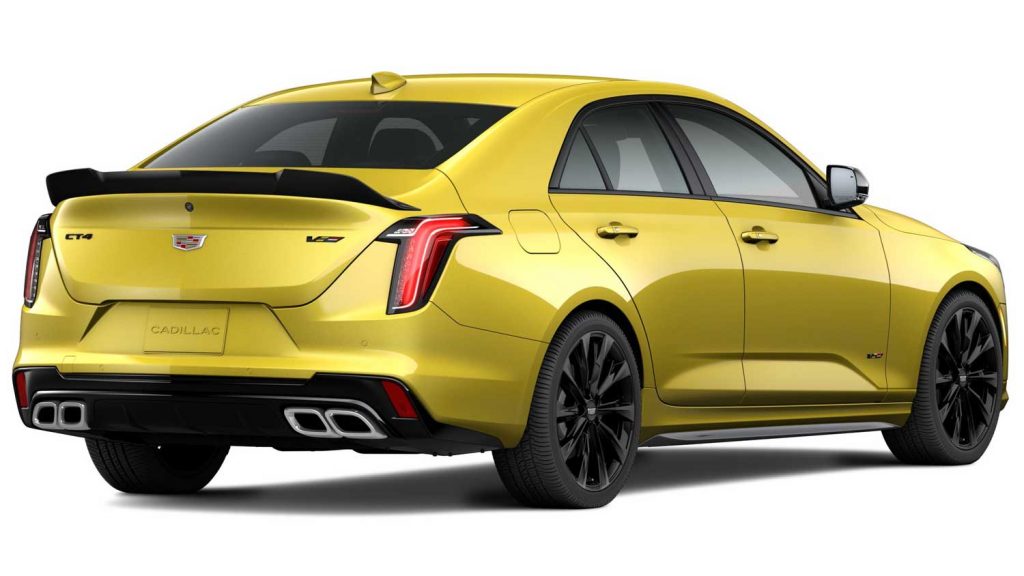 The Onyx Package for the 2024 Cadillac CT4-V is priced at $2,995. Comparatively, this package cost $2,395 for the 2023 model year, while the Black spoiler was offered separately for $595.
However, opting for the Onyx Package is not the only way to acquire the Black spoiler for the 2024 CT4-V. It can still be added as a standalone option for $550.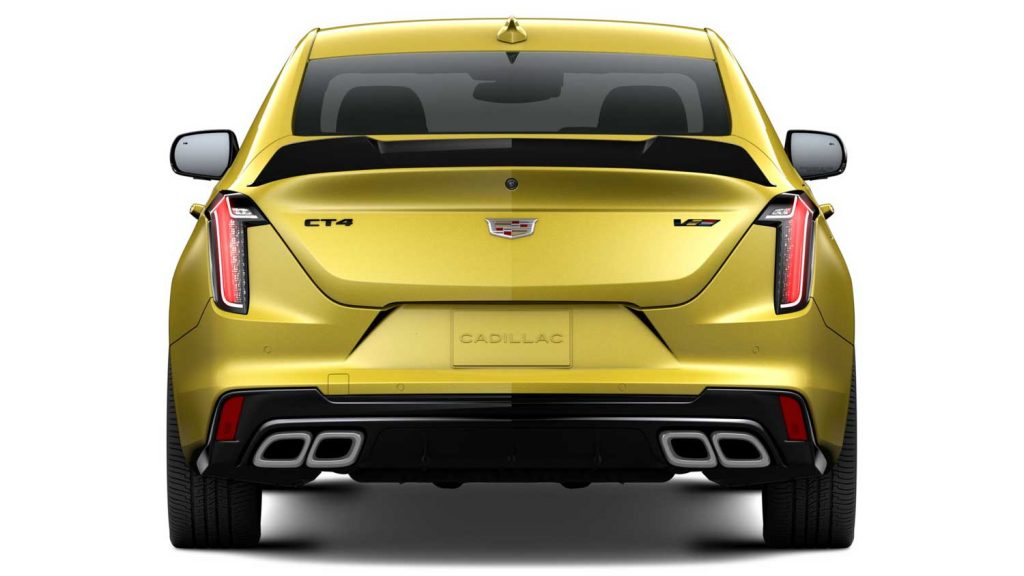 The Cadillac CT4-V gets it pep from the luxury marque's turbocharged 2.7L I4 engine (production code L3B), which is tuned to deliver a healthy 325 horsepower and 380 pound-feet of torque. That engine bolts to the luxury marque's 10-speed automatic transmission, delivering power to the pavement via a standard rear-wheel-drive drivetrain or optional (and extra-cost) all-wheel-drive setup. All those horses meet the pavement by way of the standard 10-speed automatic transmission. It's worth noting that that turbocharged powerhouse has some room for improvement, asCadillac Society recently pointed out.
We'll bring you the latest on the forthcoming CT4-V, so be sure to subscribe to Cadillac Society to stay in the know on the latest Cadillac CT4 news and a lot more Cadillac news coverage. We also invite you to join the latest discussions in our Cadillac forums and Cadillac CT4-V forum.