It's difficult for an automaker to change its image, but Cadillac did just that with the 2012 Cadillac CTS-V, according to Jay Leno. In a recent episode of Jay Leno's Garage, the former talk show host and present-day automotive enthusiast showed off his personal CTS-V, praising it for its nimble handling and high-performance drivetrain.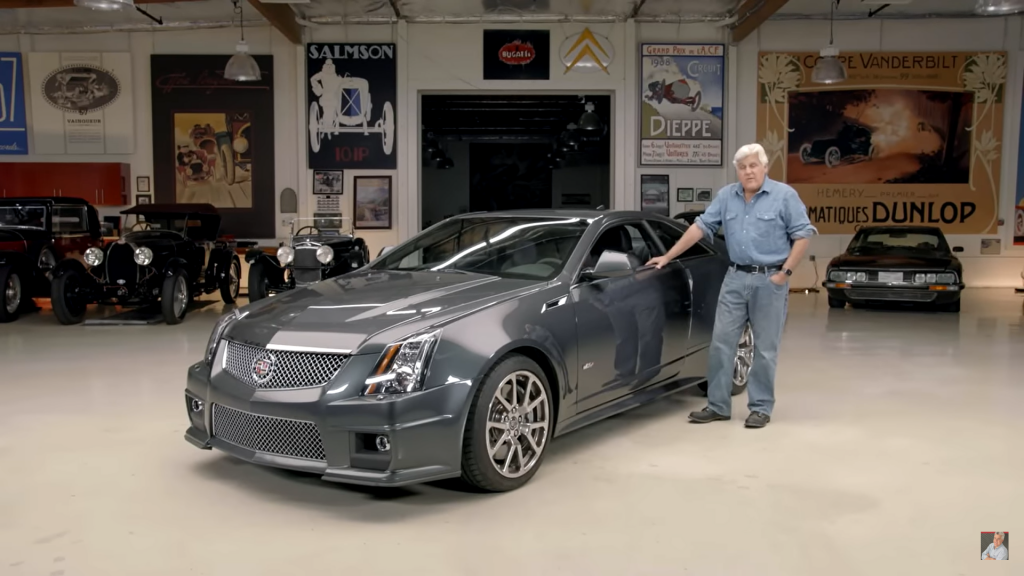 Leno is a self-proclaimed "two-door guy," hence his attraction to the CTS-V Coupe.
"I think it's a good-looking car, nice size, nice shape, and you're saving probably $15,000 to $20,000 over the European equivalent," he says. He then pops the hood to show off the heart of the vehicle – the supercharged 6.2L V8 engine (production code LSA), which is capable of 580 horsepower and 556 pound-feet of torque under the hood of the 2012 Cadillac CTS-V.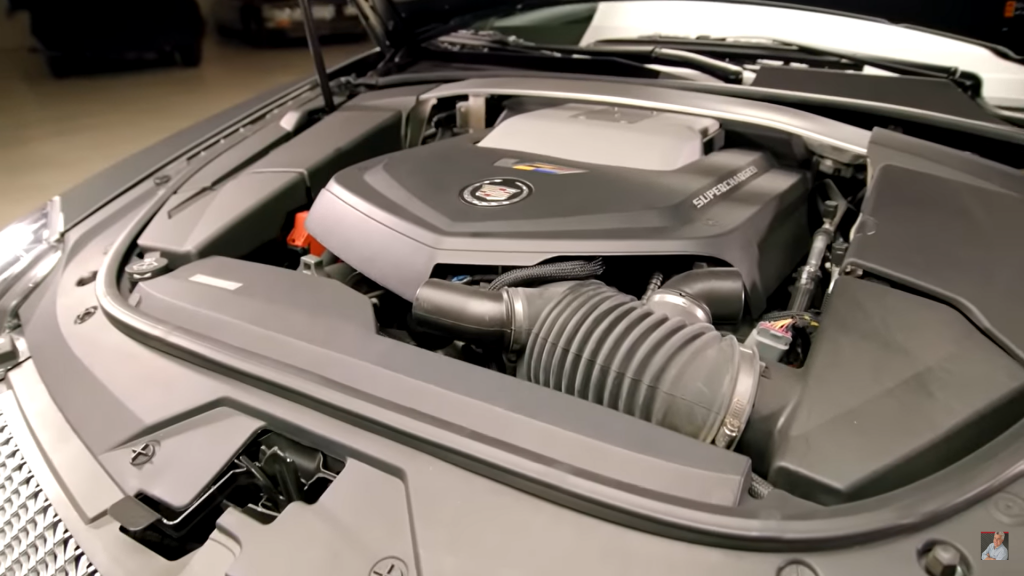 The main draw for the 2012 Cadillac CTS-V, Leno says, is the six-speed manual transmission. He says that it's "amazing" that Cadillac was willing to go to a manual gearbox, considering that most other automakers in the luxury segment had abandoned it by that point. "When I was a kid, Cadillac was an old man's car, land yacht, all that," Leno says. "Then they made themselves lean, and fast, and a good-handling sports sedan. It's a lot of fun to drive."
Leno also praises his 2012 Cadillac CTS-V for being considerably roomy. It can seat four people, although, admittedly, it can get a little cramped in the second row. However, it could be a reasonable family vehicle, thanks to its spacious trunk, which Leno says is more than large enough to fit a stroller.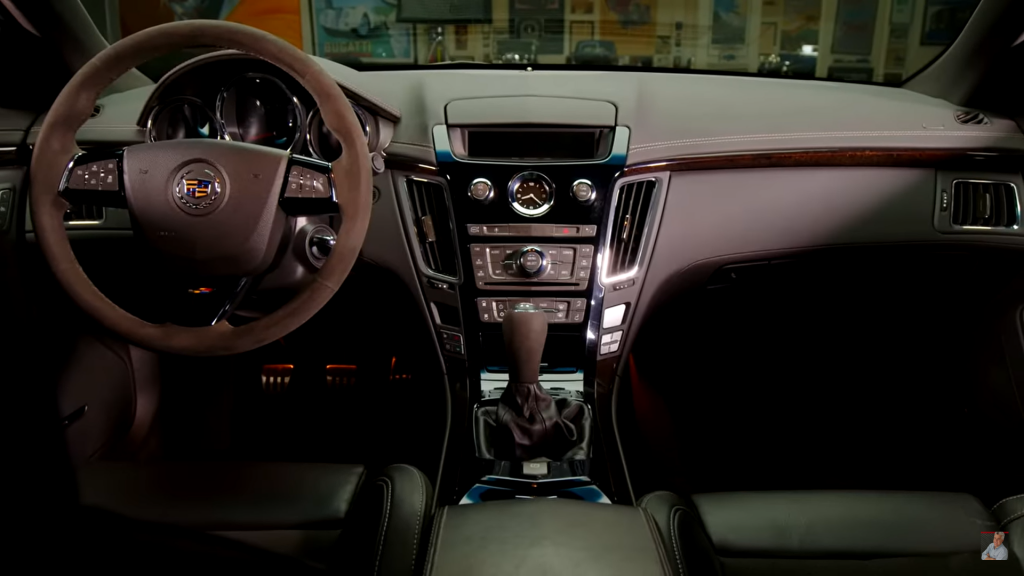 Leno believes that the second-gen CTS-V will be a future collectible.
"If you see one of these on the used car market, grab it," he says. "Everyone goes nuts for second-hand BMWs, M5s, and all that. They're great cars, but don't overlook this one. This one's got a bit more horsepower, and it's surprising how the braking, and the handling, and the power works. It's very impressive… If I had any complaint, maybe it's that the wheels are a little too small, but that's really all it needs."
As a reminder, the second-gen CTS-V range was offered in four-door sedan, five-door sport wagon, and two-door coupe body styles. The vehicle family was underpinned by Cadillac's rear-drive Sigma architecture and was produced at the Cadillac Lansing Grand River plant in Michigan. It was replaced by the third-gen CTS-V for the 2016 model year, which saw the nameplate repositioned into the luxury E-segment, as opposed to the luxury D-segment where the second-gen CTS-V played.
Want to stay up to date on all things Cadillac? Then be sure to subscribe to Cadillac Society for more Cadillac CTS news and around-the-clock Cadillac news coverage. We also invite you to join the latest discussions in our Cadillac forums and CTS-V forum.