The 2024 Cadillac CT4-V and CT4-V Blackwing will gain several new colors that will replace five outgoing hues, Cadillac Society has learned.
The following four paint colors will be all-new for the 2024 Cadillac CT4-V and CT4-V Blackwing (relevant paint codes listed in parentheses):
Cyber Yellow Metallic (GCP)
Velocity Red (G7C)
Coastal Blue Metallic (GJV)
Black Diamond Tricoat (GLK)
All four of these colors will be extra-cost options. Photos of the new colors are not available as of this writing.
Meanwhile, the following color options will be discontinued upon conclusion of the 2023 model year, and will not be available on either the 2024 Cadillac CT4-V or 2024 Cadillac CT4-V Blackwing:
Blaze Orange Metallic (GCF) (added for 2022 model year)
Wave Metallic (GKK) (available since the launch of the 2020 Cadillac CT5-V)
Electric Blue (GMO) (added for 2022 model year)
Rift Metallic (GRW) (added for 2021 model year)
Maverick Noir Frost (GNW) (exclusive to 2023 model year)
The departure of the aforementioned colors isn't entirely a surprise, considering that Rift Metallic was built out in late March for both the CT4-V and CT4-V Blackwing. Additionally, Maverick Noir Frost experienced a very limited run for the super sedan, as it was exclusive to the 2023 Cadillac CT4-V Blackwing Sebring IMSA Edition models, of which only 97 were built.
As a reminder, the current Cadillac CT4-V is powered by the turbocharged 2.7L I4 engine (production code L3B), which is tuned to deliver a healthy 325 horsepower and 380 pound-feet of torque. That engine bolts to the luxury marque's 10-speed automatic transmission, delivering power to the pavement via a standard rear-wheel-drive drivetrain or an optional all-wheel-drive setup.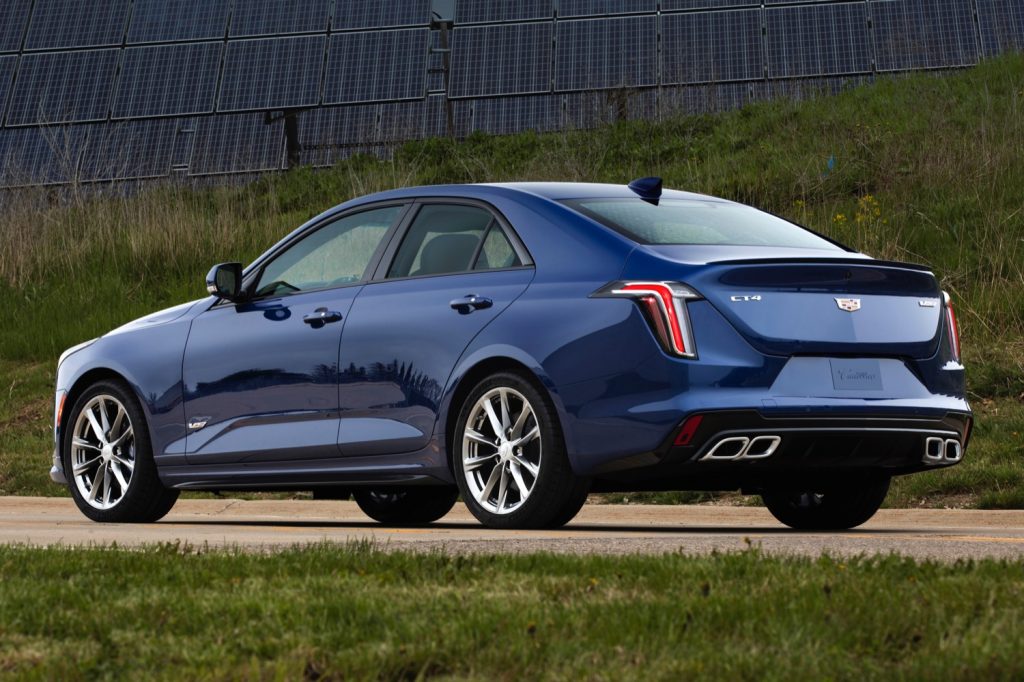 Meanwhile, the Cadillac CT4-V Blackwing debuted for the 2022 model year, meaning that the 2024 model is its third on the market. The Blackwing represents the most powerful option in the Cadillac CT4 range, harnessing a set of twin turbochargers bolted to the 3.6L V6 engine (production code LF4).
The Cadillac CT4 range is expected to receive a midcycle refresh, landing for either the 2024.5 (interim) or 2025 model year. Assembly takes place at the Lansing Grand River plant alongside the rest of the CT4 range as well as the Cadillac CT5 family.
Subscribe to Cadillac Society to stay in the know on the latest Cadillac CT4 news and a lot more Cadillac news coverage. We also invite you to join the latest discussions in our Cadillac forums and Cadillac CT4-V forum.
Cadillac CT4-V Blackwing Photos