A few weeks ago, Cadillac Society had the opportunity to drive the 2022 Cadillac CT5-V Blackwing, allowing us to experience its super car levels of performance firsthand. While behind the wheel of the ultra high performance luxury sedan, we were able to put it through its paces and make its exhaust sing at idle and under throttle, capturing it all on video.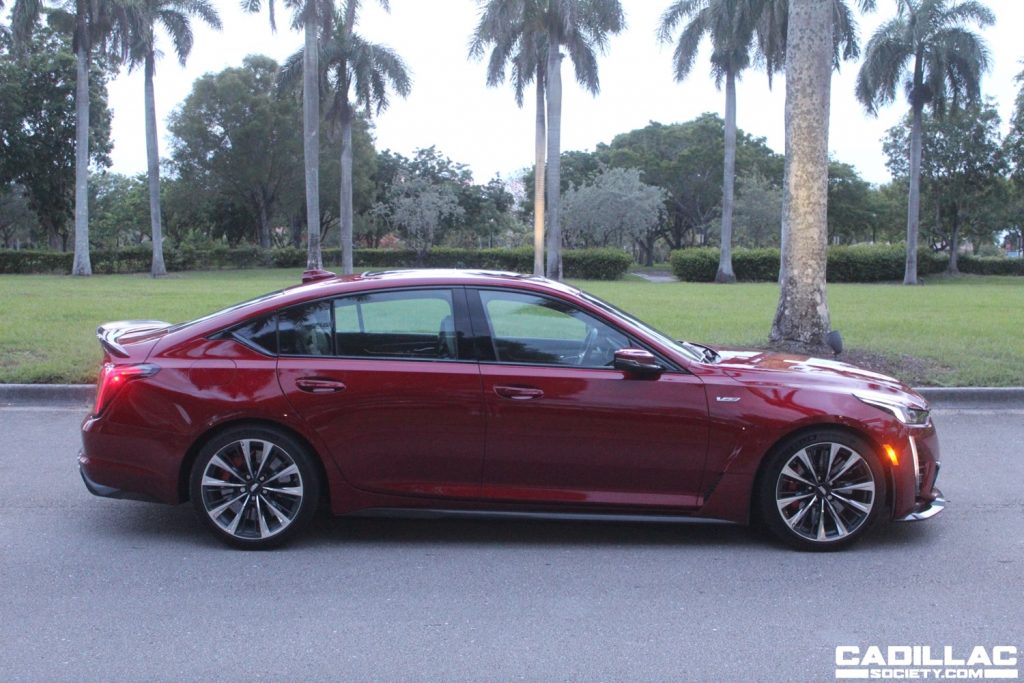 To demonstrate how the CT5-V Blackwing exhaust system sounds, we recorded it with the exhaust valves closed and open. As a reminder, the dual-mode exhaust system uses a set of internal valves that are typically closed, but that can also be opened at the flip of a button.
In Stealth, Tour or Wet/Weather modes, the exhaust flaps are closed, resulting in a subdued by still aggressive note. Switching the vehicle to Sport or Track modes opens the flaps, resulting in a fully aggressive exhaust note. It's also worth noting that the flaps can also be controlled individually of the aforementioned drive modes via the menu system in the infotainment system or by activating V Mode or My Mode, given that both of those modes have been configured to use the Sport or Track exhaust configuration.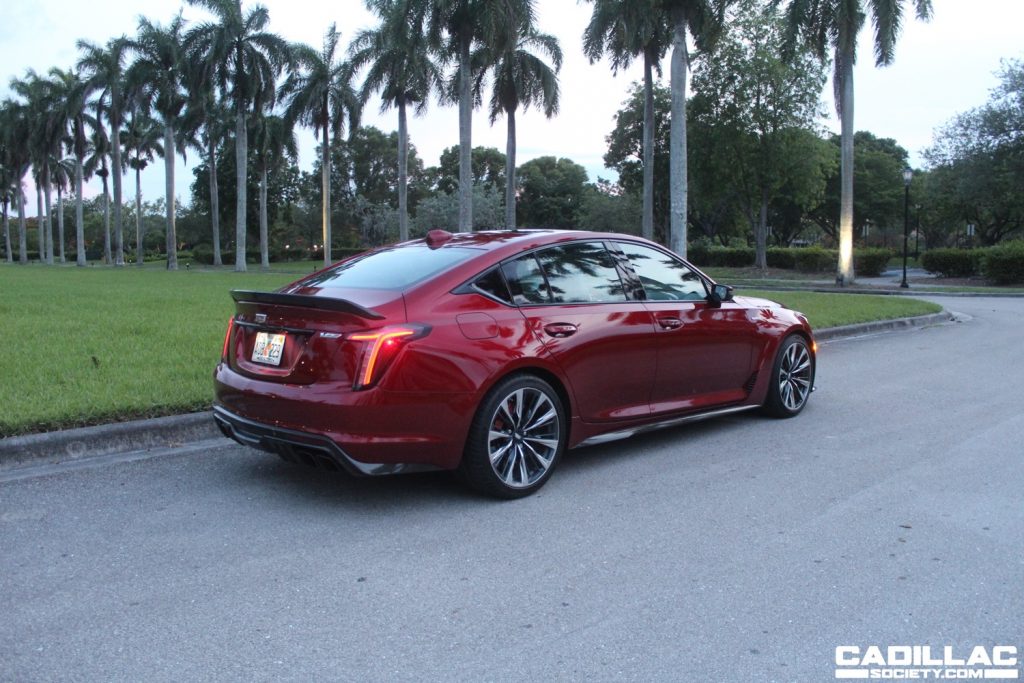 In our video, we first start up the Cadillac CT5-V Blackwing with the valves closed in Tour mode, which the vehicle defaults to at every ignition cycle. While the exhaust's growl is toned down some, it's still very obvious that the super sedan is one mean machine, judging by the throaty growl it emits even at idle and when revving. Swapping to Sport/Track modes allows the CT5-V Blackwing to emit an even more pleasing rasp at idle, punctuated by aggressive pops upon throttle inputs. A few drive-by passes with the exhaust flaps both opened and closed demonstrates the aural qualities of the super sedan's exhaust. And, if you listen carefully, you can hear the whine of the supercharger during some of the passes.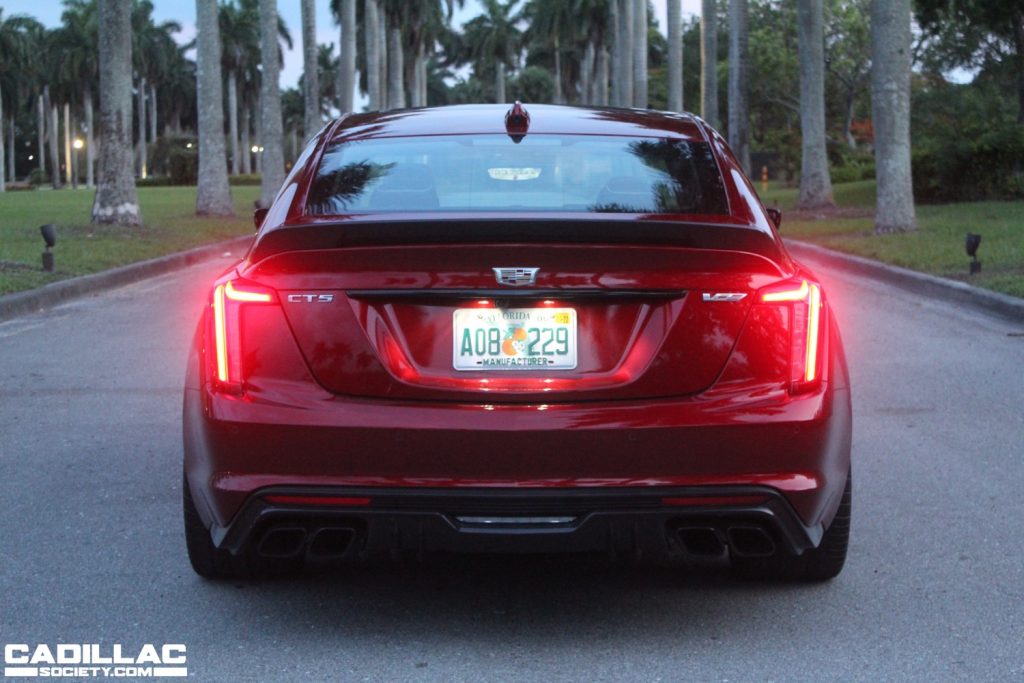 Under the hood, the Cadillac CT5-V Blackwing features the supercharged 6.2L V8 engine (production code LT4) that's tuned to deliver a whopping 668 horsepower and 659 pound-feet of torque, routed exclusively to the rear wheels. Our model boasts the six-speed manual transmission, but Cadillac's 10-speed automatic is optional.
Check out our CT5-V Blackwing exhaust video below.
Subscribe to Cadillac Society to stay in the know on the latest Cadillac CT5-V Blackwing news, Cadillac CT5 news and a lot more Cadillac news coverage. We also invite you to join the latest discussions in our Cadillac forums and Cadillac CT5-V Blackwing forum.
Cadillac CT5-V Blackwing Photos
NextGEN Gallery
Edit
Delete