Cadillac will withhold a handful of features from the rear seat entertainment system in the Cadillac Escalade for the remainder of the 2022 model year, Cadillac Society has confirmed.
The Rear-Seat Media System (production code UW9) was introduced on the Cadillac Escalade for the 2021 model year. It is equipped as standard on range-topping 2022 Cadillac Escalades with Premium Luxury Platinum or Sport Platinum trim levels, but is not available on the Escalade Premium Luxury and Sport trim levels which slot below the Platinum models.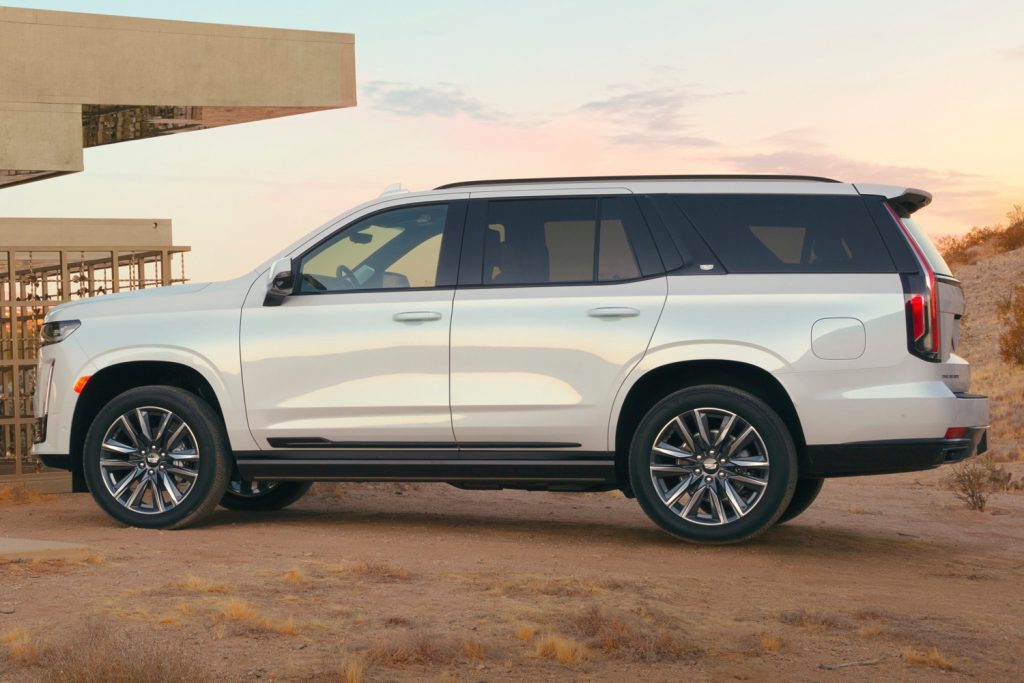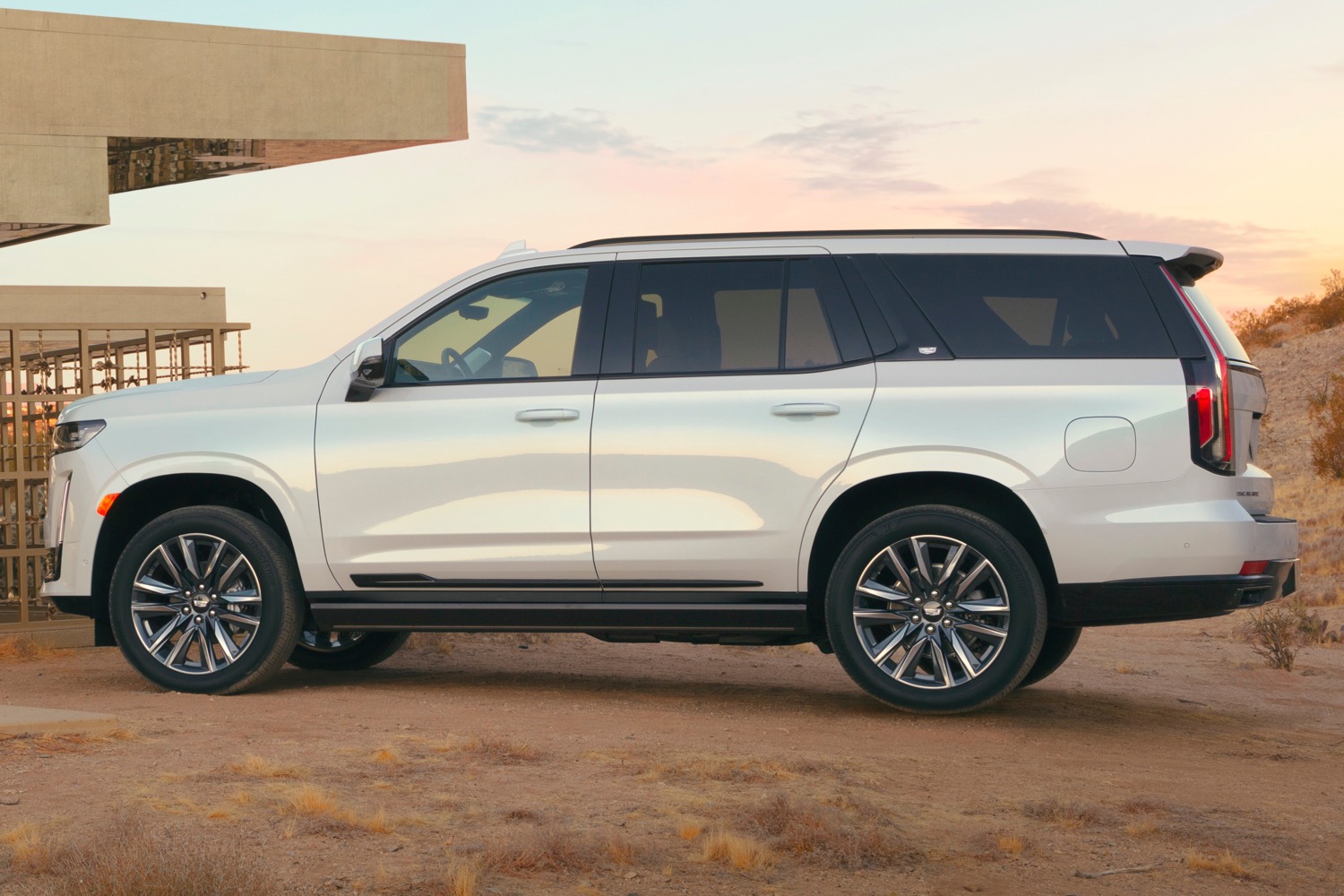 The Rear-Seat Media System includes a pair of 12.6-inch diagonal color-touch LCD HD screens mounted on the back of the front seats, Wi-Fi wireless projection capabilities, two Bluetooth headphone sets and two HDMI ports located on the back of the center console. Under normal circumstances, it costs $1,995 to equip on the models that offer it.
While the aforementioned equipment is retained for the 2022 Cadillac Escalade Platinum trim levels, the Rear-Seat Media System loses some features that were previously offered in 2021. For instance, navigation functionality will no longer be included. The feature enabled rear seat passengers to view the vehicle's geographic location on a map, search points of interest along the route, and push a navigation/location request to the vehicle's central infotainment screen.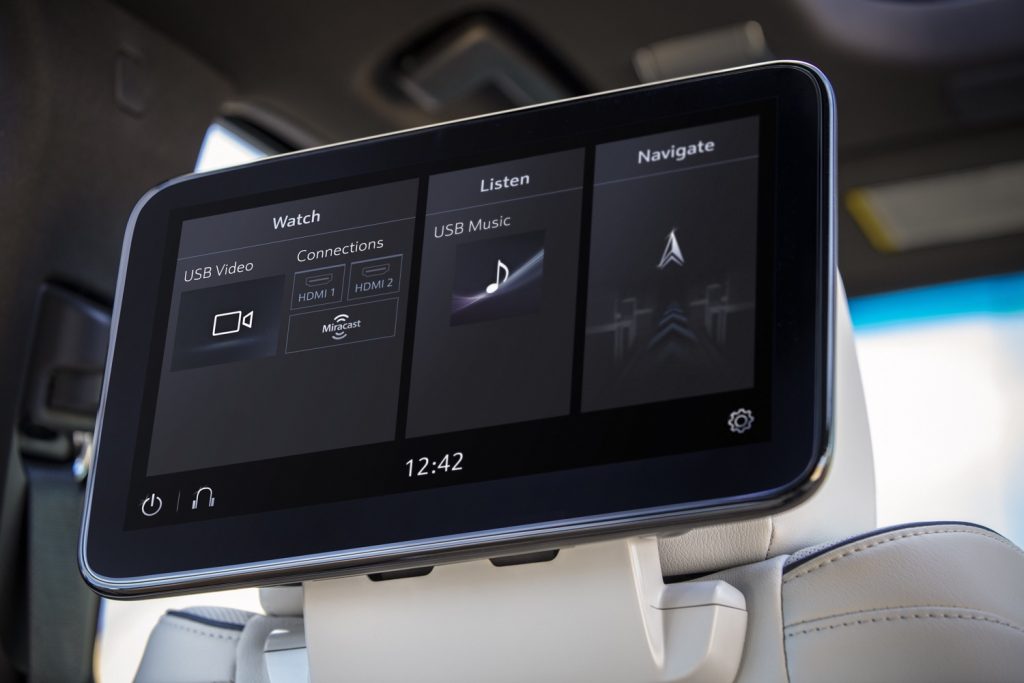 Additionally, the USB-C ports, located on the back of the center console, are now charge-only, and no longer support streaming from devices connected via the wired connection. What's more, the Miracast screen mirroring feature has also been deleted, meaning that passengers can no longer project the screens of their devices to those of the seat-mounted monitors.
Interestingly, another modification made to the Rear-Seat Media System is that the included Bluetooth headphone sets will not be delivered to the customers already paired to the Escalade. Instead, vehicle owners will need to pair the headphones themselves using instructions provided in the vehicle's owner manual.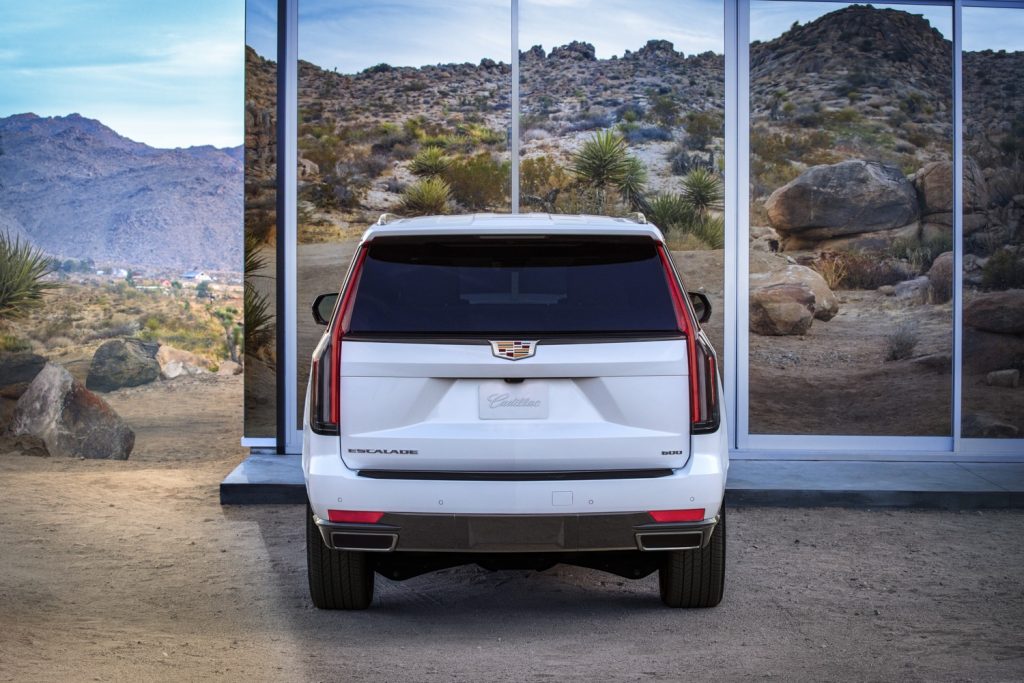 Want to stay up to date on all things Cadillac? Then sure to subscribe to Cadillac Society for more Cadillac Escalade news and 24/7 Cadillac news coverage.