The design inspiration and various easter eggs for the 2022 Cadillac Blackwing sedans – the Cadillac CT4-V Blackwing and Cadillac CT5-V Blackwing – were recently shared by the luxury marque's parent company, General Motors, on Instagram.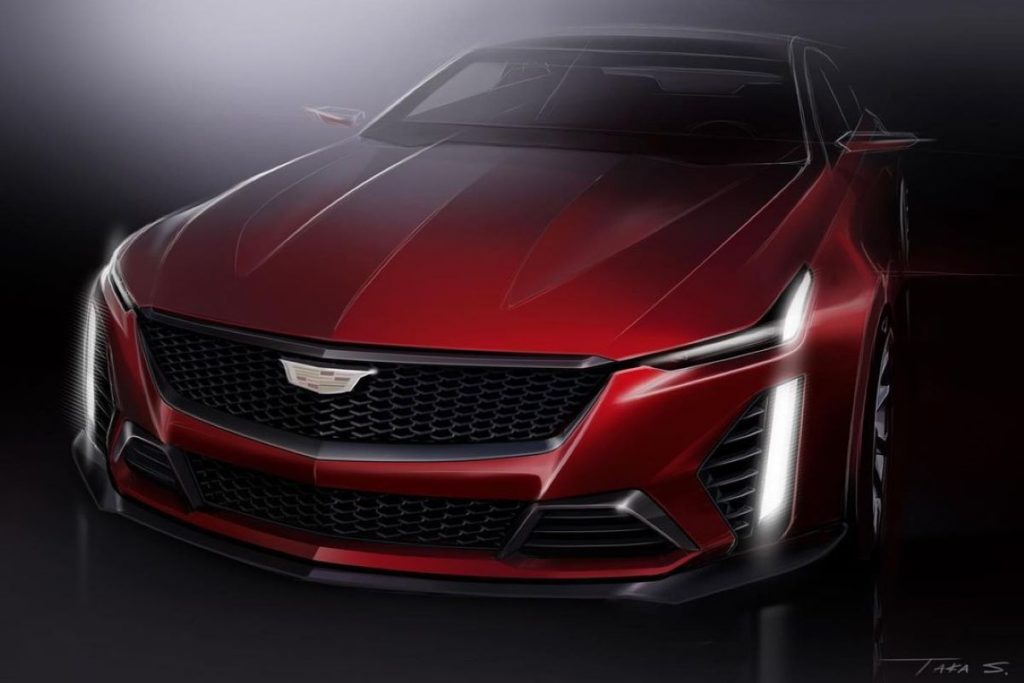 The above image is a drawing of an imaginary vehicle that seems to have served as inspiration for the Cadillac CT5-V Blackwing. One of the more prominent differences between this drawing and the production version of the CT5-V BW are the even narrower head lights than the already slim ones fitted to the production car.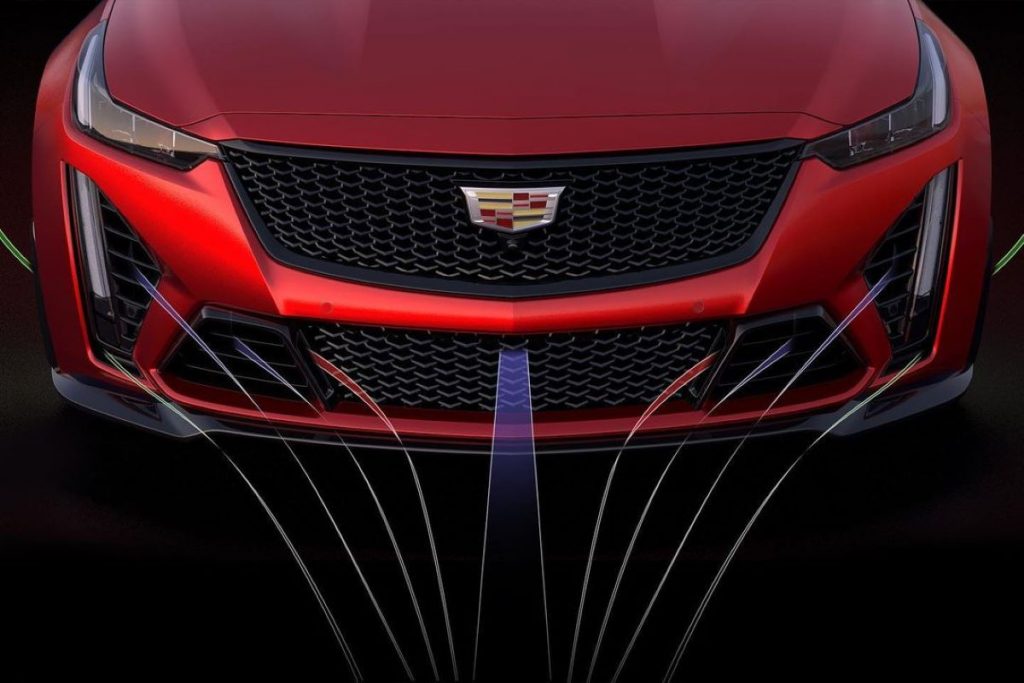 Another image displays the entire front end of the CT5-V Blackwing, along with the flow of air into all the intakes other than the upper grille. Just visible on each side is the airflow away from the front wheels. This air will take heat away from the front brakes and allow them to continue functioning after a period of hard use.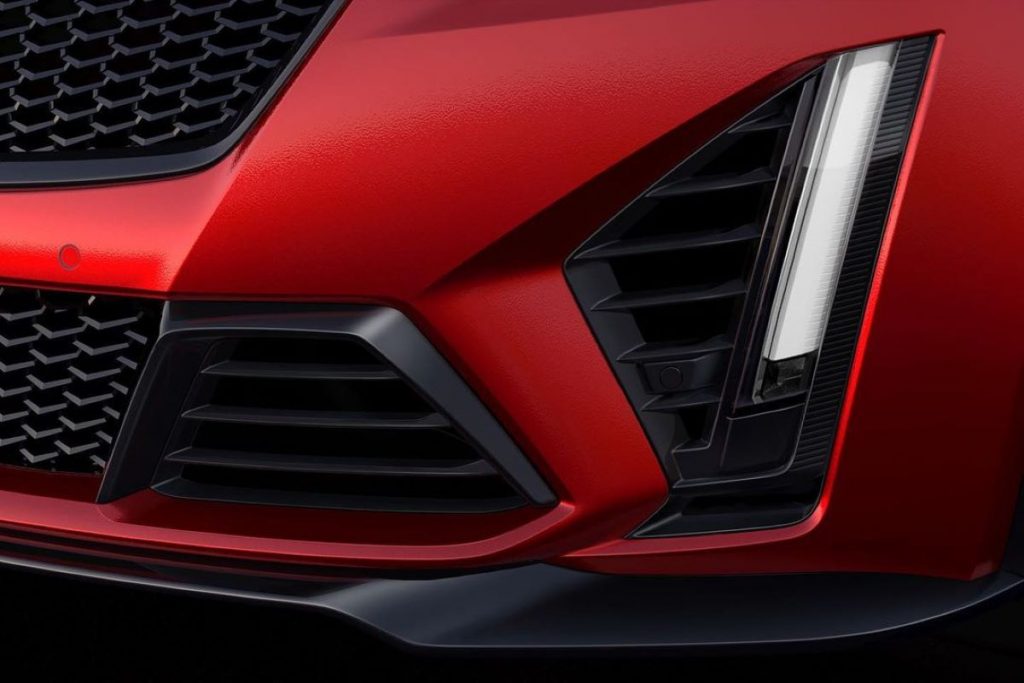 A further image is that of the front fascia of the CT5-V Blackwing. It shows the upper and lower grilles, along with the various air intakes necessary to cool the 668-horsepower, supercharged 6.2L V8 engine (production code LT4) as well as the model's powerful Brembo brakes. The image also shows the CT5-V BW's prominent vertical signature Daytime Running Light (DRL).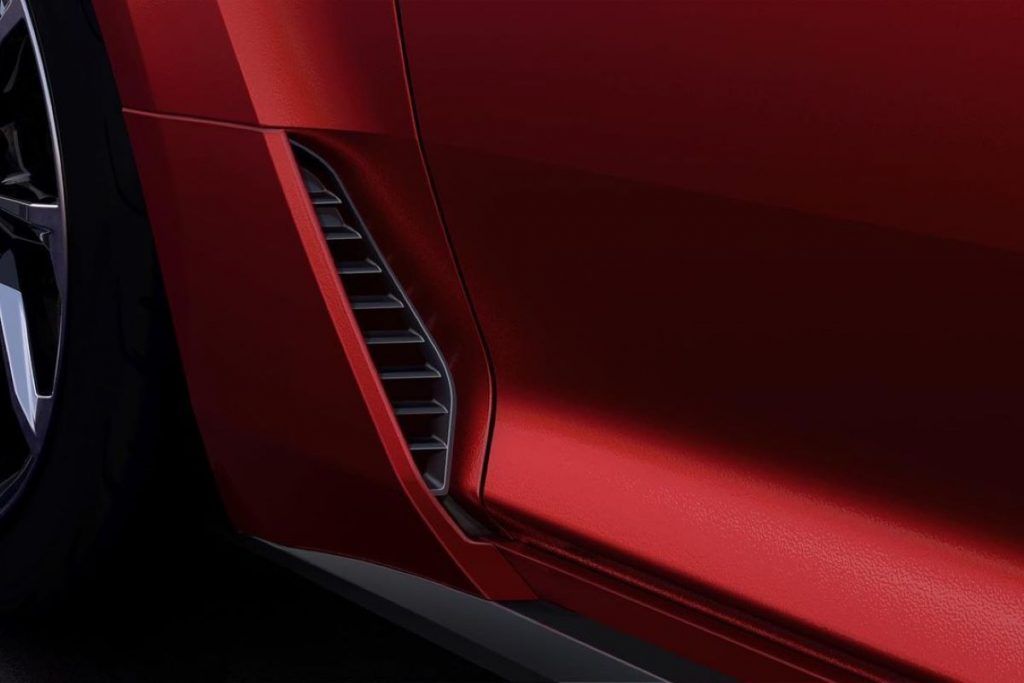 Another image shows the air extractor mounted just aft of the front wheel. This extractor funnels heat from the engine while cooling the massive front brakes.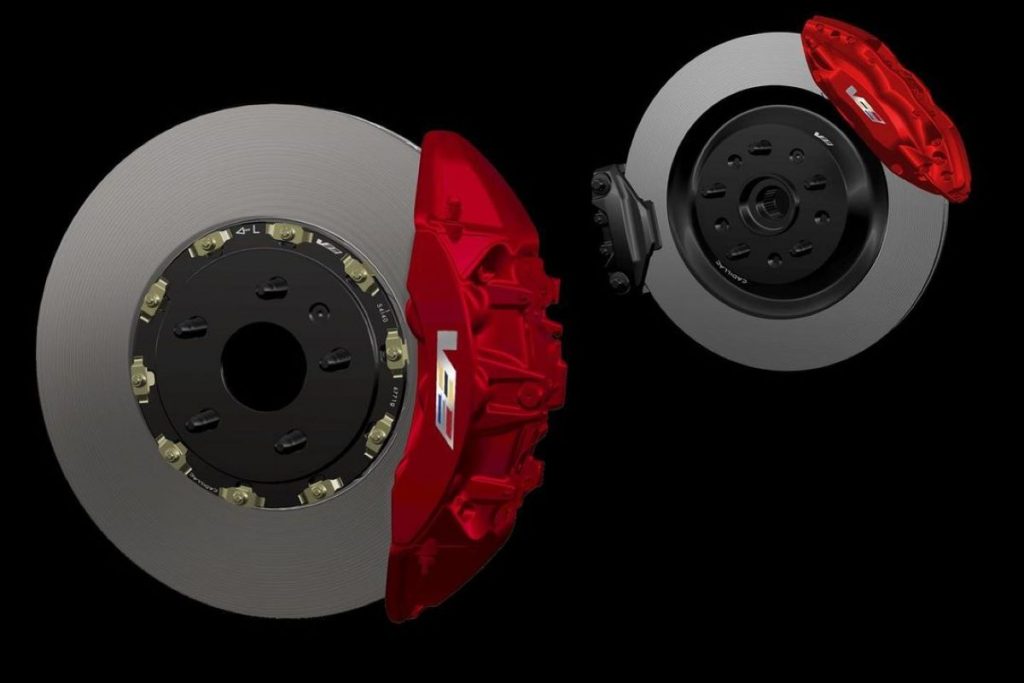 The Brembo brakes are shown apart from the rest of the car in the picture above, with the front brakes on the left and the rear ones on the right. The calipers are bright red, which is one of three colors customers can choose for their vehicles, the others being Harbor Gray, Royal Blue and Tech Bronze. The calipers also feature the slanted V-Series Cadillac emblem.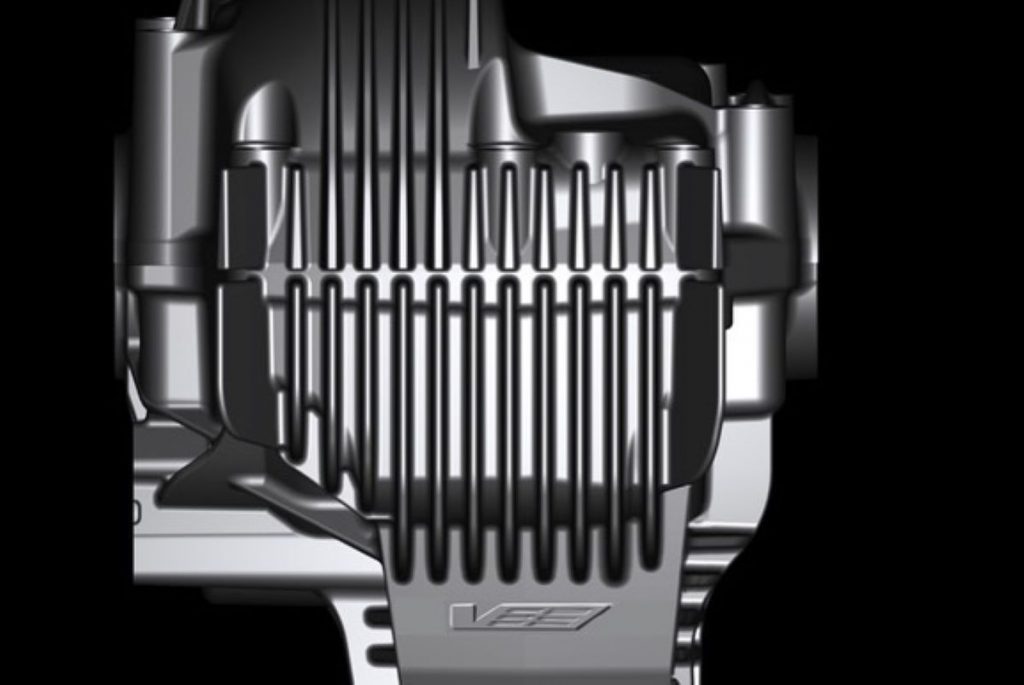 Another image shows the differential cover. Far from being a generic piece, it features a high-tech stylistic with the slanted V-Series logo, to boot.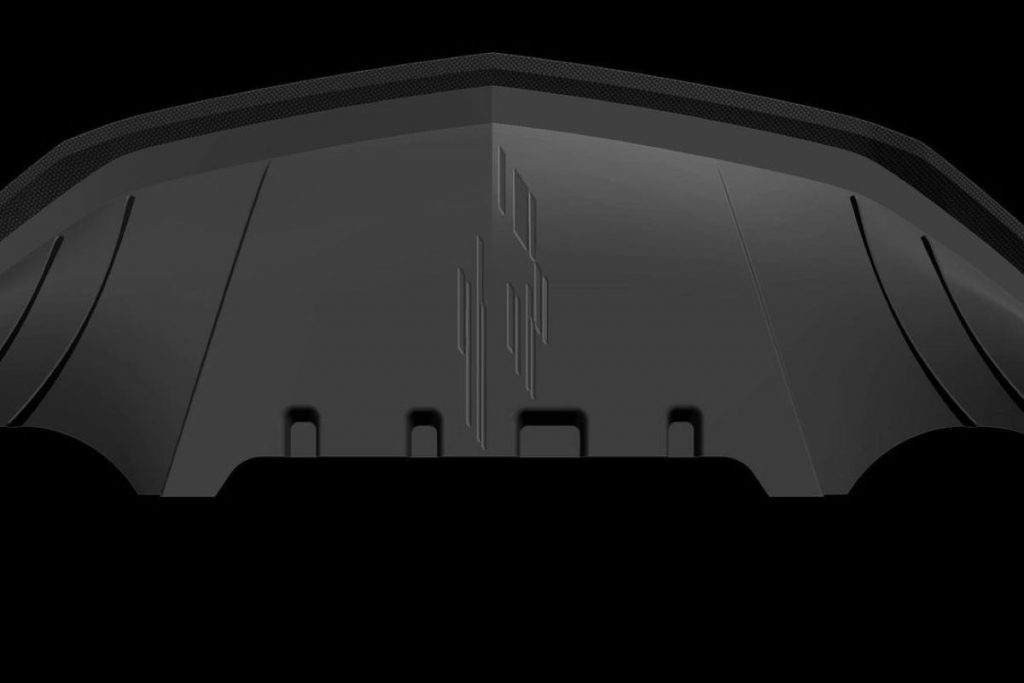 This image above shows the underside of the Cadillac Blackwing front upper splitter, while the one below shows the front canards of the CT4-V Blackwing.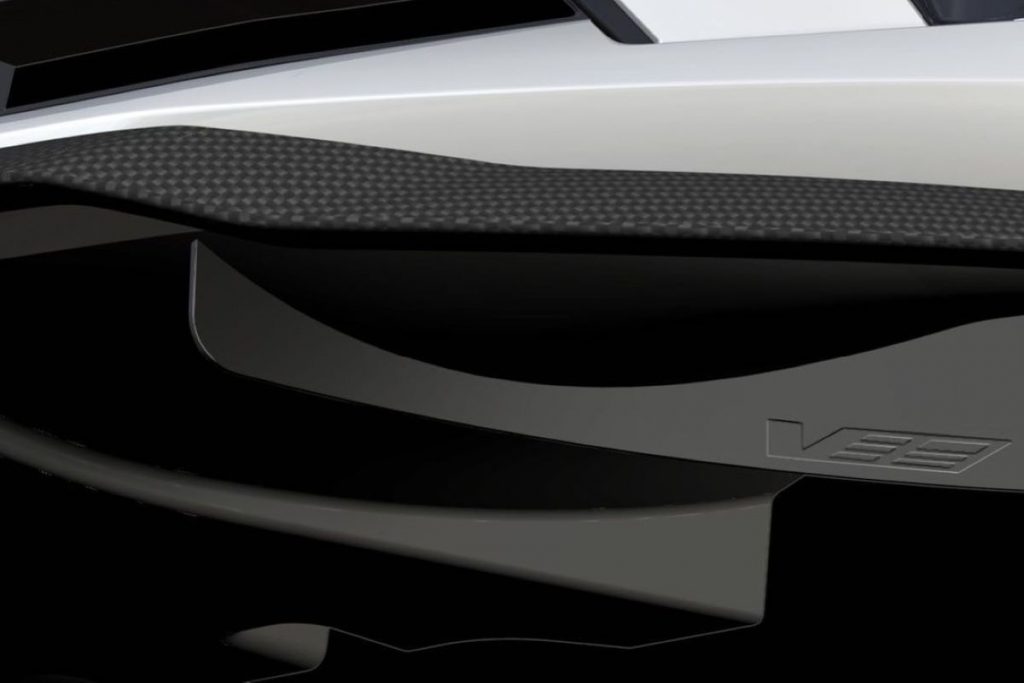 The original IG post is embedded just below.
View this post on Instagram
Want to stay up to date on all things Cadillac Blackwing? Then be sure to subscribe to Cadillac Society for more Cadillac CT4 news, Cadillac CT5 news and around-the-clock Cadillac news coverage. We also invite you to join the latest discussions in our Cadillac forums.
2022 Cadillac CT4-V Blackwing Photos
2022 Cadillac CT5-V Blackwing Photos