Pushing the limits and driving fast can be a lot of fun on a racetrack, but done on the street, the results can be disastrous. Unfortunately, that's a lesson this particular driver had to learn the hard way after losing control and crashing into a Cadillac dealership, destroying seven Cadillac crossovers in the process.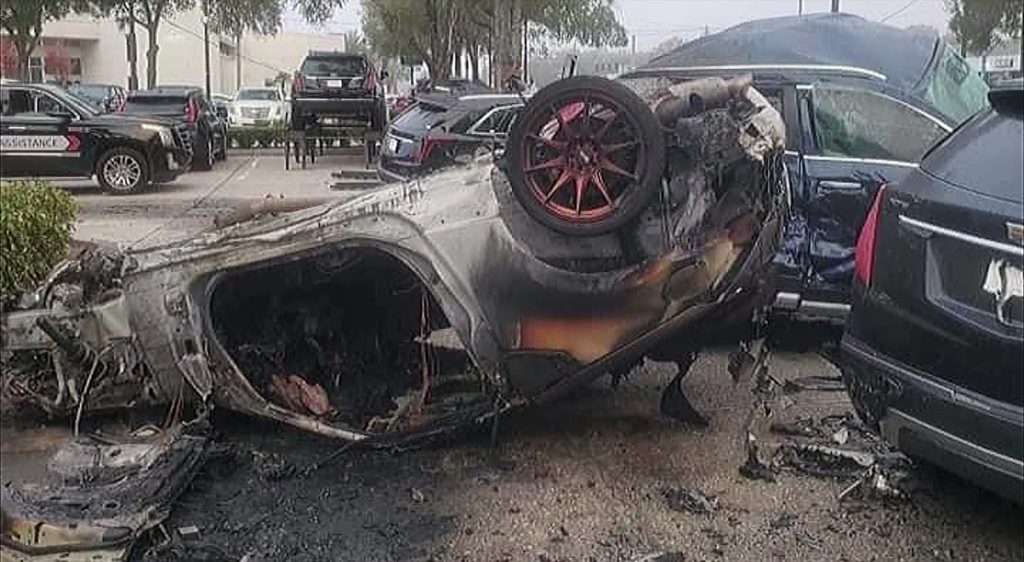 Highlighted in the following three-minute, 20-second video, this video comes to us from Tampa Bay, Florida, and was posted late last month. According to comments made during the video, the crash happened around 3:30 a.m., when a Nissan 350Z lost control while traveling at excessive speed, flying into a line of Cadillac crossovers parked on a dealership lot.
The damage is nothing short of catastrophic, looking like something out of a disaster movie. Exact details on the crash are unavailable, but looking over the line of destroyed Cadillac crossovers, it appears as though the Nissan 350Z was speeding down the road adjacent to the dealership when the driver lost control and hit the curb, sending the Nissan flying into the air and tumbling into parked vehicles, including several Cadillac XT4 and XT5 models.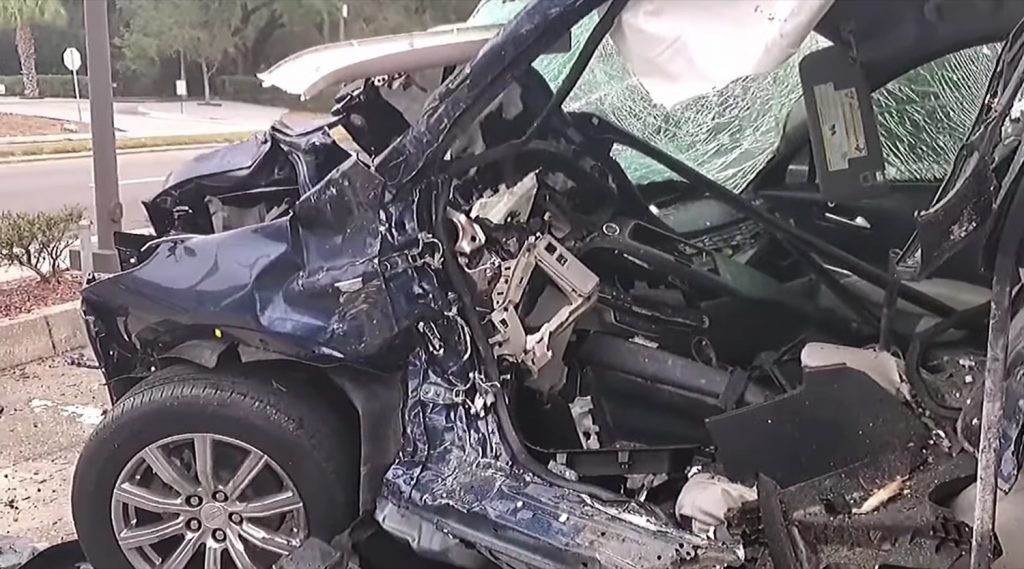 Some of the Cadillac crossovers are ripped open, the roofs and doors twisted up like crushed soda cans. The Nissan eventually came to a rest on its roof, then burst into flames.
According to the YouTube user who posted the video, the driver in the Nissan walked away with only minor scratches, which, if true, is an absolute miracle. The speed with which the small Japanese coupe collided with the Cadillac crossovers was obviously immense, and add in the fire, and well, odds of surviving something like this are quite slim.
Check out the full extent of the carnage in the video below:
Want to stay up to date on all things Cadillac? Then be sure to subscribe to Cadillac Society for more Cadillac XT4 news, Cadillac XT5 news, and around-the-clock Cadillac news coverage. We also invite you to join the latest discussions in our Cadillac forums.