Streetside Classics of Charlotte, North Carolina, has for sale a 1991 Cadillac Eldorado Biarritz with quite the dramatic color scheme. Think of Janis Joplin's Porsche, but with more straight lines, and you'll get the idea.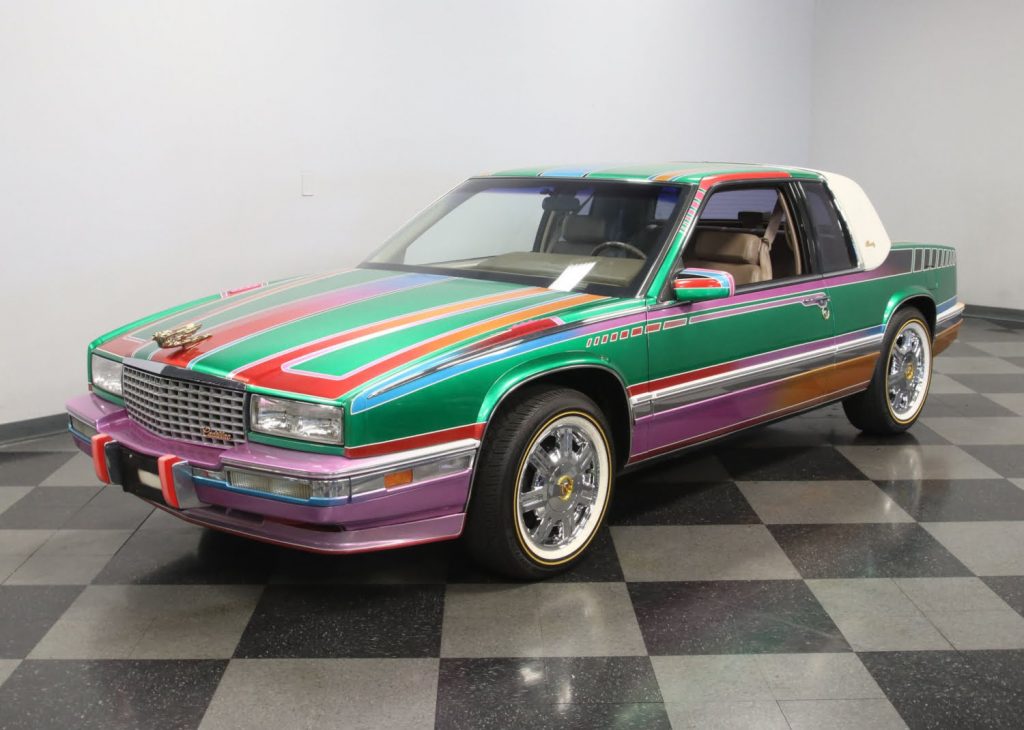 1991 was the last year the Biarritz name was used for the Cadillac Eldorado, and the first time the luxury model was available with the 4.9-liter version of the Cadillac High Technology engine, which had never previously exceeded 4.5 liters.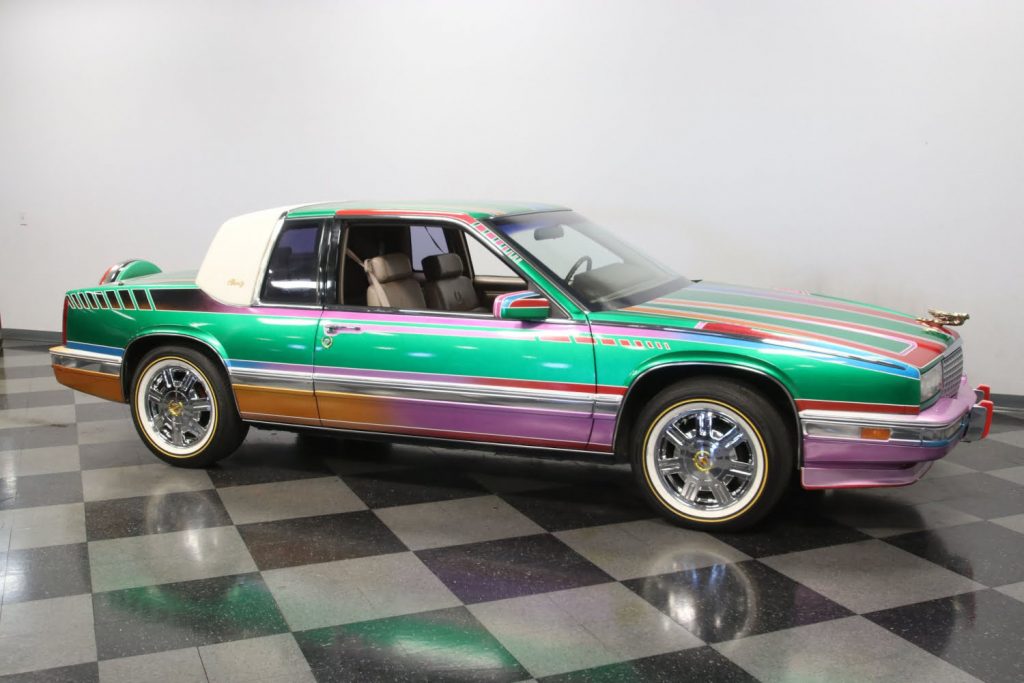 This example has that engine, along with tan leather interior upholstery which is as good as you would expect in a car that has covered only a genuine 34,171 miles in three decades.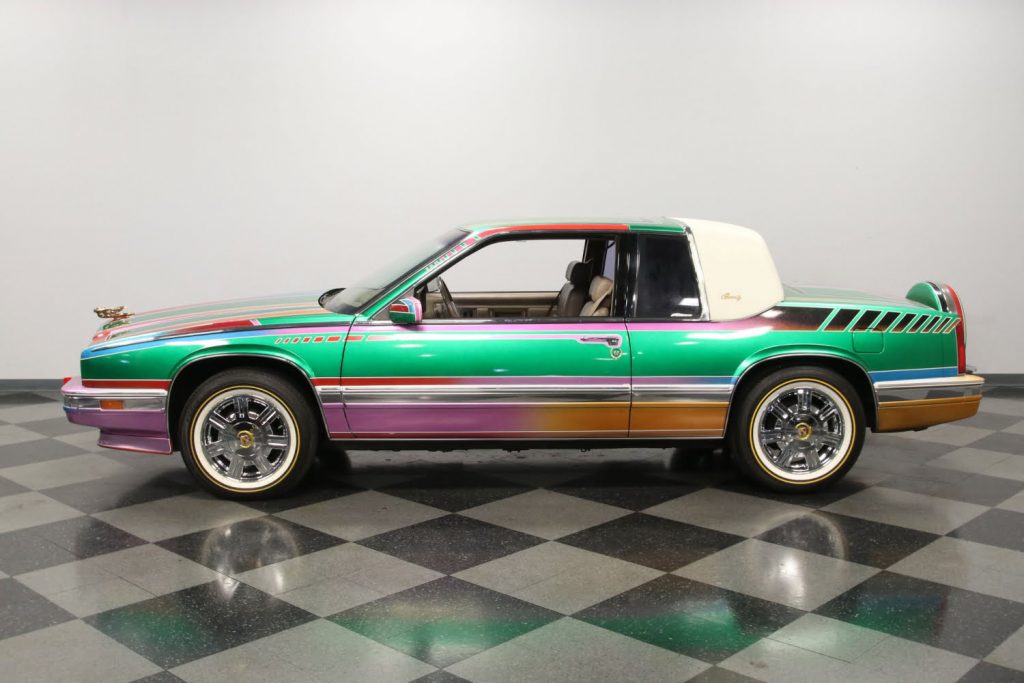 But it's the exterior paintwork which draws the eye. Registered only as green, it also includes sections in red, purple, light blue and white. In contrast to the aforementioned Joplin Porsche, the design emphasizes the shape of the car rather than hiding it.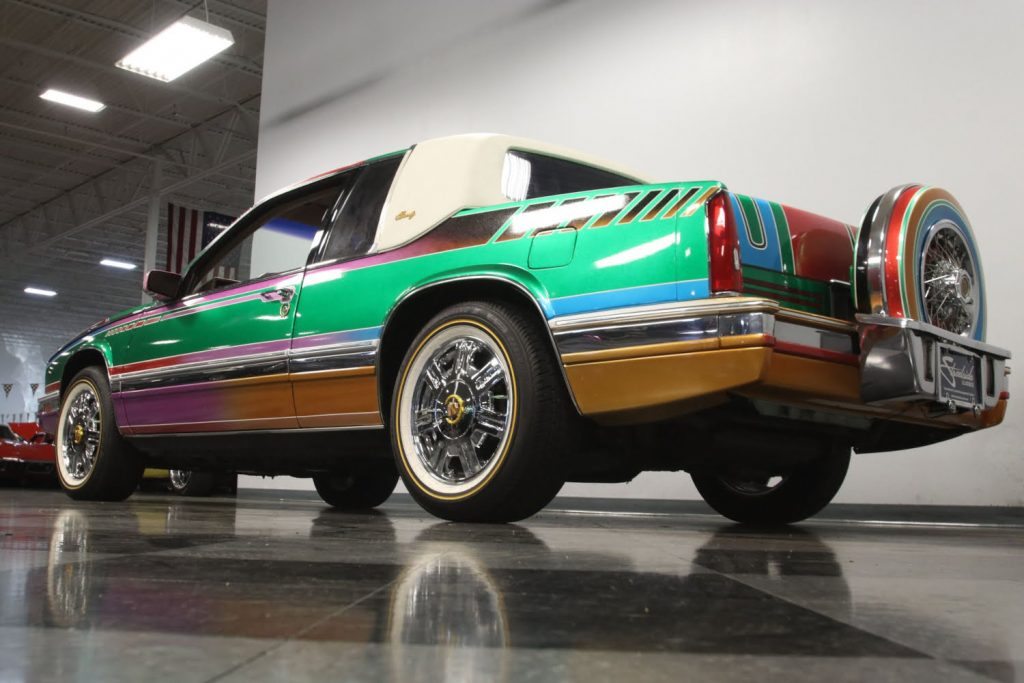 The overall effect is described as "pure art on wheels that will never get lost in a parking lot". It would be difficult to argue with the second part of that sentence, at least.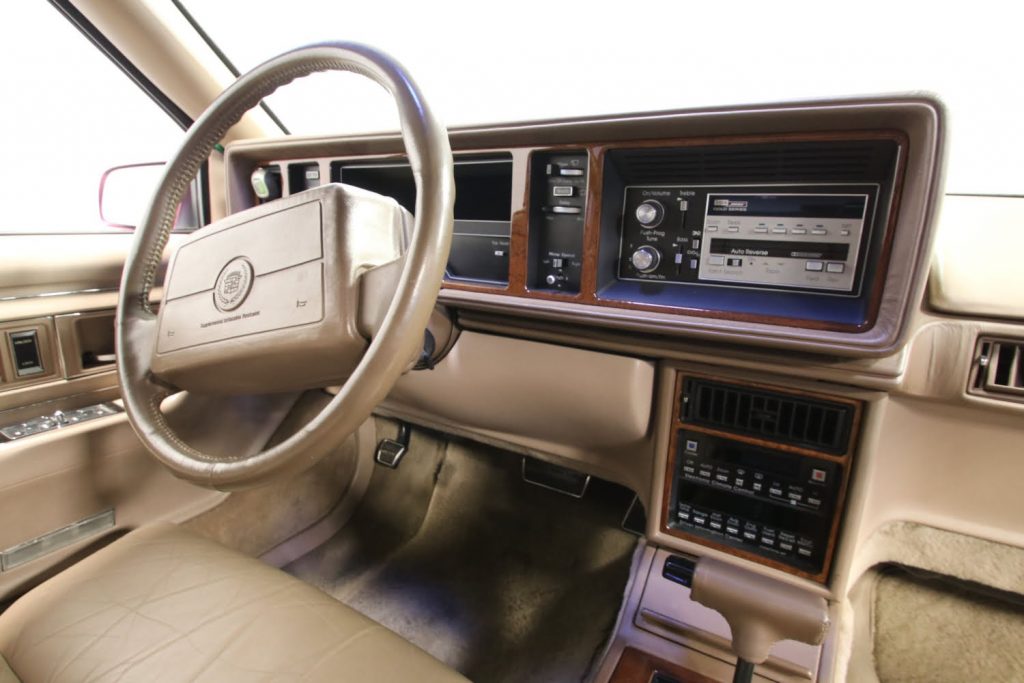 The equipment is appropriate for a flagship model built in 1991. It includes power windows, power steering, power door locks, power seats, cruise control, a tilting steering wheel column, anti-lock brakes, an anti-theft system, an AM/FM radio, a driver's airbag, a cassette player, a vinyl roof, fully independent suspension, all-round disc brakes, air-conditioning and digital gauges.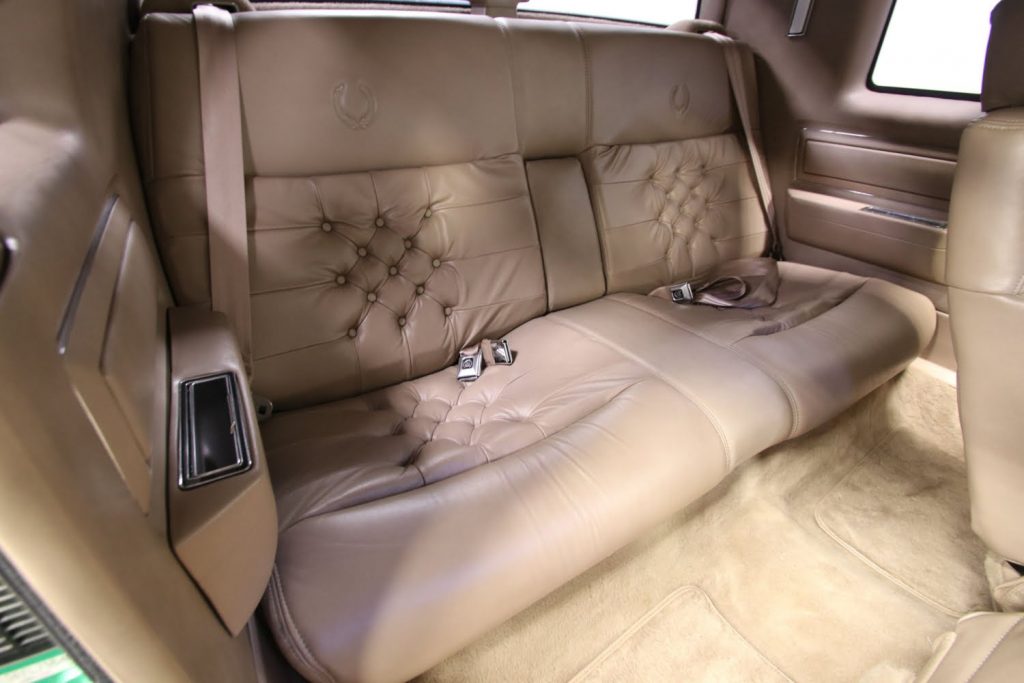 Very little of this would come as a surprise to the buyer of a 2021 car, but given the age of this one it's an impressive list.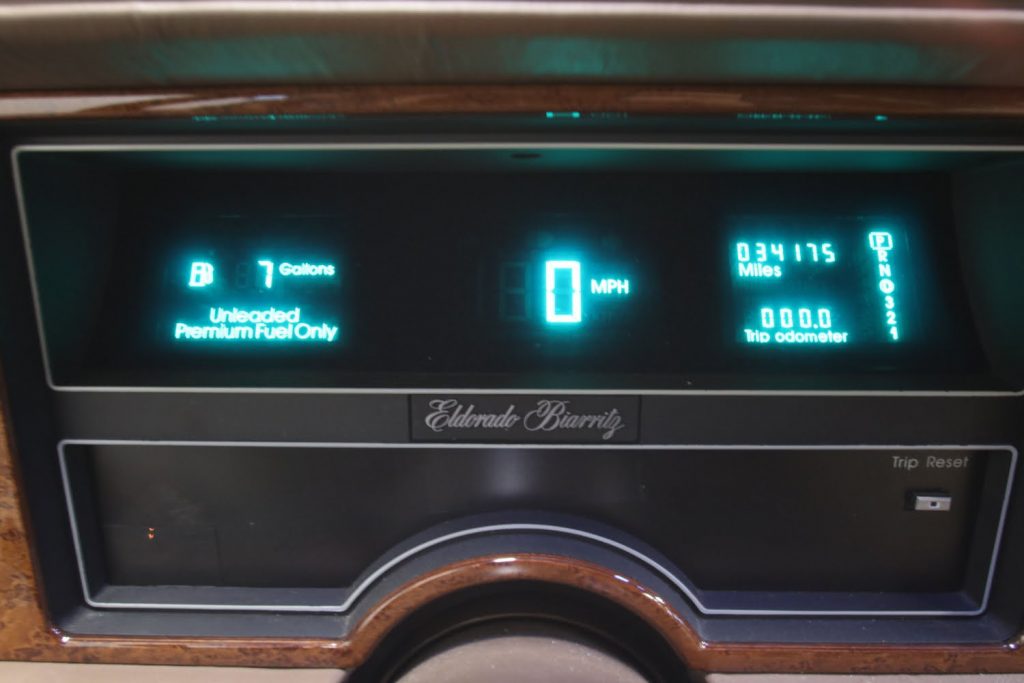 This dramatic looking Cadillac Eldorado comes with an owner's manual and has an asking price of $16,995.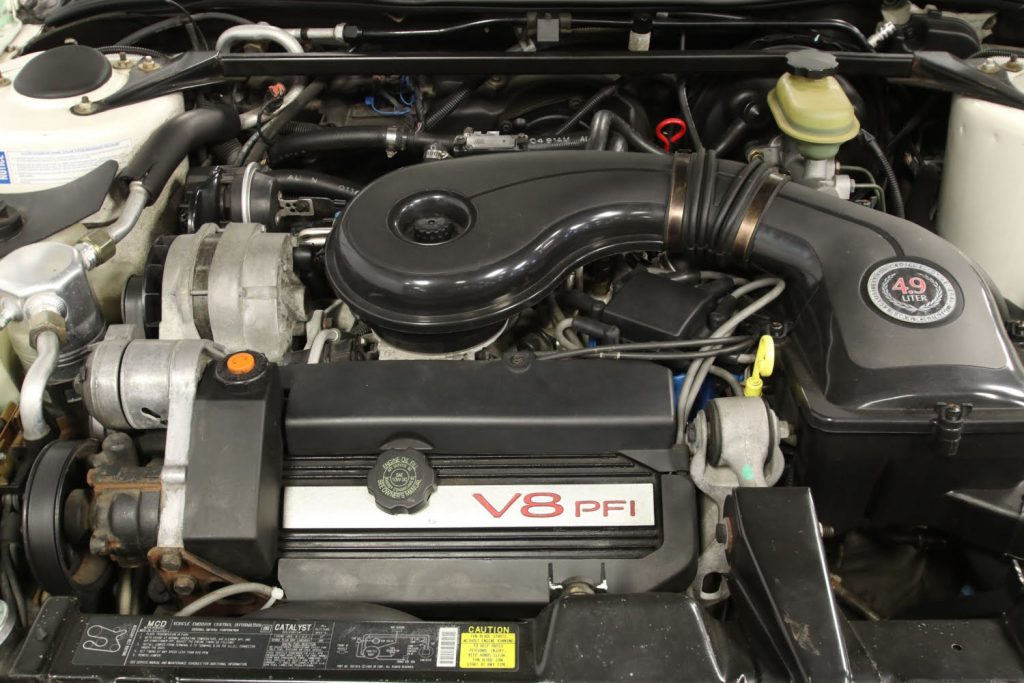 Want to stay up to date on all things Cadillac, modern or classic? Then be sure to subscribe to Cadillac Society for more around-the-clock Cadillac news coverage. We also invite you to join the latest discussions in our Cadillac forums.