One of the more exciting parts about the new 2021 Cadillac Escalade is the standard 38-inch widescreen OLED display screen, which serves as both the central infotainment display screen as well as the driver cluster display in the SUV.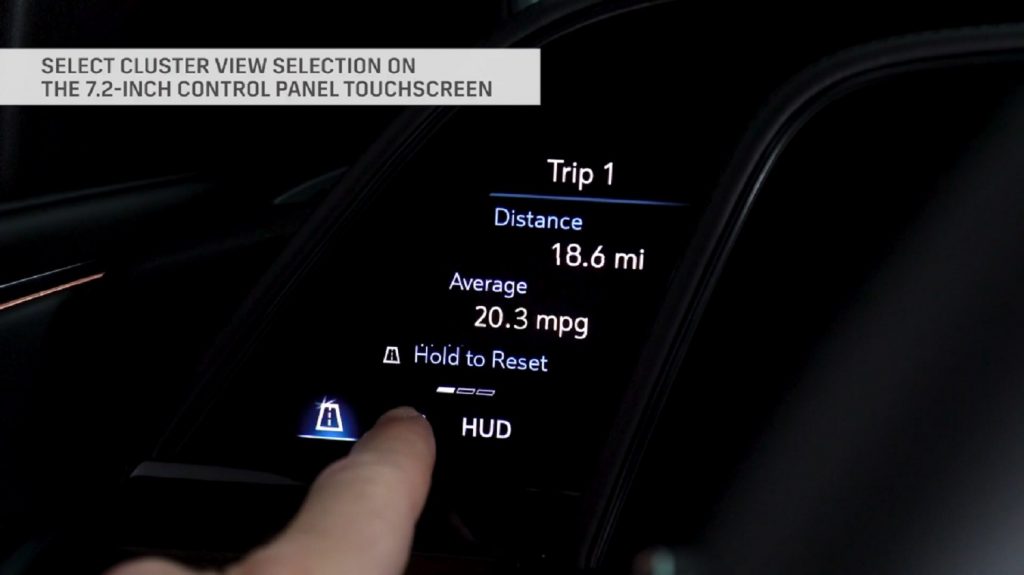 The driver cluster display portion of the screen measures in at 14.4 inches and is controlled via the small 7.2-inch touch-operated display panel that sits to the left of the driver. The driver's display is highly configurable and can relay an abundance of information back to the driver depending on how they have it set up.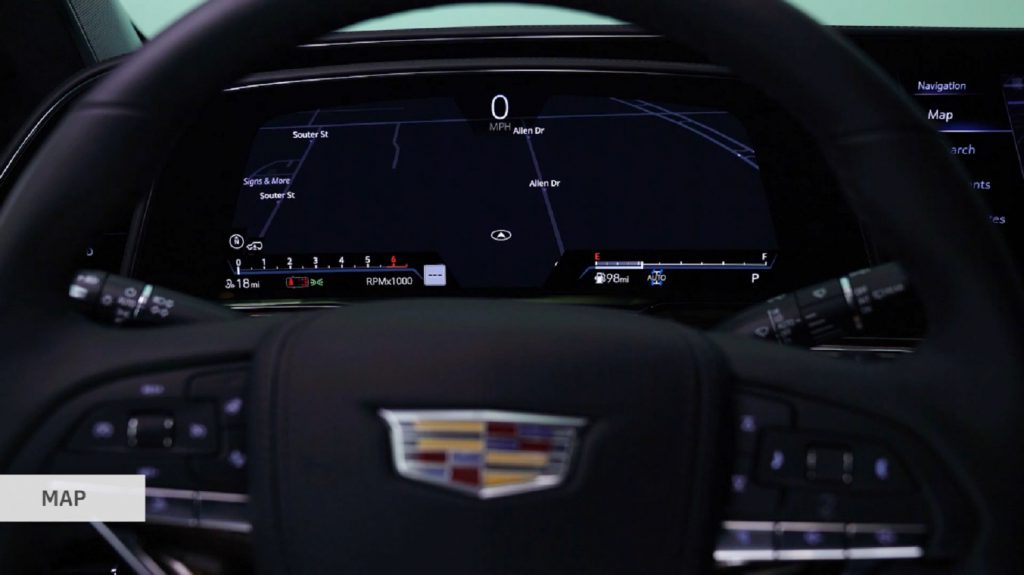 For example, selecting the 'Gauge' button on the Cluster View Selection menu will put the speedometer front-and-center on the display, while selecting 'Map' will put the navigation in the middle and move the rev counter and speedometer to the bottom of the screen, as shown above.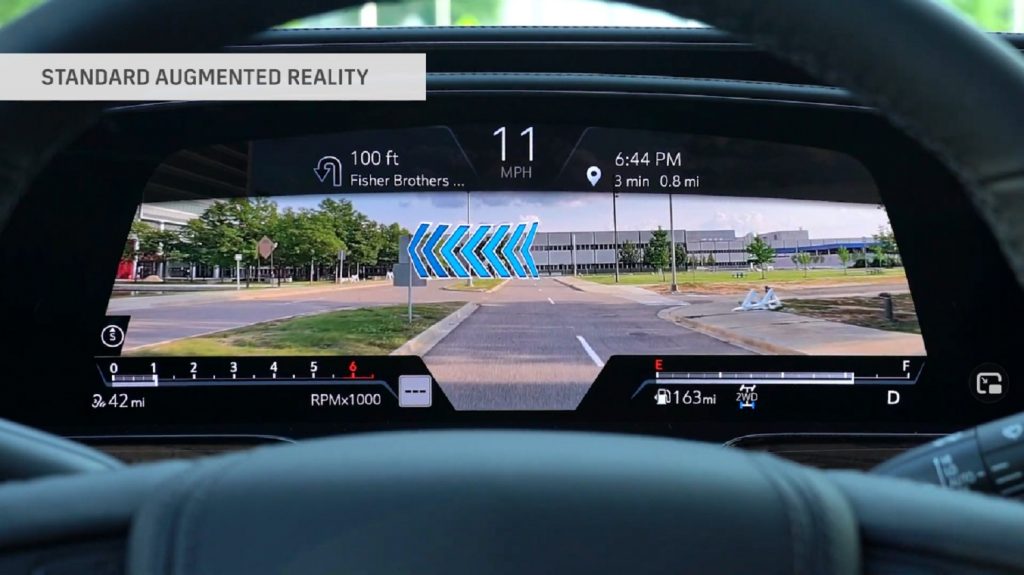 The 'AR Camera' option will provide a live view of the front-facing camera on the 2021 Cadillac Escalade and overlay the camera feed with augmented reality graphics like navigation arrows. At night, drivers of properly equipped 2021 Cadillac Escalade models can tap the 'Night Vision' button on the display for a live front-facing camera view with night vision.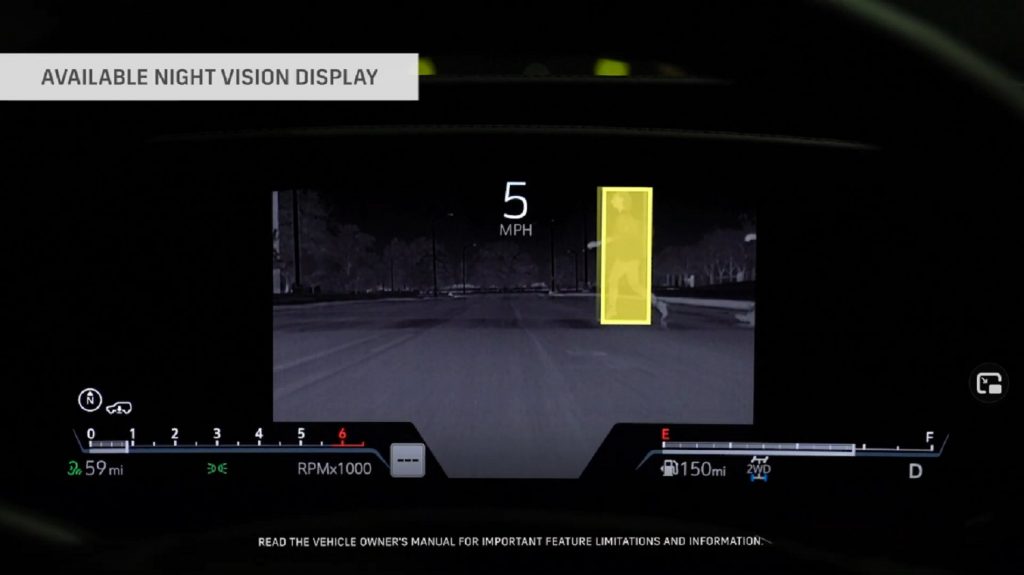 The fifth and final 'Gauge' menu option gives the user the ability to customize the default information they seen in the center of the driver's display screen and on the adjoining information centers to their left and right. The driver will also be able to easily adjust the information being relayed back to them on the driver cluster display by using the buttons on the standard multi-function steering wheel.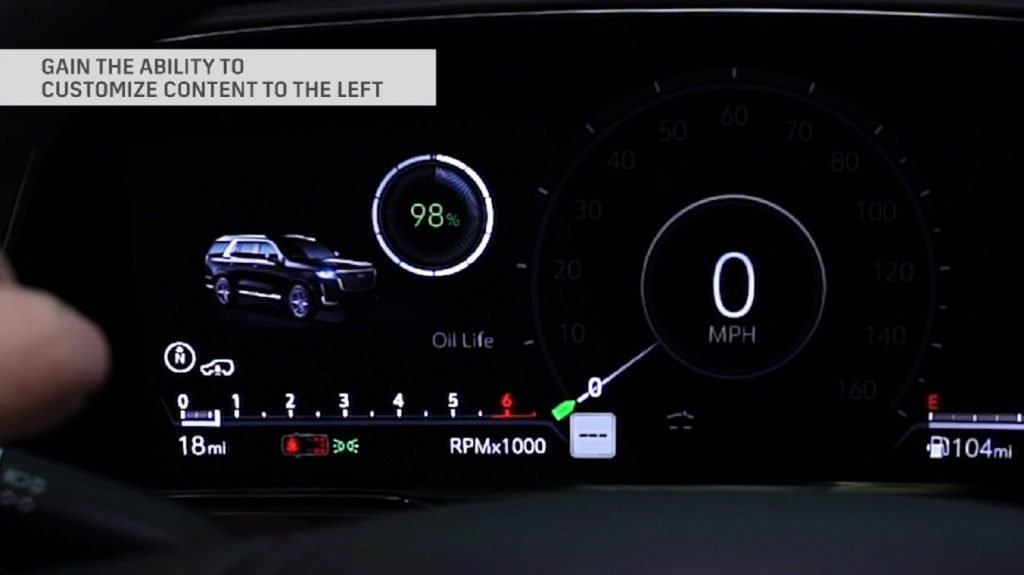 Cadillac recently put together a video outlining how to use this customizable driver cluster display screen and how to get the most out of the configurable 38-inch widescreen display that comes standard in the new 2021 Cadillac Escalade. This would be a very helpful video for any new or prospective Escalade owners, so readers who count themselves among that lot will definitely want to check it out below.
Subscribe to Cadillac Society for more Cadillac Escalade news and around-the-clock Cadillac news coverage.
2021 Cadillac Escalade Photos