The 2021 Cadillac Escalade has arrived, ushering in a brand-new generation for the full-size luxury SUV. The list of updates is extensive, including a new platform, new styling, new dimensions, a new diesel engine option, and fresh tech to boot. The details on this thing are impressive, and now, we're shining a light on one of those details in the following Cadillac Society Feature Spotlight.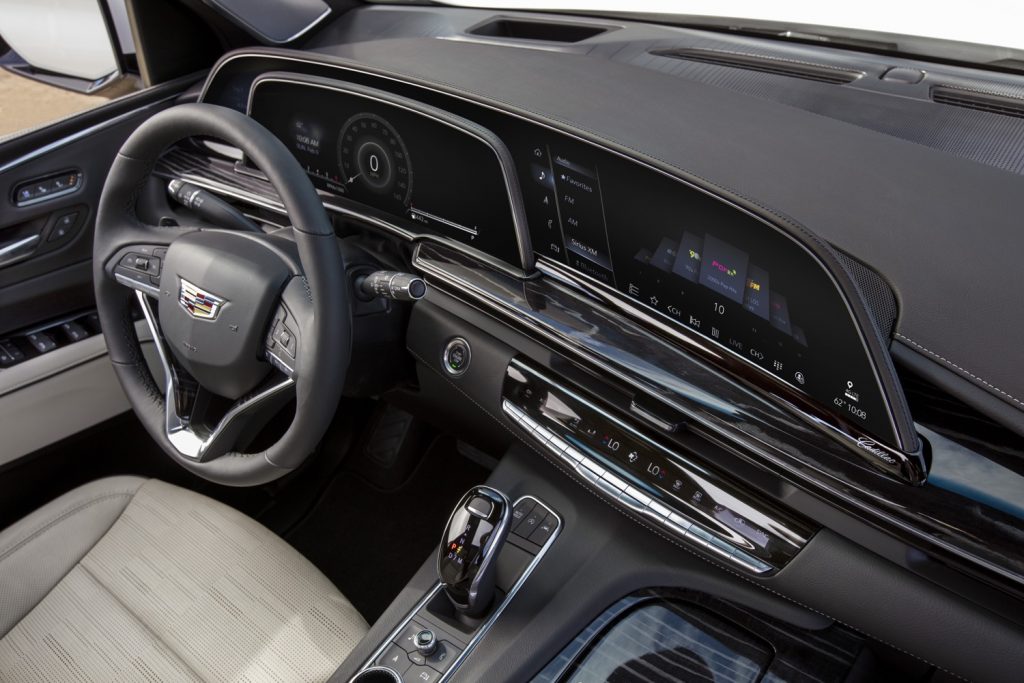 First things first – the 2021 Cadillac Escalade is equipped with a massive curved Organic Light Emitting Diode (OLED) display screen, which stretches across the dash to provide the driver with all the pertinent information needed, as well as inputs for the infotainment system.
Looking closely at the new OLED screen, we find something interesting located on the windshield-facing side of the display cluster – the familiar Cadillac logo, presented as a monochromatic version of the logo. That logo also happens to illuminate thanks to a built-in light-projection feature.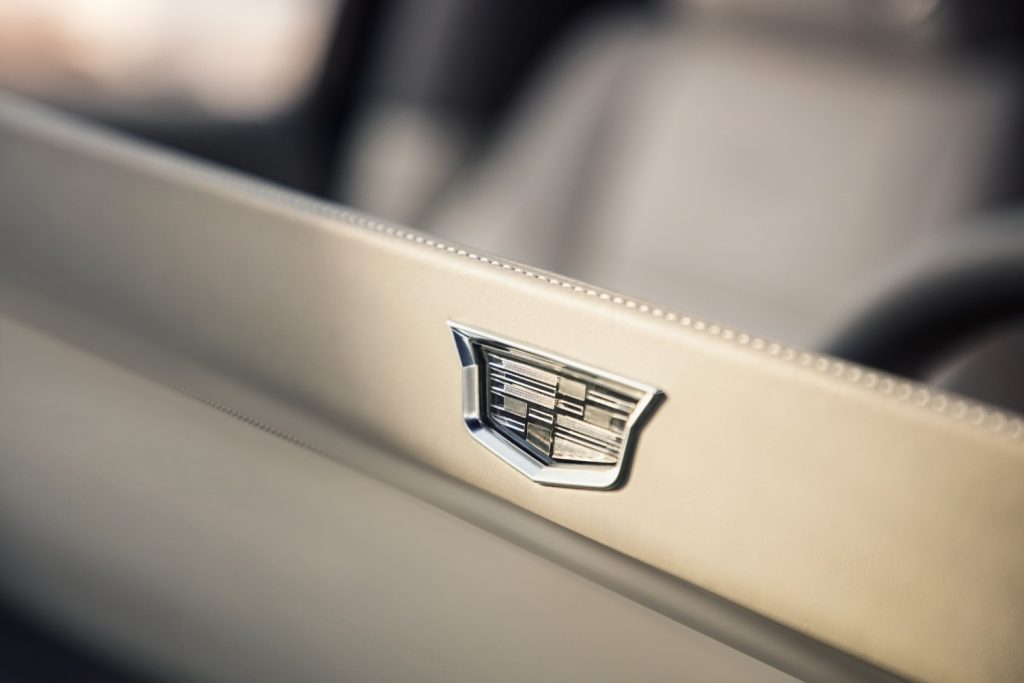 Interestingly, the logo will illuminate in a number of different scenarios. For example, when the customer is approaching the vehicle with the key fob on their person, or when the unlock button is depressed on the key fob.
It's a small detail, but on a premium offering like the 2021 Cadillac Escalade, details like this logo light projection help to give the vehicle a high-end, top-shelf sort of feel. What's more, the high-tech approach taken by the new SUV is further underlined by cool features like this.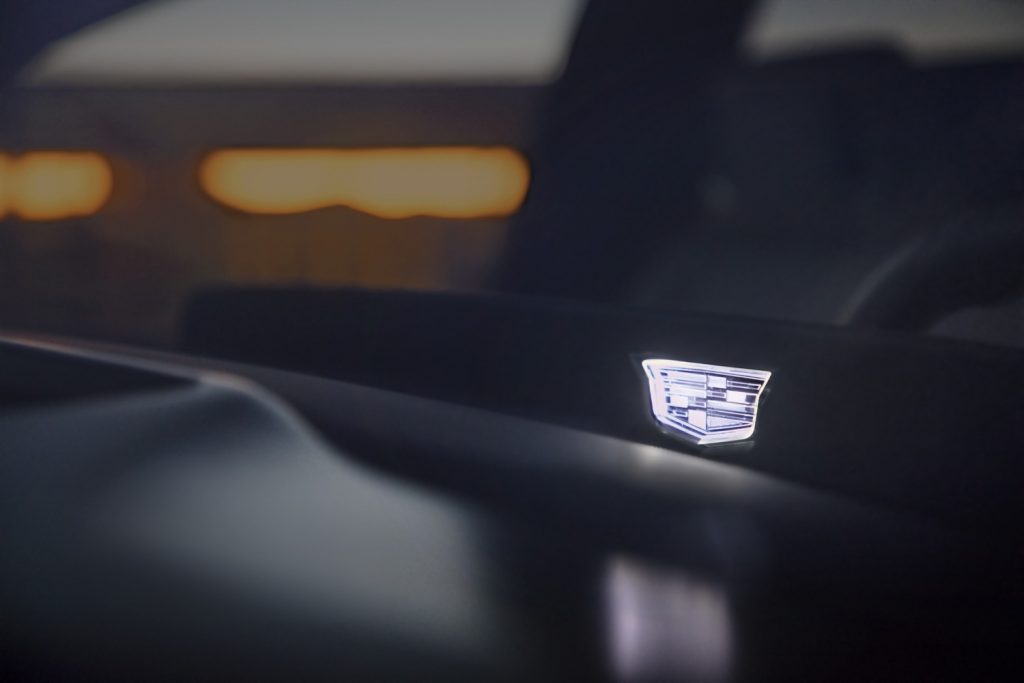 To note, the 2021 Cadillac Escalade's new OLED screen measures in at 38 inches of diagonal display area, with three screens total – a 14.2-inch diagonal cluster behind the steering wheel, a 7.2-inch diagonal touch control driver information display to the driver's left, and a 16.9-inch diagonal infotainment screen on the right.
The screen is surprisingly thin, and offers a curved layout for easy viewing. The OLED display also provides high-definition images, with twice the pixel density of a 4K television.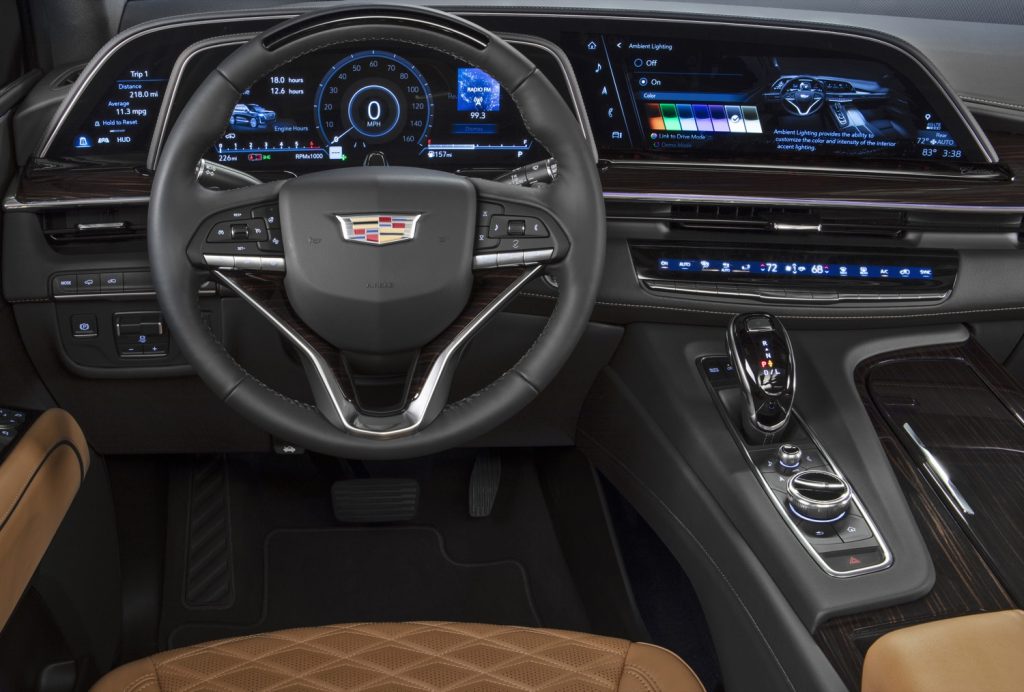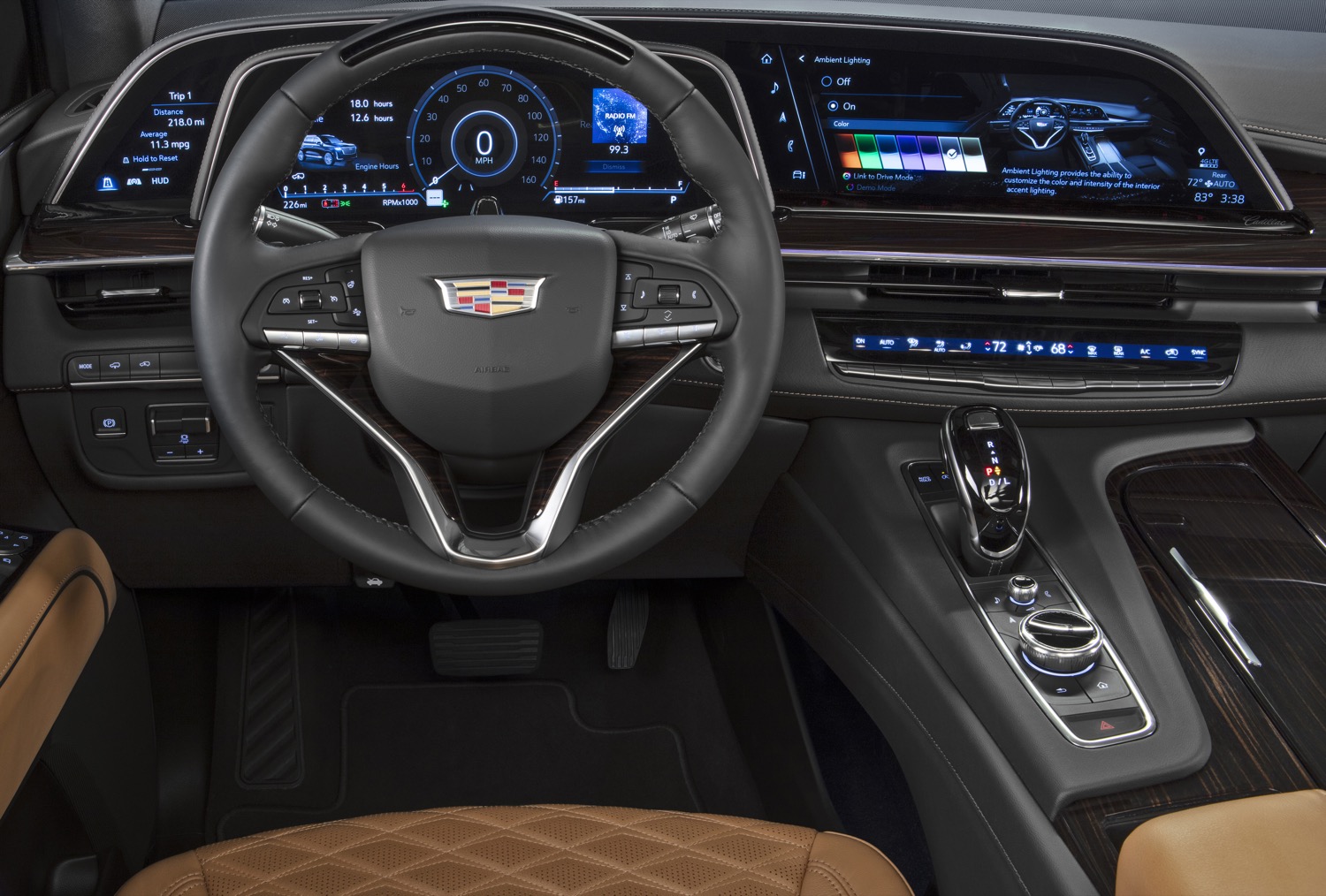 Let us know what you think of the 2021 Cadillac Escalade logo light projection feature in the comments below, and don't forget to subscribe to Cadillac Society for more Cadillac Escalade news and around-the-clock Cadillac news coverage.