A new video filmed by a sharp-eyed Cadillac enthusiast shows a camouflaged Cadillac CT5-V Blackwing prototype equipped with a six-speed manual transmission driving on public roads.
The video, which was posted by an Instagram user with the handle @bih__v earlier today, shows a Cadillac CT5-V pulling away from a stoplight. The performance sedan's V8 engine note can be heard loud and clear as the vehicle accelerates into the intersection with considerable pace, and the shift patterns suggest it's equipped with a six-speed manual transmission as well. This video may not provide any additional information on the Cadillac CT5-Blackwing that we didn't already know, but it's one of the better videos we have of its aggressive V8 exhaust note.
View this post on Instagram
The Cadillac CT5-V Blackwing will feature a supercharged 6.2L V8 engine similar to the one in the third-gen Cadillac CTS-V, which was good for 640 horsepower and 630 pound-feet of torque. Both the aforementioned six-speed manual transmission and a 10-speed automatic transmission will be available in the super sedan. Cadillac has also confirmed the car will be offered with optional carbon fiber race seats and lightweight magnesium wheels.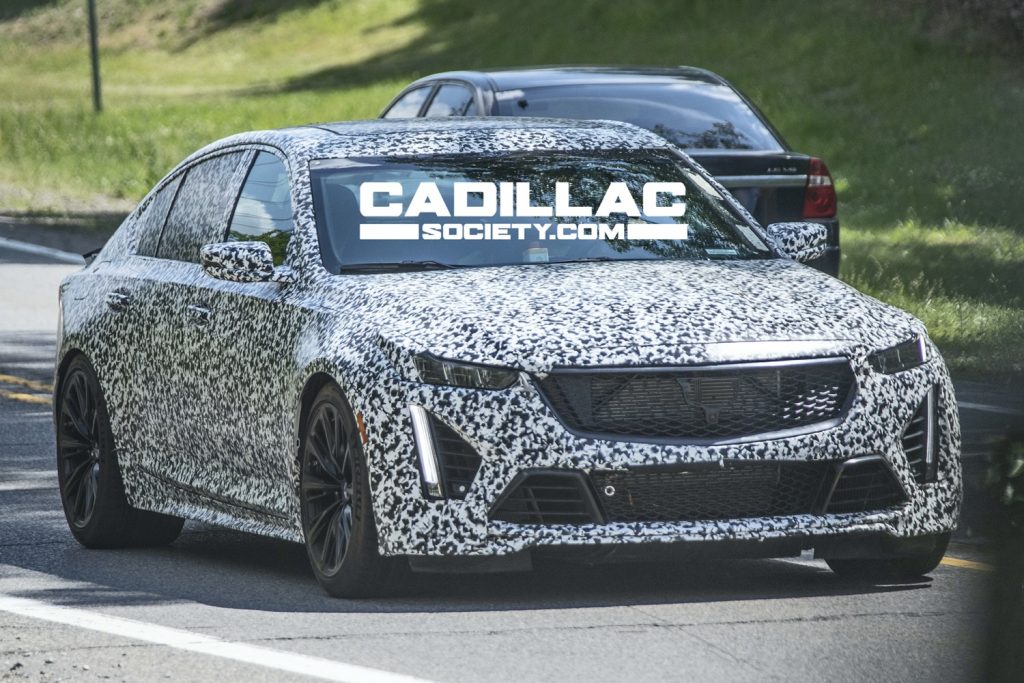 While official details on the CT5-V Blackwing remain slim, the luxury automaker dropped an interesting teaser hinting at the Cadillac CT5 Blackwing's performance earlier this year. In a teaser image showing the sedan's carbon fiber-laden interior, Cadillac snuck in an easter egg reading ">322." This sequence of numbers and symbols is unicode for ">322," or greater than 322. This could be a reference to its top speed, as 322 km/h is equivalent to 200 mph.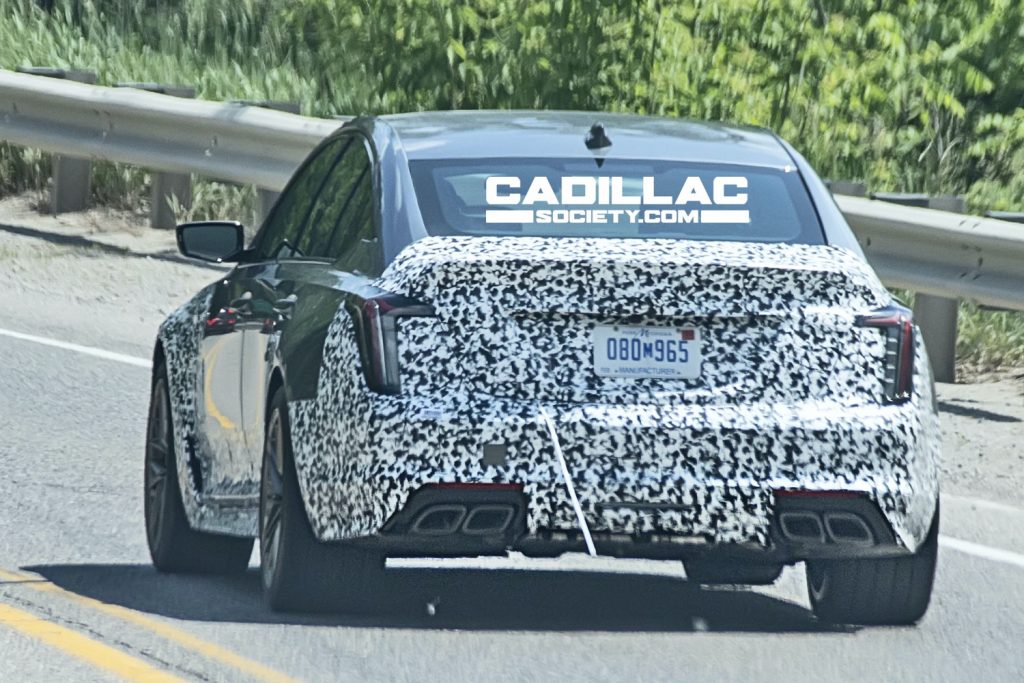 The Cadillac CT5-V Blackwing will go on sale in the summer of 2021. The super sedan, along with the related twin-turbocharged V6-powered Cadillac CT4-V Blackwing, was originally intended to launch late in the 2020 calendar year. However, the launch of both vehicles was delayed by the COVID-19 pandemic, pushing their arrival to mid-2021.
We're expecting more information on the Cadillac CT5-V Blackwing and CT4-V Blackwing to trickle out between now and next summer, so don't forget to subscribe to Cadillac Society for more Cadillac CT4 news, Cadillac CT5 news, and around-the-clock Cadillac news coverage.
Cadillac CT5-V Blackwing Photos