Consumer intelligence firm and data analytics company J.D. Power recently published the results from its 2020 Brand Loyalty Study findings, which ranks major automotive brands on customer retention rates. This is the second year J.D. Power has conducted the study, and Cadillac has once again ranked among the lowest luxury brands studied.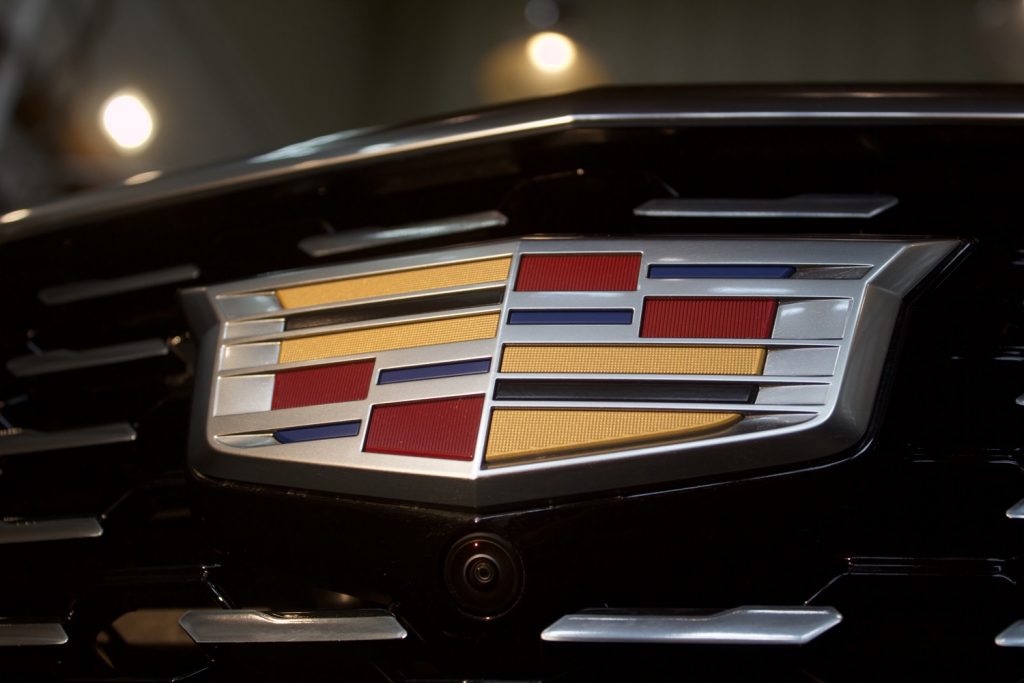 J.D. Power's Brand Loyalty Study looks at information from the Power Information Network (PIN) to determine whether a vehicle owner bought the same automotive brand when purchasing a new vehicle or trading in. The company looked at transaction data collected between June of 2019 and May of 2020, with all model years considered. The data is then used to calculate percentages for each automotive brand, with higher percentages indicating greater customer retention.
Per the new findings, Cadillac placed tenth among the 13 luxury brands studied, with a score of 33.8 percent. That places Cadillac above Maserati, which scored 28.7 percent, and below Lincoln, which scored 37 percent.
The top-ranked brand in this year's study was Lexus with 48 percent. Mercedes-Benz secured the second-place position with 47.8 percent, while BMW was in third with 45.1 percent.
Cadillac showed no improvement compared to last year's study, in which it once again placed tenth among the 13 brands studied with a score of 34.1 percent.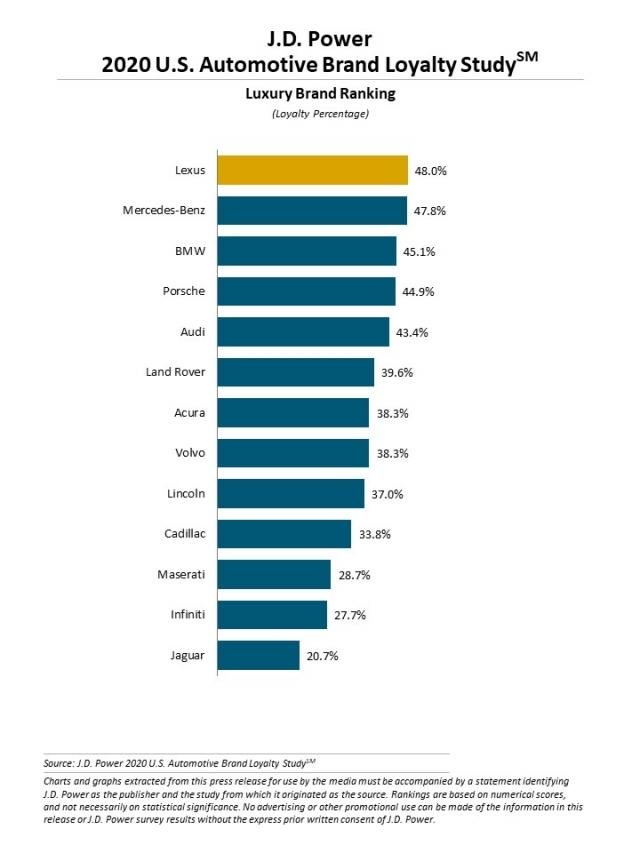 "There are many factors that contribute to brand loyalty, ranging from the experience a customer has when purchasing the vehicle to how driving it makes them feel," said vice president of data & analytics at J.D. Power, Tyson Jominy. "Automakers are really focused on customer retention, as evidenced by the payment plans and incentives they've offered since the COVID-19 pandemic broke out. Many have gone above and beyond to offer customers financial assistance during a period of economic uncertainty, which does a lot to bolster consumer confidence in their chosen brand and repurchase it in the future."
Subscribe to Cadillac Society for around-the-clock Cadillac news coverage.