Without question, Cadillac's twin-turbocharged 4.2L V8 (engine code LTA) is one of the most advanced powerplants the automaker has ever produced. Created from the ground-up with a clean-sheet design, the Blackwing engine is a stunning piece of engineering, and now, Caddy is giving a hat tip to that with a new 3D-printed engine model for owners, as covered in the following Cadillac Society Exclusive.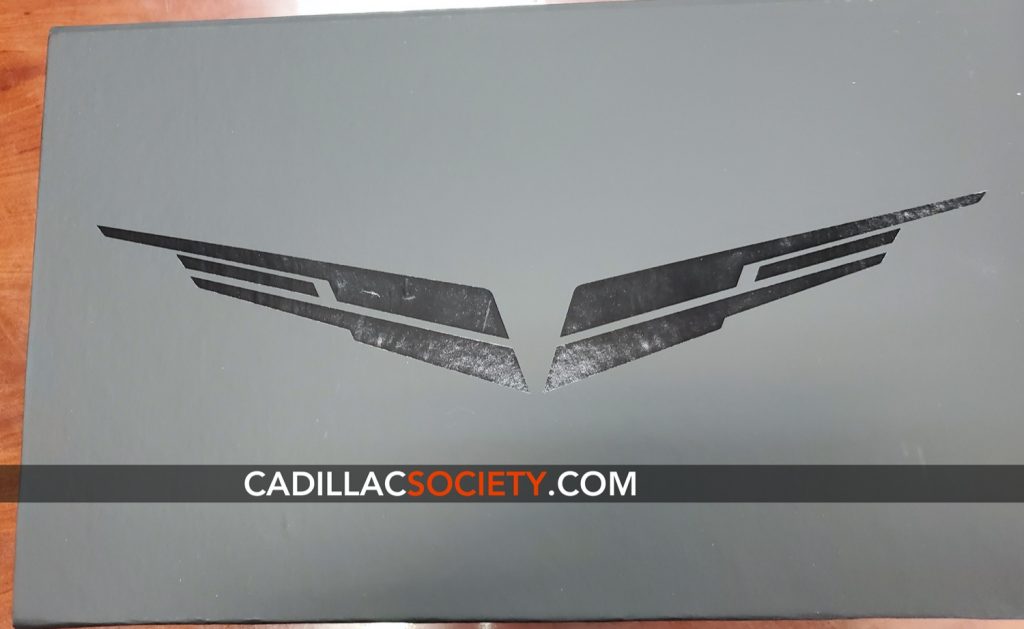 Details are scant as of this writing, but so far, we know that some owners have received a package from Cadillac containing a 3D-printed model of the Blackwing engine.
"We have worked extensively with Blackwing engineers to create a model that's based on the original CAD drawings," reads a card included in the package. "Note the remarkable attention to detail in this model, which reflects the high level of craftsmanship of your hand-built Blackwing engine."
"Thank you for being a Cadillac CT6-V customer," the card adds.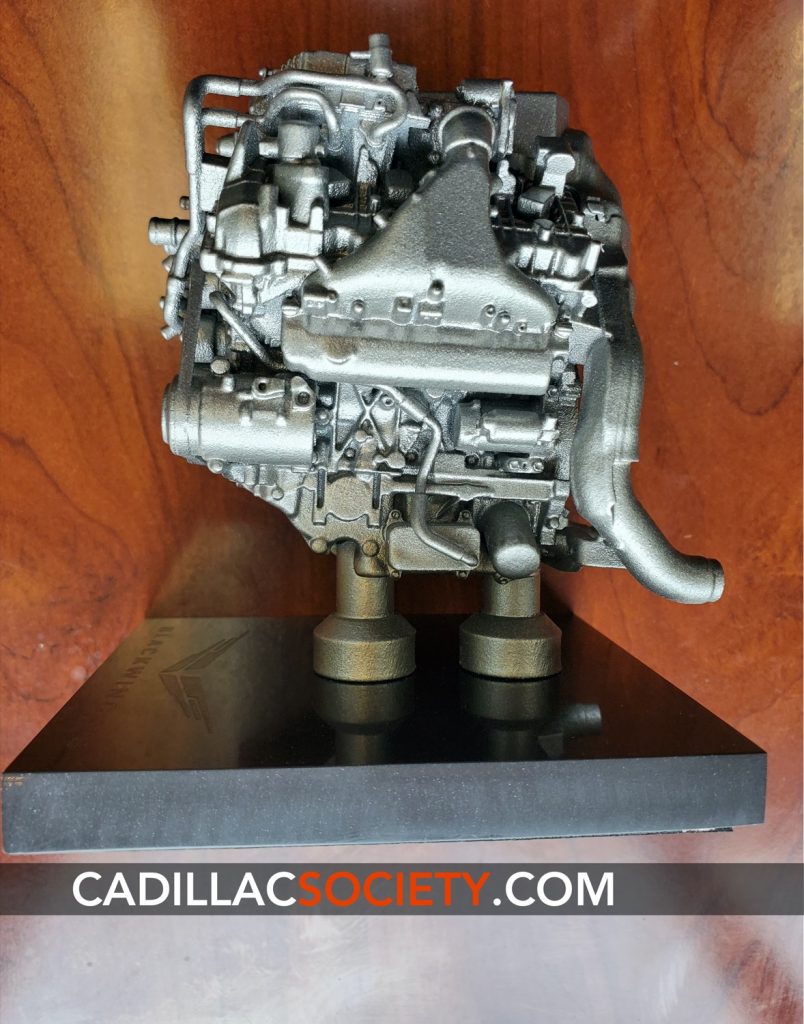 Looking over the model, we do indeed find a wealth of detail. The engine is finished in silver and is mounted on top of a sturdy base, into which the Blacking logo is engraved.
The real 4.2L Blackwing engine is equipped with twin-scroll turbos, electronic wastegate control, two water-to-air charge coolers, Active Fuel management, and dual-independent camshaft phasing. It's Cadillac's first DOHC engine since the Northstar engine family, and was produced in two different states of tune, including a regular variant with 500 horsepower and 553 pound-feet of torque, and a high-performance variant making 550 horsepower and 627 pound-feet of torque.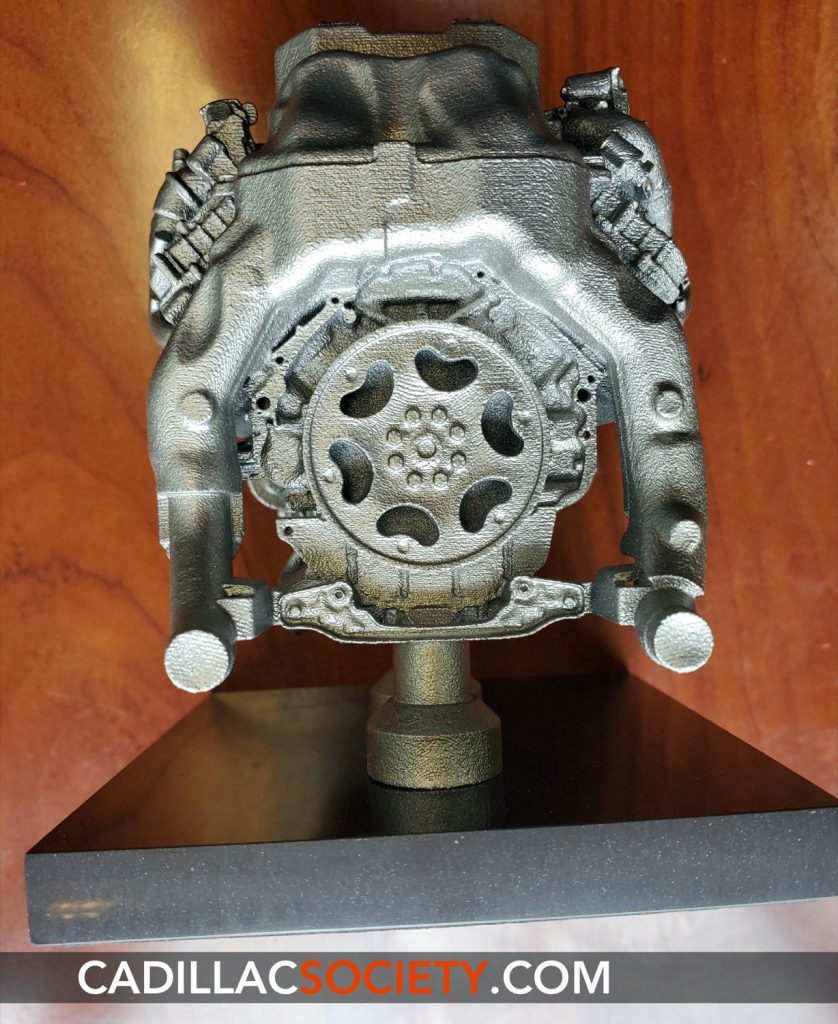 Incredibly, the Blackwing engine was only equipped on 2019 and 2020 model years of the Cadillac CT6, specifically the CT6-V and 4.2L TT Platinum. However, with the discontinuation of the Cadillac CT6 sedan in North America, the fate of the engine was thrown into doubt, with rumors that Italian automaker Manifattura Automobili Torino might add it to an as-of-yet unannounced low-volume sports car. Now, however, it's looking like the Blackwing V8 is done for good.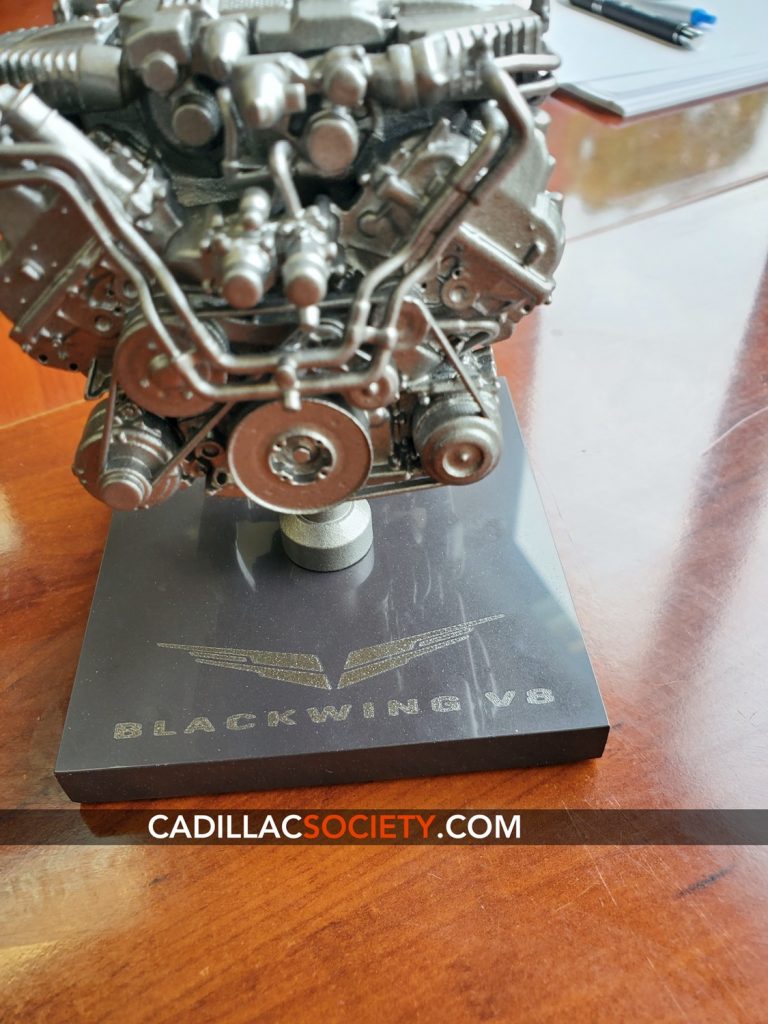 Subscribe to Cadillac Society for more Cadillac CT6 news around-the-clock Cadillac news coverage.