A cursory glance at the comments sections of various Cadillac ads from the past decade reveals that, for one reason or another, Cadillac advertising draws banter and criticism like no other. Most recently, ads such as Crew Ready and Make Your Way have started to shift Cadillac's marketing direction towards offering a more vibrant, dynamic and modern approach.
Another change in the marketing strategy involves Cadillac using more celebrities to deliver its message. For instance, Oscar-winning auteur, Spike Lee, directed a short film called "Anthem" to introduce the all-new 2021 Cadillac Escalade, while also sharing the stage during its global debut on February 4th in Hollywood. Shortly thereafter, Oscar-winning actress and acclaimed director, Regina King, helped introduce Cadillac's new "Make Your Way" ad campaign during the 92nd Oscars.
As celebrities begin to play larger and more prominent roles in Cadillac's advertising efforts, we caught up with Cadillac President, Steve Carlisle, during the reveal of the all-new, 2021 Escalade to ask whether celebrity messaging will continue playing a part in Cadillac's marketing efforts.
"I think yes, it's part of the resonance of the brand," Carlisle told Cadillac Society. "That's one of the reasons we did [the Escalade reveal] here – this is Beverly Hills, the luxury capital of the world, so there's a terrific association here. To use entertainment as an example, Cadillac is on more album covers than any other brand and we're in more songs by a long shot than any other brand. And not just songs from 30 years ago, but Cadillac is a very contemporary brand in pop culture today, so there's a lot of that too."
Cadillac's cross-town rival, the Lincoln Motor Company, doesn't have the same level of pop culture success. But it has been prominently employing actor Matthew McConaughey to star in its advertising.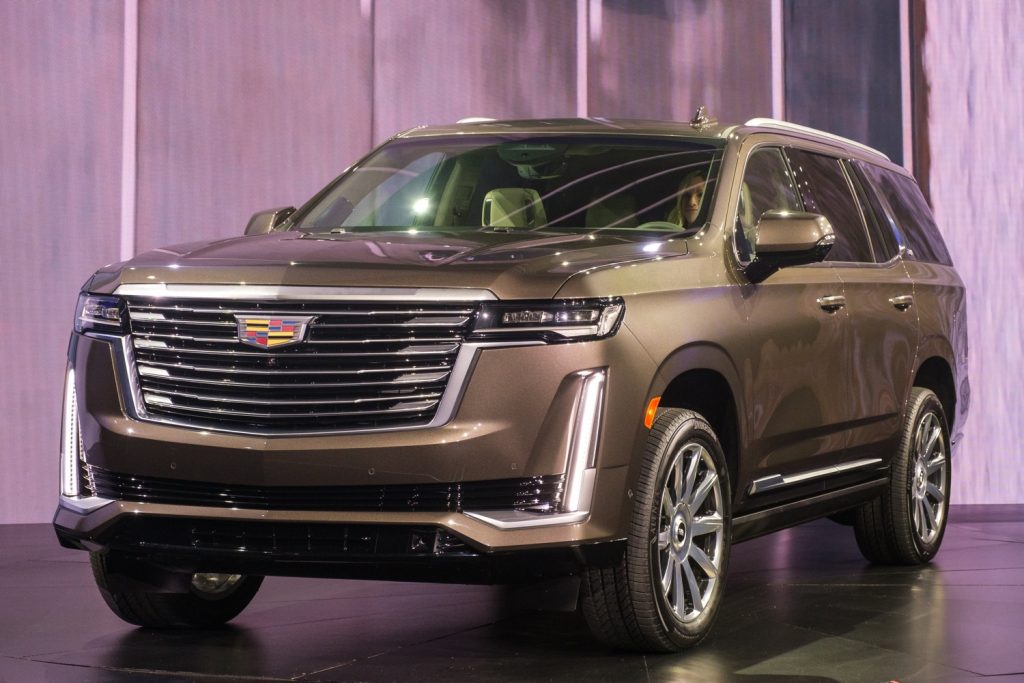 Cadillac has been on an offensive that's been years in the making. Once the 2021 Escalade launches later this year, the automaker will have completely revamped its vehicle portfolio, introducing two new crossovers (XT4 and XT6) to join the XT5, overhauling its sedans (CT4 and CT5) as well as its flagship Escalade SUV. The portfolio expansion results is a 90 percent coverage of market segments by volume in 2020, compared to only 52 percent in 2019.
Though Cadillac production has been suspended over the ongoing COVID-19 pandemic, it wouldn't be far-fetched to expect major sales gains once the virus and its impact blows over, hopefully sooner rather than later.
We invite you don't forget to subscribe to Cadillac Society (it's totally free) for ongoing Cadillac news coverage.