A few days ago, we reported that the upcoming Cadillac electric crossover would be called Lyriq, with production slated to kick off in 2022. Then, just yesterday, we reported on a teaser of the Lyriq's exterior shape. Now, new images of the crossover's futuristic concept cabin space have leaked, providing a glimpse of Cadillac's design direction for the premium all-electric offering.
The images appear to come from the recent GM EV Day event held by Cadillac's parent company, General Motors, earlier this week. Again, these images are of the concept vehicle, and it remains to be seen how close they are to the actual production vehicle.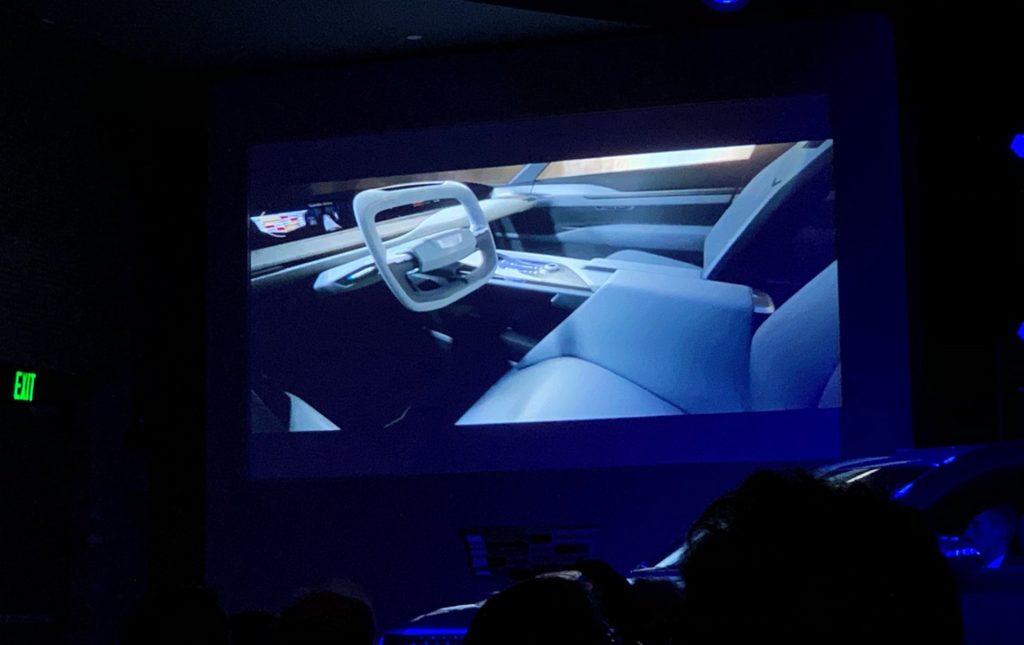 Looking over the leaked photos, we see a very long digital screen that stretches from end to end of the Cadillac Lyriq's dash, which is a similar design to that of the next-gen 2021 Cadillac Escalade. The steering wheel is square, and comes topped by a glossy black strip. This latter detail would seem to indicate the inclusion of Super Cruise, Cadillac's semi-autonomous driver assistance technology. There's also rotary control on the center tunnel, while premium trim and upholstery are prevalent throughout.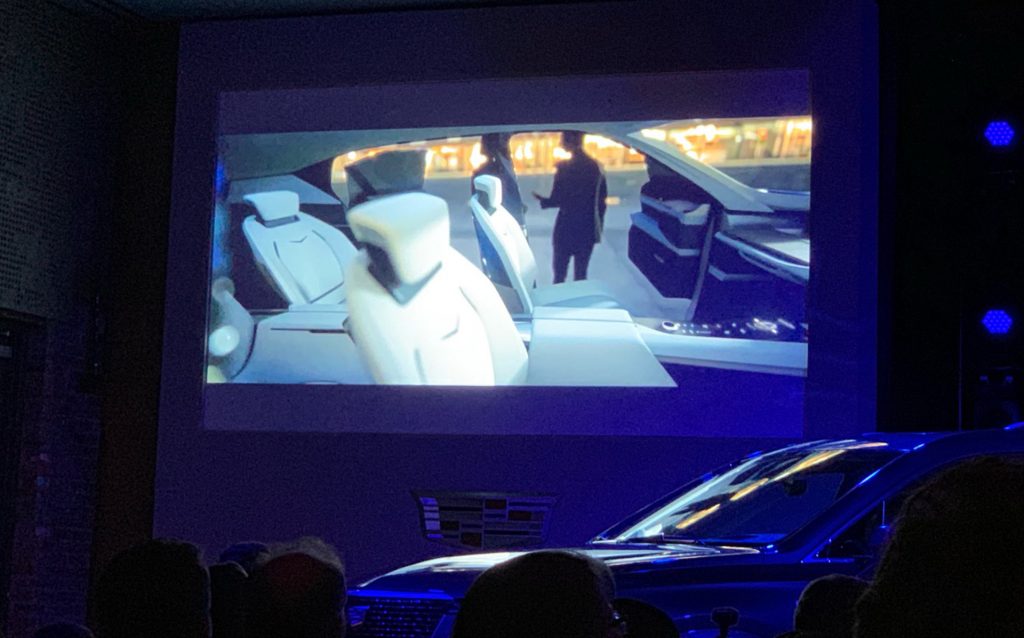 The second photo of the Cadillac Lyriq interior is with the doors open, providing a much better view of the seats. The seat design is definitely outlandish, and doesn't look anything close to something that Cadillac would put into production. We also see that the steering wheel is tucked up underneath the dash, a feature which is also unlikely to see production.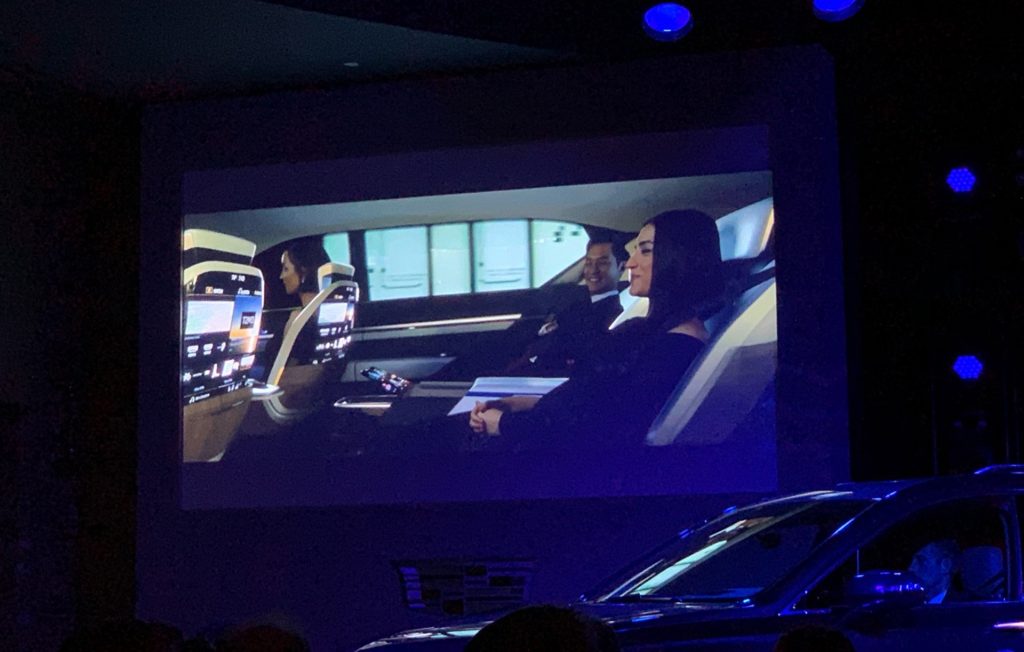 The final image shows the rear-seat entertainment setup, with the seat backs providing passengers with a multitude of infotainment possibilities. The rear seats are divided by a large center console.
All told, these Cadillac Lyriq interior concept images paint a rather innovative design direction for the new all-electric crossover. Look for the concept to debut in April, at which time we'll get the full rundown on the concept EV's styling and features.
And don't forget to subscribe to Cadillac Society for more Cadillac Lyriq news and 24/7 Cadillac news coverage. We also invite you to join the discussions in the Cadillac Lyriq forums.