Cadillac is on a mission: over the past three years, the automotive luxury brand has undergone a significant directional shift that involves reviewing and overhauling nearly every aspect of its business. Consumers have yet to see the fruits of this initiative, but they will fairly soon – as the brand with the Crest is embarking on its biggest and most aggressive product offensive in history.
Starting with the imminent launch of the 2019 XT4, Cadillac will bring to market one new model every six months for a total of five vehicle lines over the course of two years. That much the brand's leadership has communicated quite vocally over the past few years. What comes after those five models, however, might be even more intriguing.
Research performed by Cadillac Society suggests that Cadillac will launch a large passenger car in the 2021 calendar year that will serve as the brand's flagship. And it could very well be electric.
Leading us to our conclusions are three specific data points released by Cadillac and its parent, General Motors Company.
1. Bank of America / Merrill Lynch Auto Summit – March 2018
During its presentation at the Bank of America/Merrill Lynch Auto Summit held in March 2018 in New York, GM CEO Mary Barra showed a slide that gives us a glimpse into telescopic overview of future Cadillac product plans.
Pay no attention to the dotted oval around the Lux SUV-2 box. Instead, Have a gander at the red box, which focuses on the segment entitled Lux Car-5, which is Cadillac's way of referring to the F-Segment that's defined by the segment-dominating Mercedes-Benz S-Class and BMW 7-Series. Clearly, a model in the Lux Car-5 segment would slot above the current Cadillac CT6, and that little blacked-out model means that Cadillac is planning to enter the segment in the future.
Taking into account development times and the prioritization of crossover utility vehicles (CUVs) over sedan, it is highly likely that this F-segment model will be one of the last two vehicles to be released as part of the future Cadillac product offensive, roughly in the vicinity of the 2021 calendar year.
Let this serve as our first data point – that Cadillac has planned (and is likely working on) an F-Segment vehicle that would slot above the CT6.
2. Barclays Global Automotive Conference – November 2017
During the Barclays Global Automotive Conference held in New York City, General Motors CEO Mary Barra discussed the automaker's plans to develop a new, highly-modular Electric Vehicles (EV) platform.
That platform will be ready in time for the 2021 calendar year, and will be capable of supporting a wide variety of vehicles that spans body styles and segments.
Let this serve as our second data point – that Cadillac parent, GM, is working on an all-new electric vehicle platform.
3. Cadillac's First Electric Car
The third data point comes by way of one of Johan de Nysschen's last interviews as Cadillac President, during which he told Motor Trend that the luxury car brand will deliver its first pure electric car for the 2021 calendar year.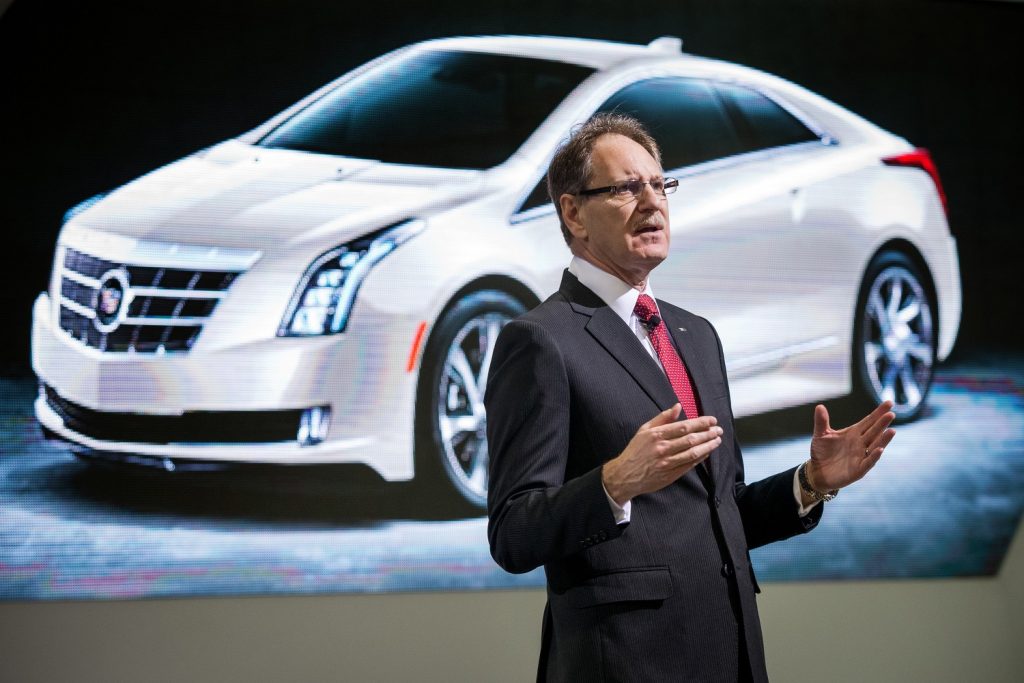 The same piece also revealed that Cadillac's electric vehicle roll-out will start from segments with bigger, more expensive vehicles, and expand from there.
Recurring Themes
All three data points have one common theme: the year 2021.
This leads us to conclude that, not only is Cadillac working on a true flagship model, but also that this model will launch in the 2021 calendar year, or roughly three years from today.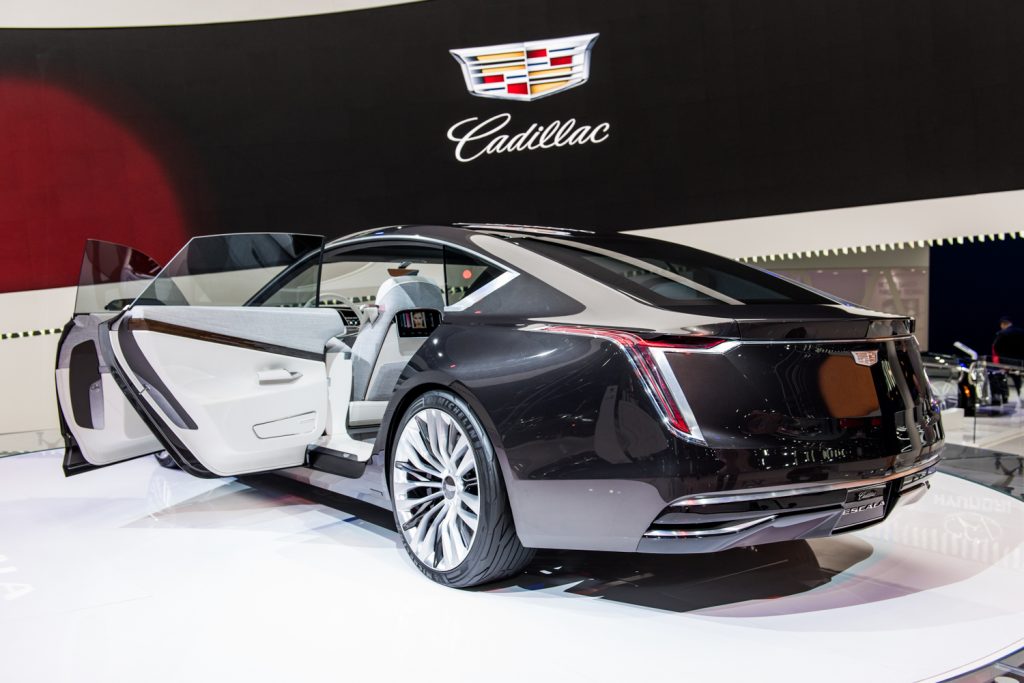 Strategy
An F-segment car would represent an unprecedented vehicle for the "modern" Cadillac.
Positioned above the CT6, the vehicle would finally give Cadillac a true rival to Germany's Mercedes-Benz S-Class and BMW 7 Series, which have dominated the segment for decades. Other, less dominant segment contenders include the Audi A8 and Lexus LS. The space is one of the most difficult to compete in. Luckily, Cadillac won't be going in empty-handed.
In addition to what will likely be the next generation Super Cruise along with a sexy new design aesthetic, all signs point to Cadillac's range-topper being a completely electric vehicle that debuts the new EV architecture of its parent.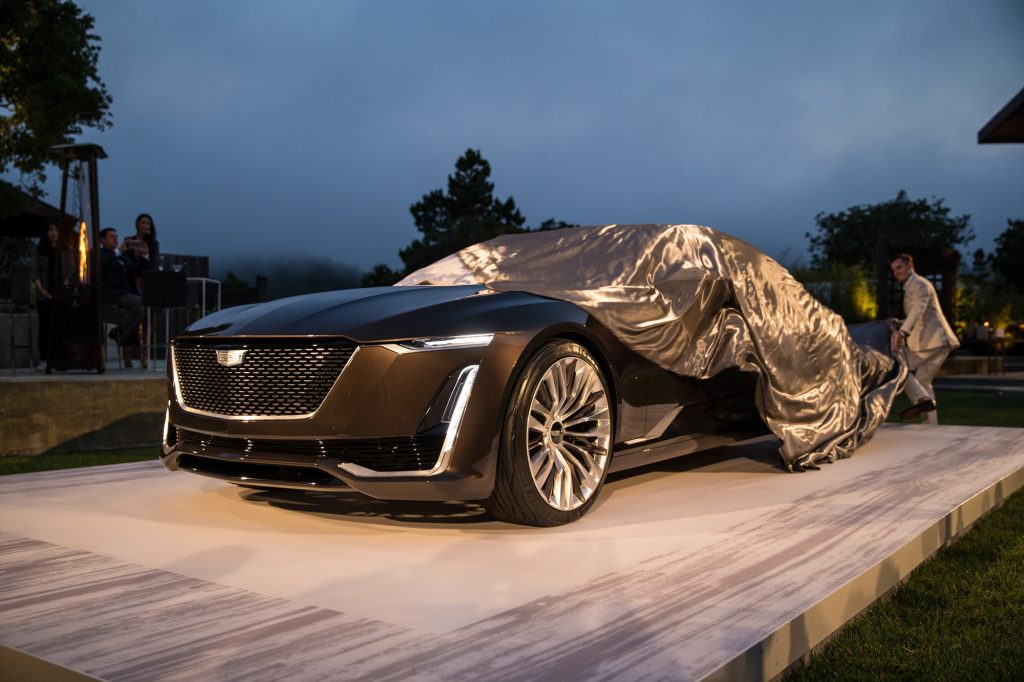 Design
One of the more tantalizing questions is what shape the flagship Cadillac will take.
We can already rule out the traditional sedan body style, since former President de Nysschen stated on several occasions that he sees the flagship as not having a traditional three-box form factor.
"I do not think that the world needs yet another large, three-box conventional sedan", the the former Cadillac chief was quoted as saying. All this suggests that Cadillac is exploring other body styles outside of the traditional three-box sedan. And this brings us back to the slide from the Barclays conference.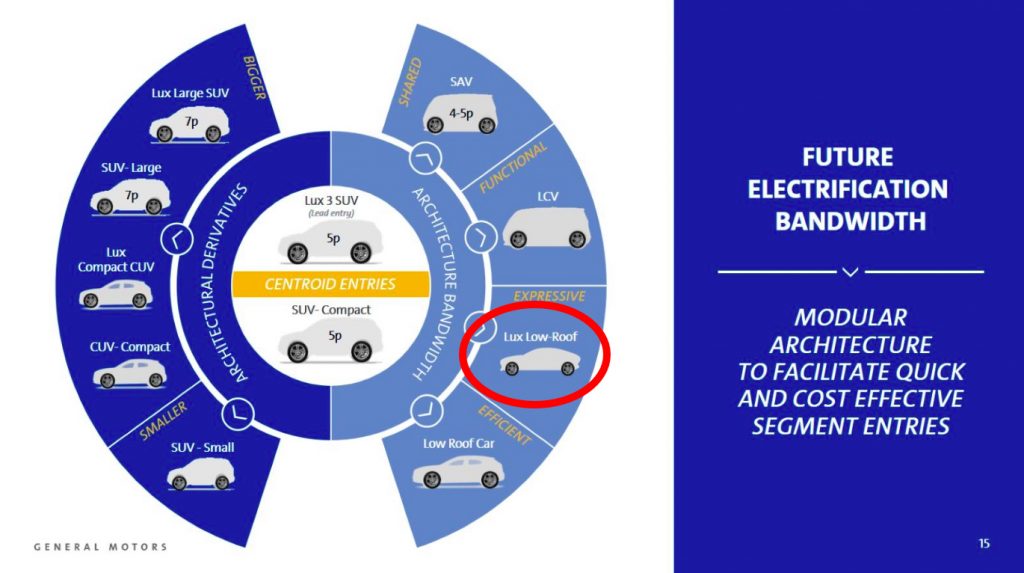 The slide shows 11 vehicles that GM plans to develop on the platform, with most having a rather utilitarian form factor such as CUV, SUV, SAV, and LCV. But there's one section that's notably different. It fits under the "Expressive" heading and reads "Lux Low Roof".
During an event to discuss GM's electrified strategy, some members of the press were shown a life-sized clay model. Automotive News described this clay model as a "Cadillac wagon designed for the next-generation EV architecture". That description would certainly fit with the aforementioned comments from de Nysschen, while also fitting in with the slide's description of being "Expressive".
We can think of at least one recent Cadillac concept that fit those descriptions almost exactly: the Escala Concept.

Naming
It's currently unclear what name the hypothetical Cadillac flagship car will take, and whether it will stick with Cadillac's CT#/XT# nomenclature or adopt the Escala name, as some reports have previously suggested. As such, we are currently not in a position to make an informed conclusion on the model's name.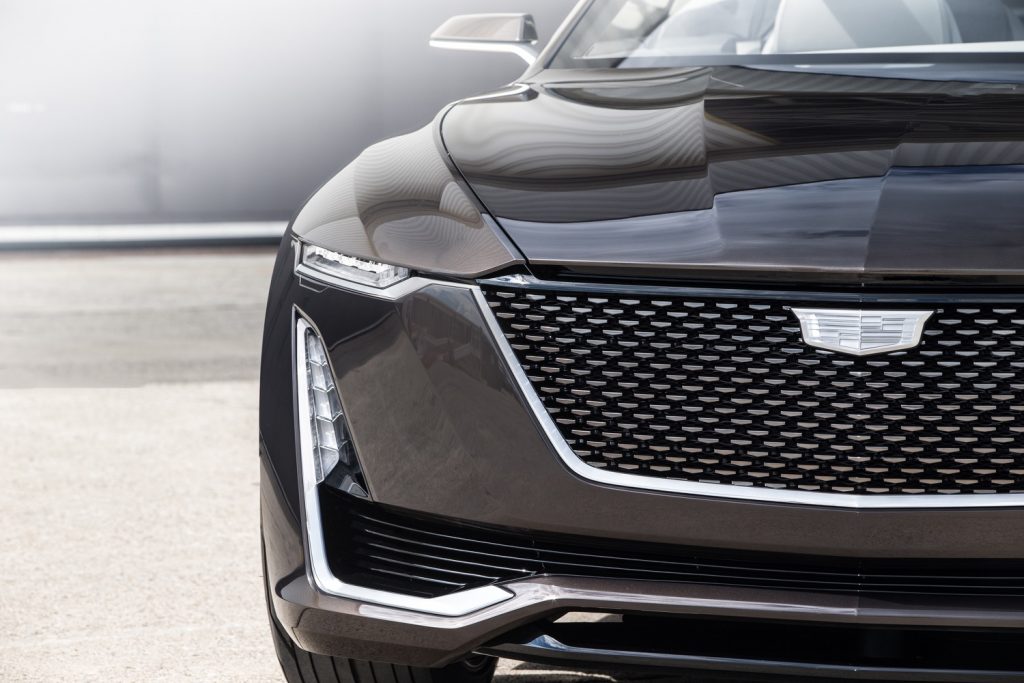 Powertrain
While we aren't fully certain, all of the aforementioned signs point to the upcoming Cadillac flagship as having a fully-electric powertrain.
Further supporting that notion are comments by several GM executives stating that Cadillac will become the automaker's technology leader, which in turn implies that the luxury brand will play a leading role in introducing innovations in advanced alternative energy powertrains, along with autonomous vehicle technology.
That said, it is also possible that the forthcoming flagship model will also be available with traditional internal combustion engines, such as Cadillac's new 4.2L Twin-Turbo V8 or the 3.0L Twin-Turbo V6. At the present time, we do not know whether this will be the case.
Markets
Another rather important question is in which markets the range-topping model would be sold.
North America and China seem to be shoo-ins, but characteristics of such a disruptive product and the timeframe for its launch could mean that it will also be made available in various new markets that Cadillac would like to enter, potentially including as Europe and Australia. The luxury automotive brand has been strategizing a full-scale entrance into the European market, and Australia has also been on the map.
We must also wonder about the Middle East, as selling a gasoline-free vehicle in a gasoline-producing environment might prove rather tactless.
Production
We must also wonder about where the assumed flagship model will be produced. Current market trends would lead us to believe that the range-topper would be produced in both North America and in China, much like the CT6 is today. If that turns out to be the case, then we would expect the following plants to be involved:
Detroit-Hamtramck in Detroit, Michigan, USA
Jinqiao Cadillac in Jinqiao, Shanghai, China (unofficially known as the Cadillac China plant)
But all of this could change over the next three years. Stay tuned!
Reporting by Deivis Centeno in collaboration with Alex Luft.
Cadillac Escala Concept Photo Gallery