The 2023 Cadillac Escalade-V is certainly a force to be reckoned with in the relatively world of performance SUVs, with plenty of horsepower, torque and speed available on the other end of the accelerator pedal. To find out how Caddillac's high-performance luxury SUV stacks up against the competition, Throttle House pitted one against the Dodge Durango Hellcat in a drag race.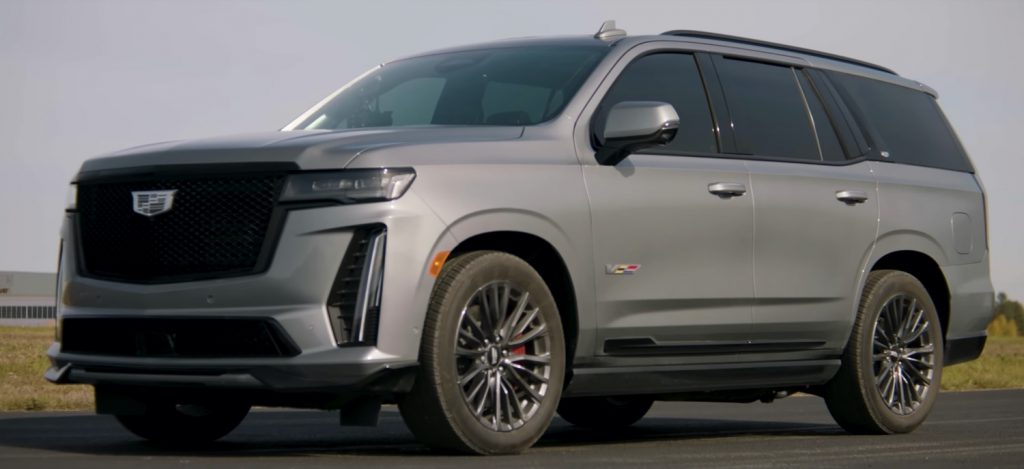 As a reminder, the 2023 Cadillac Escalade-V is motivated by the luxury marque's supercharged 6.2L V8 engine (production code LT4). That blown eight-cylinder powerhouse is capable of a whopping 682 horsepower and 653 pound-feet of torque, making the Escalade-V the most powerful Cadillac ever made to date. That engine bolts to Caddy's ten-speed automatic transmission, throwing power to all four wheels for optimal traction.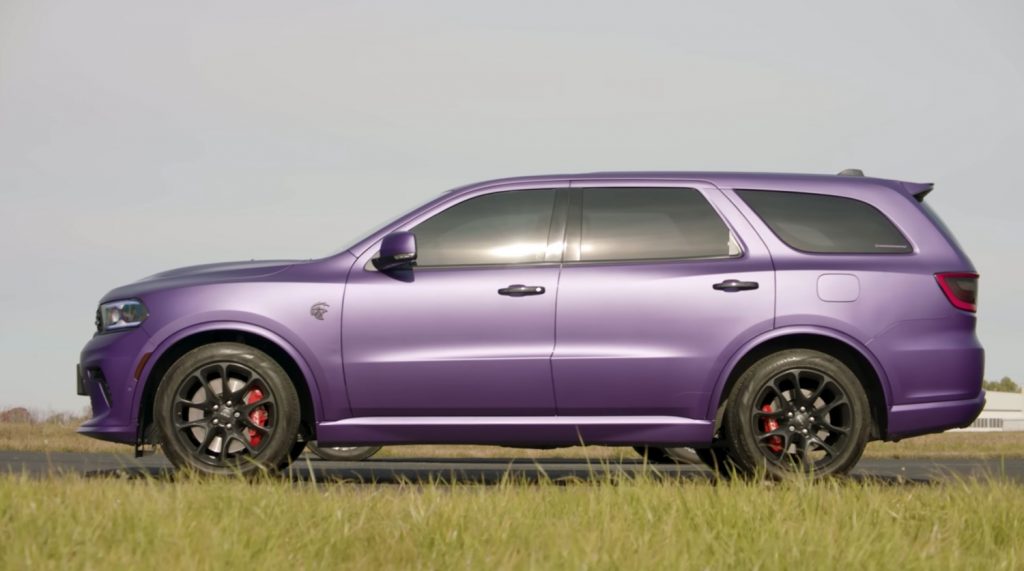 Comparatively, the Durango Hellcat also harnesses a supercharged 6.2L V8 engine, but it is rated at 710 horsepower and 645 pound-feet of torque. To boot, the Durango Hellcat weighs 5,710 pound the Escalade-V tips the scales at 6,217 pounds. To even things out, the Durango Hellcat is dealt a handicap of five passengers.
In the end, it shouldn't be a surprise that the lighter, more powerful Durango Hellcat proves to be the quicker of the two machines, even with every seat filled against the Escalade-V's empty cabin. And while the Escalade-V can't gallop as quickly as the Durango Hellcat, it does sound far more aggressive than its competitor.
The Cadillac Escalade-V is built on the luxury marque's T1 platform and entered production back in mid-July at the Arlington plant in Texas. Pricing for the 2023 Cadillac Escalade-V starts at $149,900, although many dealers are taking advantage of the hot market for the luxury SUV and charging well over MSRP.
Subscribe to Cadillac Society for the latest Cadillac Escalade news and around-the-clock Cadillac news coverage. We also invite you to join the latest discussions in our Cadillac forums and Cadillac Escalade-V forum.
Cadillac Escalade-V Photos