At the end of December 2021, Cadillac opened Cadillac Pure IQ Space Bealead South Store – its first retail store for electric vehicles in China. Now, the luxury marque opened Cadillac IQ Shanghai Kerry Store, a new Pure IQ storefront in Shanghai.
The grand opening of the all-new Pure IQ store took place on January 15th, 2022, as a preamble to the introduction of the all-electric Cadillac Lyriq, which will begin arriving at the Chinese market in a few months' time. Like the Bealead South Store, the Shanghai Kerry Store is owned directly by the automaker instead of a third party, like a traditional dealerships. The new storefront is part of the luxury marque's new direct sales model in China created to streamline sales of its upcoming onslaught of electric vehicles.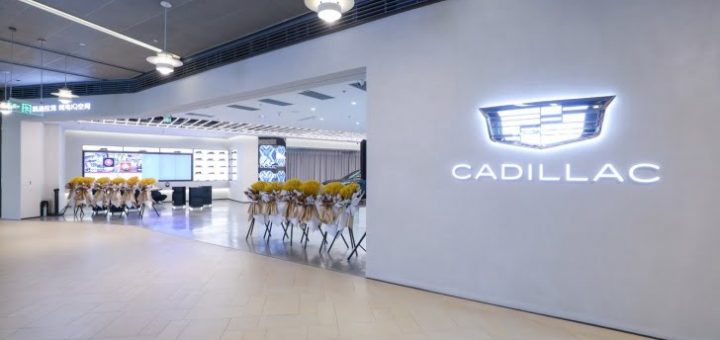 The new Cadillac IQ Shanghai Kerry Store is the luxury marque's fifth all-electric Pure IQ Space to open in Shanghai. It follows Cadillac IQ North Bund, Quiantan Delefang, Changning Raffles and South Bealead, all of which were recently opened in Shanghai. The new storefront represents the 11th total Pure IQ store in the entire country, which are located in Hangzhou, Nanjing, Zhengzhou, Guanzhou, Shenzhen and Chengdu, and of course, Shanghai.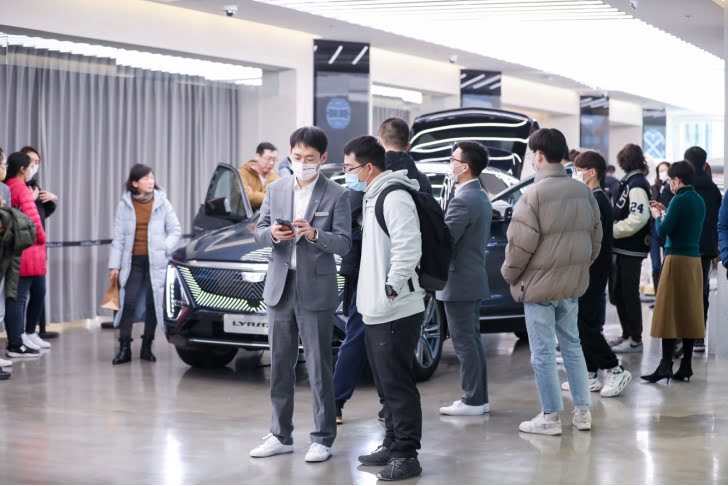 The Cadillac IQ Kerry Store is located in the central business district of Shanghai's Pudong region, and features the same modern, minimalist design language as its preceding storefronts. It functions not only as an electric vehicle dealership, but also as a museum and center for the arts. Four distinct areas include a Digital Jungle that tells the story of Cadillac, the Time Corridor exhibition area, the Interactive Experience dedicated to music, and the Graffiti Experience geared toward art.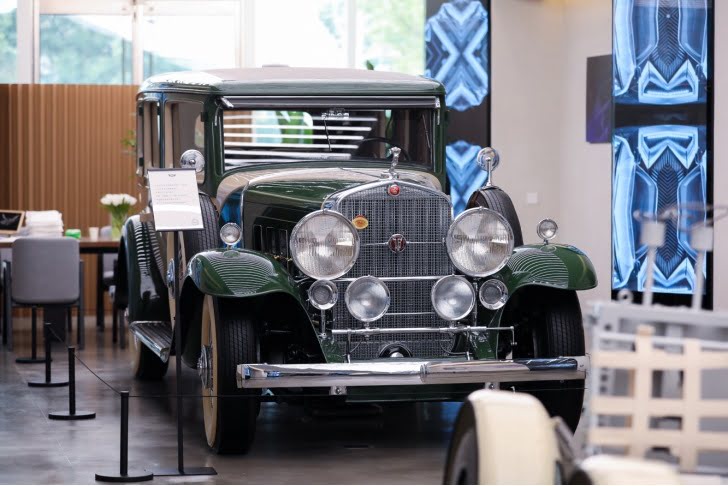 The Time Corridor section has three vehicles on display that represent Cadillac's past, present and future. There is a Cadillac V-16, which was the first model to feature Cadillac's 16-cylinder engine, built sometime in the 1930s, It's followed by the Lyriq, which embodies the present era. Finally, the final display features the Cadillac-branded Lunar Rover rendering to represent the luxury marque's future.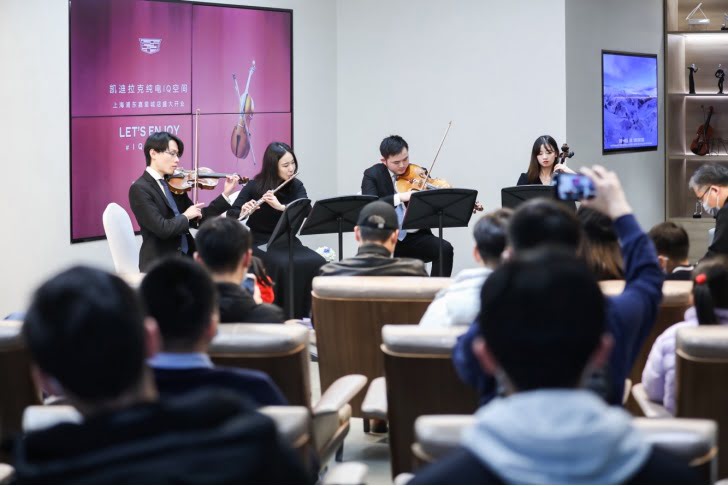 The Cadillac IQ Kerry Store is now open to the public with the goal of drumming up interest in the upcoming Lyriq. Considering the electric crossover snagged 5,000 reservations shortly after the books were opened to Chinese customers, this shouldn't be much of a challenge.
Want to stay up to date on the latest Cadillac news? Then subscribe to Cadillac Society for to-the-minute Cadillac news coverage. We also invite you to join the latest discussions in our Cadillac forums.