Creative coachbuilding enthusiasts have taken the Cadillac Escalade and transformed it into a limo before, but it hasn't been done since the advent of the fifth-generation Escalade. Cadillac Society's team of rendering artists took it upon themselves to imagine a completely hypothetical 2021 Cadillac Escalade limo.
We started by taking the chassis of an Escalade ESV, which already features a wheelbase over 12 inches longer than that of the regular-length Escalade. Then, we stretched out the chassis even more to allow for a reconfigured interior with more room for passengers and their ultra-luxurious, if not festive, transportation needs.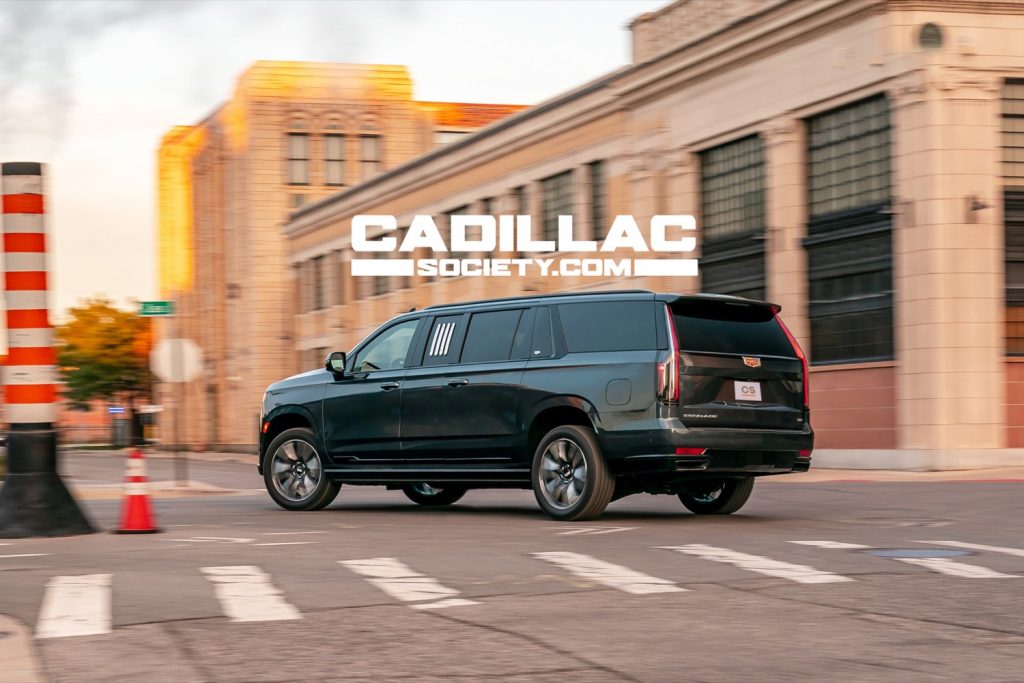 Notice this stretch required a wider B-pillar, which we dressed up with classy exterior vertical lighting accents, a fancy touch found on many limousine exteriors. Our Escalade limo also features a set of rear suicide doors, adding a unique and luxurious feel to the vehicle while also making for easier passenger ingress and egress.
We also opted to try out a few different trim levels, as per Cadillac's Y-trim level strategy. In the image depicting the front three-quarter view, readers may notice elements in line with the Premium Luxury trim, including bright chrome exterior accents around the windows (DLO) and grille. The rear three-quarter view makes use of the Sport trim level, giving that particular Escalade limo a darker, more sinister appearance.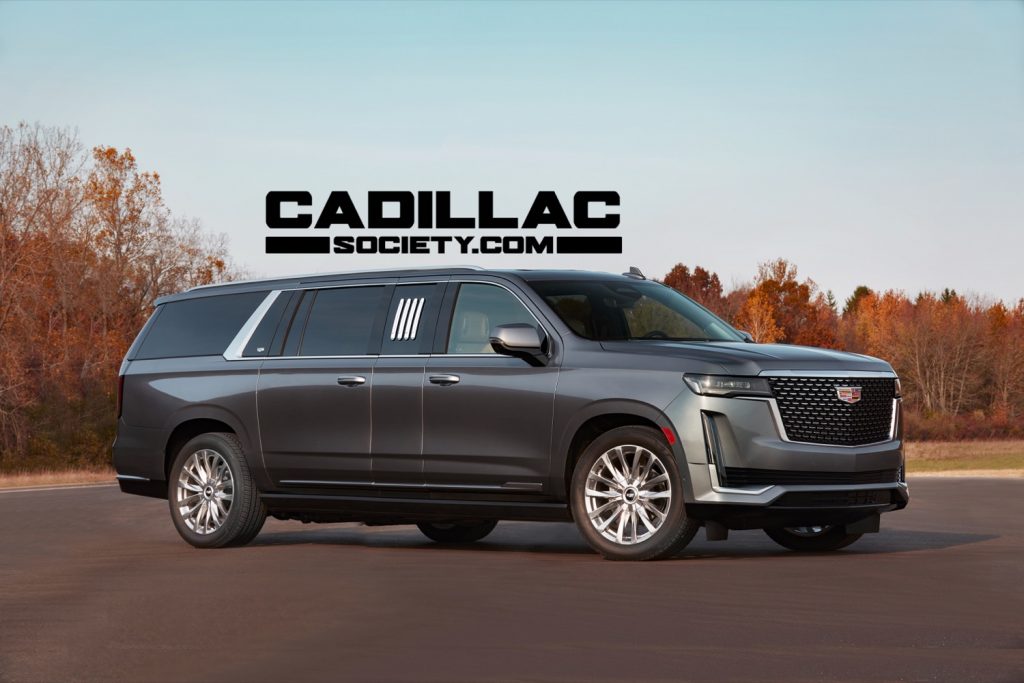 All new for 2021, the fifth-generation Cadillac Escalade has been a hit with consumers. In September, the luxury SUV was recognized as one of the fastest-selling SUVs. Sales jumped 123 percent to 10,125 units during the third quarter of 2021.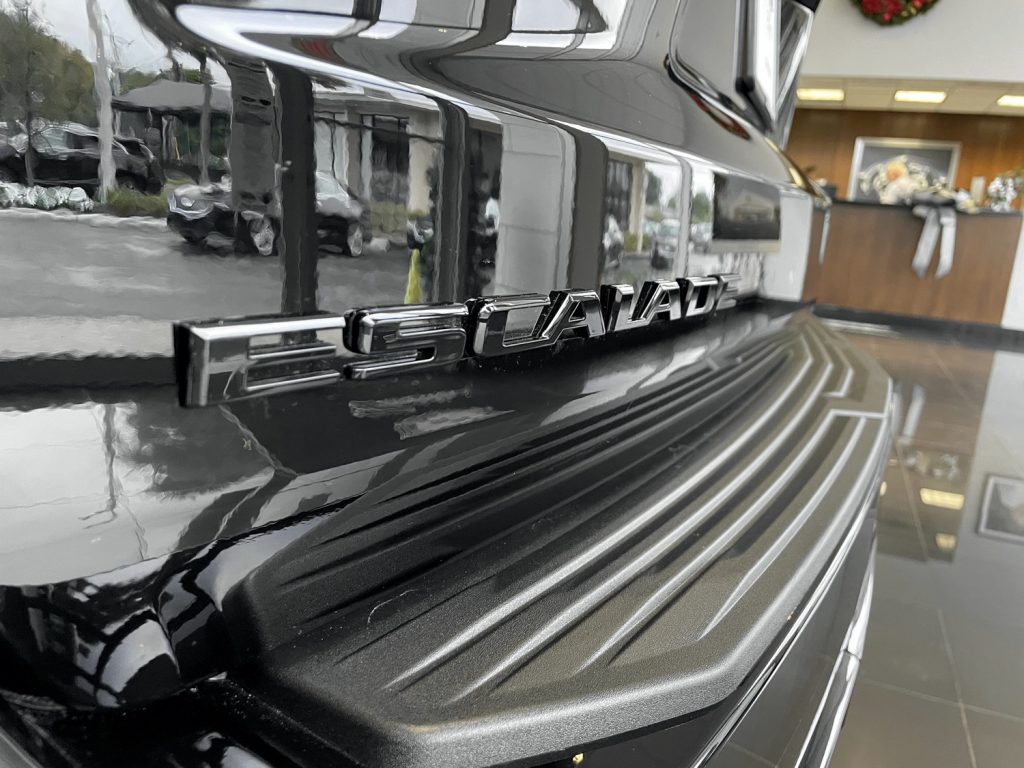 Earlier this month, production of the 2022 Cadillac Escalade began at Arlington Assembly in Texas. The 2022 model year features small changes and updates, including the introduction of three new exterior colors, the deletion of NFC phone pairing and cabin air ionizer features, and the standardization of various active safety features, including Automatic Seat Belt Tightening Adaptive Cruise Control, Enhanced Automatic Emergency Braking and Reverse Automatic Braking. In addition, the Super Cruise semi-autonomous driving system will not be available for the beginning of production.
Want to stay up to date on all things Cadillac? Then subscribe to Cadillac Society for the latest Cadillac Escalade news and twenty-four-seven Cadillac news coverage. We also invite you to join the latest discussions in our Cadillac forums.