We've previously showed you spy shots of the Cadillac CT4, but today we have our best look yet at the upcoming compact sedan. Our spy photographer has captured the CT4 undergoing testing while wearing , headlights and taillights and, for the first time, a production grille.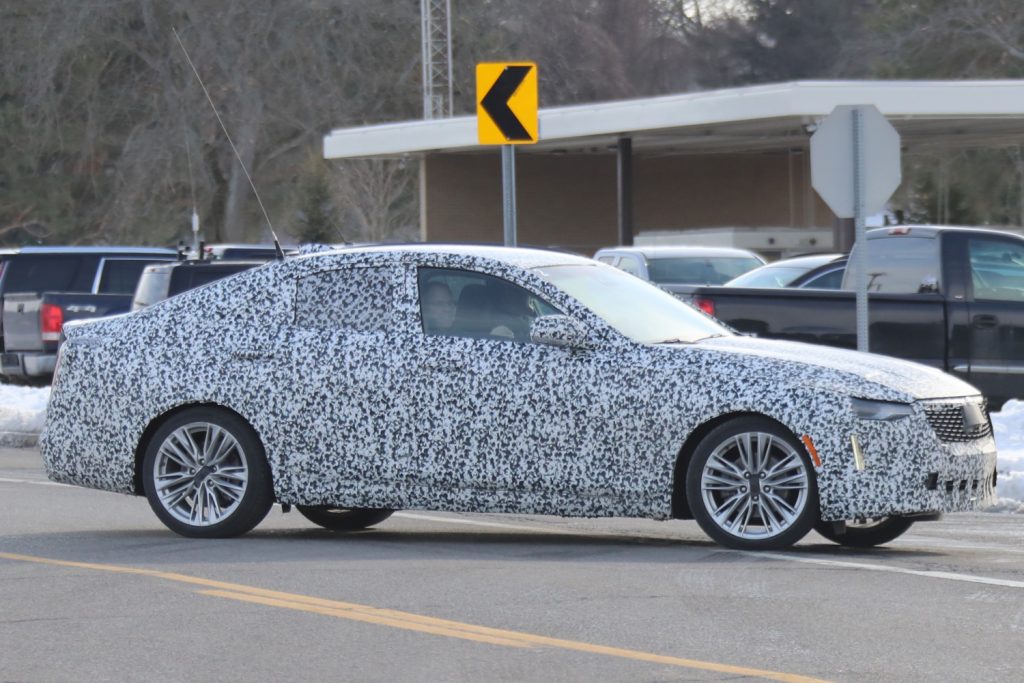 We believe that the model we see here is the Premium Luxury trim level, as per the new Cadillac Y trim level strategy. That means that it's one step above the base Luxury trim level, while creating a luxurious character for the vehicle defined by chrome body accents, lavishly-designed multi-spoke wheels, and a softer ride.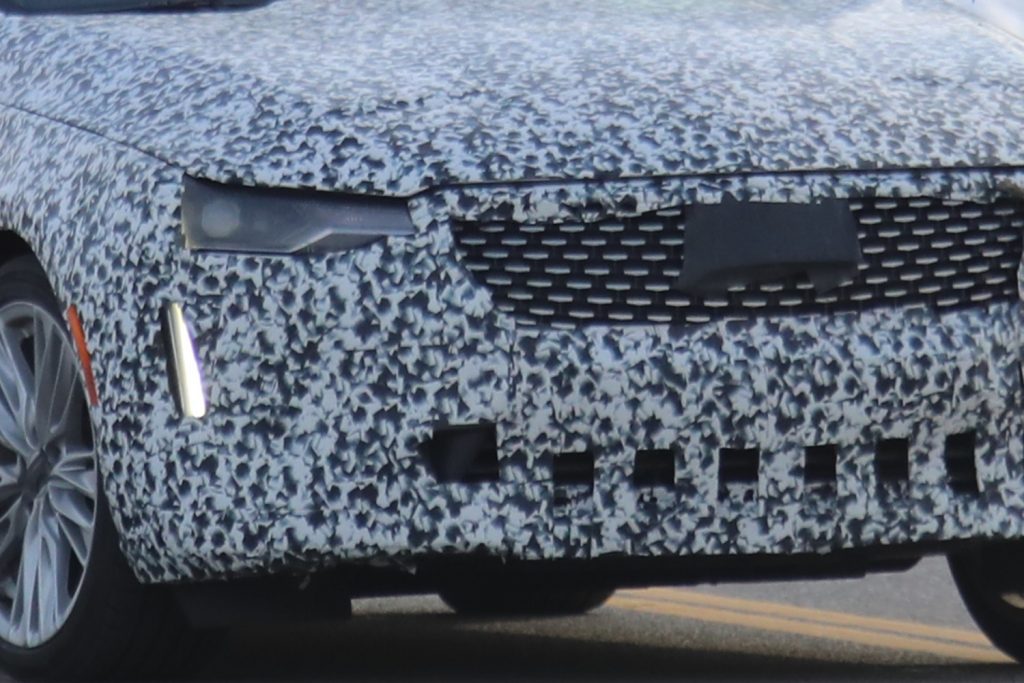 The focus on bright, chrome body accents can be seen right away at the front with the new grille, which features the same Bright Galvano finish as the new Cadillac XT6, XT4, and CT6 – all of which follow the luxury automaker's new Y trim level structure. Another element that serves to give away that this is the Premium Luxury trim are the wheels, which feature a double-five-spoke design, with each of the double spokes splitting off into two – thereby creating a four-spoke appearance as they contact the rim.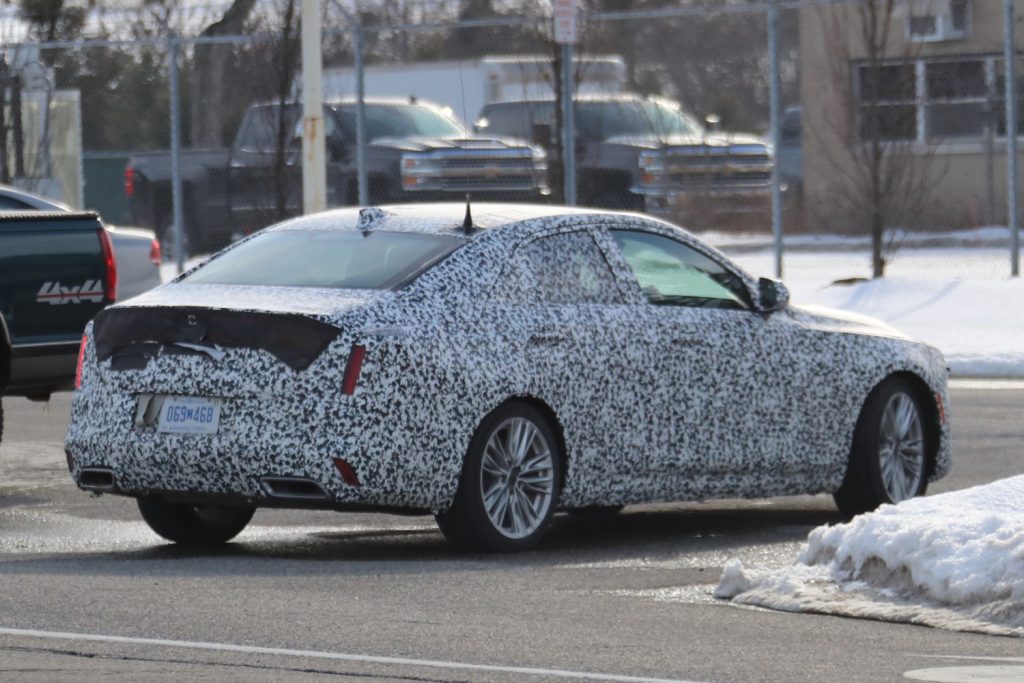 Out back, one element serves as the tell-tale sign that we're looking at the Premium Luxury trim. That element is the red lens cover. By comparison, Sport models would feature tinted neutral-density (clear) taillight lenses.
The vast amounts of camo on this CT4 Premium Luxury prototype makes it difficult to see other trim-specific elements, but we'd bet that beneath it all, we would also find Bright Galvano finish on the side window moldings and body line, along with a unique front fascia with a healthy level of shiny chrome. We also wouldn't be surprised to see a suspension tune that's softer, rather than sporty.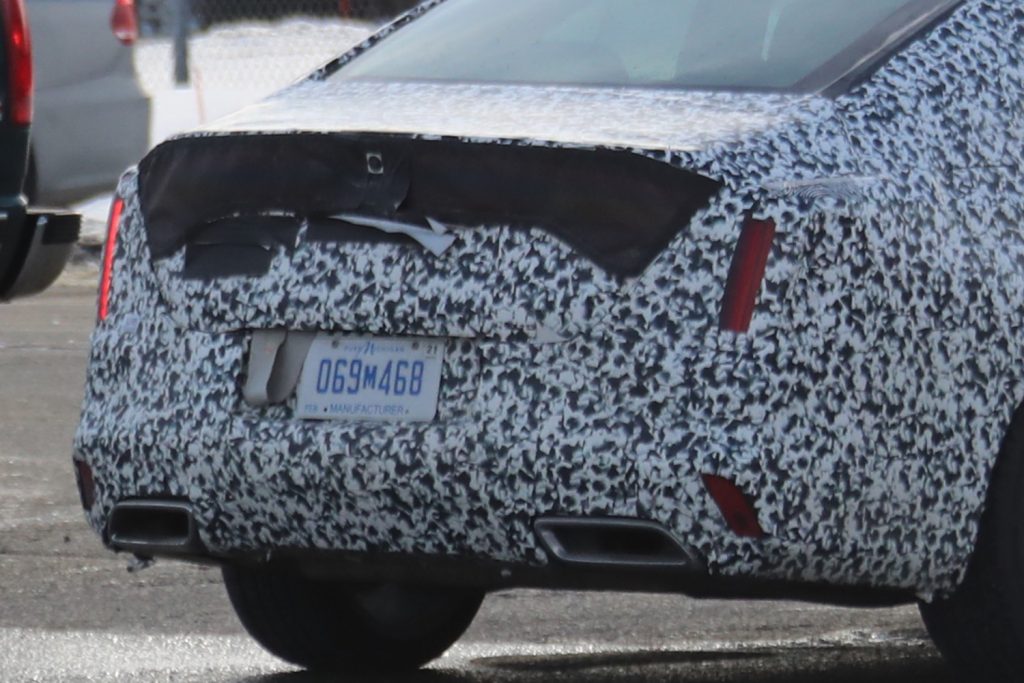 Expect the Cadillac CT4 to launch at the end of the 2019 calendar year as a 2020 model. It will be positioned as a C-segment entry to take on the likes of the Mercedes-Benz A-Class, Audi A3 range, and BMW 1/2 Series. In that regard, the CT4 will be the only model in its segment on a rear-drive platform.
Forums
Discuss the upcoming Cadillac CT4 in our Cadillac CT4 forum.
News
Follow our coverage of Cadillac CT4 news.