The all-new fifth-generation 2021 Cadillac Escalade full-size luxury SUV was at first available only with the 6.2L V8 gasoline engine (production code L87). However, as Cadillac Society exclusively revealed in March, the diesel version of the Cadillac Escalade is now in production, fitted with a 3.0L I6 unit (production code LM2) from the Duramax engine family of its parent company, General Motors.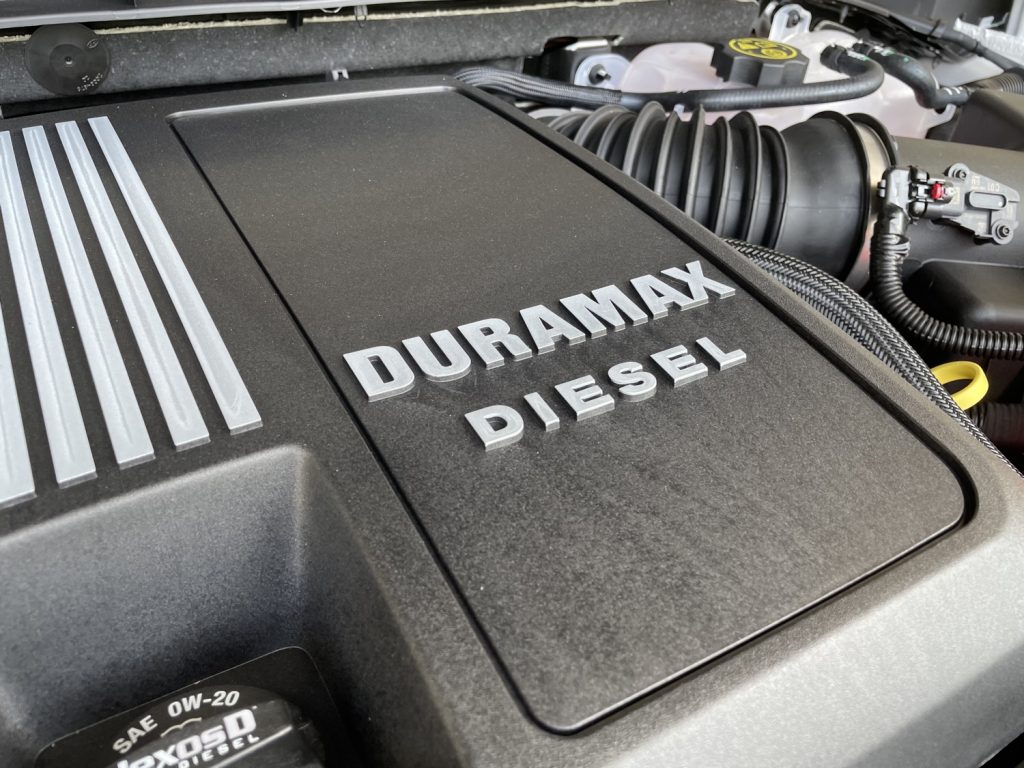 Anyone who is any doubt about this can simply lift the Escalade's hood and look at the engine cover, where the words "Duramax Diesel" are prominently displayed. This is unusual, because although it is normal for General Motors vehicles to share components, Cadillac's policy has generally called for avoiding making the relationship obvious. For some customers of the luxury marque, the fact that their vehicle has parts also found in lesser Buick, Chevrolet or GMC models could be distasteful.
The Cadillac Escalade diesel engine cover is apparently not included in this policy. It is the same one used in diesel versions of the Chevrolet Silverado 1500 and GMC Sierra 1500 pickup trucks, and of the Chevrolet Tahoe and Suburban and GMC Yukon full-size SUVs. No attempt has been made to hide the connection between the Escalade and those non-luxury models.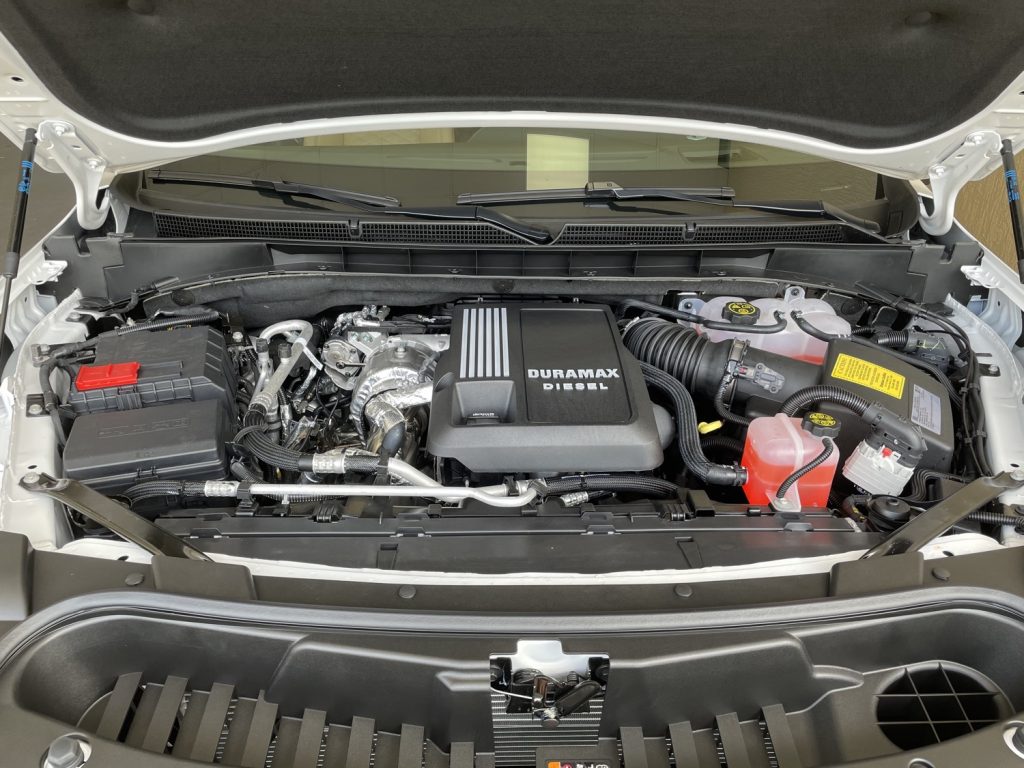 It isn't difficult to imagine why this has happened. Here are three possibilities:
Nobody at Cadillac thought about it
Somebody at Cadillac thought about it, but nobody thought that customers might object
Somebody thought that customers might object, but making a new engine cover especially for the Escalade was not considered worthwhile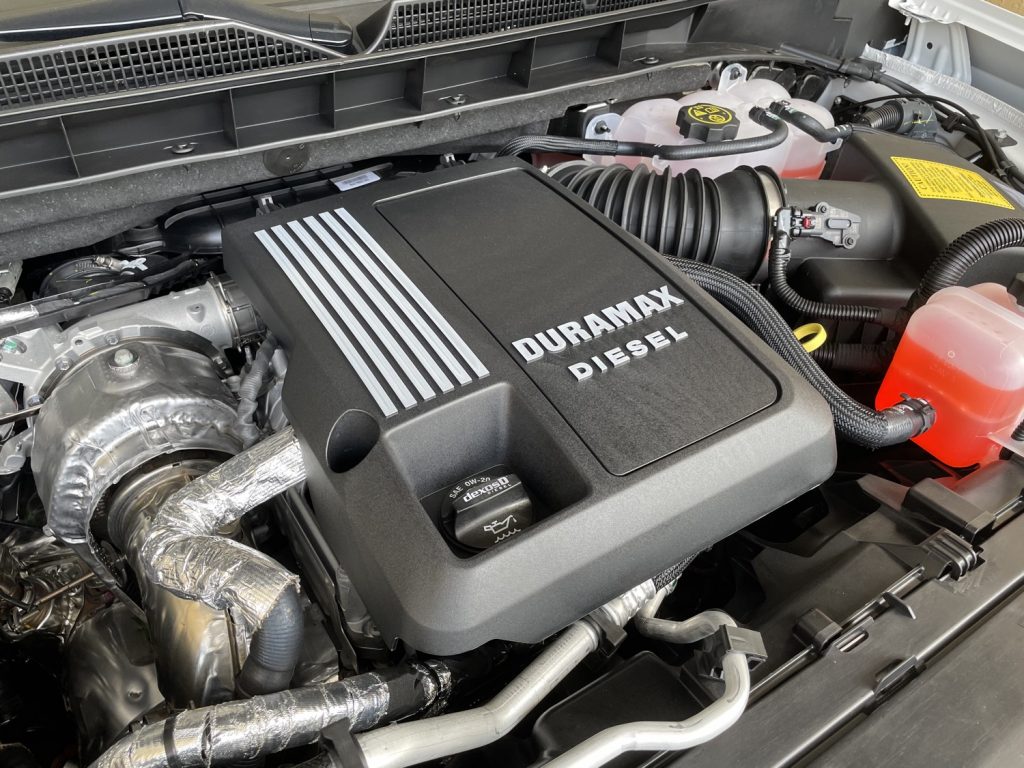 There is another possibility: as we covered last year, Cadillac engine compartments can sometimes be less attractive than those of other luxury manufacturers, such as those form Mercedes-Benz or Audi. Back then, a Cadillac insider told us that the going thinking is that "Cadillac owners don't open the hoods of their vehicles," so there's no reason to dress up the engine bays.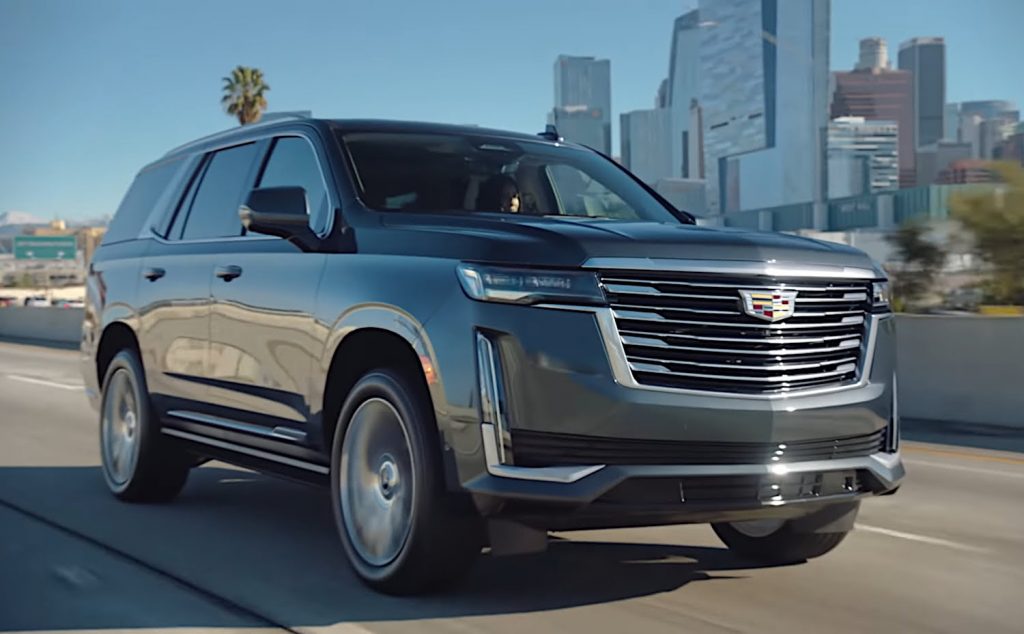 Even if that isn't necessarily true of all Cadillac owners, it's probably true of the majority, since only a small proportion of all drivers pay attention to what's under their vehicle's hood, no matter who built it. Therefore, it could well be that owners of the Cadillac Escalade diesel won't object to this reminder that their engine is part of the Duramax family, for the simple reason that they won't see it.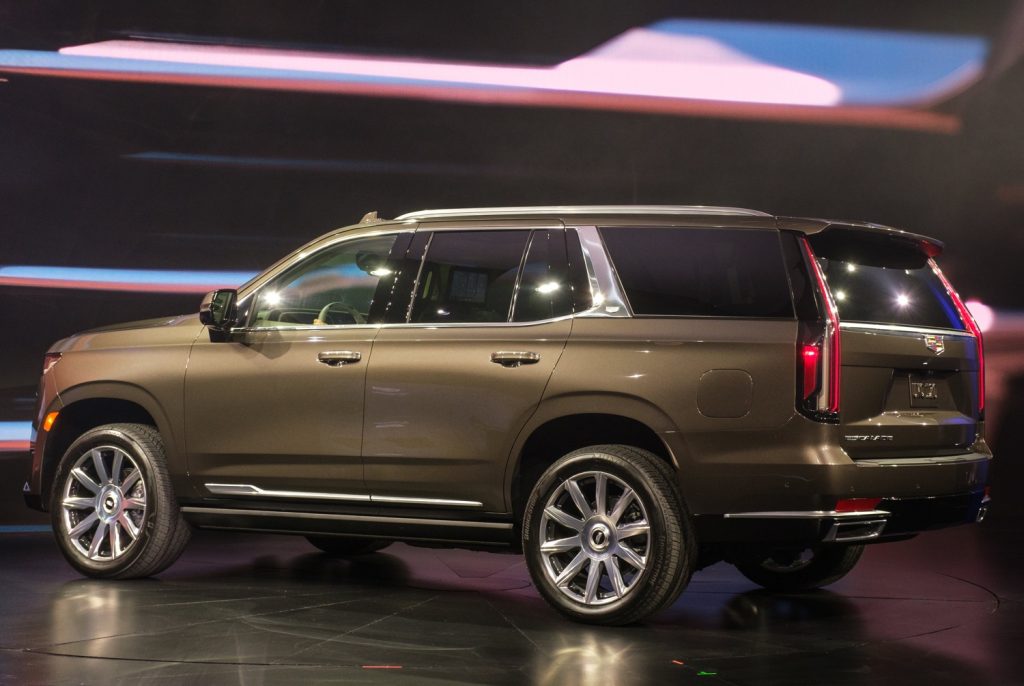 In any event, the 3.0L inline six turbo-diesel engine is rated at 277 horsepower – considerably less than the 420 horsepower of the V8. However, both engines share the same torque rating of 460 pound-feet of torque, produced at 4,100 rpm in the V8 and just at 1,500 rpm in the diesel. No matter which engine is fitted, the power is transferred to the road via a 10-speed automatic gearbox.
Want to stay up to date on all things Cadillac? Then be sure to subscribe to Cadillac Society for more Cadillac Escalade news and around-the-clock Cadillac news coverage. We also invite you to join the latest discussions in our Cadillac forums.
2021 Cadillac Escalade Photos