Recent developments in the world of Cadillac design have made us take a second look at the Presidential state car, known as Cadillac One or – justifiably, though with a little less dignity – the Beast.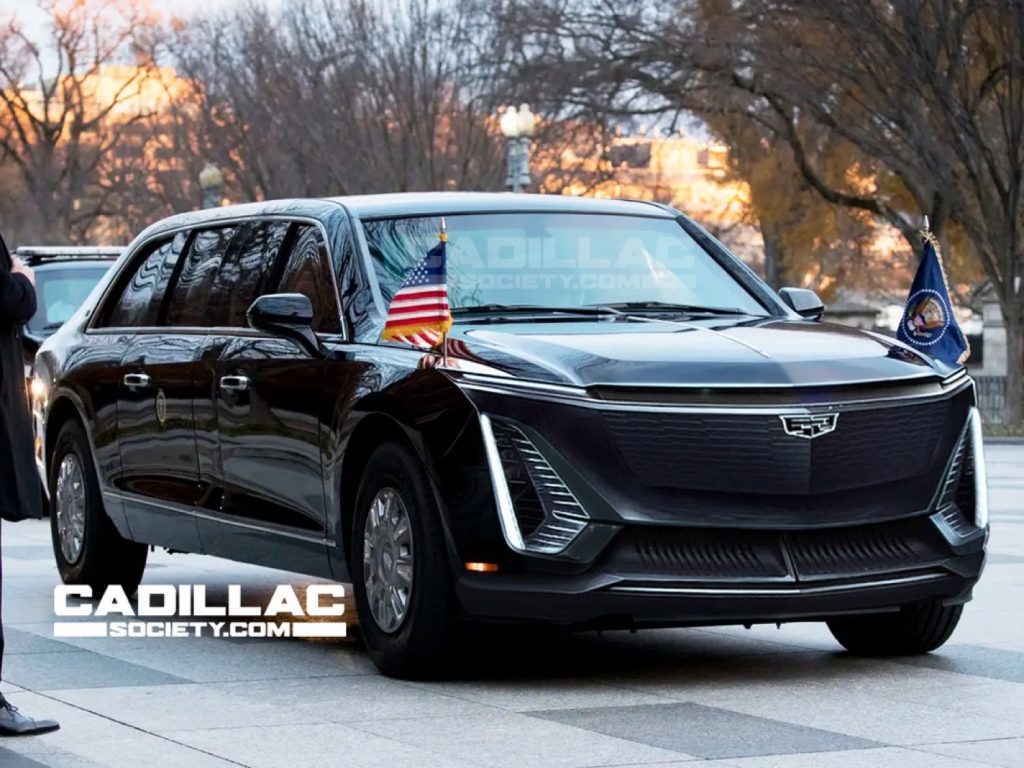 Cadillac One looks a little like a monstrously extended and somewhat squared off Cadillac CT6 luxury sedan. It also looks a little dated, since its headlights are the same as those used on the now discontinued fourth-generation Cadillac Escalade full-size SUV.
But the recent introduction of the Cadillac Lyriq show car, which will define Cadillac design for the next few years, got us wondering: how would the Cadillac One look like with the the front of end the Lyriq?
For the uninitiated, the upcoming Lyriq crossover will be the first of six Cadillac all-electric vehicles due on sale by the end of 2025. The luxury marque previously announced that the Lyriq would go on sale at the end of 2022, but this has since been revised to the first quarter of that year, an impressive nine months ahead of schedule.
So then, adding design features of the Lyriq to Cadillac One gives the Presidential car a significantly more updated, perhaps even futuristic, look that's much more suitable for the 2020s than the current model. Even so, the rest of the body might need to be redesigned to match the modern front end. Whether anyone in a position of power agrees is another matter.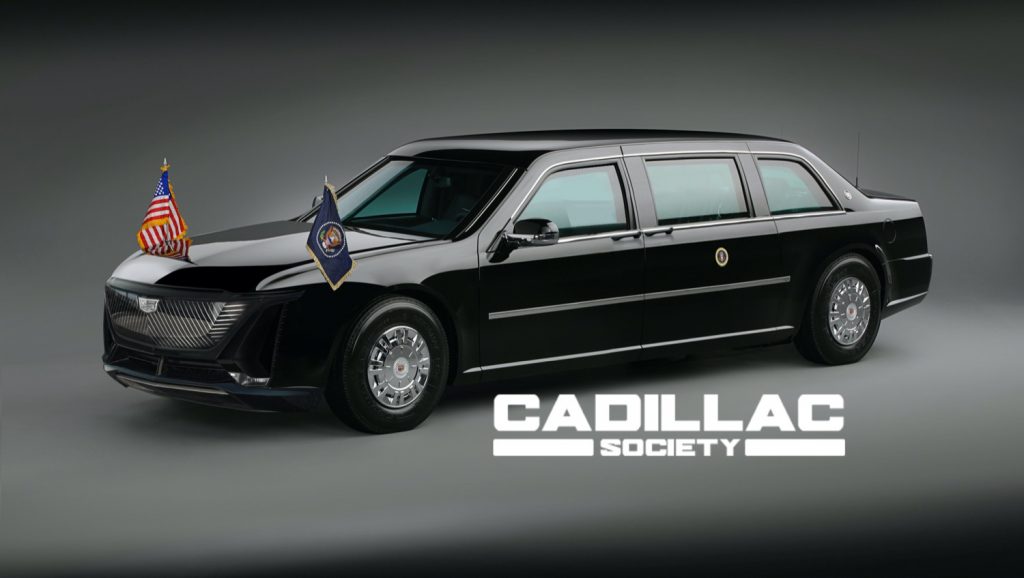 Despite its appearance and badging, Cadillac One is not really a true Cadillac. It is a bespoke vehicle created by parent company General Motors using a sedan body on a Medium Duty truck platform.
The Beast is the fifth Presidential state car with Cadillac branding. The first two, delivered in 1984 and 1994, were extended versions of the contemporary Cadillac Fleetwood. The next two, delivered in 2001 and 2009, were, like the present car, created specially, as there was no current model which could be converted. One could speculate that the upcoming all-electric Celestiq full-size luxury sedan might be the basis of a future official vehicle. It is expected to cost around $200,000, but that still leaves a further $1.4 million to be spent on conversion without exceeding the budget of Cadlliac One.
For completeness, we should add that Herbert Hoover had a Cadillac V-16 in 1932, near the end of his presidency. It was not, however, an official vehicle, as he had purchased it himself.
Want to stay up to date on all things Cadillac? Then be sure to subscribe to Cadillac Society for more Cadillac Lyriq news and around-the-clock Cadillac news coverage. We also invite you to join the latest discussions in our Cadillac forums.