Cadillac is pushing into the future with plans to introduce a wave of all-new, all-electric vehicles in the coming years. Alongside the new EVs will be a host of innovative technologies and cutting-edge features, evolving the luxury marque in exciting new ways. Naturally, these kinds of big changes will be reflected in the automaker's design language, with concepts like the Cadillac crossover featured here providing the inspiration.

Recently posted to social media by Cadillac's parent company, General Motors, this Cadillac crossover concept is sleek, aggressive, and very futuristic, and although this exact design will likely never see a production line, it does provide a guiding light for actual production vehicles.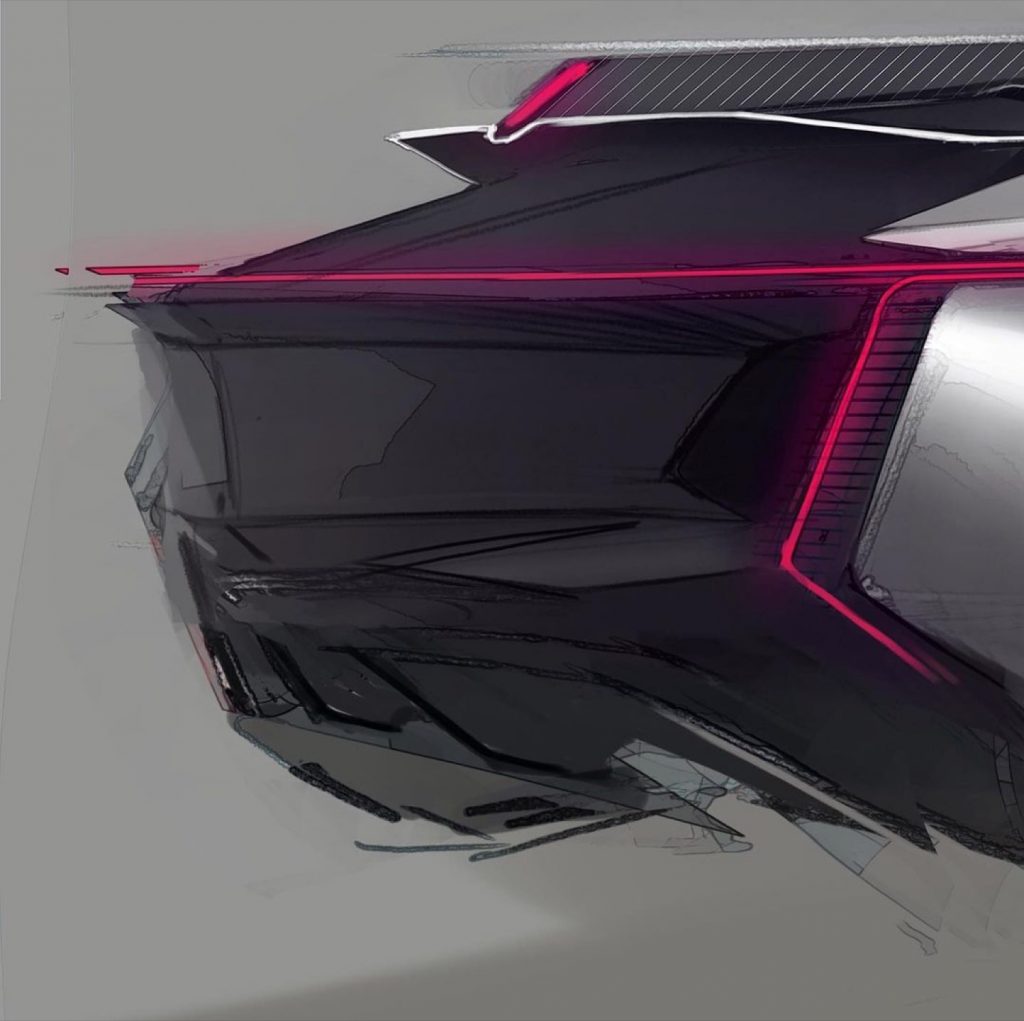 Let's start in back, where we find a chiseled tail section with deep creases and hard angles galore. The rear lighting wraps around the fenders and deck lid in a thin, pale line, emphasizing the angles even further, while up top, a prominent roof fin section terminates in a single, vertical center high-mounted stop lamp. The rear glass is angled acutely up towards the sloping roof line, while the suggestion of a rear diffuser adds to the concept's sportiness.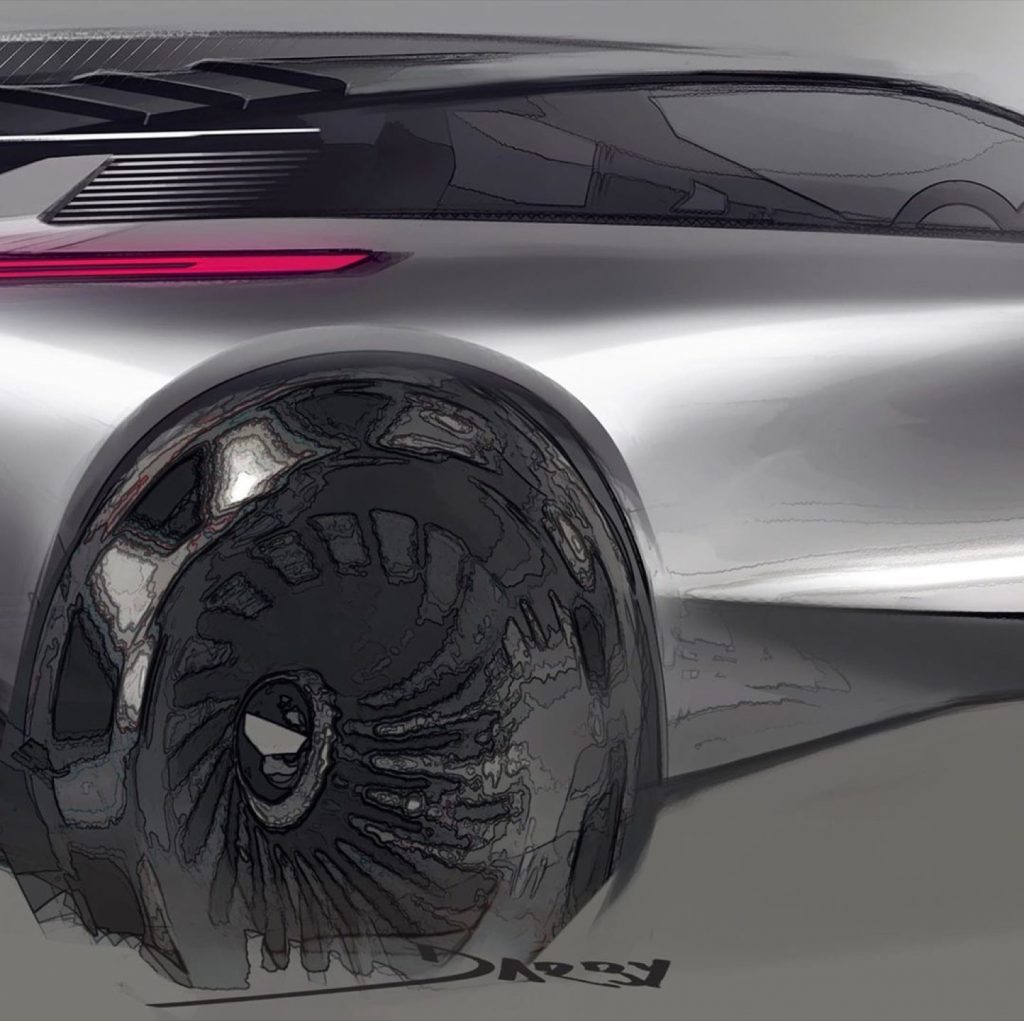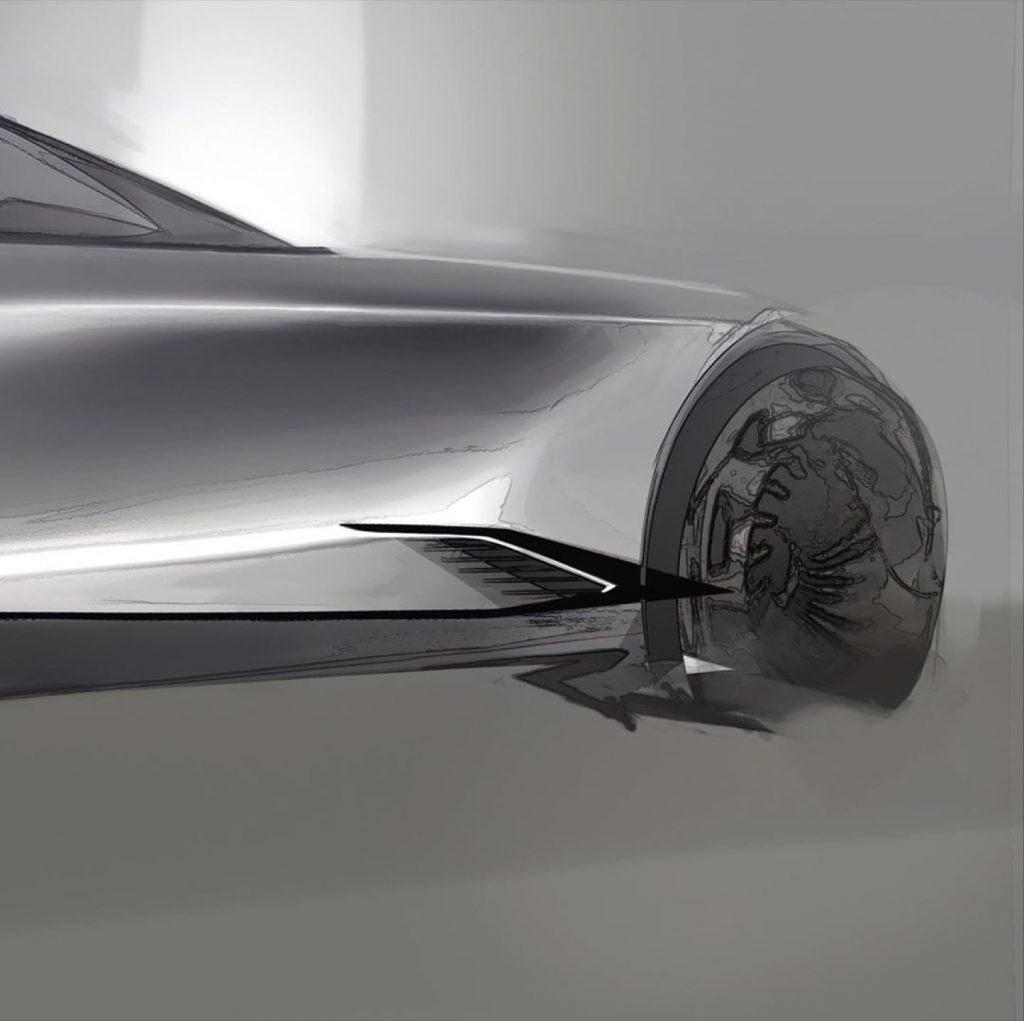 Moving ahead, we find enormous rear wheels occupying the rear fenders, with the tail lamps wrapping into the profile and enhancing the Cadillac crossover concept's visual width. Up top is a vent treatment running down the side of the roof, while the window line finishes with additional horizontal styling lines.
The Cadillac crossover concept pushes the eye forward to an elongated hood line, which is accomplished via the rearward cab proportions as well as a long dash-to-axle ratio. The front wheels once again fill the wheel wells with plenty of alloy, the front overhang is short, while additional vents are added just behind the rear wheel.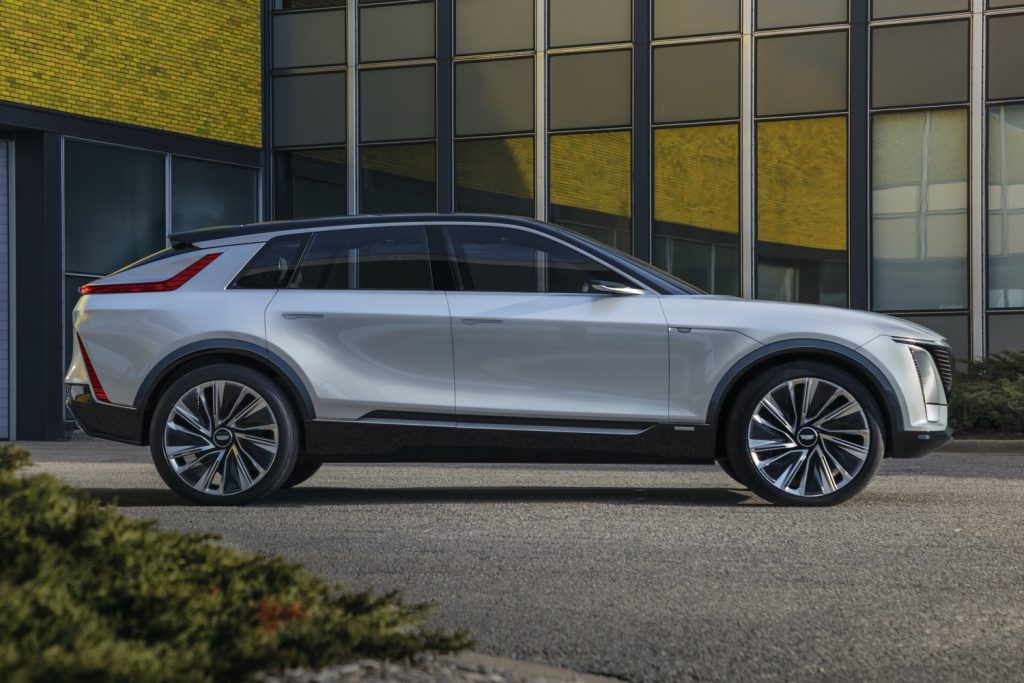 As we stated above, this concept will not see a direct carryover to a production vehicle. However, there are still some parallels to be drawn between this Cadillac crossover concept and the Cadillac Lyriq, especially with regard to the shape of the rear end, as well as the long, low roofline.
Subscribe to Cadillac Society for ongoing Cadillac news coverage.
Cadillac Lyriq Show Car Photos