Some of you may have seen a set of spy shots published elsewhere on interwebs. The photos show a fully-camouflaged prototype, much like the ones we saw a year ago. Well, those who have published these shots claim that the vehicle in question is a prototype of the upcoming high-performance Escalade-V. We're here to tell you that it's not.
The story goes something like this: some thought it curious that a fresh-looking prototype of the new, 2021 Escalade was driving around with full camouflage. Given that the 2021 Escalade was revealed a year ago and just recently went on sale, logic would dictate that this new prototype must be hiding something. So we reached out to our sources to see exactly what was going on.
Turns out that this particular tester isn't actually hiding anything new at all. Instead, it's a leftover prototype from a while ago, and it's testing several items related to the Super Cruise semi-autonomous highway driving system, which will soon be available in the new Escalade.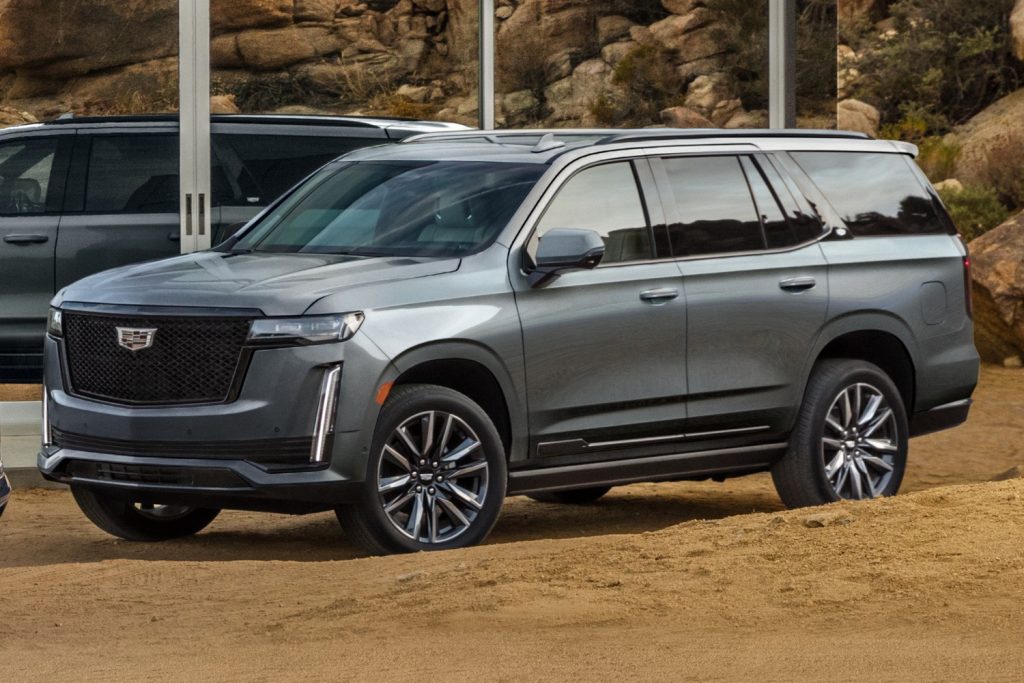 The reason the prototype in question is wrapped in full camo is quite simple: much like there is a cost associated with applying camouflage to a prototype, there is also a cost to remove it. Both are typically done by a team of camo specialists. Given that the Super Cruise-related testing being conducted works just as well with camo as it does without it, there is simply no reason to remove it from this Integrated Release Engineering Vehicle (IREV).
There's also the COVID-19 wildcard thrown into the mix for good measure: some operations are not as widely available as they were during the time before the pandemic, so there's also the possibility that there was simply no one available to remove the camo at the time the engineers needed to conduct the test.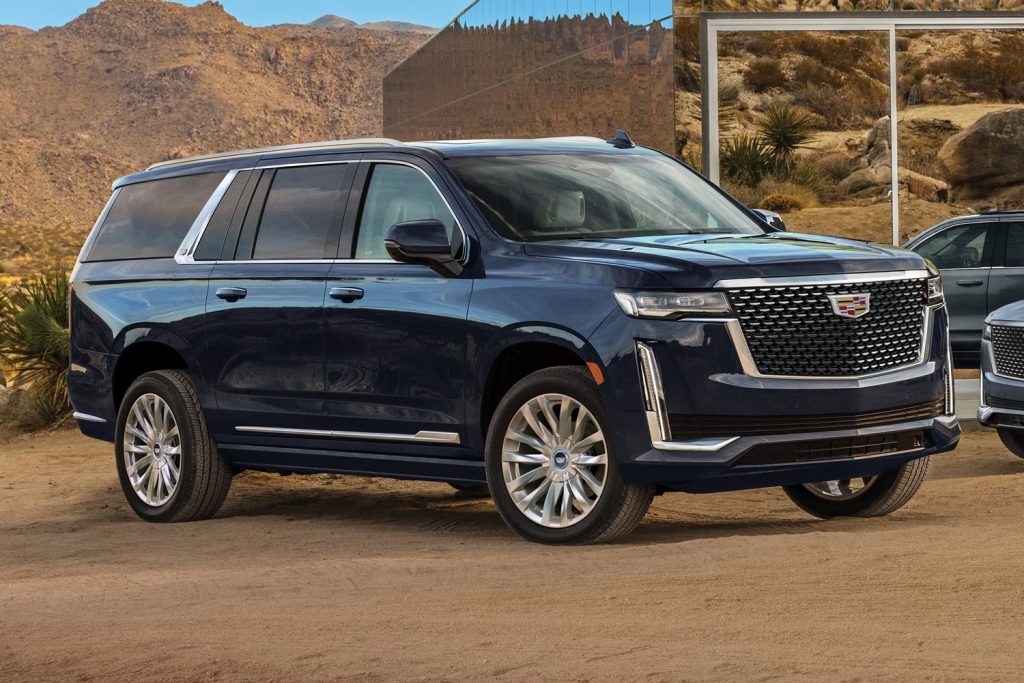 Finally, the vehicle seen here is riding on a set of 22-inch wheels wrapped in Bridgestone Dueler H/T Alenza tires. The wheels are a set of production 14-spoke (double 7-spoke) from either the Luxury or Premium Luxury models, while the rubber is the regular production tire currently being used on the regular Escalade. Meanwhile, the 275/50R22 tire size is simply too "skinny" for the Escalade-V, which will ride on wider rubber.
So, a high-performance Cadillac Escalade-V is planned, but the prototype being labeled as such floating around today and yesterday is simply not it. When it does launch, expect it to feature a supercharged 6.2L V8 Small Block engine similar to the one used in the third-generation CTS-V. The mill is expected to make a maximum 650 horsepower and 650 pound-feet of torque. For the sake of comparison, the naturally-aspirated 6.2L V8 engine in the "regular" Escalade makes 420 horsepower and 460 pound-feet of torque. Expect the Escalade-V to also feature a wider, more aggressive stance, wider rubber and a more robust suspension to accompany the increases in power and torque.
We'll have more on the Escalade-V as details continue to trickle in, so be sure to subscribe to Cadillac Society for more Cadillac Escalade news and around-the-clock Cadillac news coverage.
2021 Cadillac Escalade Photos