A pair of Cadillac CT5-V Blackwing prototypes showed up at a small local car meet in Michigan over the weekend, strutting their stuff with camo-clad body pieces and no small degree of supercharged V8 exhaust goodness.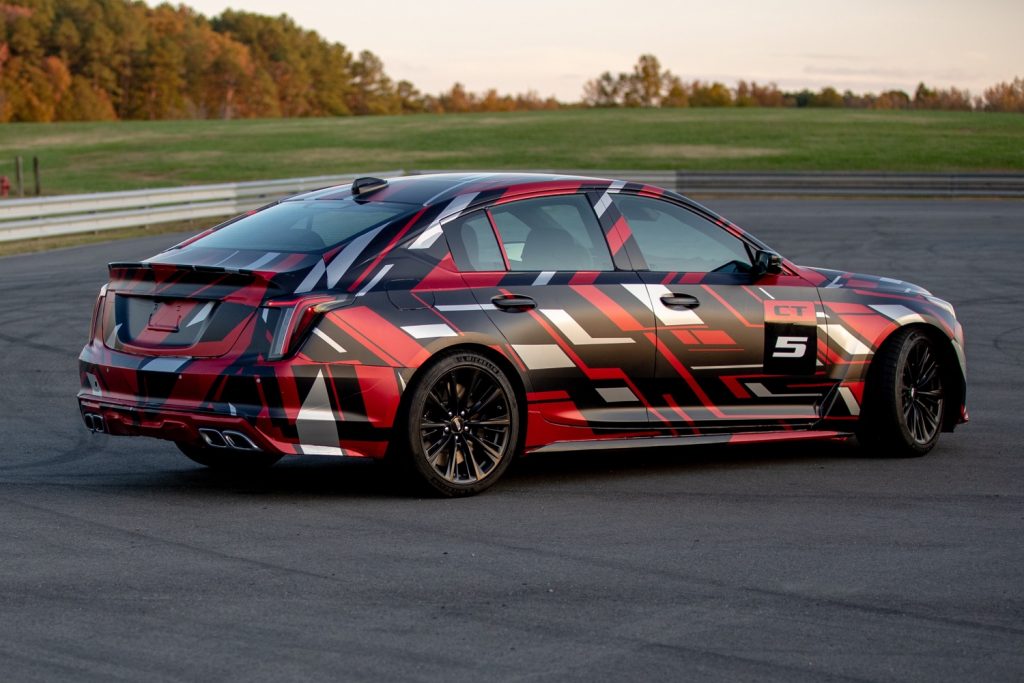 Posted to social media by Instagram user @diyauto, the prototypes were apparently captured at the High Octane Cafe & Bakery, where a selection of enthusiasts were on hand to drink in the sights and sounds of the upcoming Cadillac CT5-V Blackwing performance sedan.
As seen in two videos, the Cadillac CT5-V Blackwing prototypes roll through the parking lot and rev their engines, their exhausts burbling and popping in response. The second video shows the two prototypes leaving the meet, accelerating with the characteristic whine of a supercharged V8 under the hood.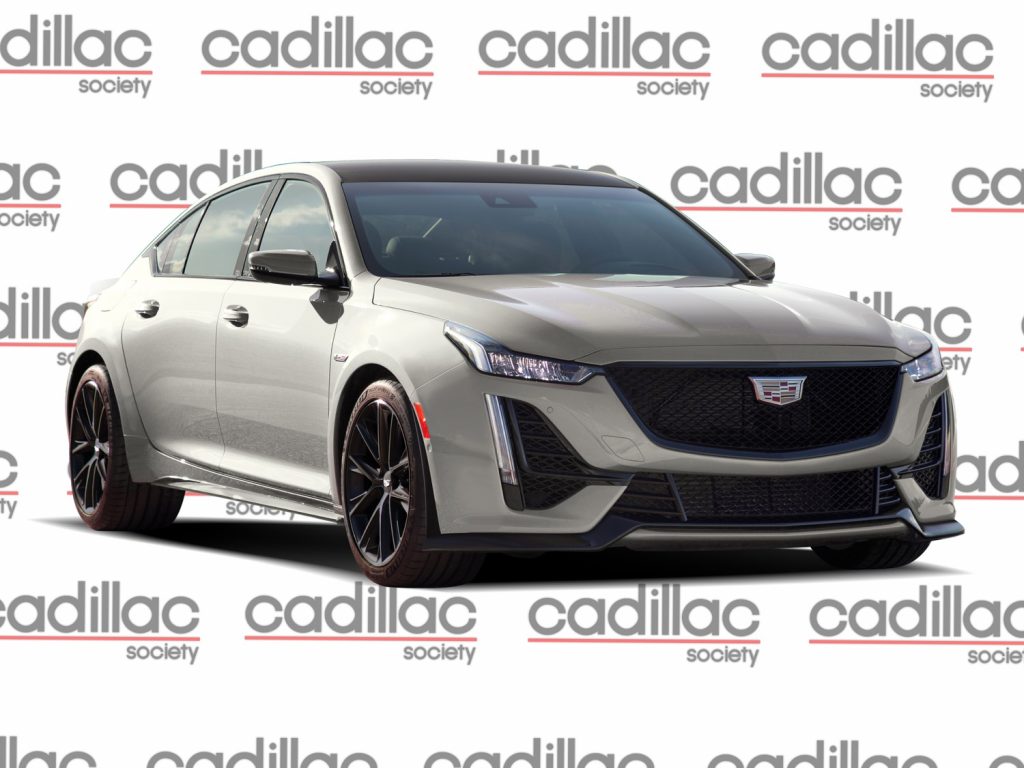 As covered numerous times in the past, the Cadillac CT5-V Blackwing will add a new, high-performance chapter to the CT5 story, swapping in a familiar supercharged 6.2L V8 (production code LT4) gas engine – the same V8 equipped in the third-generation Cadillac CTS-V. When equipped in the CTS-V, this lump-of-go made 640 horsepower and 630 pound-feet of torque. It should also be noted that the CT5-V Blackwing will not offer twin-turbocharged 4.2L V8 (production code LTA) found in the now-discontinued Cadillac CT6-V, despite the turbo V8's use of the Blackwing name.
We also know that the Cadillac CT5-V Blackwing will come standard with a six-speed manual transmission, while buyers who prefer two pedals will have the option for a 10-speed automatic. Further upgrades include better brakes and sharper suspension, while the exterior will rock a revised fascia, new aero bits, and highly flared fenders housing wider wheels and tires.
Unfortunately, the debut of the upcoming Cadillac CT5-V Blackwing was delayed as a result of the COVID-19 pandemic, as has the CT5-V Blackwing's smaller sibling, the Cadillac CT4-V Blackwing. Nevertheless, sound bites like those heard here have us eager for more.
Do you agree? Let us know what you think in the comments, and make sure to subscribe to Cadillac Society for more Cadillac CT5 news and around-the-clock Cadillac news coverage.
Cadillac CT5-V Blackwing Photos