Cadillac brand health is on the rise, despite challenges currently plaguing the automotive market as a whole. That much is according to results of a global brand tracking survey recently presented by Cadillac chief, Rory Harvey, during a call with the media attended by Cadillac Society.
Six metrics were taken into account when looking at an automaker's overall brand health, and Cadillac showed an upward trend in every single area. These five metrics are Opinion, First Choice Consideration, Net Momentum, Brand for Me, Advanced Tech, and Stirs Emotions. Each statistic represented a gain during 2021 over 2020.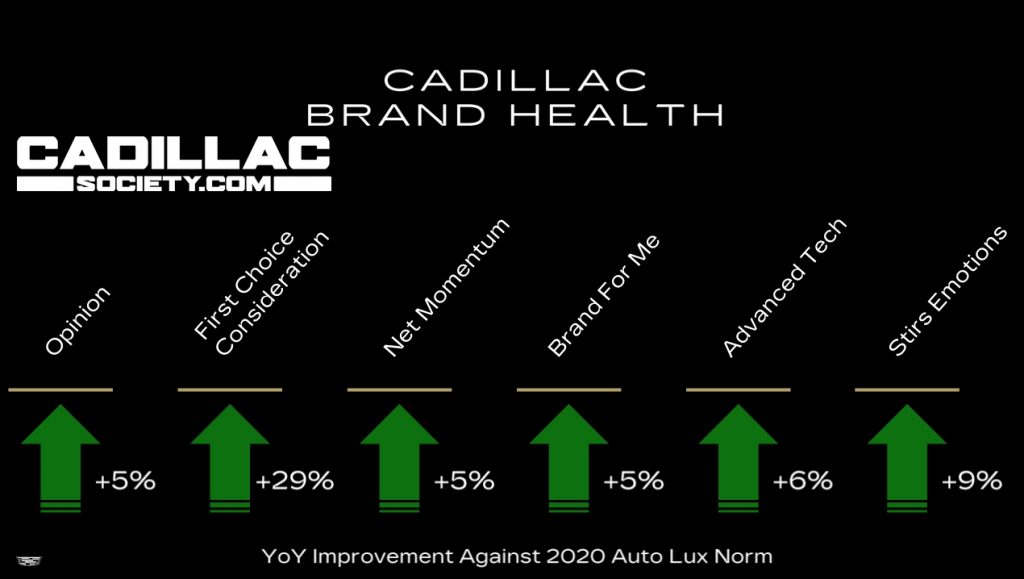 "First Choice Consideration" takes a look at whether potential customers will consider purchasing a Cadillac before other brands. The luxury marque found an uptick of 29 percent in this field. Meanwhile, the "Brand For Me" metric surveys how well potential buyers think that a Cadillac vehicle would suit them, displaying a five percent increase in 2021.
"All the key metrics are moving in a positive direction, so that makes me feel very positive and very upbeat in terms of the foundations we've got," said Rory Harvey, Vice President of Cadillac Global. "If we can get some clear runway ahead without speed bumps, that will give us the opportunity we need in order to succeed going forward."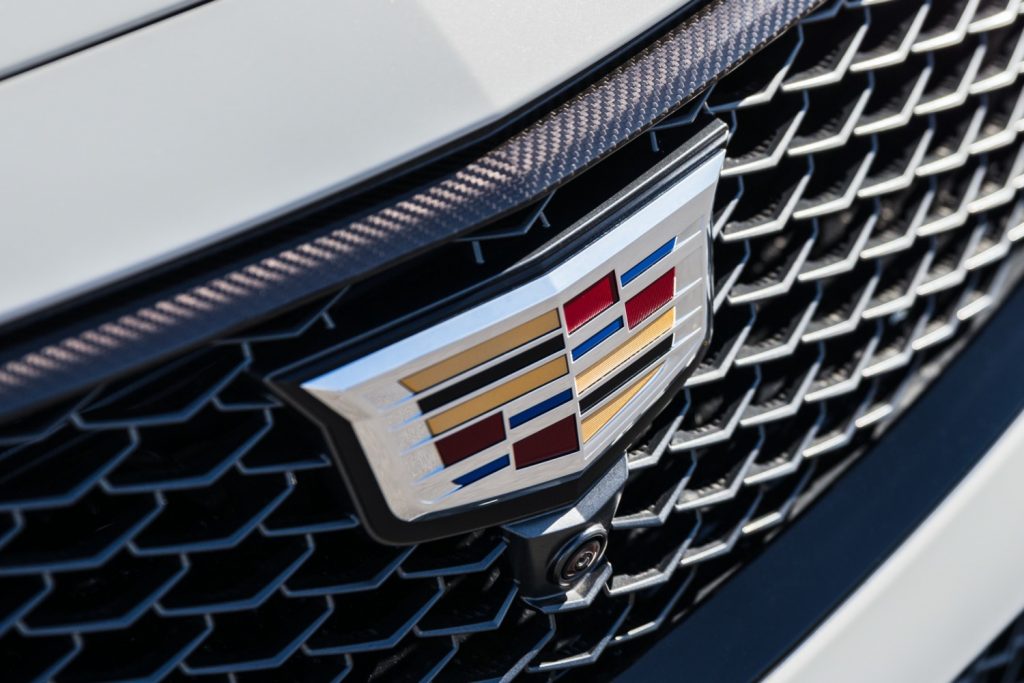 Considering that Cadillac sales have recently experienced a rather significant downward trend, it's easy to assume that the luxury marque's brand health is headed in the wrong direction. It's worth keeping in mind, however, that sales are down largely because there is a severe lack of inventory of Cadillac vehicles at the dealer level due to ongoing complications stemming from the repercussions of the coronavirus pandemic, including the global microchip shortage along with other supplier issues.
Sales Results - Q1 2022 - USA - Cadillac
| MODEL | Q1 2022 / Q1 2021 | Q1 2022 | Q1 2021 |
| --- | --- | --- | --- |
| CT4 | -27.94% | 1,893 | 2,627 |
| CT5 | -23.57% | 3,343 | 4,374 |
| ESCALADE | -34.73% | 6,424 | 9,842 |
| ESCALADE ESV | * | 4,081 | * |
| XT4 | -32.14% | 3,701 | 5,454 |
| XT5 | -43.09% | 4,993 | 8,773 |
| XT6 | -36.89% | 3,780 | 5,990 |
| CADILLAC TOTAL | -24.31% | 28,216 | 37,277 |
In fact, Cadillac elected to idle production of most of its lineup throughout the 2021 calendar year – and even briefly in 2022 – in order to allocate its limited supply of microchips to the continued production of its most popular and revenue-generating vehicle, the Escalade. In fact, the Escalade is the only vehicle that hasn't seen a downward trend in sales volume. Escalade sales increased almost seven percent during the first quarter of 2022, proving that there is still a healthy amount of demand.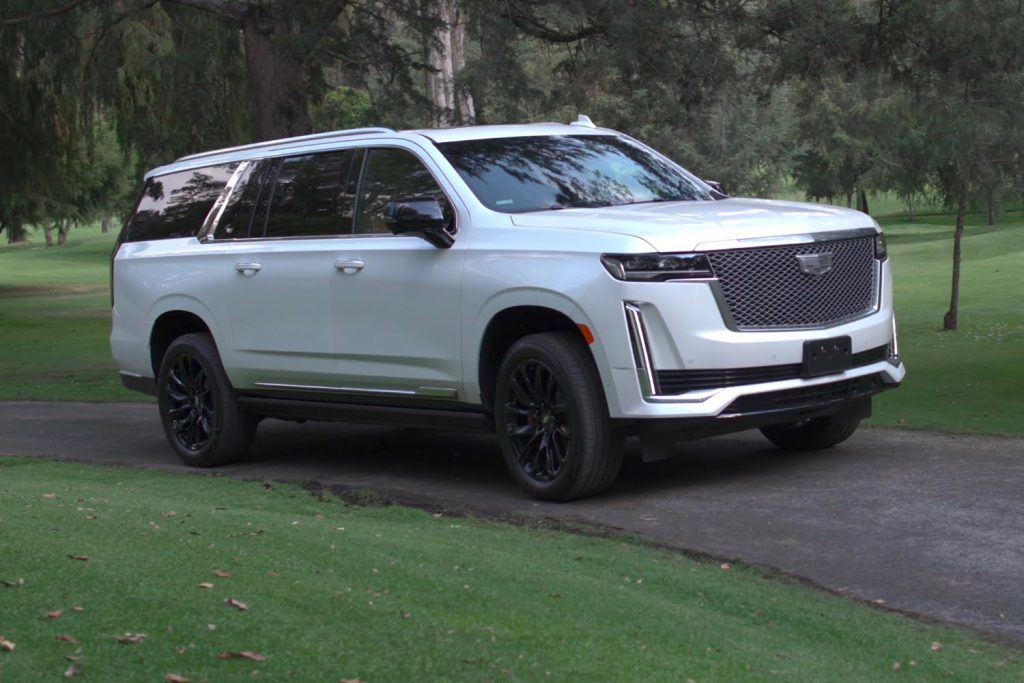 Be sure to subscribe to Cadillac Society for around-the-clock Cadillac news coverage. We also invite you to join the latest discussions in our Cadillac forums.