A custom wide-body Cadillac XT4 has landed at the 2021 Guangzhou Auto Show in China.
According to Auto.163.com, this unique widebody XT4 was developed by Cadillac for show at the 2021 Guangzhou Auto Show, which kicked off on November 18th and will continue through the 28th. The widebody crossover, known officially as the Cadillac XT4 Snow Country Edition, looks ready to tackle tough off-road terrain – which isn't something that can be said of its "regular" production model. The XT4 Snow Country sports large off-road tires with meaty tread, a set of black alloy wheels amusingly named "Racing Man 420", wide body panels to accommodate a wide track, and LED rally lights mounted on the hood.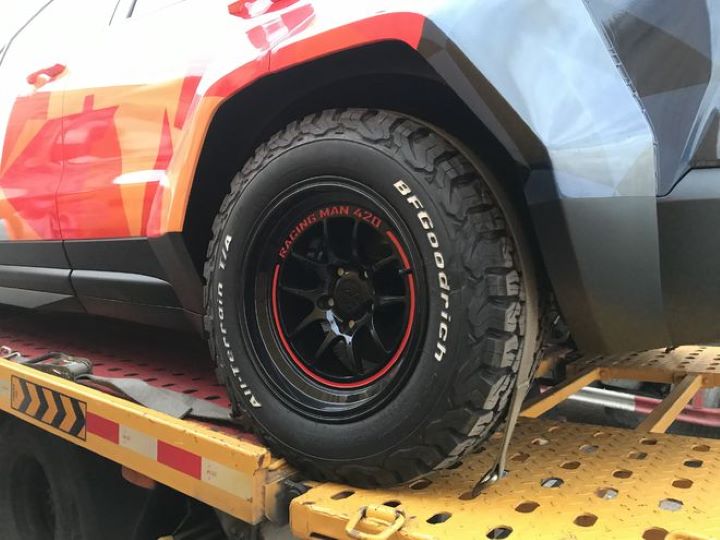 Other customizations include a redesigned front splitter with larger air intake openings, a rear lower diffuser, roof rack cross rails, and a roof-mounted storage box.
The rear end of this widebody XT4 sports the "28T" badgeplate, which is Cadillac's region-specific way of identifying that the vehicle is powered by the turbocharged 2.0L engine (production code LSY), good for 237 horsepower and 258 pound-feet of torque. It's safe to assume that this modified crossover retains the 9-speed automatic transmission from the production model, since it is standard for the XT4 in the Chinese market as well as in North America. It's not clear as of this writing whether Cadillac made any alterations to the powertrain on the XT4 Snow Country.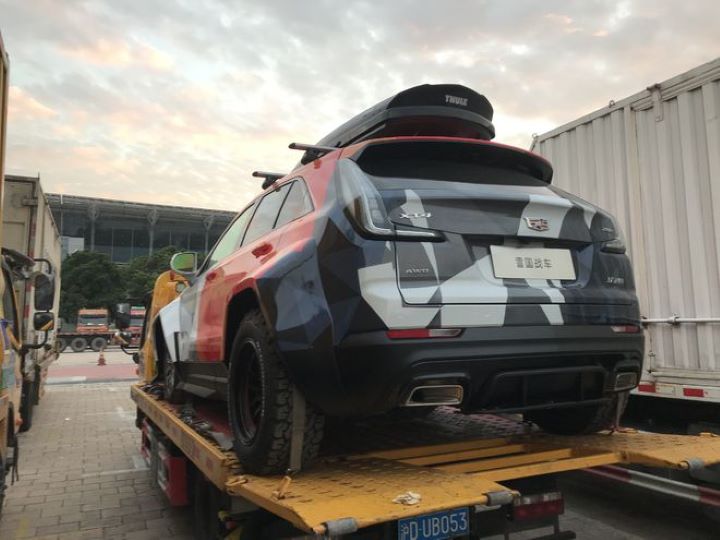 It appears to be that the XT4 Snow Country Edition is simply a show vehicle (aka concept) and will not enter production in China or anywhere else. For auto expos such as the Guangzhou show, automakers often build a one-of-a-kind show vehicle to drum up interest and gain attention among the public. In doing so, automakers must often exaggerate the build in order to draw even more attention.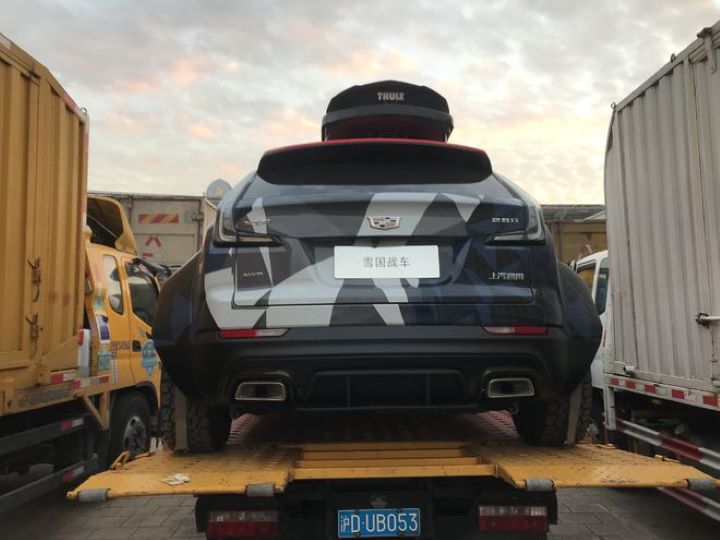 The likelihood of seeing a widebody XT4 out in the wild isn't high, but this is definitely an interesting take on customizing Cadillac's smallest crossover.
Want to stay up to date on all things Cadillac? Subscribe to Cadillac Society for more Cadillac XT4 news and around-the-clock Cadillac news coverage.