Most of the discussion about the new 2022 Cadillac CT4-V Blackwing and CT5-V Blackwing ultra-high-performance luxury sedan that made their debut earlier this week understandably revolves around their engines, power outputs, acceleration times and maximum speeds. However, they also signal what appears to be a move away from Bose to AKG audio systems.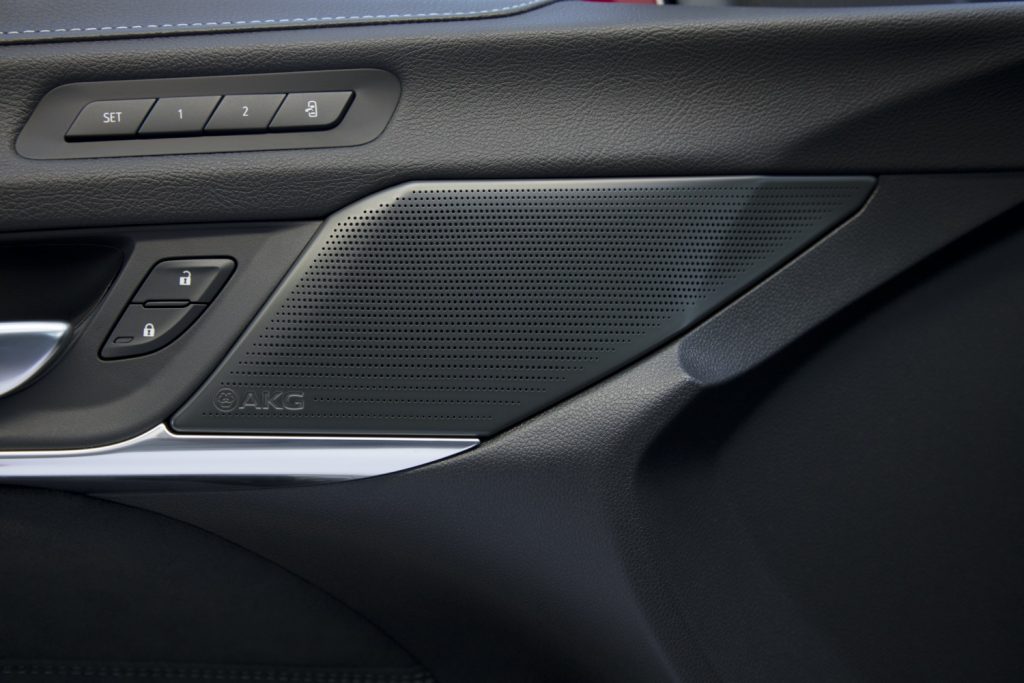 In the past, Cadillac executives have responded to a question on this subject posed by Cadillac Society by saying that they could not confirm or deny plans to move from Bose to AKG audio equipment due to "strategic reasons". Yet it seems to be happening.
Up until the 2020 model year, all Cadillac models were fitted with Bose speakers, either as standard or as an option. Then along came the 2021 Cadillac Escalade full-size luxury SUV, which featured base and optional hi-fi systems from AKG.
AKG audio is also now offered on the two Blackwing models – a 14-speaker system for the CT4-V Blackwing and a 15-speaker system in the case of the CT5-V Blackwing. This is in contrast to the non-Blackwing CT4 and CT5 models in each range: both are shipped standard with a non-branded option, and both are offered with a Bose Premium Audio system as an upgrade. Despite the identical name, they differ slightly. The CT4 gets a 14-speaker Bose Surround Sound system, while the CT5 gets 15-speaker Bose Performance Series audio.
All other Cadillac CT4 and Cadillac CT5 sedans, including the non-Blackwing V-Series cars, predate the new Blackwing models. So does the 2021 Escalade. Clearly, Cadillac's policy until very recently was to use Bose, but evidence suggests that AKG audio will play a prominent role in future models.
Want to stay up to date on all things Cadillac? Then be sure to subscribe to Cadillac Society for more Cadillac CT4 news, Cadillac CT5 news and around-the-clock Cadillac news coverage. We also invite you to join the latest discussions in our Cadillac forums.
2022 Cadillac CT4-V Blackwing Photos
2022 Cadillac CT5-V Blackwing Photos