Cadillac Super Cruise outscored all other active driving assistance systems on the market in a recent Consumer Reports study, including Tesla Autopilot.
The product review site first performed an industry-wide performance analysis of available active driving assistance systems back in 2018, which also ended with Cadillac Super Cruise on top. The key to Super Cruise's consistent performance in the stringent study, Consumer Reports says, are the infrared cameras that actively monitor the driver's face to ensure they are paying attention to the road ahead.
"Even after two years, Cadillac's Super Cruise remained our top-rated system because, when turned on, it uses direct driver monitoring to warn drivers that appear to have stopped paying attention to the road," the publication claims.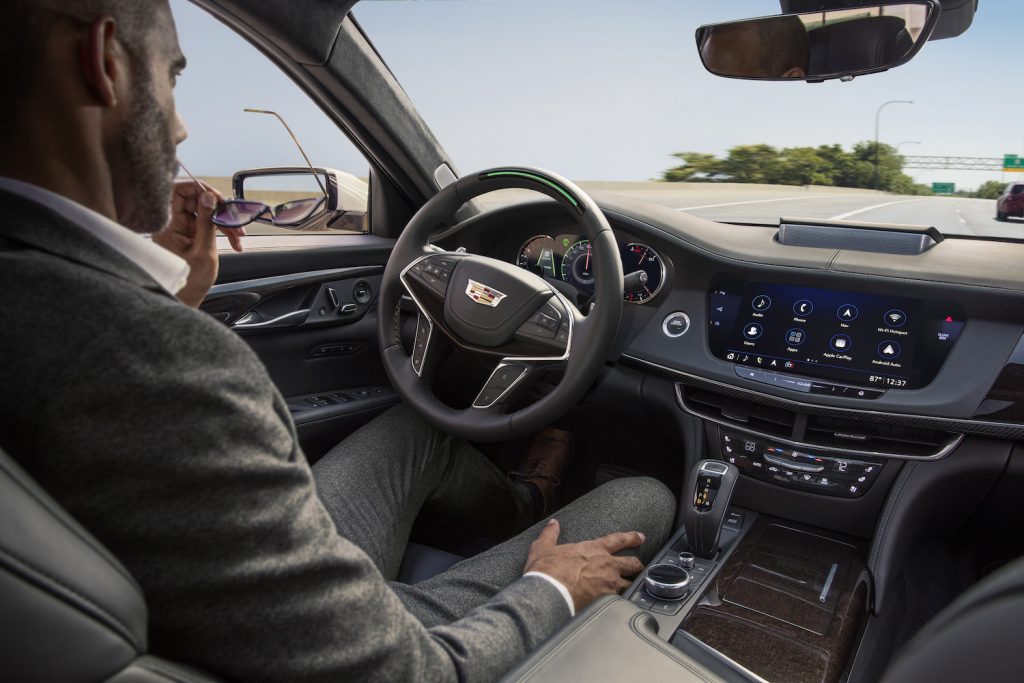 For this study, Consumer Reports compared 17 different active driving assistance systems at its private test track and on nearby public roads. Its automotive experts performed 36 separate tests on the systems, evaluating them on various performance factors such as steering input, speed control and, most importantly, how well they keep the driver safe and engaged with the driving task. They then broke their overall performance down with five 0-10 scores: Capabilities and Performance, Keeping the Driver Engaged, Ease of Use, Clear and Safe to Use and Unresponsive Driver.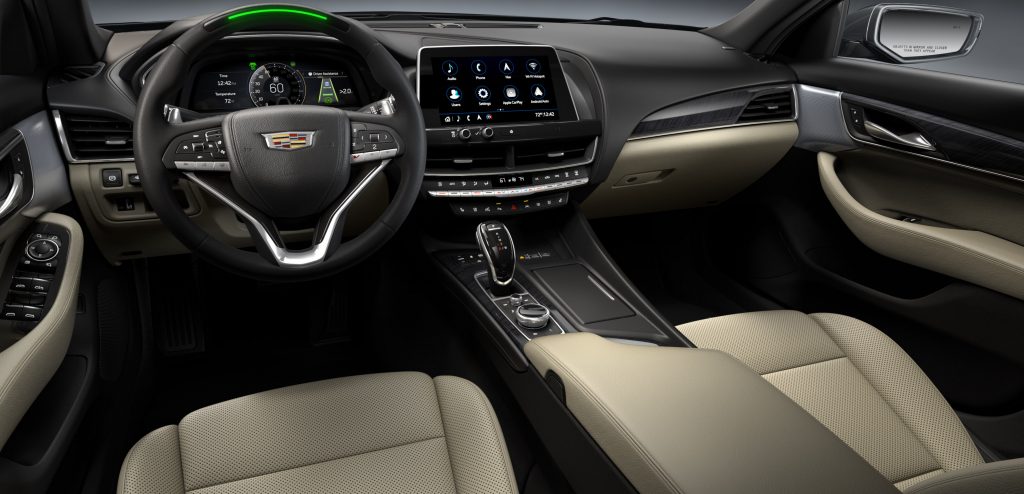 Cadillac Super Cruise scored an 8 out of 10 in the Capabilities and Performance category, finishing second to Tesla Autopilot, which received a 9 out of 10. It also topped the most critical categories, Keeping the Driving Engaged, Clear When Safe to Use and Unresponsive Driver, by a wide margin, far outscoring all competing systems thanks to its driver-facing cameras and monitoring software.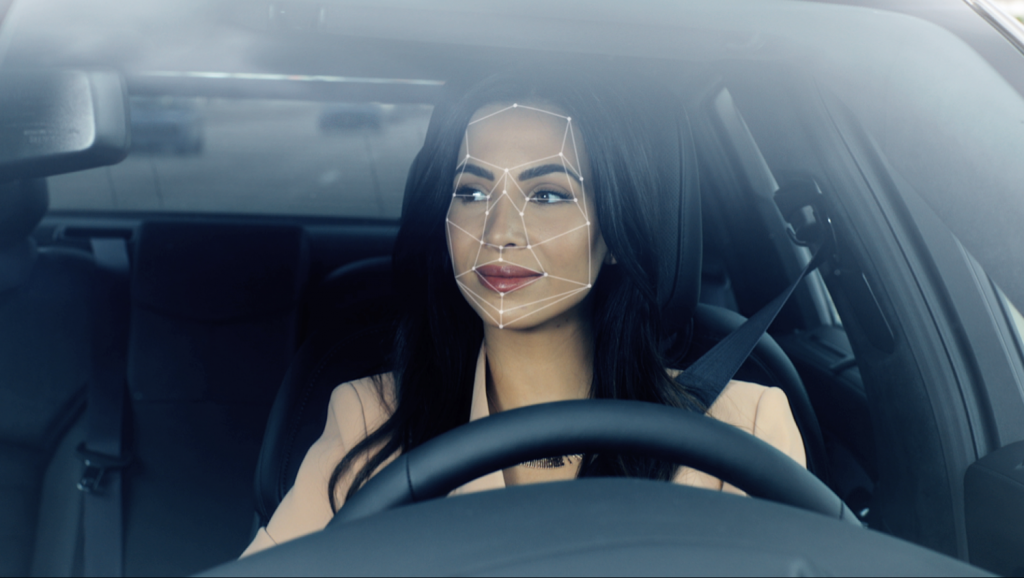 "A good system should also make it clear when the driver needs to take over the steering," Consumer Reports said. "Cadillac's system not only alerts the driver clearly that it is disengaging—changing its alerts from solid green to flashing blue—but also in some situations can alert the driver well in advance that they'll need to take over."
Super Cruise also received bonus points for its pre-downloaded mapping data, which ensures the vehicle knows exactly what lies ahead and isn't relying solely on cameras and sensors to read the road. This can also enables the system to know exactly when it needs to disengage (like when a highway is ending, for example), giving the driver plenty of time to prepare to take over the controls.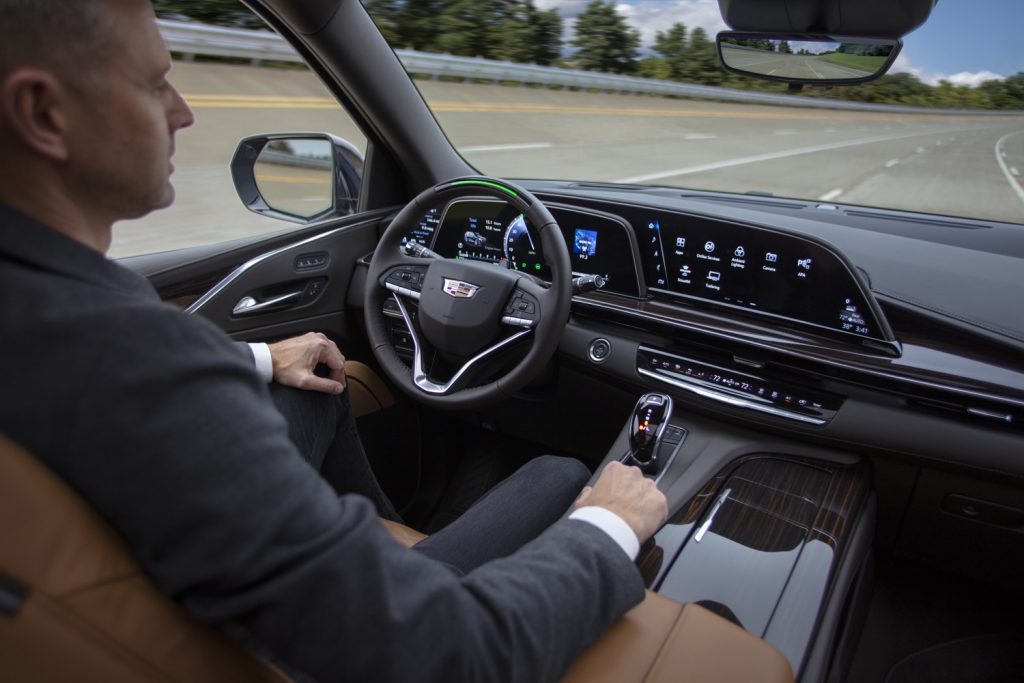 Overall, Consumer Reports gave Cadillac Super Cruise a score of 69 out of 100, while Tesla Autopilot trailed it with a score of 57 out of 100. The publication tested Cadillac Super Cruise on a CT6 sedan, which is now out of production. Super Cruise is currently available on the Cadillac CT4 and CT5 sedans, as well as the new 2021 Cadillac Escalade. Many future Cadillac vehicles will also feature the advanced driving assistant, including the Cadillac Lyriq EV.
Subscribe to Cadillac Society for more Cadillac Super Cruise news, Cadillac Escalade news, and around-the-clock Cadillac news coverage.