Cadillac has been at the forefront of automotive design for well over 100 years, introducing some of the most iconic and timeless vehicle shapes the world has ever known. Now, we're taking a moment to appreciate a slice of Cadillac design history with the following old-school concepts.
Recently posted by Cadillac's parent company, General Motors, to the official General Motors Design Instagram account (@generalmotorsdesign), these classic Cadillac design concepts are pure Americana cool, showing where the luxury brand was headed in terms of aesthetics several decades in the past.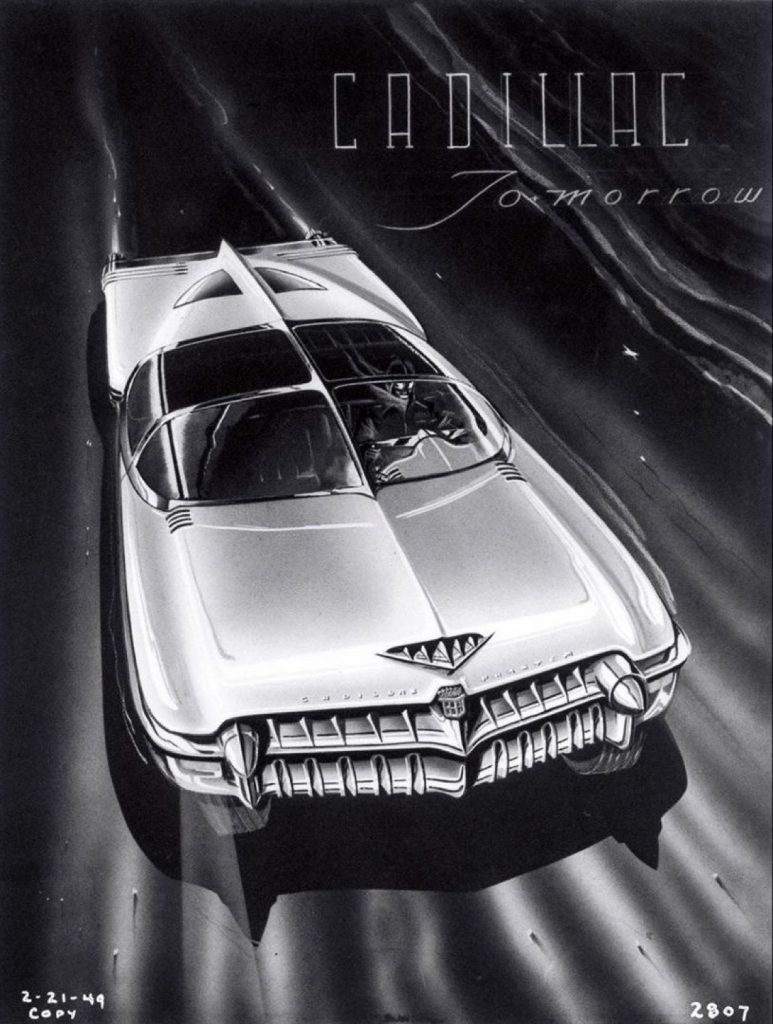 The Cadillac concepts include three images, with illustrations from J.R. Schemansky and Irv Rybicki, the latter of whom would go on to serve as vice president of General Motors design on August 1st, 1977. Rybicki was the third person to hold the title, and would do so until his retirement in 1986.
The three historic Cadillac designs featured here show off some very cool retro futuristic cues, with the vehicles seen in motion and a black-and-white color scheme utilized. Each concept was created in 1949, previewing some of the features destined for the Cadillac production vehicles that would follow, with fins, Dagmar bumpers, long, wide proportions, and plenty of chrome leading the way forward.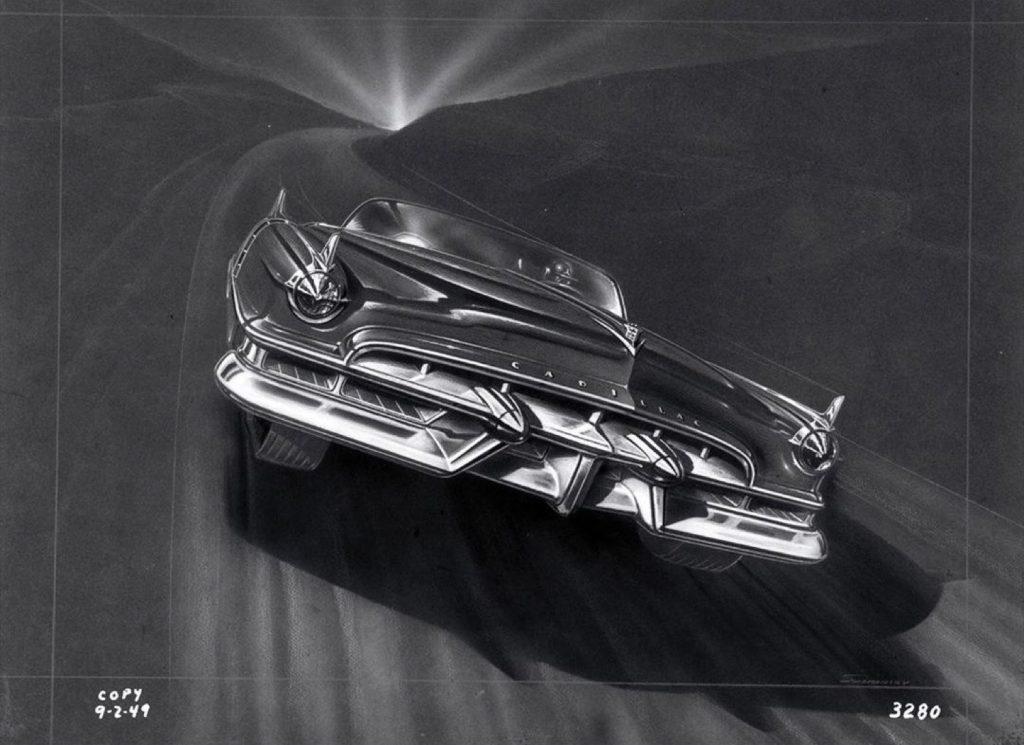 What's more, these Cadillac design concepts help to convey the cool, yet powerful attitude that drove the Cadillac image, with sleek vehicles motoring down the road with unmistakable presence, smiling drivers behind the wheel, enjoying the open air.
General Motors purchased Cadillac in 1909, and in 1927, GM is credited with creating the automotive industry's first design department. Prior, most automakers handed over styling duties to engineers who were more concerned with reducing cost and maximizing functionality than they were with aesthetics. However, with the foundation of GM's Art and Color Section, later known as the Styling Section, the status quo was upended, paving a way forward for Cadillac design ideas to rewrite the book on luxury and refinement.
What do you think of these historic Cadillac design concepts? Let us know in the comments, and make sure to subscribe to Cadillac Society for ongoing Cadillac news coverage.