The twin-turbo 4.2L V8 (engine code LTA) found in the Cadillac CT6-V is one of the most advanced, tech-forward powerplants the brand has ever offered. However, despite all its impressive engineering and hand-built craftsmanship, it looks like the Blackwing V8 in this particular CT6-V failed with less than 2,000 miles on the clock.
The news comes from a viral post made by TikTok user @daddyoftwo__, who shot a quick snippet of the twin-turbo Blackwing V8 on the floor of a shop, with his Cadillac CT6-V hovering above on a lift. The engine, transmission, subframe, and front suspension have all been removed.
"Not even 2,000 miles on this hundred-thousand dollar car, CT6-V limited edition," the user narrates. "Needs a new engine."
Understandably, the user sounds pretty disappointed that his high-dollar luxury sports sedan already needs a major repair. Details on what happened and why the engine needs replacement were not provided.
Nevertheless, Cadillac seems quite proud of the engine. As we covered previously, the automaker recently sent out 3D-printed Blackwing engine models to Cadillac CT6-V customers as a small thank you gift.
Although it was developed with high hopes to take on the DOHC V8s of rivals from Audi, BMW, and Lexus, the twin-turbo 4.2L V8 Blackwing engine was limited in application to just two models, namely the Cadillac CT6-V and the Cadillac CT6 Platinum. Output is rated at 550 horsepower and 640 pound-feet of torque in the former, and 500 horsepower and 574 pound-feet of torque in the latter.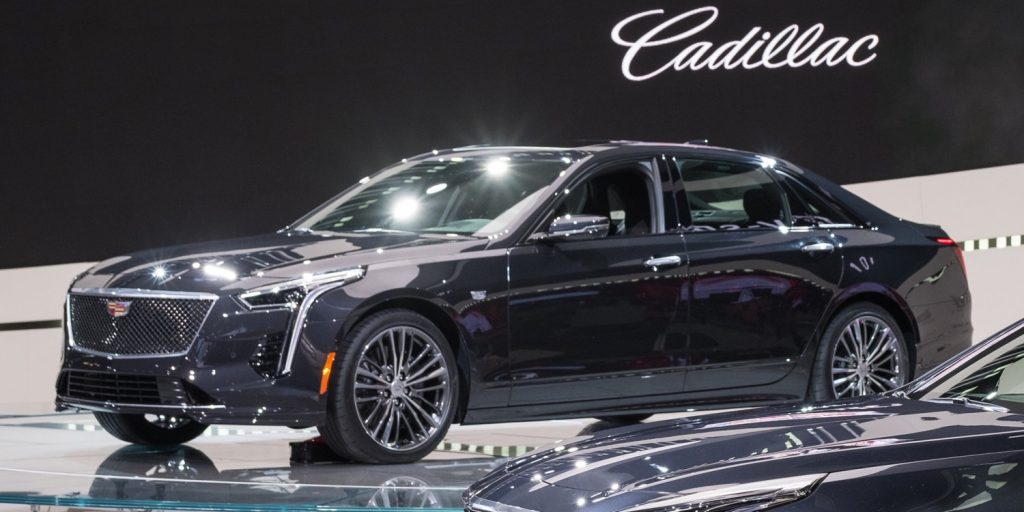 The engine will not be used in any other Cadillac products going forward – even the forthcoming Cadillac CT4-V Blackwing and Cadillac CT5-V Blackwing. The CT4-V Blackwing will be equipped with the twin-turbocharged 3.6L V6 (engine code LF4), while the Cadillac CT5-V Blackwing will be equipped with the supercharged 6.2L V8 (engine code LT4).
Subscribe to Cadillac Society for more Cadillac CT6 news and around-the-clock Cadillac news coverage.
This post was created in collaboration with our sister site, GM Authority.