When the 2020 Cadillac CT5-V was originally revealed earlier this year, it was estimated to make 355 horsepower (265 kW) at 5600 RPM and 400 pound-feet of torque (542 Nm) at 2400-4400 RPM. But the new performance-oriented sedan will make more than that when it reaches the market in early 2020, though only by slightly.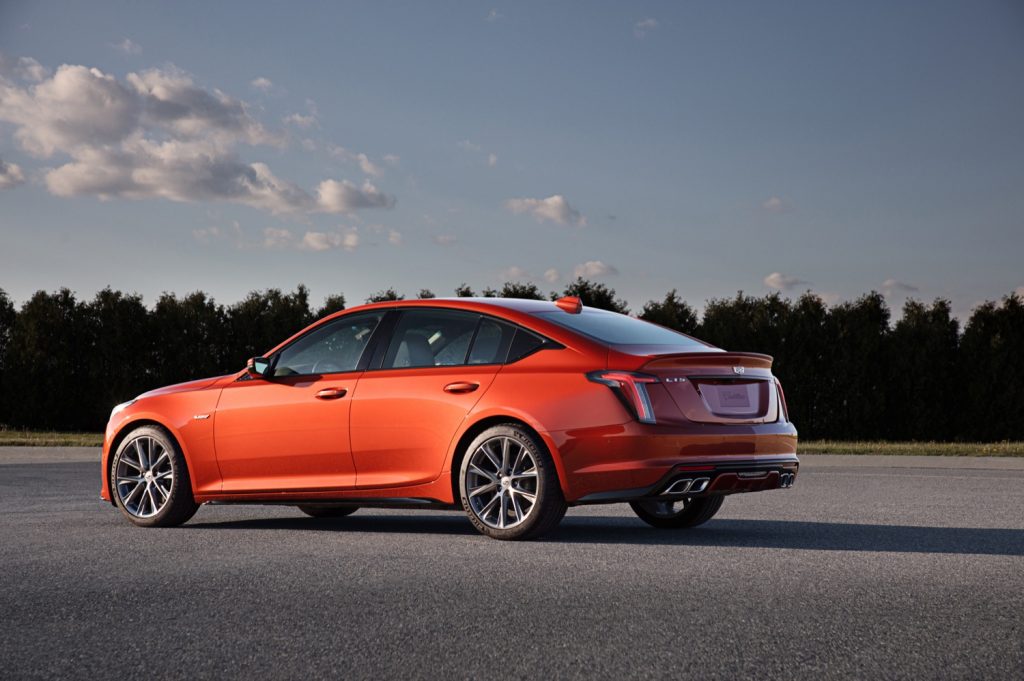 According to information gathered by Cadillac Society, the Cadillac CT5-V will reach the market with an SAE-certified 360 horsepower (268 kW) at 5400 RPM and 405 pound-feet (550 Nm) of torque at 2350-4000 RPM. Hence, the Society of Automotive Engineers (SAE) has rated the vehicle five horsepower and pound-feet of torque higher than Cadillac estimated. Even better, the SAE figures peg those maximum power and torque figures as being available 200 RPM and 50-400 RPM lower in the rev band, respectively.
To note, the 2020 Cadillac CT5-V features the twin-turbo 3.0L V6 engine (production code LGY) mated to a new 10-speed automatic transmission and an electronic limited-slip rear differential. Rear-wheel-drive is standard while all-wheel-drive is optional.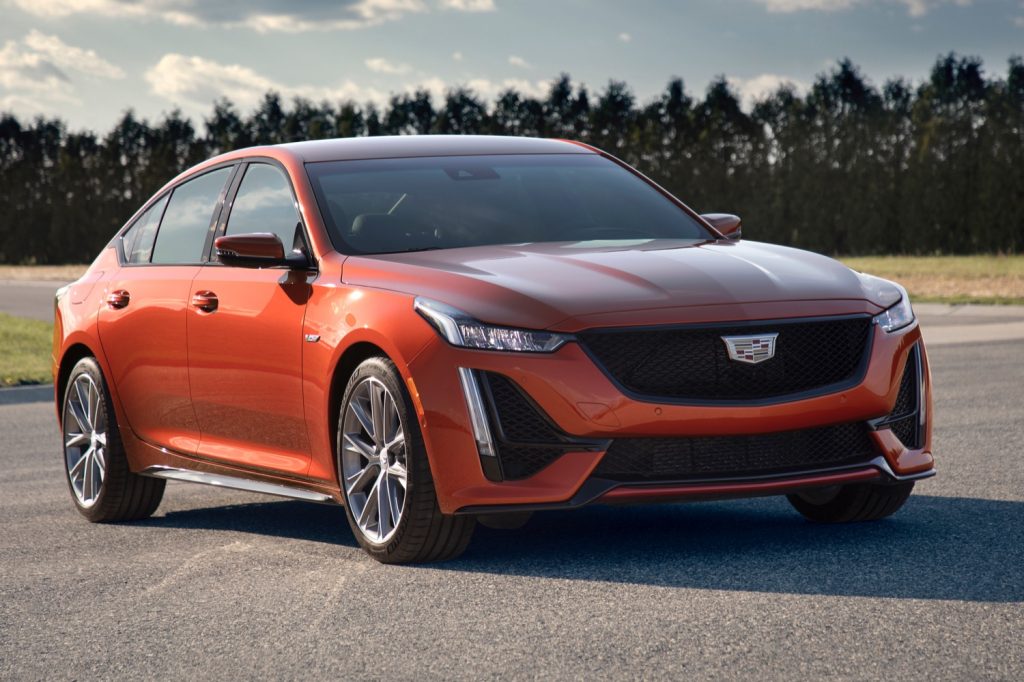 Also standard on the 2020 Cadillac CT5-V are various chassis upgrades, including as the V-Series performance suspension with fourth-generation Magnetic Ride Control, Performance Traction Management, Vehicle Control Mode with customizable V-Mode, and a front braking system from Brembo. A set of 19-inch wheels is standard, with RWD models wrapping those wheels in summer-only performance tires, while AWD models featuring all-season tires.
The exterior features dark accents, V-Series mesh grilles, unique rear diffuser and quad exhaust tips that we already showed you on this Velocity Red CT5-V.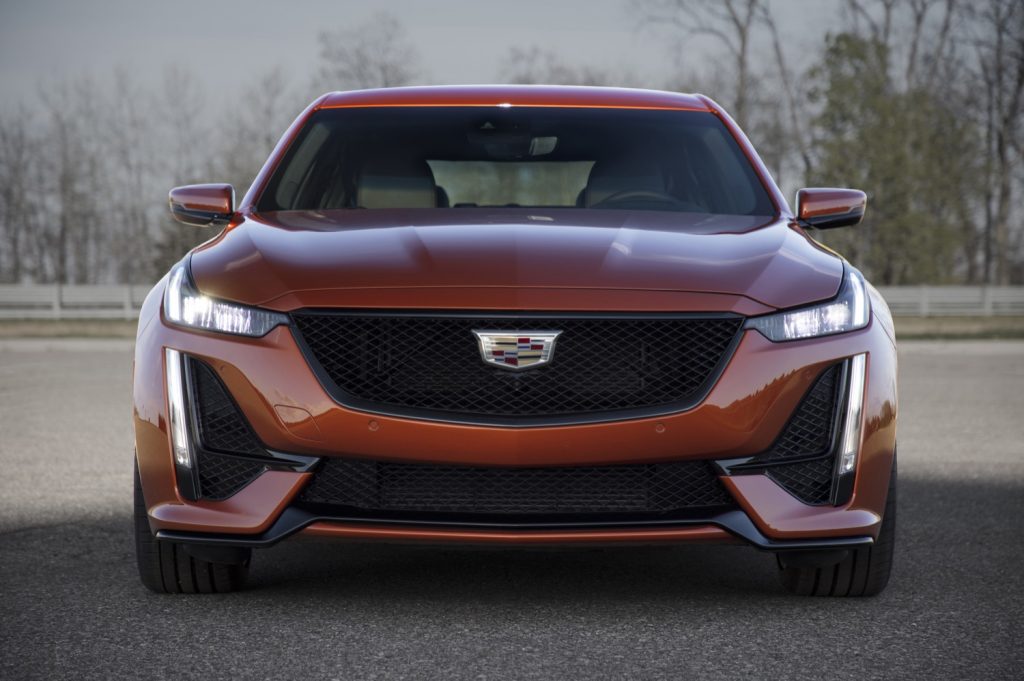 Inside, a unique performance persona instrument cluster and V-Mode steering wheel control join an all-new interior that debuted with the regular Cadillac CT5.
The 2020 Cadillac CT5-V creates a two-tier V-Series model lineup, wherein the first tier is represented by a more accessible model such as the CT5-V, while the second tier is represented by a significantly higher performance model in the form of the rumored CT5-V Blackwing. The former is essentially a replacement for the outgoing V-Sport models, while the latter succeeds the full-bore V-Series models. So those desiring even higher levels of performance will probably want to wait for the upcoming CT5-V Blackwing model.
The 2020 Cadillac CT5-V is expected to go on sale in the first quarter of the 2020 calendar year, while the CT5-V Blackwing is currently in development and has yet to be revealed. Even so, our sources tell us that, as of this writing, the super sedan is roughly 15-18 months from launch.
Until then, be sure to subscribe to Cadillac Society for more Cadillac CT5 news, and Cadillac news coverage, and don't forget to join the discussion in our Cadillac forums and Cadillac CT5 forums.
2020 Cadillac CT5-V Photos
2020 Cadillac CT5-V Blackwing Photos