The supercharged 2023 Cadillac Escalade-V has drawn plenty of interest since its introduction, including from the rapper Maffio, who had a chance to get up close and personal with the high-performance SUV in a new ad spot.
Maffio is a Dominican urban music producer, composer and artist with several Grammy awards and Double Platinum hits under his belt. This short video showcases the popular musical artist's reaction the 2023 Cadillac Escalade-V, which he seems to be thoroughly impressed with. "Let me show you what it takes to be undeniably iconic," Maffio says at the start of the video, weaving in the luxury marque's latest catchphrase, "Be iconic."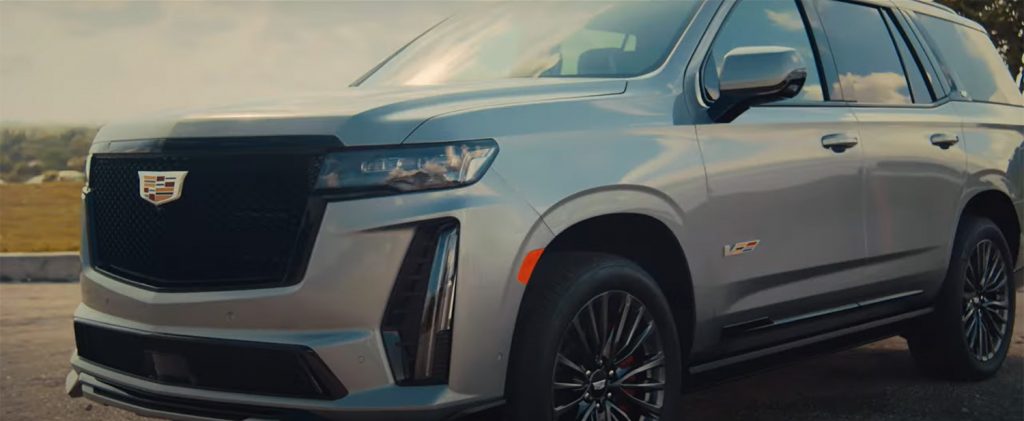 The video goes over several highlights that make the Escalade-V "iconic," including its hand-built supercharged engine and its borderline overkill power specifications. "I've gotta make a beat out of this," Maffio cries upon hearing the Escalade-V roar under heavy throttle. From what we know, Maffio has yet to make said beat, but we digress.
The Cadillac Escalade-V's engine and styling are certain something to be impressed with. Under the hood, the supercharged 6.2L V8 engine (production code LT4) is tuned to deliver a whopping 682 horsepower and 653 pound-feet of torque, giving the full-size luxury SUV the ability to sprint from zero to 60 mph in approximately 4.4 seconds. "Now that's fast," Maffio says as the Escalade-V charges down the road.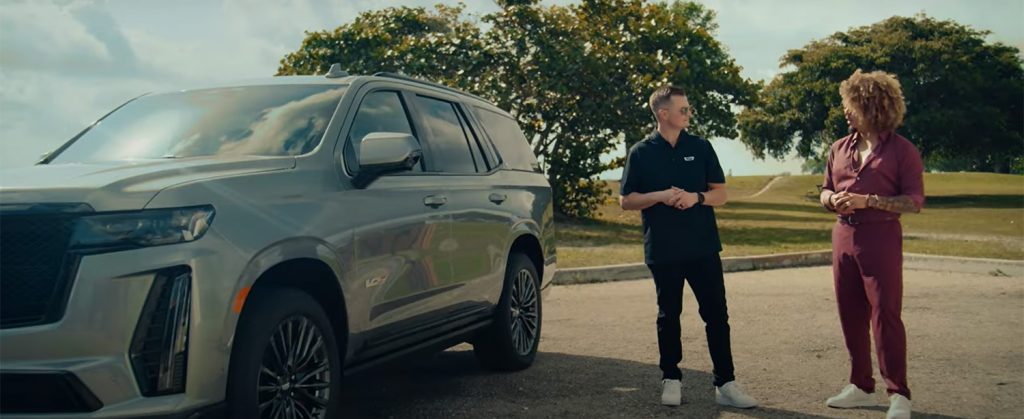 The 2023 Cadillac Escalade-V features a more aggressive exterior treatment to set it apart from the "regular" Escalade and make its design language more congruent with that of other V-Series models. It borrows elements from the Blackwing super sedans, including a race car-like front splitter, rear diffuser and blacked-out exterior trim elements.
Check out Maffio's reaction to the 2023 Cadillac Escalade-V in the video below.
Subscribe to Cadillac Society for the latest Cadillac Escalade news and around-the-clock Cadillac news coverage. We also invite you to join the latest discussions in our Cadillac forums and Cadillac Escalade forum.
Cadillac Escalade-V Photos