Frank Kent Cadillac in Arlington, Texas, is hosting a 1966 Cadillac DeVille with a rather interesting history in hip hop. Not only has this particular sedan starred in a music video, but it was also owned by none other than rap legend Snoop Dogg, who recently parted with the classic car.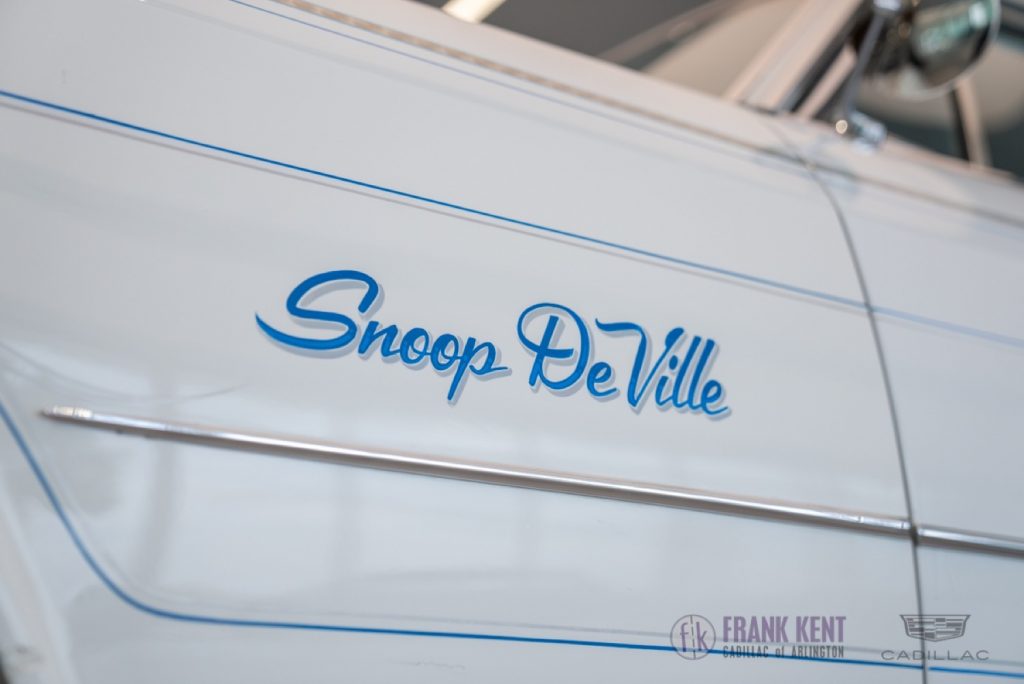 The "Snoop DeVille," as it's colloquially known, was the vehicle of choice for Snoop's late uncle Junebug. Unfortunately, Snoop himself pushed it a bit too hard and blew the engine, after which it became a very flashy pavement ornament in his car lot, until it was finally sold. After it changed hands, the engine was replaced and the sound system upgraded, before being sold again in 2022. Now, it's sitting at Frank Kent Cadillac as a centerpiece in the dealer's showroom.
The 1966 Cadillac Snoop DeVille rides on a set of Ansati Snakeskin textured wheels, which complement its classy white exterior. Look closely to find platinum pinstriping throughout, paired with a bespoke custom interior that's furnished to the nines – and even includes light fixtures inside the C-pillars, and a crystal chandelier swinging from the headliner. How very Snoop of this car.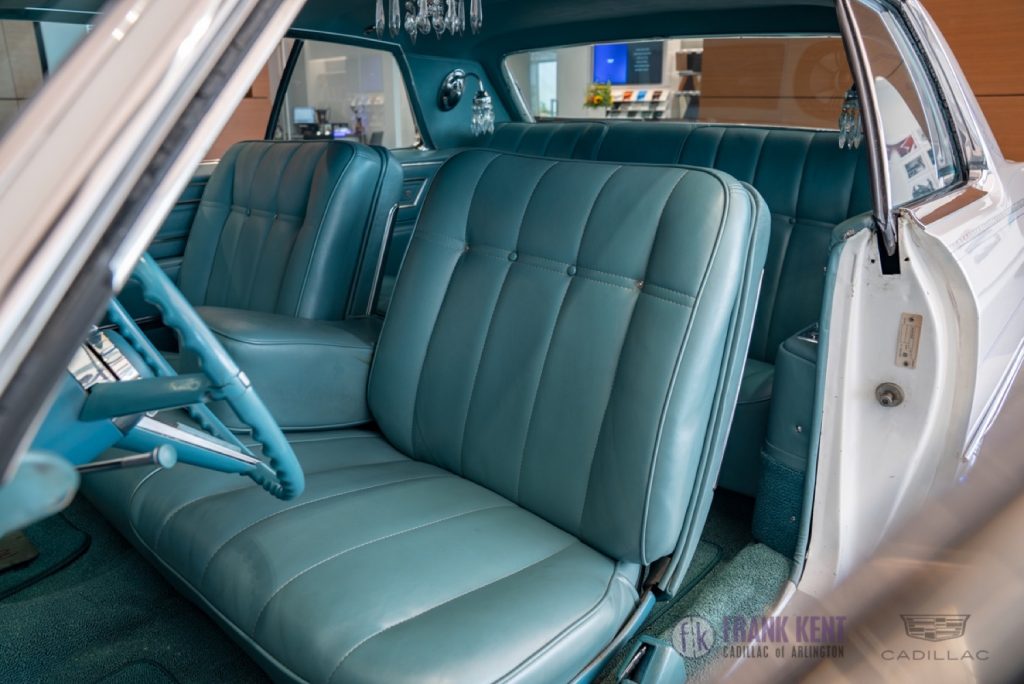 Even the window glass has a slight blue tint to pull it all together. In fact, the interior of this vehicle is so over-the-top, it earned the "Best Interior" award at the Third Annual General Motors All-Car Showdown at Paramount Studios in 2006, an event that was hosted by Shaquille O'Neal.
This 1966 Cadillac has shared the screen with Snoop Dogg in the past, having starred in 50 Cent's "P.I.M.P. Remix" music video, released in 2003. The Snoop DeVille is just as stylish today as it was two decades ago on the hip hop scene.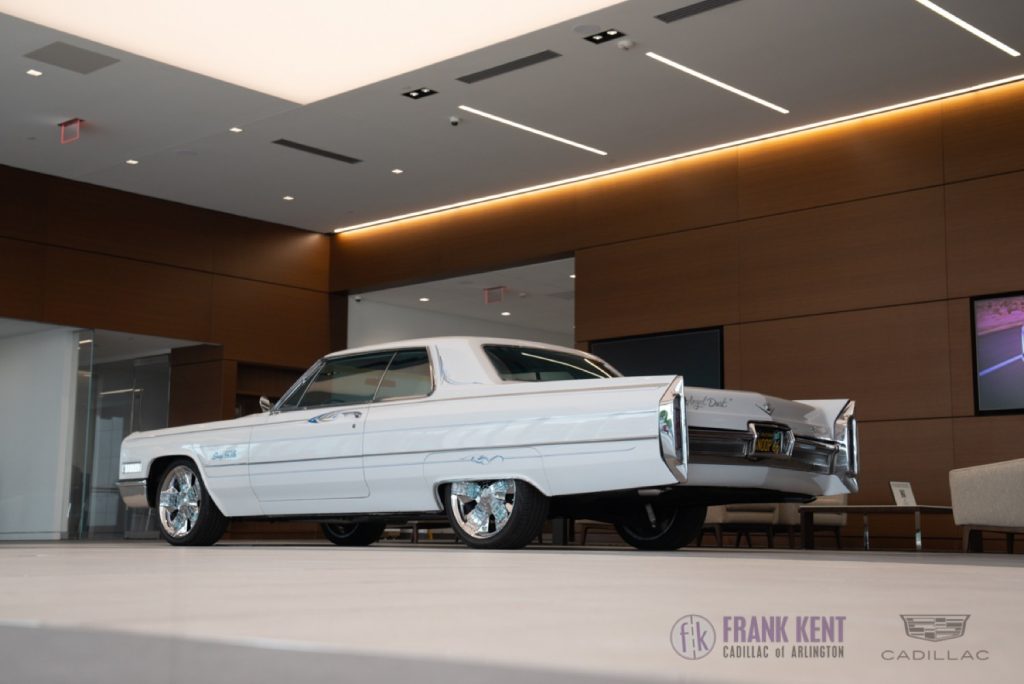 Want to stay up to date on all things Cadillac? Then be sure to subscribe to Cadillac Society for around-the-clock Cadillac news coverage. We also invite you to join the latest discussions in our Cadillac forums.