The Federal EV tax credit is intended to encourage consumers to purchase electric vehicles, furnishing a $7,500 tax break with the purchase or lease of an eligible EV. The U.S. Treasury and IRS recently revealed new guidelines for vehicles to be eligible for this tax credit, and surprisingly, the Cadillac Lyriq received a strange classification that renders it ineligible.
As it turns out, the Lyriq is not classified as a utility vehicle, thus placing it outside the parameters necessary for its buyers to receive the tax credit. Instead, the U.S. Treasury considers the Lyriq a "passenger vehicle," meaning that its retail price cannot exceed $55,000 in order to qualify for the tax credit benefits. Currently, the Lyriq's starting MSRP is $62,990 for the base Luxury trim.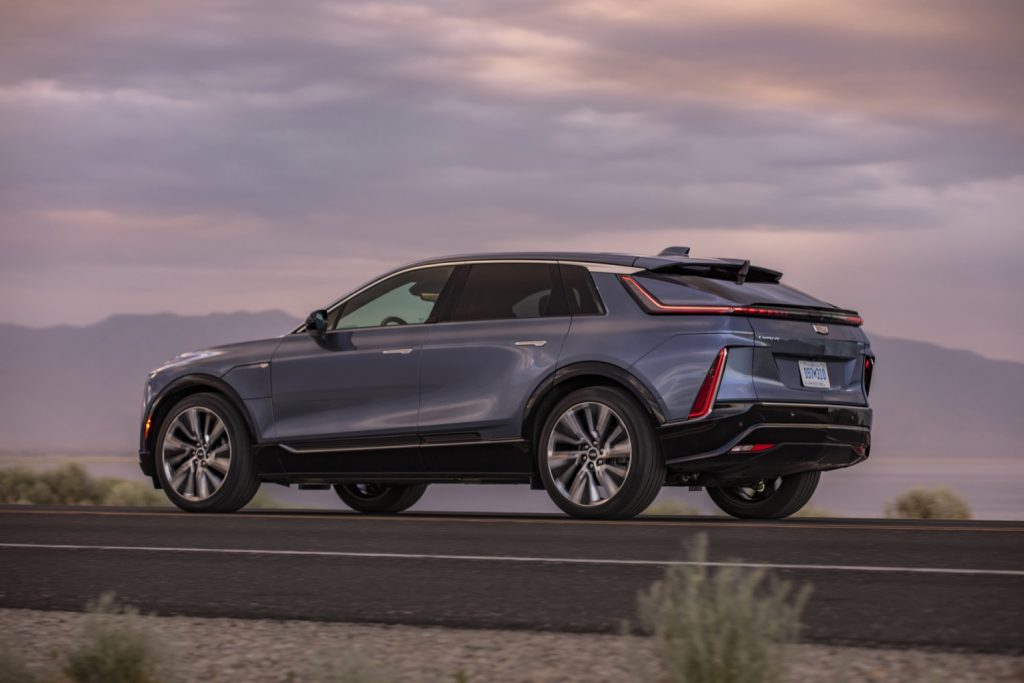 Understandably, Cadillac's parent company, General Motors, is not satisfied with this classification, as it could negatively impact sales of the luxury electric crossover.
"We are addressing these concerns with Treasury and hope that forthcoming guidance on vehicle classifications will provide the needed clarity to consumers and dealers, as well as regulators and manufacturers," a GM representative was quoted as saying. The automaker also argued that the Treasury should utilize criteria and processes similar to the Department of Energy in order to "[drive] consistency across existing federal policy and clarity for consumers."
It's worth noting that the Cadillac Lyriq was not the only electric vehicle to receive an odd classification. The Ford Mustang Mach-E, Ford Escape PHEV and Lincoln Corsair are also considered passenger vehicles, not utility vehicles. The Tesla Model Y is not considered an SUV with the two-row, five-passenger layout, but its counterpart with a third row and seven-passenger seating capacity is. The Volkswagen ID.4 is also not considered an SUV, but gains the classification when outfitted with all-wheel-drive.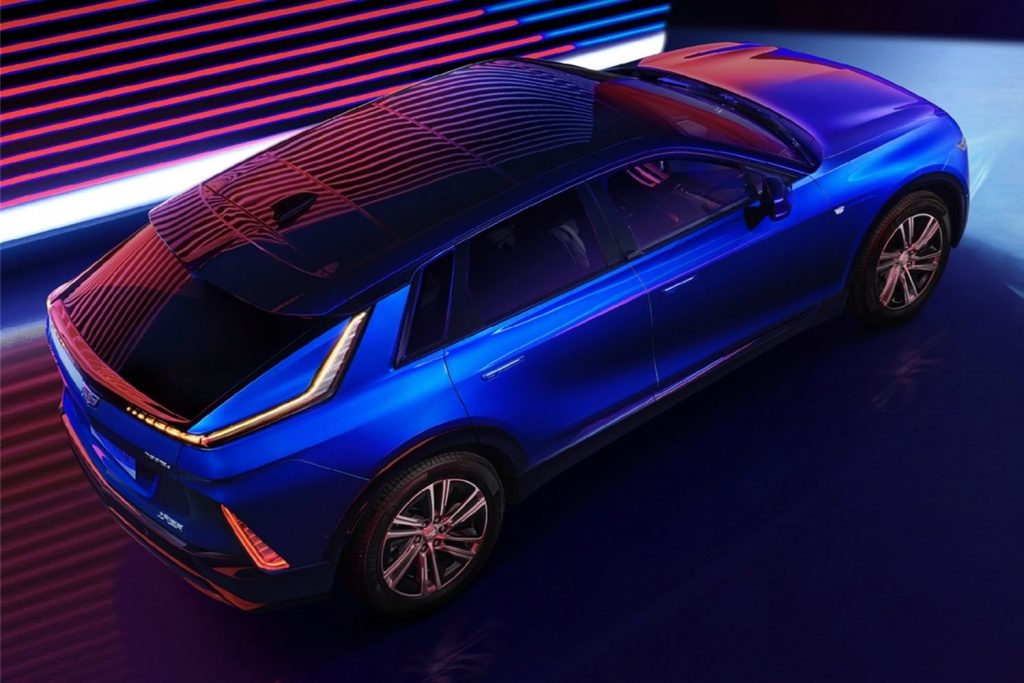 For reference, here is section 523.5 from the Code of Federal Regulations pertaining to the federal EV tax credit:
A non-passenger automobile means an automobile that is not a passenger automobile or a work truck and includes vehicles described in paragraphs (a) and (b) of this section:
(a) An automobile designed to perform at least one of the following functions:

(1) Transport more than 10 persons;
(2) Provide temporary living quarters;
(3) Transport property on an open bed;
(4) Provide, as sold to the first retail purchaser, greater cargo-carrying than passenger-carrying volume, such as in a cargo van; if a vehicle is sold with a second-row seat, its cargo-carrying volume is determined with that seat installed, regardless of whether the manufacturer has described that seat as optional; or
(5) Permit expanded use of the automobile for cargo-carrying purposes or other nonpassenger-carrying purposes through:

(i) For non-passenger automobiles manufactured prior to model year 2012, the removal of seats by means installed for that purpose by the automobile's manufacturer or with simple tools, such as screwdrivers and wrenches, so as to create a flat, floor level, surface extending from the forwardmost point of installation of those seats to the rear of the automobile's interior; or
(ii) For non-passenger automobiles manufactured in model year 2008 and beyond, for vehicles equipped with at least 3 rows of designated seating positions as standard equipment, permit expanded use of the automobile for cargo-carrying purposes or other nonpassenger-carrying purposes through the removal or stowing of foldable or pivoting seats so as to create a flat, leveled cargo surface extending from the forwardmost point of installation of those seats to the rear of the automobile's interior.

(b) An automobile capable of off-highway operation, as indicated by the fact that it:
(1)

(i) Has 4-wheel drive; or
(ii) Is rated at more than 6,000 pounds gross vehicle weight; and

(2) Has at least four of the following characteristics calculated when the automobile is at curb weight, on a level surface, with the front wheels parallel to the automobile's longitudinal centerline, and the tires inflated to the manufacturer's recommended pressure –

(i) Approach angle of not less than 28 degrees.
(ii) Breakover angle of not less than 14 degrees.
(iii) Departure angle of not less than 20 degrees.
(iv) Running clearance of not less than 20 centimeters.
(v) Front and rear axle clearances of not less than 18 centimeters each.
The Treasury defends its position, stating that its decisions are based on fuel economy standards "which are pre-existing – and longstanding – EPA regulations that manufacturers are very familiar with. These standards offer clear criteria for delineating between cars and SUVs."
Want the latest on all things Cadillac as it surges into its all-electric future? Then subscribe to Cadillac Society for Cadillac Lyriq news and to-the-minute Cadillac news coverage. We also invite you to join the latest discussions in our Cadillac forums and Cadillac Lyriq forum.