The new Rezvani Vengeance looks like something straight out of the pages of a science fiction epic, but under the skin, it's not as sinister as it appears. At its core, this mean, armored machine is a Cadillac Escalade.
The 2023 Rezvani Vengeance is based on the 2023 Cadillac Escalade and is underpinned by the luxury marque's body-on-frame T1 platform. The luxury SUV has been rebodied, although the cabin seems to have retained its Escalade aesthetic. The powertrain lineup is the same as the options available for the new Escalade, including the supercharged eight-cylinder powerhouse found under the hood of the high-performance Escalade-V.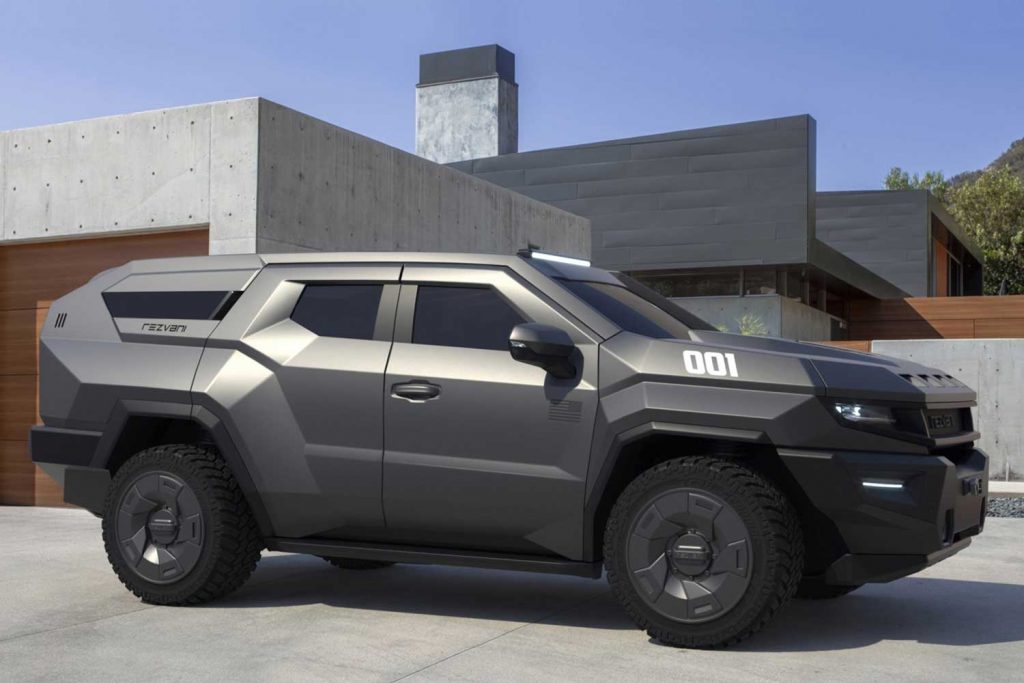 The Rezvani Vengeance has a panoramic sunroof to give occupants a clear view of the world outside. It even has a power tailgate and a wide variety of safety features, such as Forward Collision Warning with Automatic Braking. The Cadillac badging has been scrubbed from the exterior and interior, however, although the signature curved 38-inch digital display with augmented reality navigation is a dead giveaway of the Escalade's roots.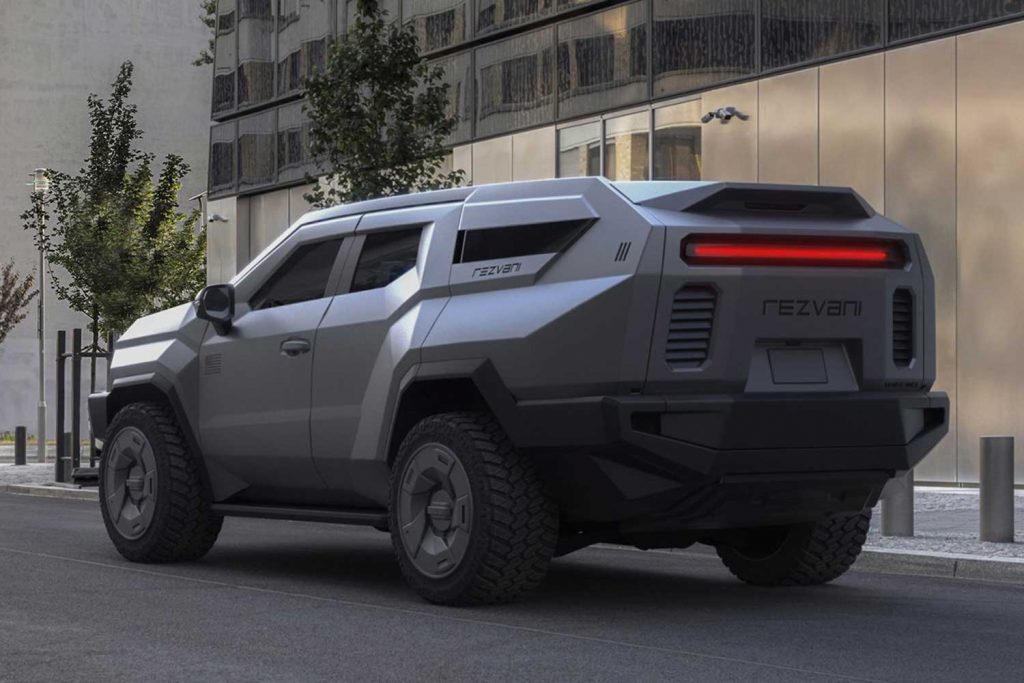 This post-apocalypse-ready vehicle is available with a few packages. The Military Package costs $95,000, and includes the following:
Bulletproof glass
Smoke screen
Military-grade run-flat tires
Thermal night vision system
Electromagnetic pulse (EMP) protection
Electrified door handles
Strobe lights
Magnetic deadbolts
Pepper spray dispenser
Optional explosive device detection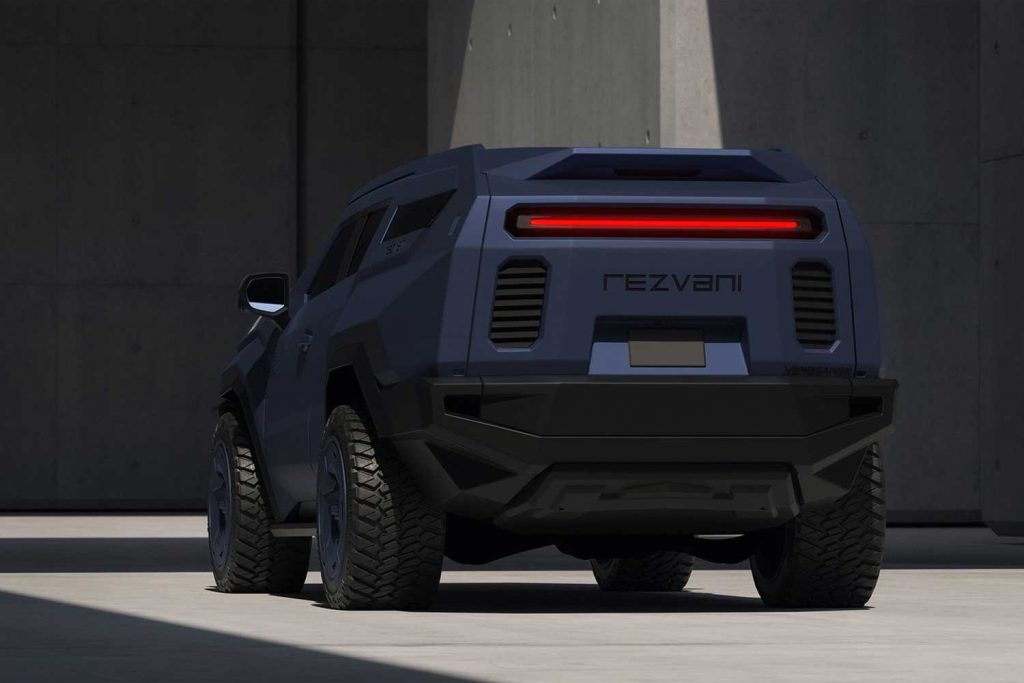 Opting for the $125,000 Executive Seating package bundles the following:
Two reclining executive seats with massage, heat and ventilation
Bar
Driver partition with big screen TV
Apple TV
iPads
Choice of starry night headliner or overhead light
The Rezvani Vengeance also offers a $2,500 Off-Grid Solar package that adds a battery capable of being charged by sunlight, and can also be used to power the home in the event of a blackout, or for off-grid applications.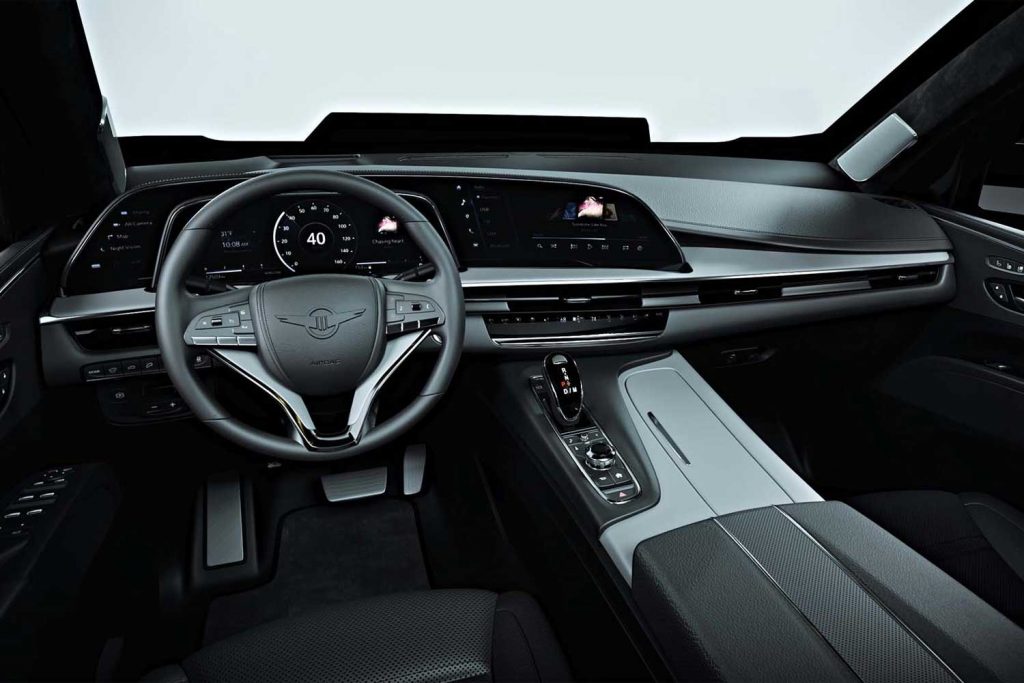 Available engines include the naturally aspirated 6.2L V8 gasoline engine (production code L87), capable of 420 horsepower and 460 pound-feet of torque. This engine is standard on the Escalade. Meanwhile, the turbodiesel 3.0L I6 engine (production code LM2) is optional. It's rated at 277 horsepower and 460 pound-feet of torque. Finally, the supercharged 6.2L V8 engine (production code LT4) is tuned to deliver a whopping 682 horsepower and 653 pound-feet of torque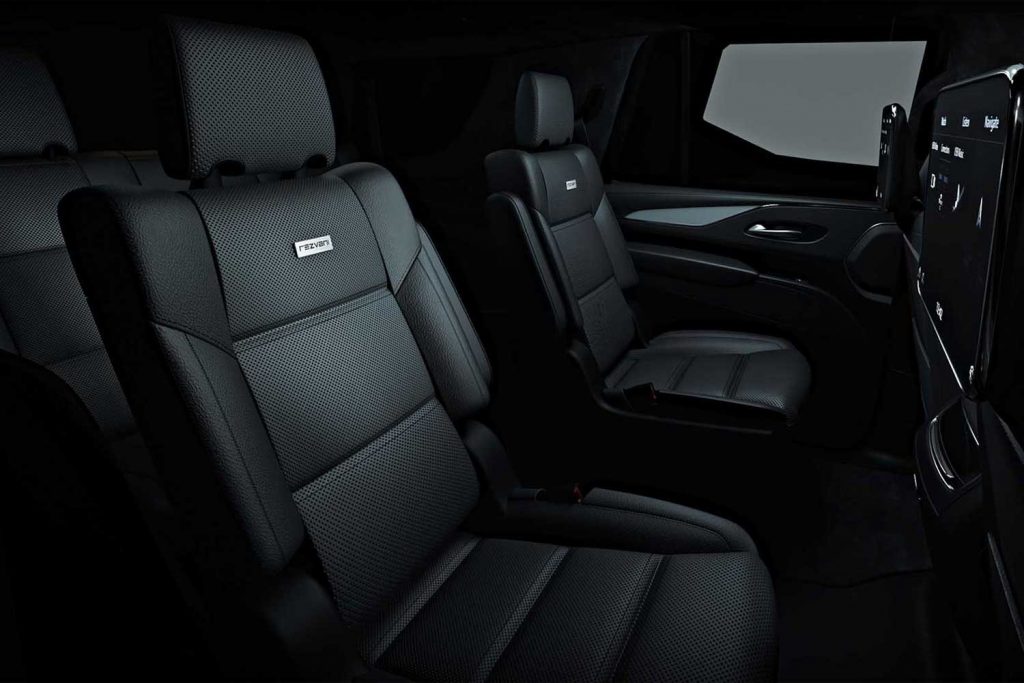 The 2023 Rezvani Vengeance starts just under $250,000, and outfitting the Vengeance with the Military package, the Executive Seating package and the supercharged V8 will cost a whopping $594,000. When equipped with every option available, this ultimate all-terrain vehicle has an MSRP just under $650,000.
Subscribe to Cadillac Society for the latest Cadillac Escalade news and around-the-clock Cadillac news coverage. We also invite you to join the latest discussions in our Cadillac forums and Cadillac Escalade forum.