The word "restomod" means just what it sounds like – a seamless combination of restoration and modification of a classic car. This 1960 Cadillac underwent just that at the hands of custom car builders at Roadster Shop, turning it into a stunning display of classic styling and modern technology.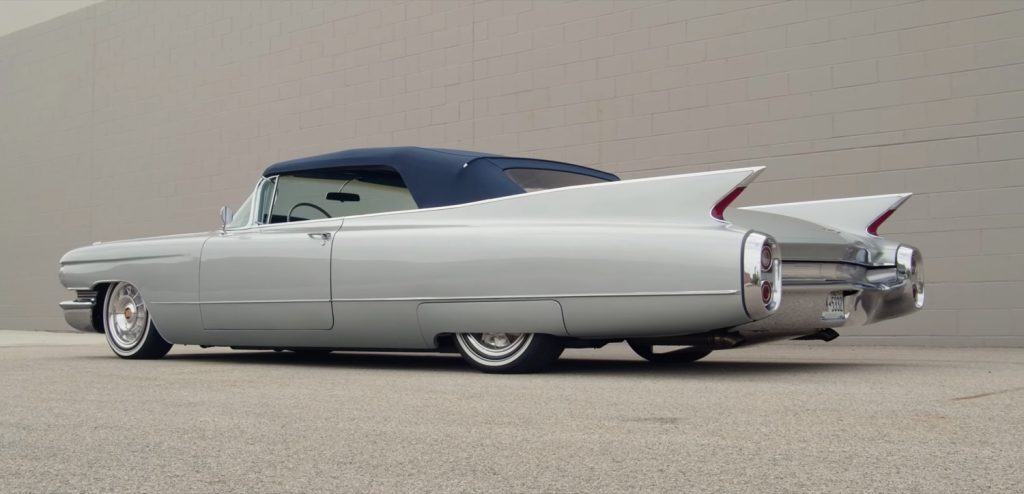 "First things first, this is a Cadillac, so it absolutely needs to ride like a Cadillac," said Phil Gerber, co-owner of Roadster Shop.
To tackle the handling and make this 1960 Cadillac "float," the shop installed its signature Ride Line chassis, featuring independent front and rear suspensions. The crossmembers are notably narrower, with longer control arms, longer shocks along with longer, lighter springs, lending the Cadillac a buoyant carriage without sacrificing performance.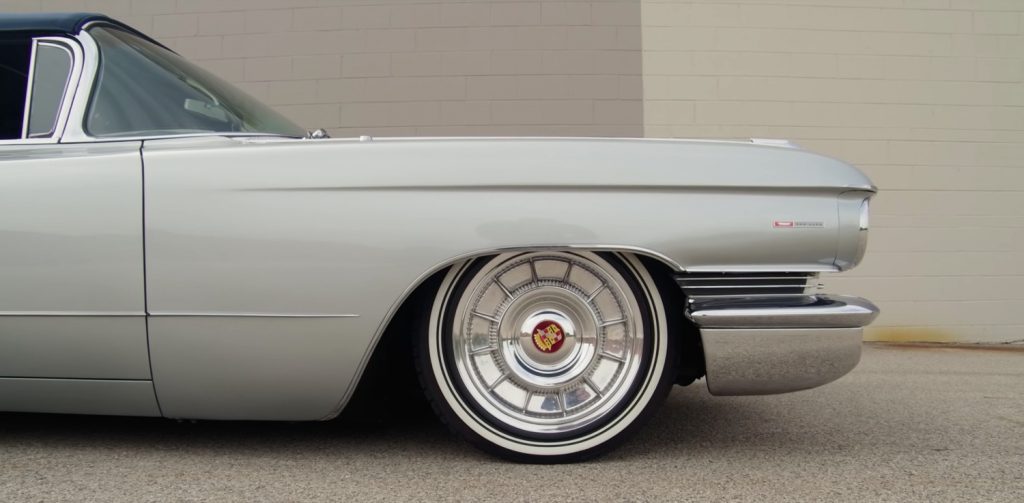 Gerber explains that the goal set out by the customer for whom this restomod was built involved keeping the 1960 Cadillac as true to original as possible. This rings true for the car's stock body, painted in a cool silver to accentuate its iconic body lines. The wheels were specially made for this build, created to look exactly like original Cadillac hubcap-style wheels while allowing enough clearance for the high-performance Brembo brake package hidden inside.
Under the hood, this 1960 Cadillac boasts a 376 cubic inch Small Block V8 (production code LS3) topped with a Magnuson supercharger. The setup makes a very healthy 858 horsepower and 750 pound-feet of torque, more than enough to give the luxury car some get-up-and-go. The V-8 is mated to a six-speed 6L90 transmission from Bowler Performance Transmissions, allowing for smooth, controlled shifts.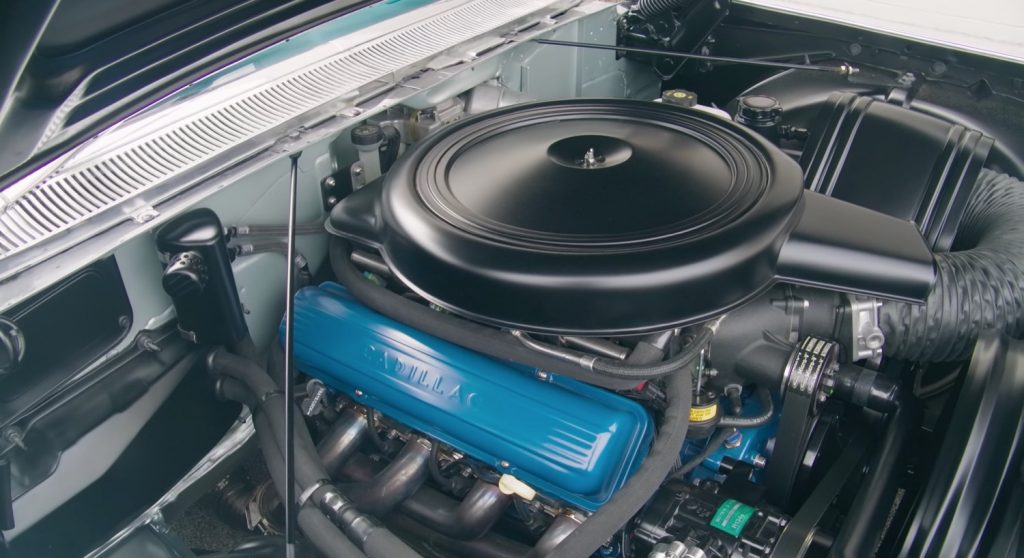 In the interest of keeping everything under the appearance of being period-correct, the original valve covers were custom machined to fit atop the LS3. And the car's "air cleaner" isn't an air cleaner at all, but rather a façade to disguise the supercharger.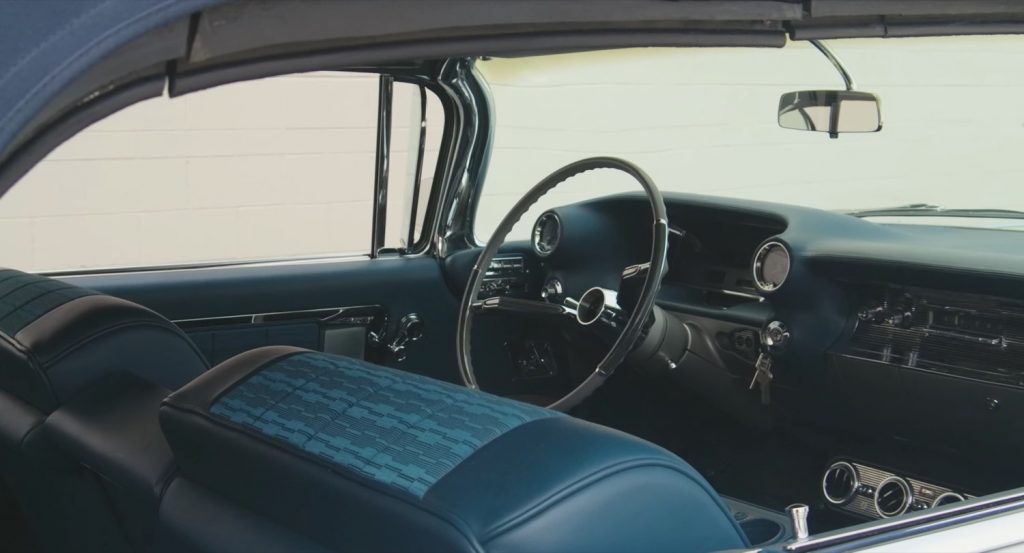 The classy blue interior styling was taken care of by JK Automotive, which tracked down early-60s OEM fabric to give the car's bench seats a unique touch. "It looks like it could've been a classic Cadillac interior that was done today," Gerber said. Finishing touches include LED-backlit digital gauges and a push-button shifter mounted on the dashboard.
Check out the build in its entirety in the video below.
Subscribe to Cadillac Society for around-the-clock Cadillac news coverage. We also invite you to join the latest discussions in our Cadillac forums.