Cadillac's design team recently released an early sketch of the fifth-generation Cadillac Escalade on Instagram, giving us a glimpse of what the luxury SUV looked like in its conceptualization phase.
The sketch is dated 2017, which puts it within the the development timeline of the fifth-generation, 2021 and newer Cadillac Escalade. Lead Cadillac Designer, Robin Krieg, is credited with the creation of the sketch.
A close look at the sketch reveals that it was created in the early phase of the new Escalade's design process. While some design cues were carried over to the production model, much of the drawing differs greatly. For example, the concept Escalade's beltline is much higher than that of the production version, resulting in shorter windows. There's also oversized wheels inside boxier wheel wells and the overall shape of the vehicle is quite a bit different than that of the production model.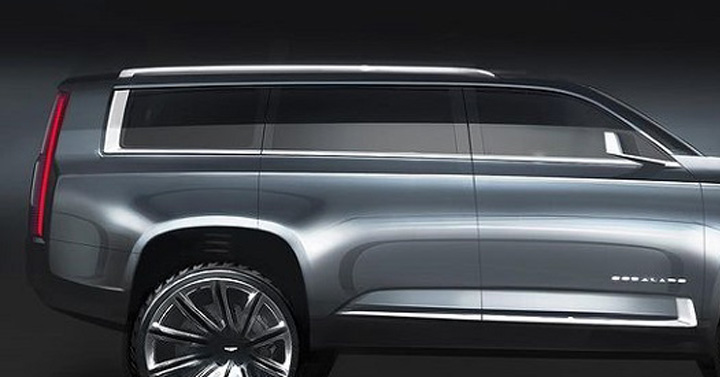 However, there a few design details did make it to the production model. Note the flat-nosed front fascia with narrow headlights, as well as the vertical daytime running lamps. The production model also features a gently sloping hood reminiscent of what we see in this design sketch, including the sharp point in the middle (the crest / spine), along with the same vertically-oriented taillights. The production Cadillac Escalade also offers a set of 10-spoke alloy wheels similar to those in this design sketch.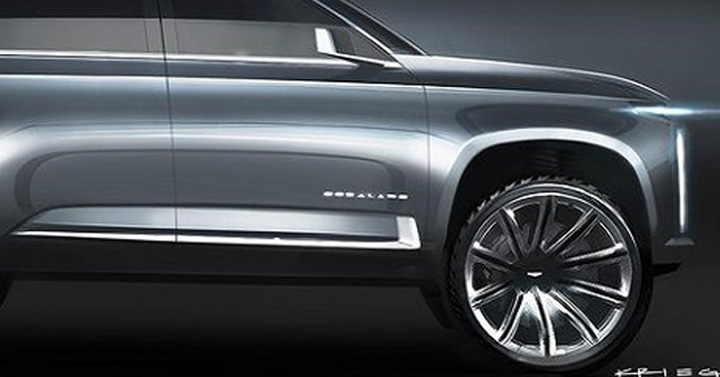 The Cadillac Escalade was overhauled (redesigned and re-engineered) for the 2021 model year, bringing major changes to the luxury marque's flagship SUV. The fifth-generation Escalade has been recognized for its outstanding technology, with critics praising its high-definition 38-inch OLED display that "shames" other conventional automotive LCD screens. The luxury SUV also boasts cutting edge features such as Surround Vision, a parking assist technology that gives a bird's eye view of the vehicle to reduce blind spots while parking, and Super Cruise semi-autonomous driver assist technology.
Check out the design sketch posted below.
View this post on Instagram
Want to stay up to date on all things Cadillac? Then be sure to subscribe to Cadillac Society for Cadillac Escalade news and around-the-clock Cadillac news coverage. We also invite you to join the latest discussions in our Cadillac forums.
2021 Cadillac Escalade Photos