All-weather floor mats and liners for the 2021 Cadillac Escalade were not available to order for the last few months as a result of supplier limitations. But Cadillac Society has now learned that the items can now once again be ordered.
The change in availability applies to the following equipment (production codes in parentheses):
All-weather floor mats for 1st, 2nd and 3rd row (VAV)
All-weather floor liners for 1st and 2nd rows, bright finish badge (AAK)
All-weather integrated cargo liner (CAV)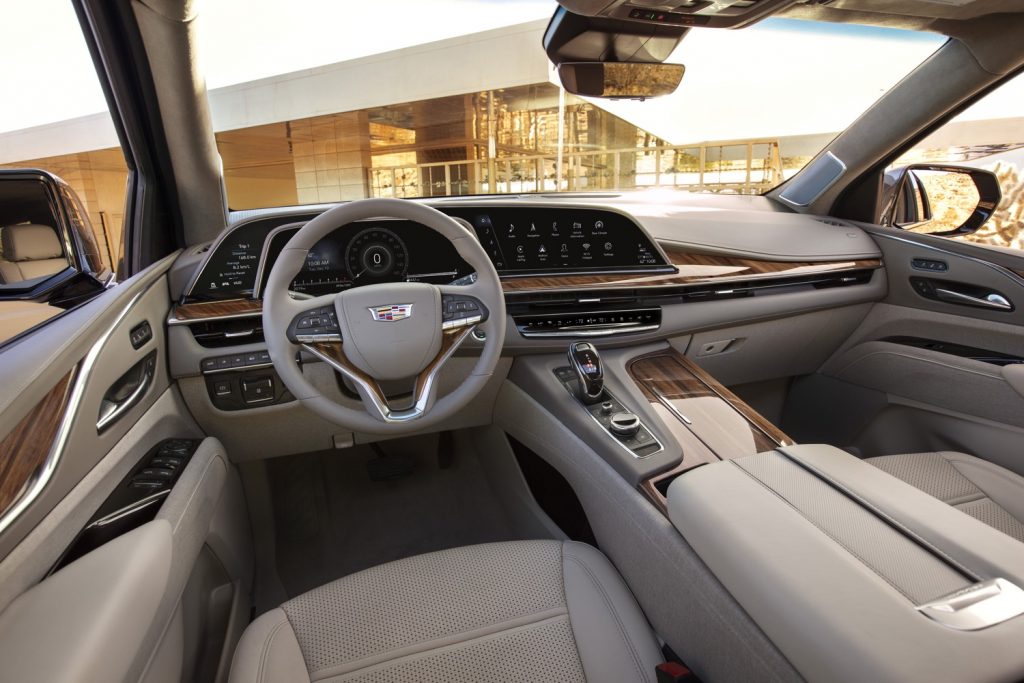 Each item is offered as a limited production option (LPO), which means the floor mats and liners are not installed at the factory. Instead, they are shipped to a dealer, where they will be installed into individual vehicles as ordered.
The newfound availability of the all-weather floor mats and liners means the Interior Protection package (production code PDH) can once again be ordered for 2021 Cadillac Escalades. The Interior Protection package offers an all-weather integrated cargo liner (production code CAV) as well as all-weather floor mats for the first, second and third rows (production code VAV).
It's worth noting that all of these items are available for any trim level of the 2021 Cadillac Escalades.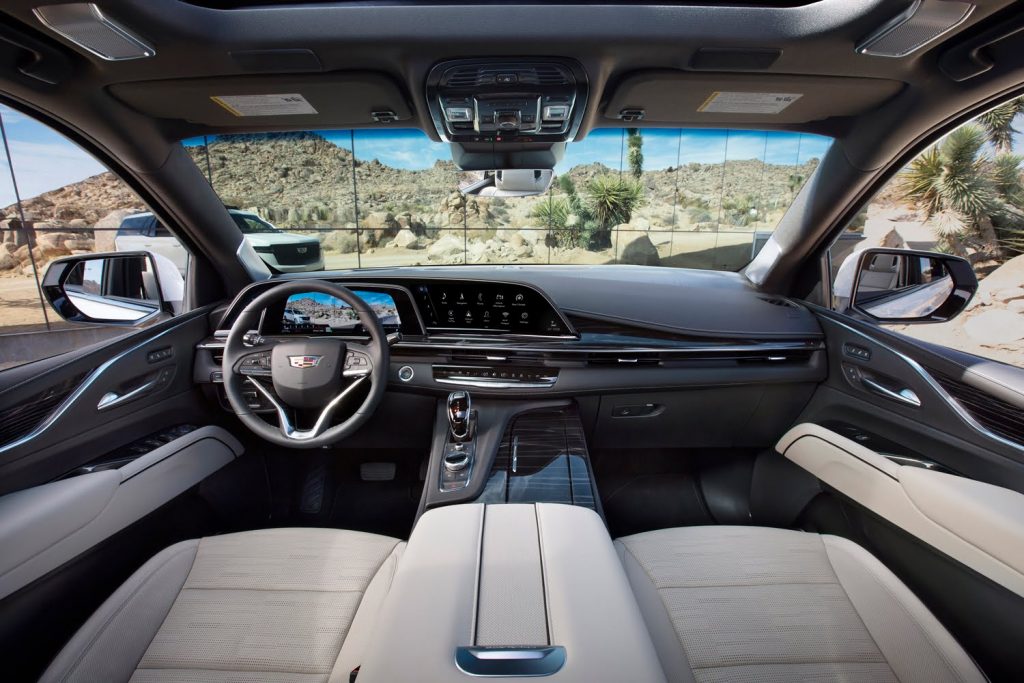 The 2021 Cadillac Escalade marks the first year of the all-new fifth-generation luxury SUV that delivers all-new exterior characterized by a bold grille and vertical lighting signatures and standard 22-inch wheels. Trim-specific accents include a black mesh grille for Sport models, while Luxury (base) and Premium Luxury models offer a bright Galvano grille with a polished trim.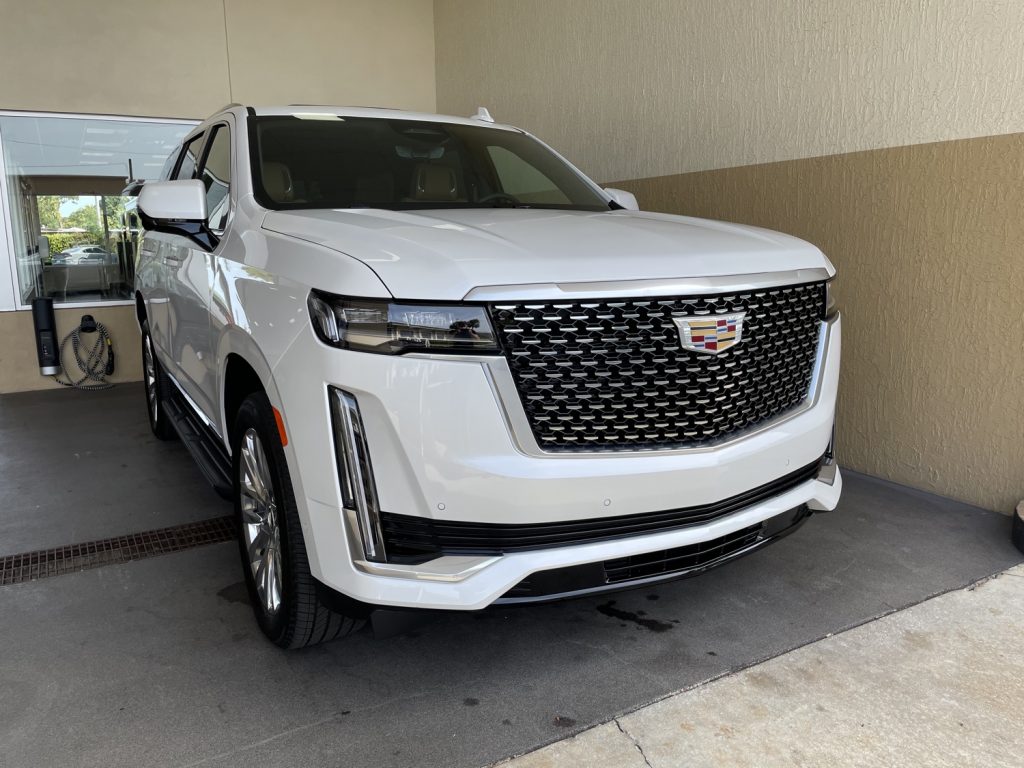 Inside, the 2021 Cadillac Escalade features an all-new interior. Arguably the most prominent new feature is the curved 38-inch OLED display that serves as the instrument panel and center infotainment screen. The all-new, fifth-gen model can't be discussed without mentioning noteworthy gains in passenger space and cargo room. Both are made possible by an all-new platform and independent rear suspension, with the latter also delivering improved ride quality over the previous generation.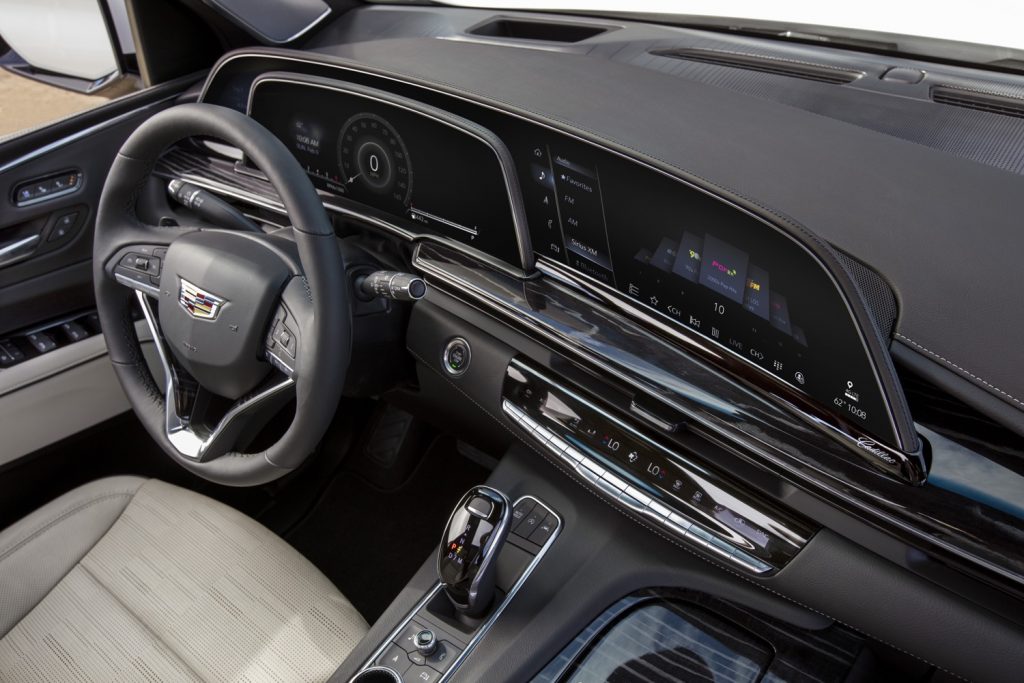 Under the hood, the 2021 Cadillac Escalade offers a choice of two engines. The first is the gasoline 6.2L V-8 (production code L87) good for 420 horsepower and 460 pound-feet of torque. The second is a turbo-diesel 3.0L I-6 (production code LM2) rated at 277 horsepower and 460 pound-feet of torque.
Want the latest on all things Cadillac? Then subscribe to Cadillac Society for the latest Cadillac Escalade news and around-the-clock Cadillac news coverage. We also invite you to join the latest discussions in our Cadillac forums.
2021 Cadillac Escalade Photos